Effortless Streaming with the Bose SoundTouch 30 System
When Bose got in touch with us to see if we'd like to use their SoundTouch 30 Series II Speaker as an introduction to their new range of Wi-Fi music systems, we jumped at the opportunity. They probably didn't know this, but I'm not a hard sell when it comes to Bose products. I already use the Bose SoundSport in-ear headphones for commuting every day and exercising, and the Bose SoundTrue On-Ear headphones for when I travel. So I already knew the brand delivered quality in terms of their hardware but I was excited to see what they could deliver in an app.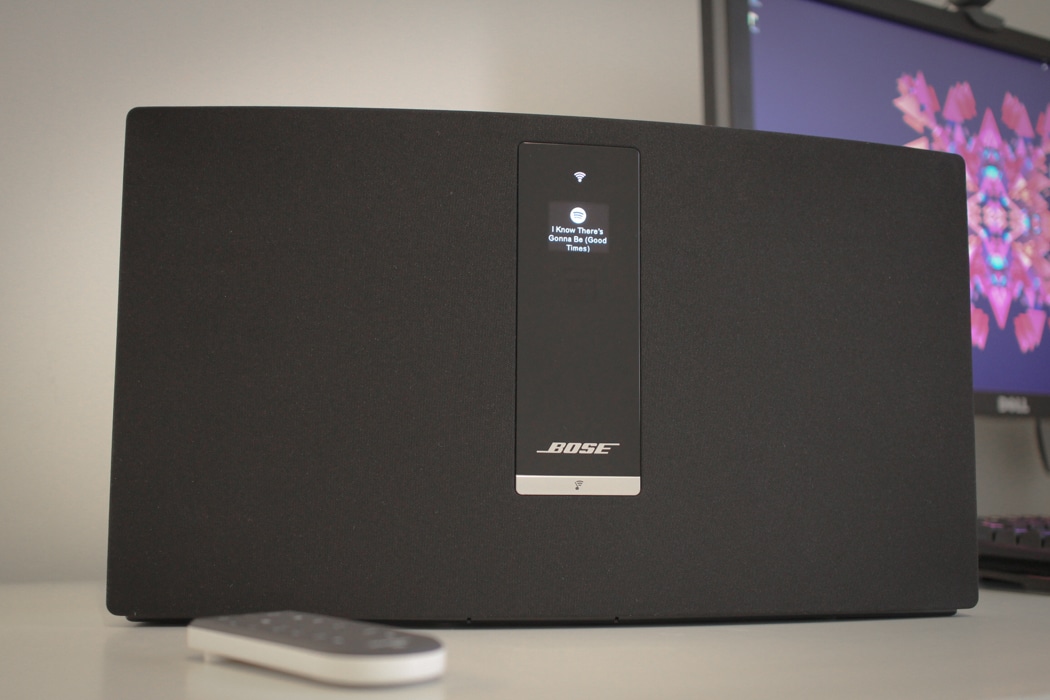 Bose SoundTouch Wi-Fi Music System App
If you're already exploring the world of music on apps like Spotify, Pandora or listening to high-quality internet radio, then this system is for you. Basically, it allows you to stream all these great channels across the Wi-Fi-based multi-room audio system. As part of the launch, it has introduced three new speakers: the SoundTouch 30 (designed for bigger rooms); the SoundTouch 20 (which is a little bit smaller); and the SoundTouch Portable (I think you get the idea…).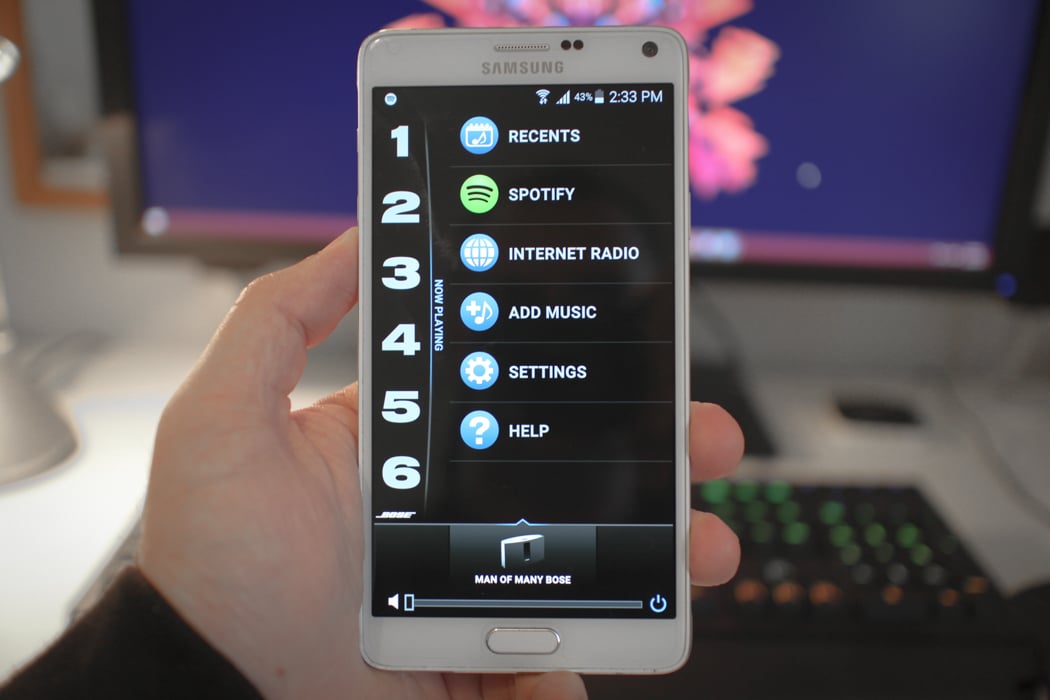 The key to this system however is that Bose has made it ultra-simple to use. The system set up was incredibly straight forward providing you with guided instructions on your computer or laptop meaning in minutes, we were able to have the unit up and running jamming to Kanye's "All-Day".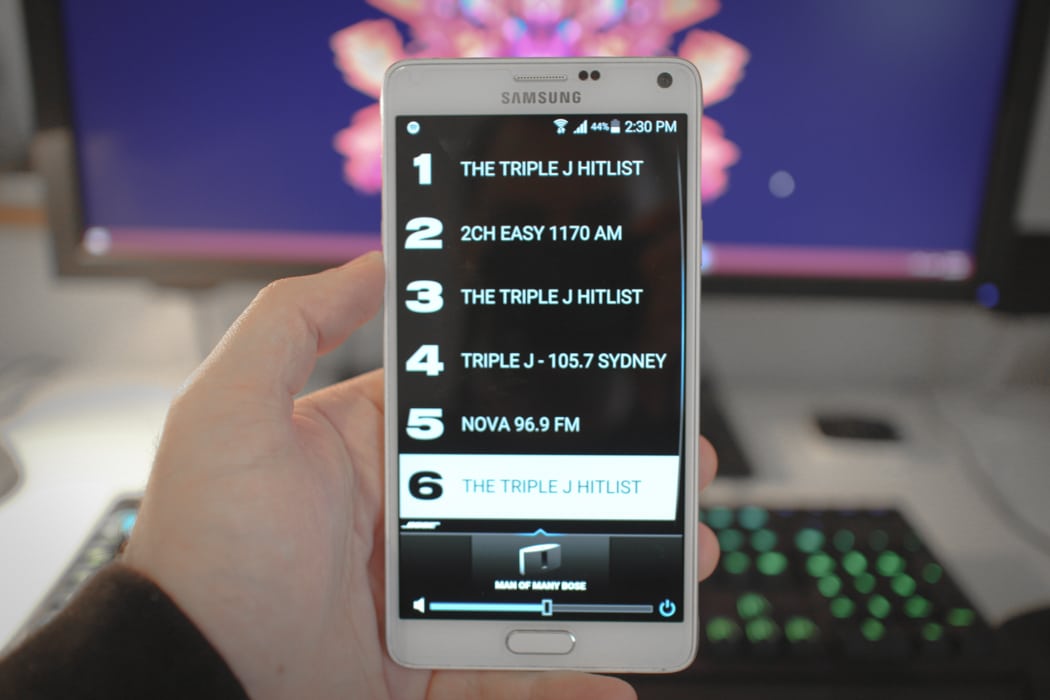 There are six buttons on top of the speakers that correspond to six presets in the app and the units all come with an IR remote with those same six numbered buttons.  On these you can set any radio station, Pandora, Spotify playlist, or even stream your own music library right from your computer. To set the presets simply hit explore in the app, select your source and hold down on the number you'd like to use this for. Then it's one-touch on the speaker itself, the IR remote, or directly in the app to get that music playing across your devices.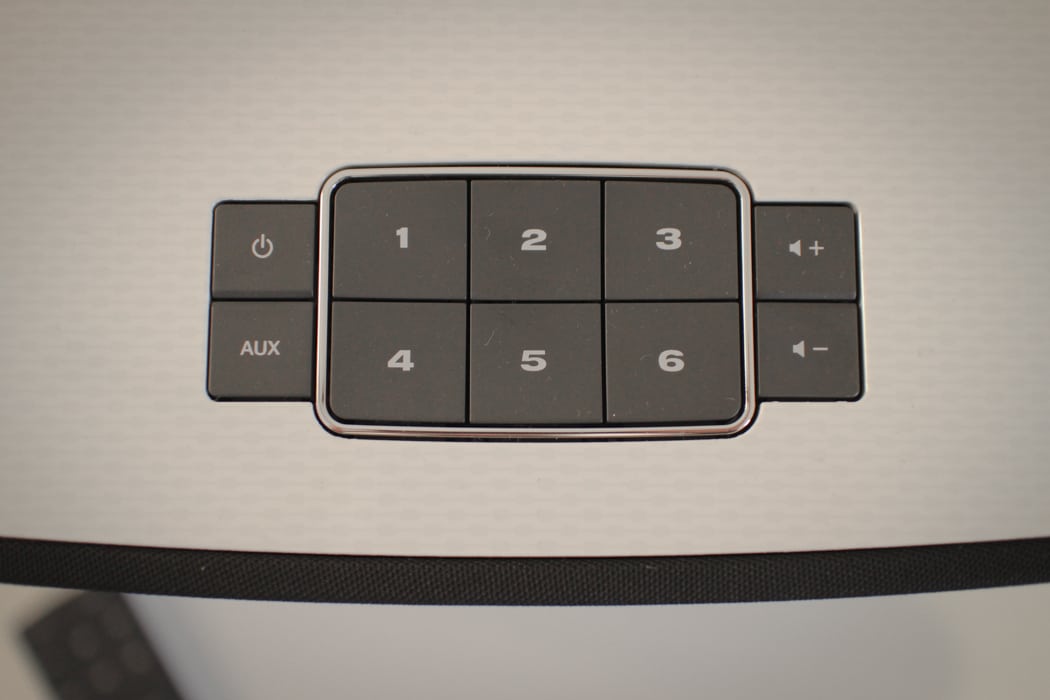 All of the speakers are designed to work with the app and you can add various rooms if you've got more than one unit. You can play the same song across all speakers at once or each individually. The app is really your command control centre allowing you to control the volume or change the audio on each speaker directly from one device. Unfortunately, we only had one speaker to play with but we proudly called it "Man of Many Bose" as part of the setup.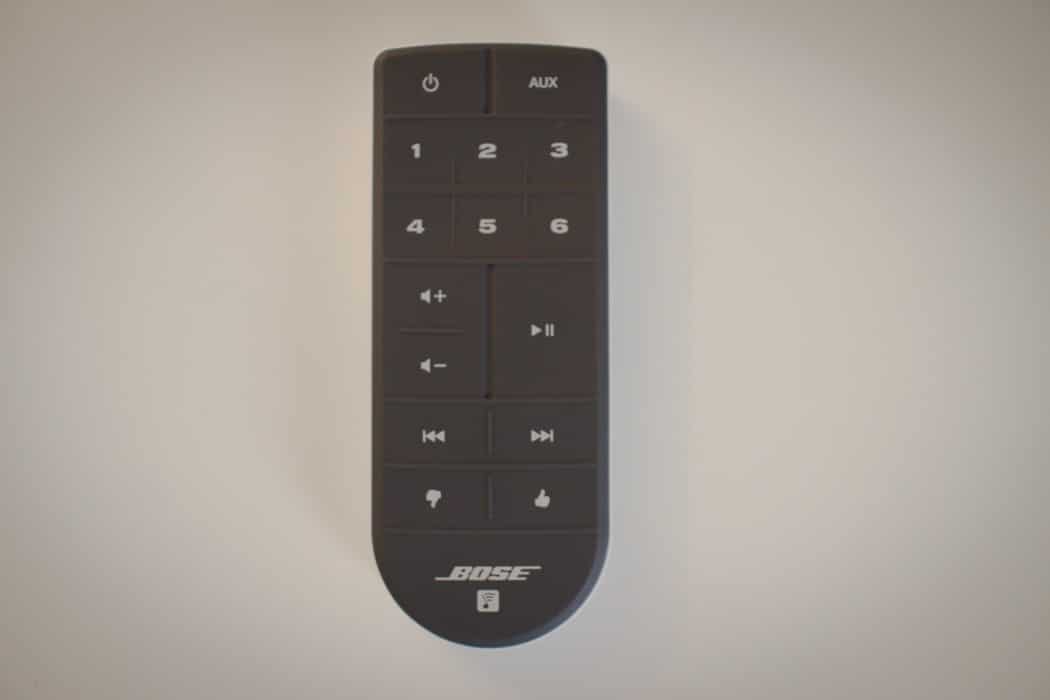 Bose is definitely targeting existing lovers of audio and fans of quality hardware but also those who like their life uncomplicated. Once you're ready and set up to go, the remote control is all you or anybody in your house needs to get the music started.
Bose SoundTouch 30
Design
In typical Bose style, the SoundTouch units sport a sleek, minimal aesthetic. Whether you're using the SoundTouch in the living area, bedroom or kitchen, the overall look of the product is tastefully understated, which allows it to seamlessly integrate with the decor of just about any setting. It is available in either a Black or White finish.
As you would expect from Bose, the SoundTouch unit has a solid build quality and the product has quite a robust feel to it. As this is the larger unit, it comes in at a hefty 8.4kg, so don't be expecting to move it around too much. But with the added weight comes a whole lot of powerful sound.
The SoundTouch 30 features a nice size 1.6inch OLED display that shows the current station you are listening to that is crisp and clear. The slim remote control is well finished with rubberised buttons which are kind to touch.

Sound
For a moderately priced, single standalone speaker, the listening experience was quite impressive. The SoundTouch 30 delivers a powerful, loud, and immersive sound which more than adequately filled a large living room. If you feel like mucking around with the equaliser settings they are available through the media player's app but not the SoundTouch app itself.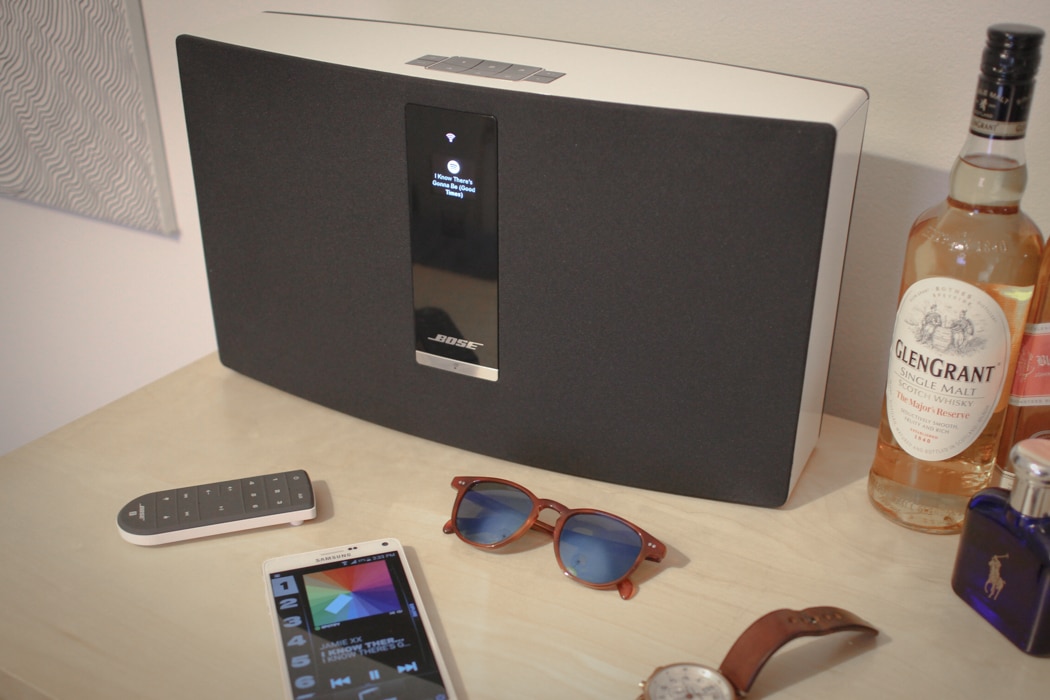 Technical Specs
On the back of the unit you'll find an ethernet connection so you can use it as a wired speaker if need be and add it to your network. Always handy, there is also an auxiliary input so you can play other audio sources through the speaker without going wireless. Importantly Wi-Fi is built-in to the device so no additional equipment is needed to pair with your existing Wi-Fi network. Interestingly it doesn't come with Bluetooth but it didn't really affect me as I usually leave this off on my phone to conserve battery.
Dimensions: 24.7cm x 43.5cm x 18.1cm
Weight: 8.39kg
Inputs: Aux, Ethernet, USB
Features: Built-in Wi-Fi, OLED Display
Wi-Fi Compatibility: 802.11 b/g
Supported Audio Formats: MP3, WMA, AAC
Conclusion
The SoundTouch 30 is simple to use, intuitive and easy to look at. Overall, I'm glad to see that Bose has taken a conscious effort to make playing your favourite music as easy as possible with the simple touch of a button. Plus you're treated to rich, full range sound that brings your music to life.