Game Longer with the EPOS | Sennheiser GSP 670 Gaming Headset
When settling in for big gaming sesh, there is really nothing worse than being tethered to your controller or desk by a stray cable. It might sound like a far cry from the tangle of cords that we grew up on, but hey, we're evolving. So when the Sennheiser's new flagship wireless gaming headset, the EPOS | GSP 670, came across my desk, I couldn't wait to ditch the wires for good and see what the future really sounds like.
It's been just over a month since then and many a noob has been pawned on Modern Warfare. So, we thought it's time that we told you why we reckon the EPOS | Sennheiser GSP 670 is the best gaming headset for all you hardcore gamers.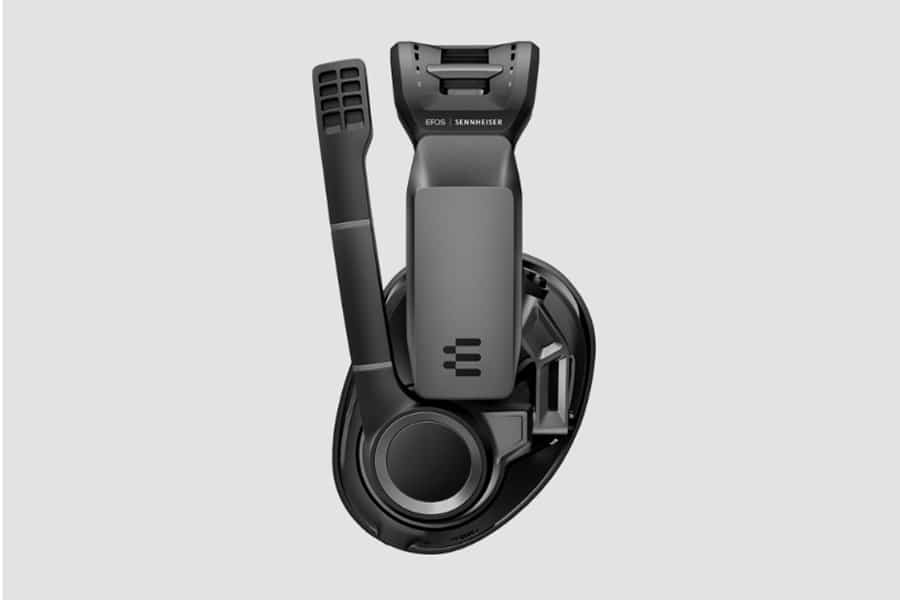 Design
The GSP 670 is the kind of headset you'd be happy to leave on the coffee table when you bring a date over but still makes you feel like a jet fighter pilot when you're wearing it. It's really the best of both worlds. Straight out of the box, you'll be surprised at just how sleek the GSP 670 is. Coming in a discreet black, with some sleek titanium finishings around the earcups, it's one of the cleanest looking gaming headsets on the market. We love how professional the silhouette is and reckon it's a helluva lot better looking than its predecessor the GSP 600.
That said, the headphones are pretty big. If you're not really gonna be gaming for long periods of time, you might want to opt for something that's got a little less size. But, it's these longer gaming sessions where you'll notice the difference between the GSP 670 and other headsets. Despite their size, they're still super light and the memory foam earcups make it easy to wear them for extended periods of time.
A lot of thought has gone into every aspect of the GSP 670. Subtle touches are everywhere from the interchangeable plates on the side, to the way the microphone automatically mutes when you push the receiver away from your face. What the premium price tag gets you is a high-quality product that's as comfortable as it is functional.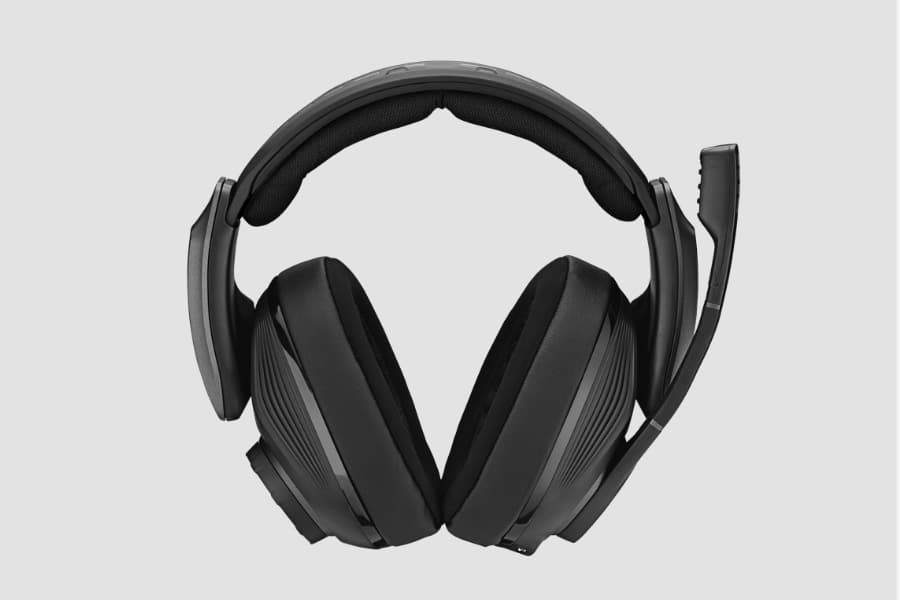 Functionality
Specifically designed for PS4 and Desktop gaming, the GSP 370 runs on either a Bluetooth or wireless dongle connection. We did try and connect it to the office XBOX to no avail, but it was flawless on all other devices. As we mostly used a PS4 to review the, we used the GSP 370 in plug-and-play mode but found that Bluetooth was great for switching between game and phone calls.
Whether you're using an in-game party chat or something else like Discord, we found the GSP 670 delivered marginally better results than its nearest competitors. We really loved the ability to independently change chat and game volume directly on the device is nothing short of a revelation for players.
Now, Sennheiser isn't exactly renowned for their software but the GSP 370 is pretty on point for customisation. With Customize 7.1 surround with the EPOS Gaming Suite, you can tweak the headset to specific gaming requirements or environments. We didn't get a chance to play with this feature too much as it's only availble on Windows, but it's a really sick little feature and we hope to see it expand in the future.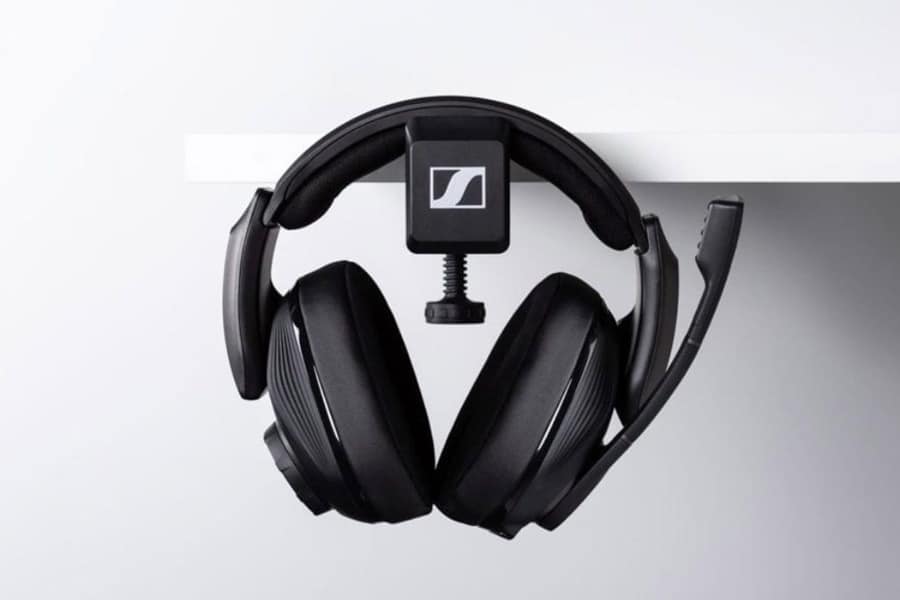 Performance
As with any headset, at the end of the day sound quality is what really cuts the cheese. For anyone coming from anything less than a proper gaming headset, you'll immediately notice the premium high-fidelity game sound performance from the GSP 670. With super-low latency and lag-free transmission, the feedback from what you're doing and seeing is instantaneous. This is especially noticeable while playing immersive first-person shooters like Call of Duty of Battlefield. Suddenly, the in-game sound is a whole other element that can be used to your advantage.
If you're the kind of gamer who likes a soundtrack when you're playing, you'll be happy to know the GSP 670 isn't just a one-trick pony. Music sounds fabulous through the Customize 7.1 surround sound speakers. The bass has a lot more depth than other headsets. This creates a resonance that can't be found in lower quality headsets.
Designed for hardcore gamers, the battery life on the GSP 670 is epic. Our tests found it to get around 18 hours of in-game use before needing a recharge. Even when the headset ran flat, it was super fast to charge with 10-15 minutes netting you another couple of hours of playtime.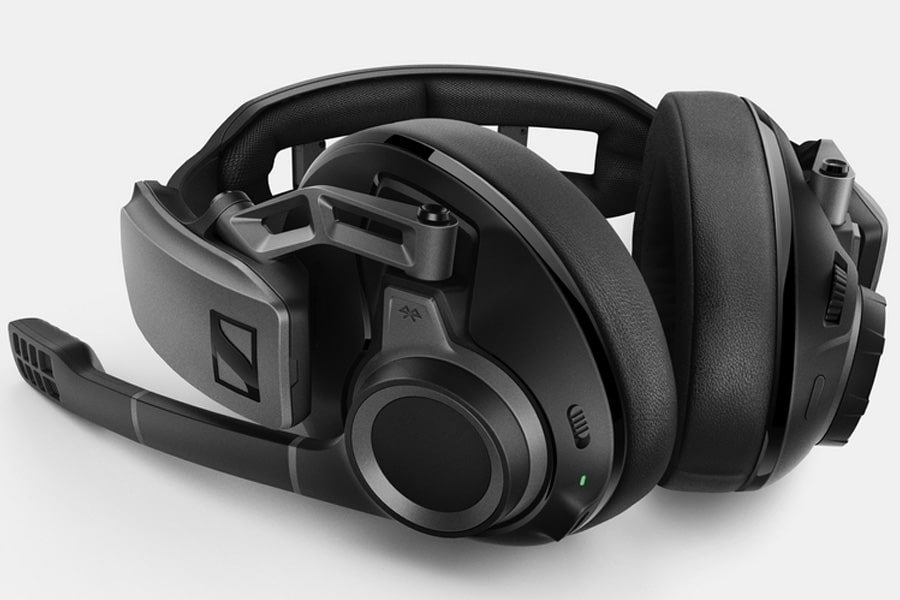 Bottom Line
After our short stint with the EPOS | Sennheiser GSP 670, we're convinced it's one of, if not, the best gaming headsets on the market. Sennheiser, who have always delivered great hardware, have made a conscious effort to update the software behind the GSP 670, making it a truly rounded device that's worthy to be in the ring with other flagships from the likes of Logitech, Turtle Beach and the rest. The ability to customise your experiance with the EPOS Gaming Suite will make each of your gaming endeavours a truly immersive experiance.
At $469, it is a super pricey bit of kit. But, what you receive is a headset that offers premium high-fidelity sound, super-low latency, epic functionality and all-day battery life, day in and day out. It's definitely not going to be a purchase for the casual gamer, but if you're you have a passion for gaming and consider yourself a hardcore player – this is the headset for you.