Let's talk sound. Whether it's listening to bangers or simply getting your podcast fix in, not all audio devices are created equal, but therein lies the advantage. Where once, studio-quality audio was reserved solely for music producers and tech-heads, the tide is turning and industry envelope-pusher JBL is leading the charge.
After 75 years in the business of thumping bass, the brand has taken its penchant for breath-taking audio to smaller and more versatile levels. Forget about behemoth cups that swallow your head, the latest range of True Wireless earbuds brings an air of portability to the upper echelon of audio. Truly, you can now enjoy Phil Spector's Wall of Sound from the comfort of your own home, in the gym, or on the tour bus, no need for the 50-subwoofer setup.
True Wireless Technology
This year, JBL is unveiling nine new pairs of True Wireless headphones, each designed to tackle portability, affordability, lifestyle and work factors, all backed by the latest, cutting-edge technology. But don't just take our word for it.
"Seriously, it's absolutely game-changing from a touring and DJ-ing perspective. It's phenomenal," internationally acclaimed DJ and music producer DJ Tigerlily tells us. "True wireless headphones just bring something really different to the party. If you look into the capabilities and get as much information as you can, you're going to get the most out of your headphones. You understand what they can do and then how they're going to be able to integrate them into your lifestyle."
From the massive stages of Tomorrowland to intimate studio sessions where she lays down her tracks, Dara Hayes, better known as DJ Tigerlily has seen and heard it all. We caught up with the JBL Ambassador to talk True Wireless headphones and find out what she's listening to (and through) as live music performances make their way back into the fray.
In the Studio – JBL CLUB PRO+ TWS
While the Aussie DJ is best known for her dazzling live performances, an interrupted year has seen Tigerlily focus her efforts on the studio. "I actually released quite a lot of music last year, compared to what I normally do, which was great because I did have the opportunity to stay at home," she says. "Having earbuds like the Club Pros that you can take to the studio and test out was huge."
It makes sense that Tigerlily would opt for the JBL Club Pro+ TWS as her go-to studio buds.  The immersive JBL Pro Sound can be fully customised through the MY JBLHeadphones app, allowing you to choose presets from STAGE+ created by the world's top DJs. Better yet, the Club Pro + connect seamlessly to your device, and the adaptive noise cancelling and smart ambient technology allows you to control how much of the outside world you let in.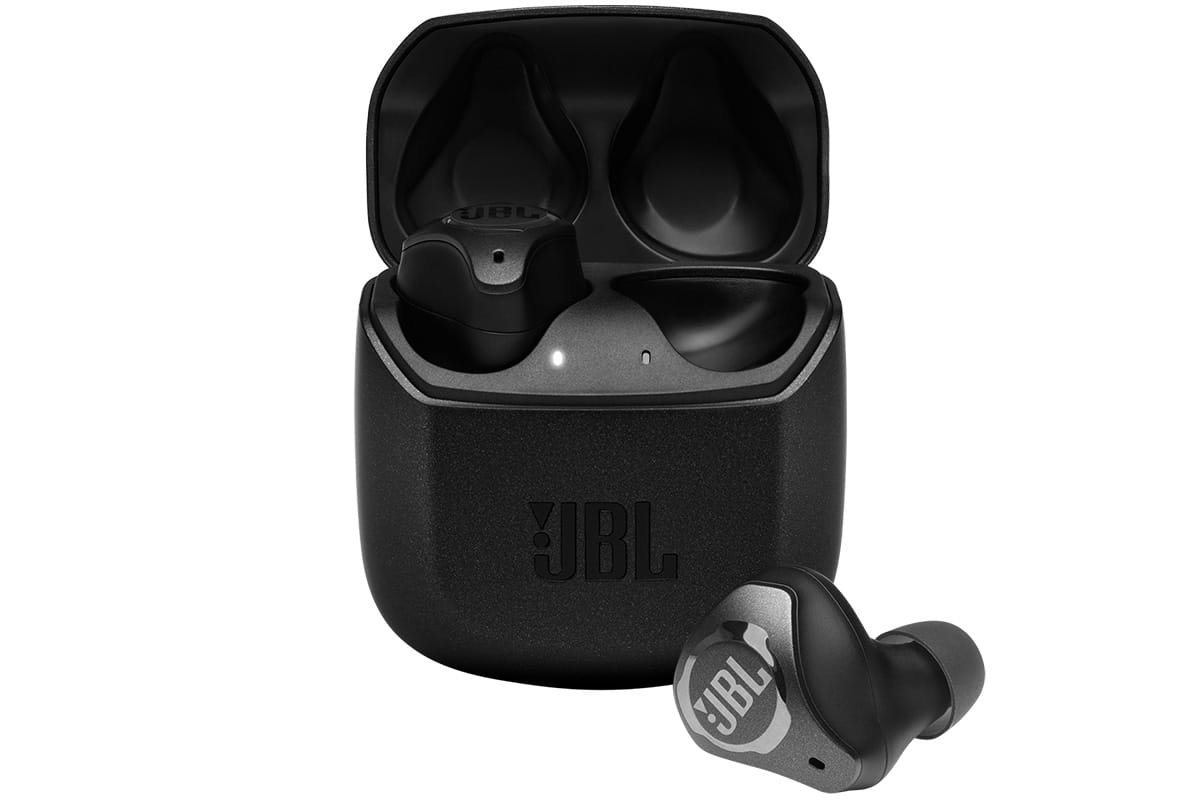 "When you are in the studio, you're listening on these big speakers and monitors, but I really think it's about listening to your music on a pair of earbuds," Tigerlily says. "That's how a lot of people are consuming music these days. So it's something that I definitely test a lot when I'm in the studio writing music."
But the JBL Club Pro+ TWS aren't just for pro audio engineers and artists. The earbuds cop all-day power with an eight-hour charge and three-microphone beamforming technology to deliver crystal clear calls, whilst eliminating unwanted background noise. "If I'm travelling or in the studio, I'll take the Club Pros for sure," Tigerlily says. "From being on the road, in noisy situations like aeroplanes or cars and transitioning in different environments, to have adaptive noise cancelling where the earbuds can listen to the environment and adjust to suit is incredible."
On the Run – JBL Live Free NC
On the active side of the equation, JBL's new True Wireless range puts fitness and those who have an active lifestyle front and centre. Punching well above their weight class, the teeny tiny Live Free NC buds are designed to be the ultimate outdoor accompaniment. Sweat and waterproof, these earbuds provide all-access at your fingertips, meaning you manage phone calls, talk with Google or activate Alexa without cutting your workout short. All the while, delivering that signature JBL sound through the powerful 6.8mm dynamic drivers.
"If I'm doing something active in the morning, I'm taking the dog for a walk, going for a run or whatnot, I'll always take the Live Frees," Tigerlily says. "They're waterproof, they've got active noise cancelling, they're just great for being active and outdoors."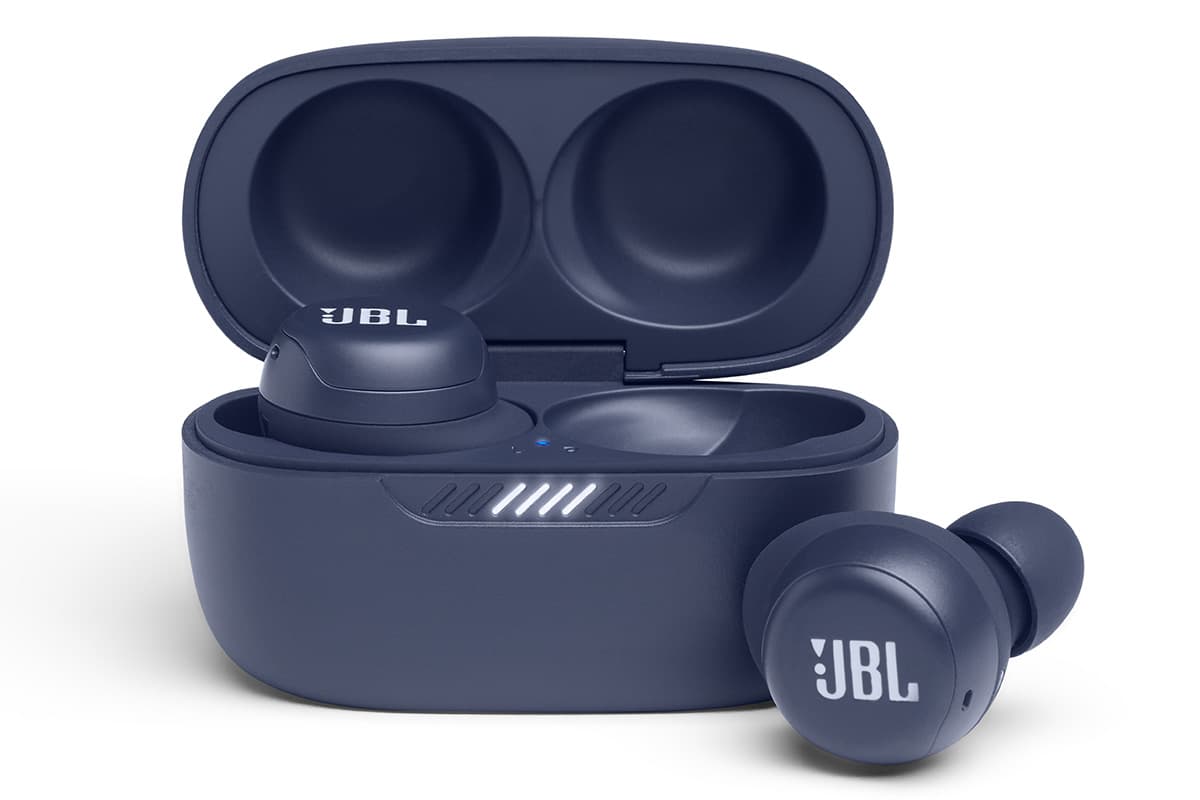 The Aussie star has played some of the largest stages on earth, so it does beg the question, what's on her gym playlist? "I listen to the most rare and random stuff that you would really not expect. Everyone's expecting me to be listening to dance music or EDM when I'm working out and 99 per cent of the time, that's not the case at all," she says. "I'm either listening to Fleetwood Mac or Spice Girls, listening to the likes of Cardi B, having someone yell at me, or I'm listening to underground techno like Sven Vath and Peggy Ger. And there's really not much of actual dance music being thrown in there, which people think is crazy, but it's nice to kind of mix it up and listen to something different to what I play at work."
At Home – JBL TUNE 225TWS
Sure, playing big stages is fun, but there's got to be some downtime, and no surprises, DJ Tigerlily's got her home setup sorted. "When I'm sitting here on my desk at home, cutting away doing emails and bits and pieces, I like the Tune 225," she explains. "They're really great for calling because with that arm comes enhanced microphone capabilities."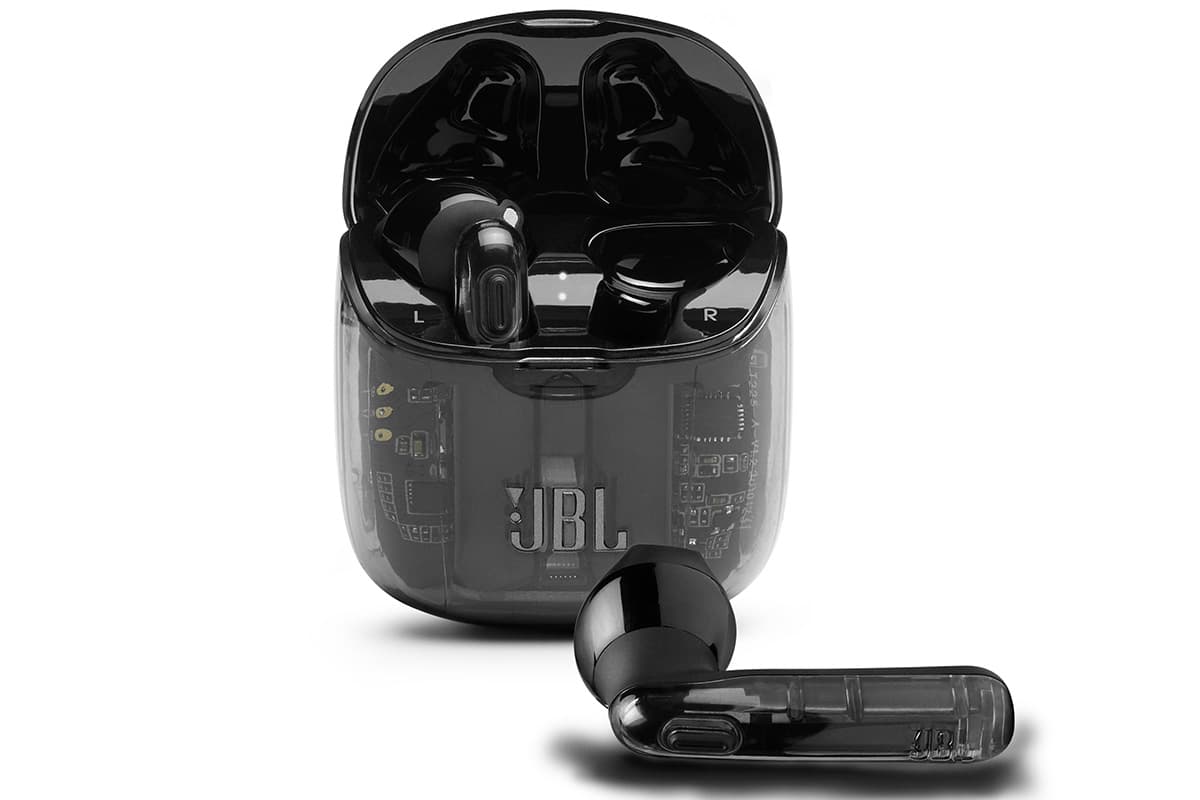 Throw in 25 hours of battery life, an affordable price point, and the signature JBL Pure Bass sound, and you can see why the Tune 225 is among JBL's most popular earbuds. From the moment you open the case, the buds immediately pair with your device, seamlessly integrating with whatever you're doing. Ultra-versatile, this headphone is tailor-made for the working audiophile. With the power of Dual Connect, you make calls and listen to music with one or both buds, not a bad option if you are pulling double duty like Dara.
"During lockdown, I was doing lots of live streams and live sets from my house, but then there was also lots of tuning out, listening to bangers, drinking wine of an evening to keep myself sane," she jokes.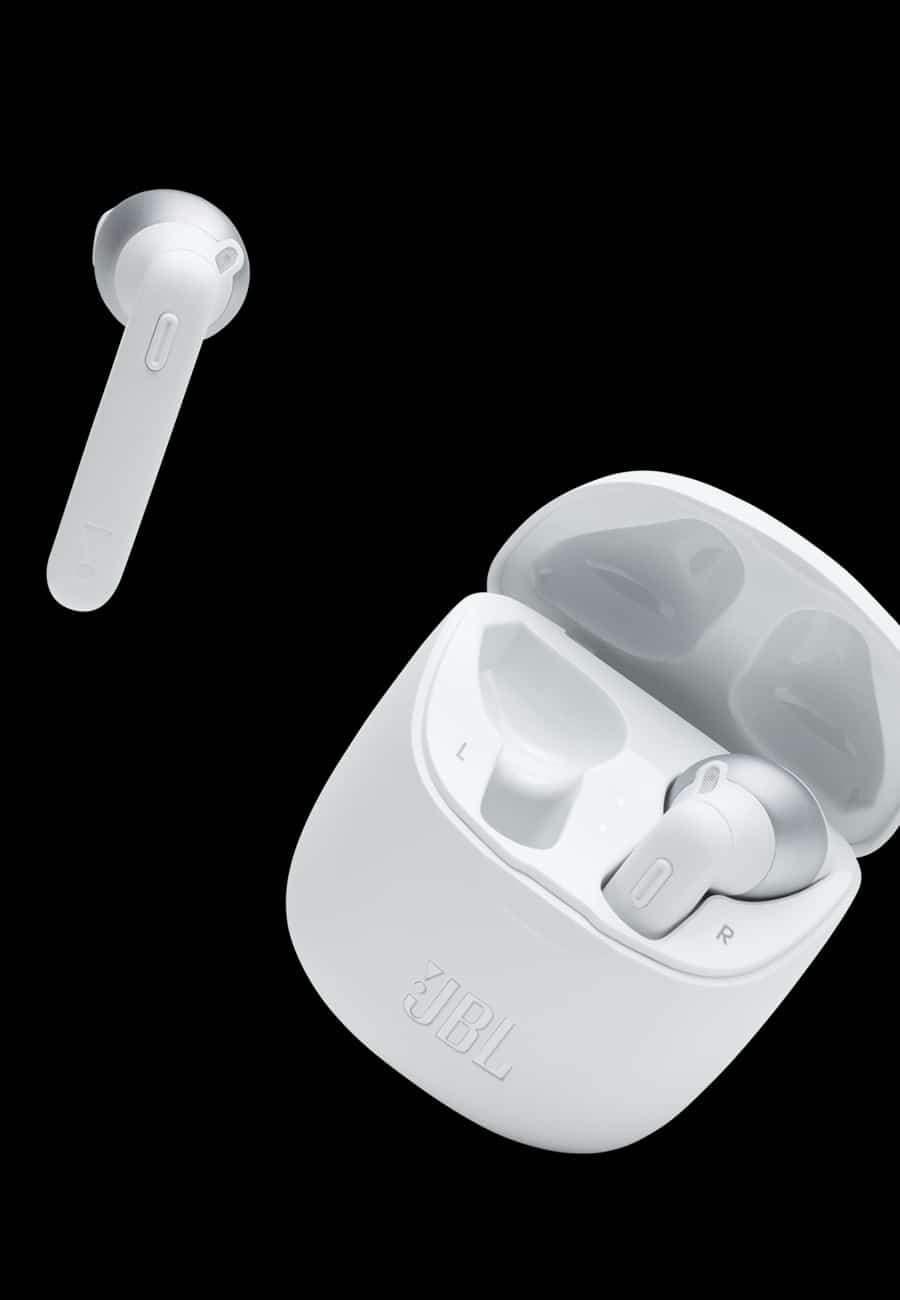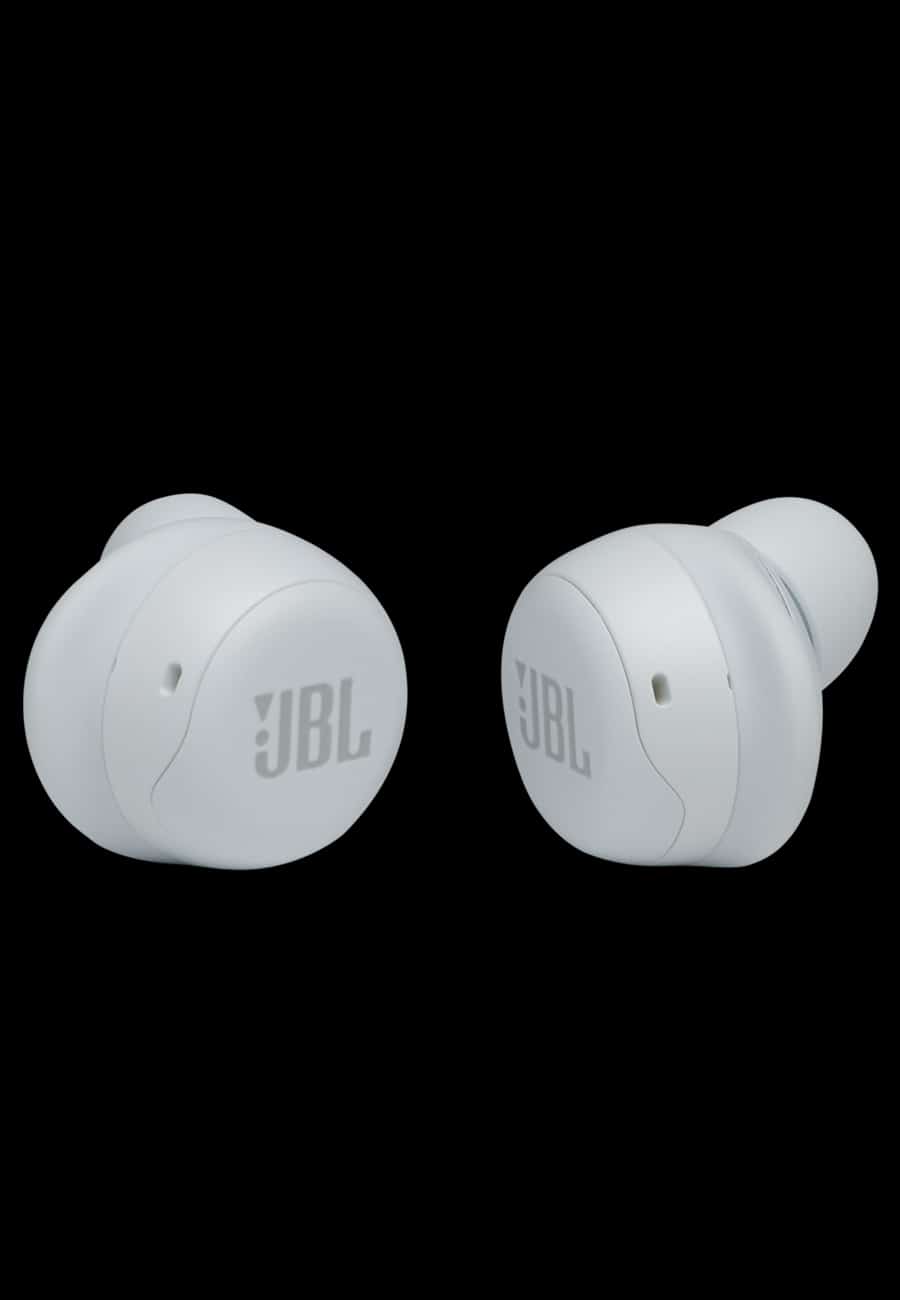 JBL True Wireless Lineup
When it comes to audio, we all have our tastes and preferences, but with a full-scale lineup JBL's new True Wireless headphone range, you can afford to be picky. Whether it's tackling full-scale studio albums, hitting the gym, or just lounging at home, the high-fidelity audio ball is in your court. You can discover the full range of JBL True Wireless headphones at JBL and JB-HiFi.