Klipsch Teams Up With McLaren for F1 Style Performance
Earbuds and sports go hand in hand, though you can't always tell that by the way they are designed. Audio guru Klipsch is teaming up with racing giant McLaren on a pair of sporty earbuds that change that trend. But these earbuds go far beyond just looking the part, they also have the performance to match.
You'll also like:
Tidal's Bugatti Royale: Literally the 'Bugatti of Home Audio'
Beats By Dre Reveals New Powerbeats Earbuds
Effortless Streaming with the Bose SoundTouch 30 System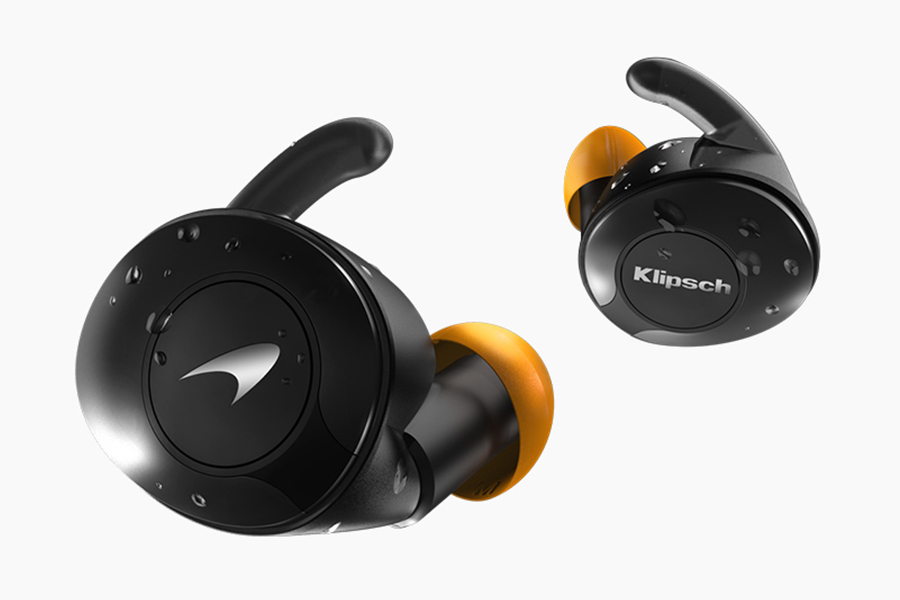 It was at CES 2020 that Klipsch unveiled the new true wireless T5 II Sport earbuds. The new design built upon the original T5 II earbuds, offering a more robust construction decked out in Formula 1 styling with McLaren's iconic papaya orange colour. The case for the buds matches, with an orange stripe on the outside (and Klipsch and McLaren logos with carbon fibre accents), and an eye-catching orange interior. Both the case and the earphones have an IP67 rating for dust and water resistance, so regardless of the activity, you're fine to wear and use either. The case also has an additional built-in moisture removal system to help keep your earbuds dry. All told, the buds come with six pairs of ear tips that are colour-coded and come in multiple sizes. You also get a pair of memory foam ear tips that offer pressure relief and extra grip. If you struggle with keeping earbuds in your ear while being active, or if you're worried about that, the T5 II Sport earbuds also come with three pairs of snug-fit ear wings.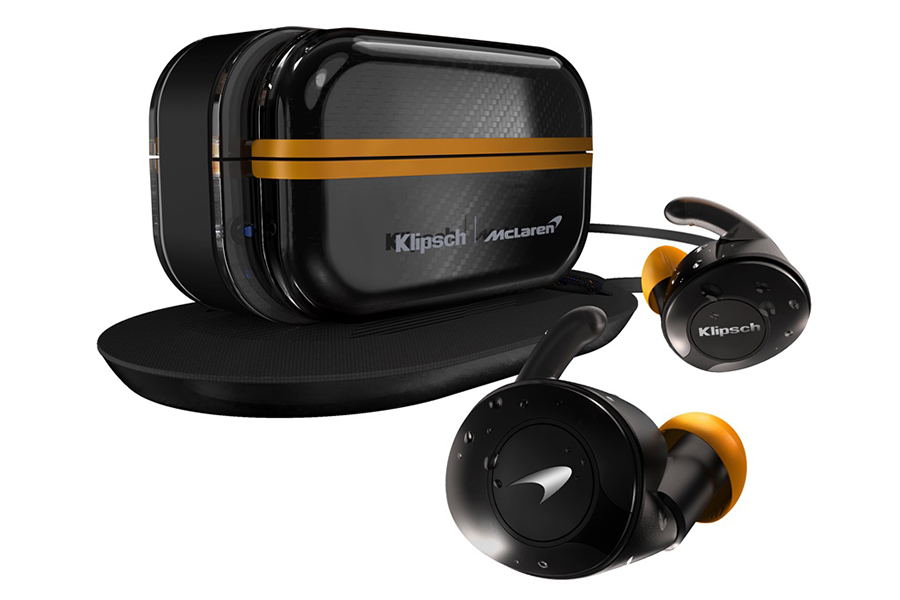 The battery for the earbuds offers eight hours of playback with another 24 in the charging case, which comes with a wireless charging pad, which can be used for other compatible devices as well. To get the Klipsch sound, the earbuds are equipped with custom 5mm drivers and a high-resolution diaphragm. Being true wireless earbuds, the T5 II Sport features a signal-boost antenna to provide long-range Bluetooth 5 connectivity. If calls come in, the four beamforming microphones will provide excellent call quality.
The Klipsch x McLaren T5 II Sport earbuds are available for order now for $249. If you're one of the first 500 people to pre-order a pair from World Wide Stereo, you'll get a free 30 per cent discount from the McLaren Gear Store. Be quick about it, though. You know these earbuds have got to be fast.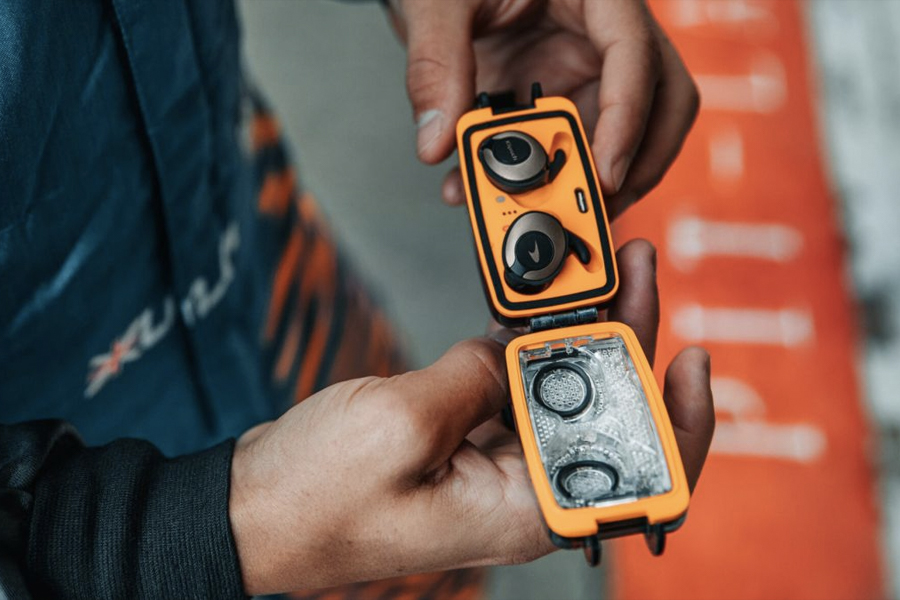 You'll also like:
5 Gifts for the Music Addict in Your Life
Get Turnt Up With These 10 High-End Amplifiers
Cut and Play Your Own Records with the Gakken Easy Record Maker