Knock Yourself Out With Bose Sleepbuds II
Just when you thought the Sleepbuds were finished, Bose comes along and hits the reset button to reveal the next generation of bedtime wearable tech. For under AUD$400, this release is now clinically proven to help people fall asleep faster, meaning you no longer have to count sheep.
You'll also like:
Bose QuietComfort Earbuds Score a Comfy, Sports Refresh
Bentley is Making Wireless Speakers and Headphones Now
Take Sennheiser Sound Everywhere with CX 400BT True Wireless Earbuds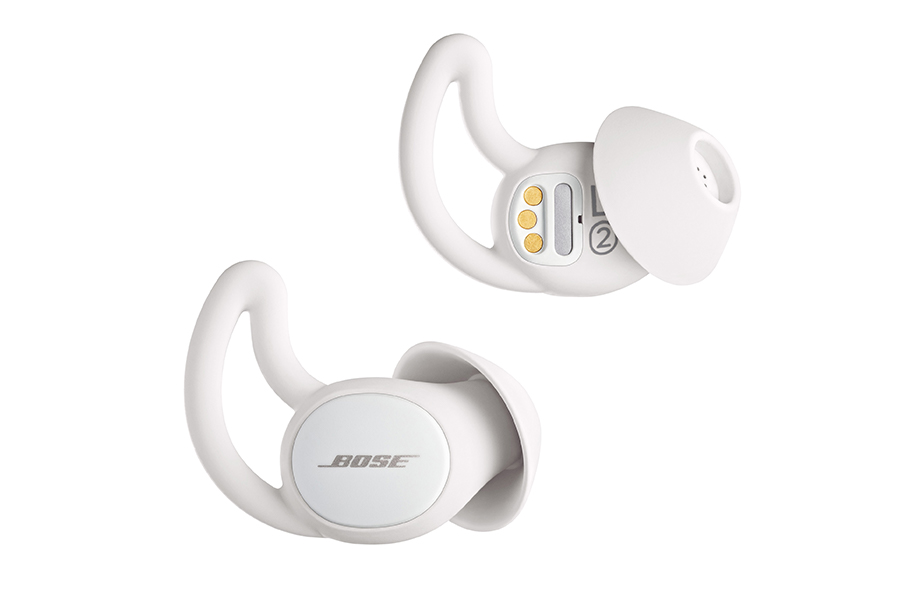 Coming a year after discontinuing the original SleepBuds, Bose is bringing them back. Previously dropped after failing to meet company standards, this new edition combines a new acoustic and electronics design with new proprietary ear tips for a secure and super-soft fit. Going beyond simply "cancelling" sound, Steve Romine, head of the Bose Health Division, discovered that "covering sound" using advancements in "proprietary noise-masking technology" with the Sleepbuds II "is a better solution for sleeping".
"You can't duplicate the experience combining earbuds with apps, playing your music louder, or using earplugs and bedside machines — so millions of people are still suffering. We never gave up on helping them, and that's why we're so excited about Sleepbuds II. They 'quiet' more of the low frequencies found in the biggest threats to a peaceful bedroom — like snoring partners, idling engines, and nearby footsteps. And with new relaxation tracks, they help quiet your mind, too."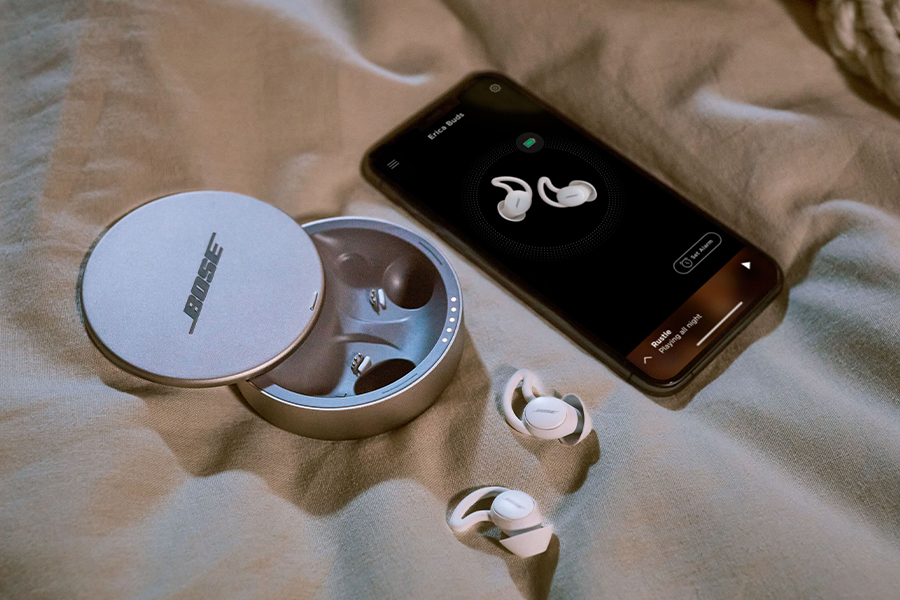 To prove their claims, Bose partnered with the University of Colorado Anschutz Medical Campus and the UCHealth CARE Innovation Center in a first-of-its-kind study. Testing the impact of Bose sleep technology on 55 participants between 21 and 65-years-old, "86 per cent said the product helped them fall asleep easier; 76 per cent said it helped them stay asleep, and 80 per cent reported an overall improvement in sleep quality." Most importantly was that "all participants (100 per cent) reported that Bose noise-masking Sleepbuds were effective at blocking environmental noise".
Assisting you in this journey to dreamland are over 35 free tracks — all methodically produced and tested to put you to sleep. A phrase normally reserved for the UFC, or the WWE, each track is mixed with soothing layers of audio, mirroring the frequencies of night-time disruptions to keep you from having to count sheep. Coming alongside that are modern standards like a new and improved anodized aluminium charging case for up to 30 additional hours of battery life and sweat- and water-resistant with an IPX4 rating.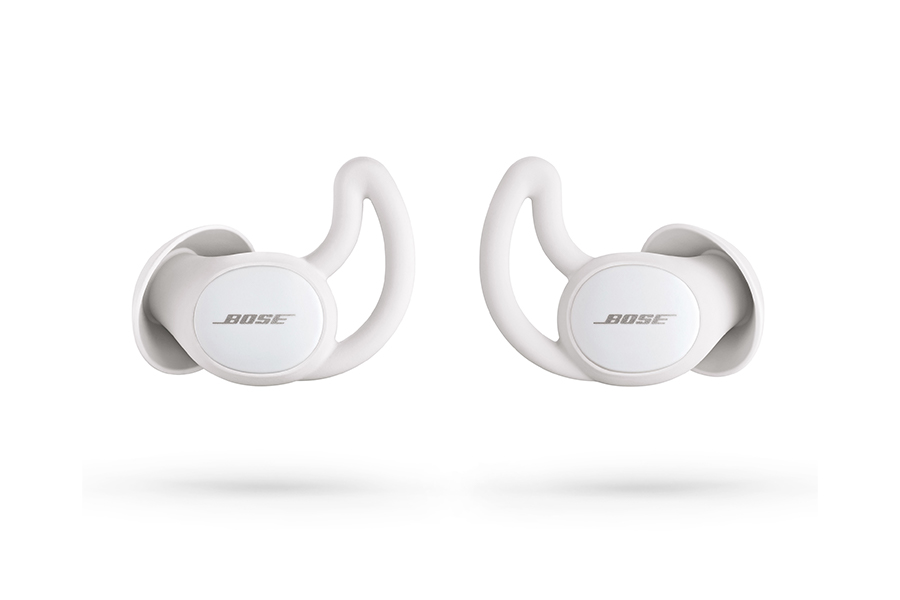 Plus for all our side-sleepers out there, each bud measures at just quarter-inch deep. At about the same size as a pencil eraser, this size difference dramatically reduce irritating contact when your head is resting on a pillow, even on your side. Even better is the new anti-friction coating to prevent "squeaking" against the fabric. Ah, the serenity.
Showing promise for the use of digital wellness devices in noisy environments to improve sleep quality, the second generation of Bose Sleepbuds will be an amazing choice for anyone stuck staring at the ceiling at 2 o'clock in the morning. Preorders are already available now with the new noise-masking Sleepbuds from Bose hitting stores on 13 October.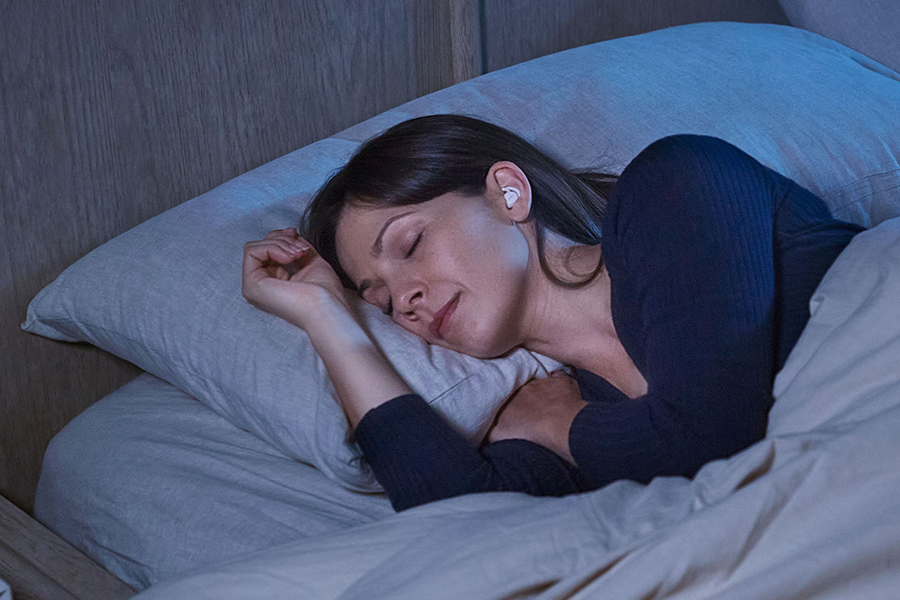 You'll also like:
Bose QuietComfort Earbuds Score a Comfy, Sports Refresh
Bentley is Making Wireless Speakers and Headphones Now
Take Sennheiser Sound Everywhere with CX 400BT True Wireless Earbuds