Lamborghini Pairs With Master & Dynamic to Launch Luxury Headphone Collection
Are you ready for unrelenting attention to design and detail from both Lamborghini and Master & Dynamic? Combining the expertise of these two powerhouses for a brand new co-branded range of headphones and earphones. Each incorporating phenomenal design elements inspired by the iconic Italian super sports cars, with the same excellent quality listening experience you expect from Master & Dynamic. This is the Master & Dynamic for Automobili Lamborghini collection.
You'll Also Like:
Porsche Design Gives Sports Car Sound with 911 Soundbar
3D Lamborghini Huracán EVO Puzzle Puts a Raging Bull in Your Living-Room
Italian Police Use Lamborghini Huracan to Transport Donor Kidney 300 Miles in Two Hours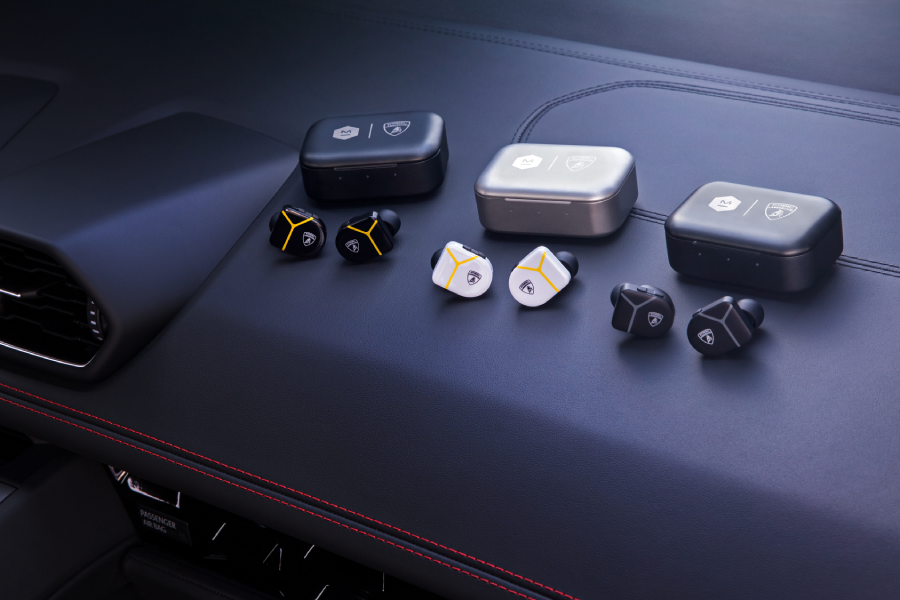 Automobili Lamborghini is teaming up with the audio wizards at Master & Dynamic to produce not only a new collection of great-sounding headphones but a line up of audio gear inspired by prestige and performance of Lamborghini. The new collection presents MW65 Active Noise-Cancelling Wireless Headphones and MW07 PLUS True Wireless Earphones, each drawing elements from Lamborghini design.
Still "mesmerised" from the first time he saw Lamborghini Miura, Jonathan Levine, founder and CEO of Master & Dynamic has always been obsessed with cars. Still feeling the same excitement as he did from his first glimpse of the motoring capabilities of the Raging Bull, Jonathan is ready to "create something that initiates such a visceral response."
"Sound resonates with Lamborghini: the peerless music of a Lamborghini aspirated engine has a highly sensory and emotive appeal," says Katia Bassi, chief marketing & communication officer of Automobili Lamborghini. "The combination of design sophistication and technology in delivering a purity of sound is a talent shared by Lamborghini and Master & Dynamic."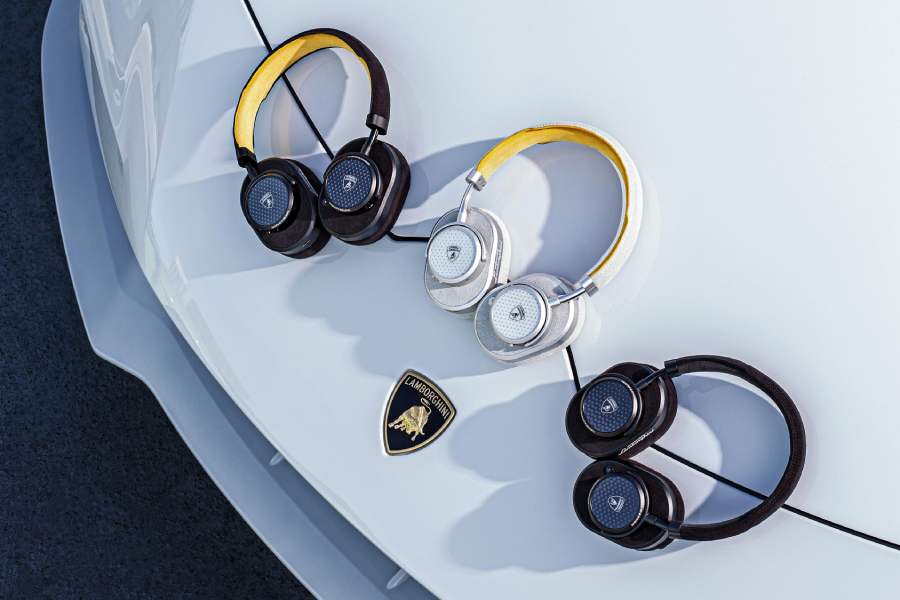 MW65 Active Noise-Cancelling Wireless Headphones
Available in three distinct and eye-catching colourways – silver metal/light grey/yellow;  black metal black/yellow: and black metal/black/grey – the MW65 Active Noise-Cancelling Wireless Headphones is decked out in Alcantara, an Italian luxury material widely used in Lamborghini interiors. Offering two modes of active noise cancelling (ANC) users can tailor their listening experience with the ambient sounds of their environment. Plus with 24 hours of battery life and a Bluetooth 5.0 connection with a connection range of 30m, the music never stops.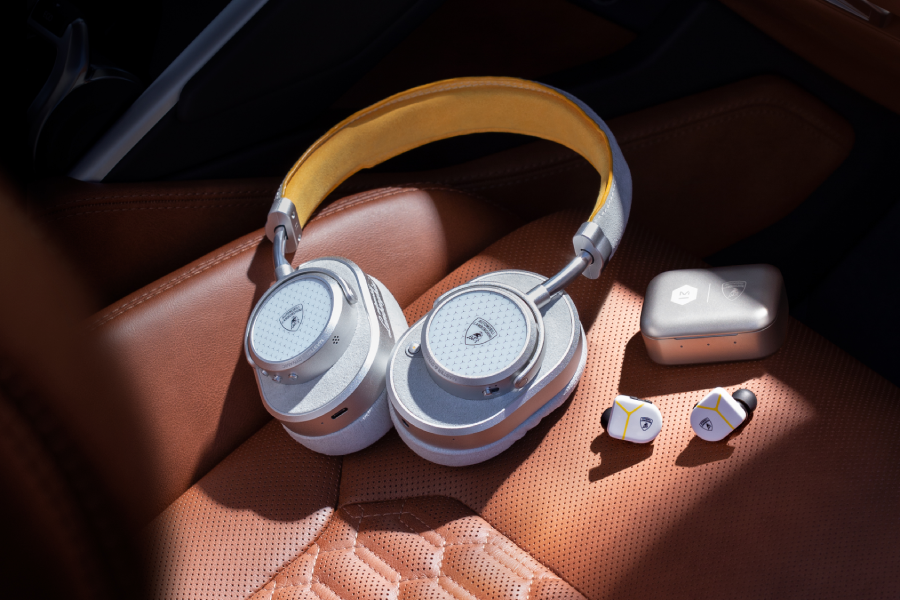 MW07 PLUS True Wireless Earphone
Drawing from the striking finishes given to each Lamborghini, the MW07 PLUS True Wireless Earphone feature shares a unique and eye-catching design, while the charging cases celebrate Lamborghini's use of matte paint. There's also the characteristic Lamborghini "Y" motif that elegantly features on all models. Available in three colours: polished white/matt silver case; polished black/matt black case; matt black/matt black case. Boasting 10mm Beryllium drivers for brilliant sound, and a stainless steel charging case providing 40 hours total battery life, these are some of the fanciest earphones we've seen.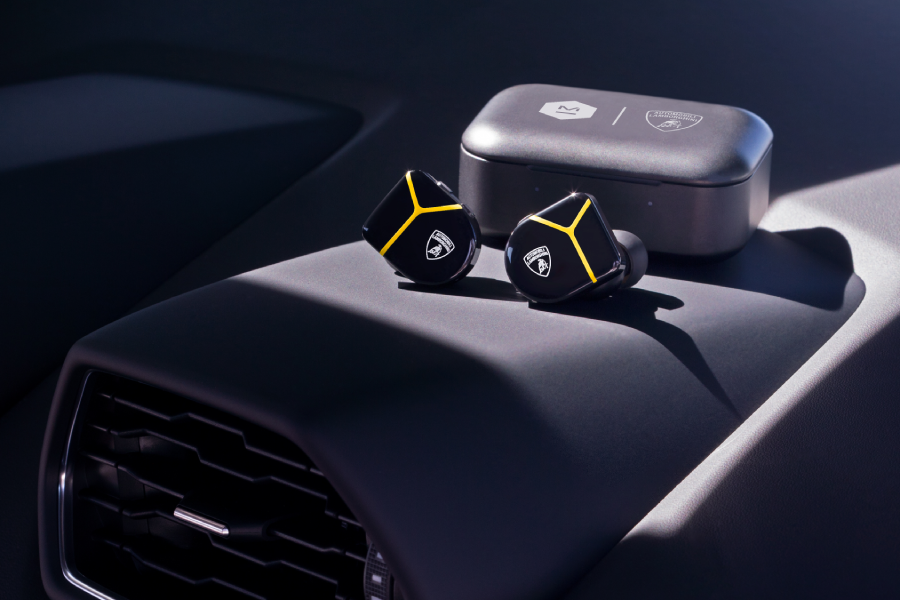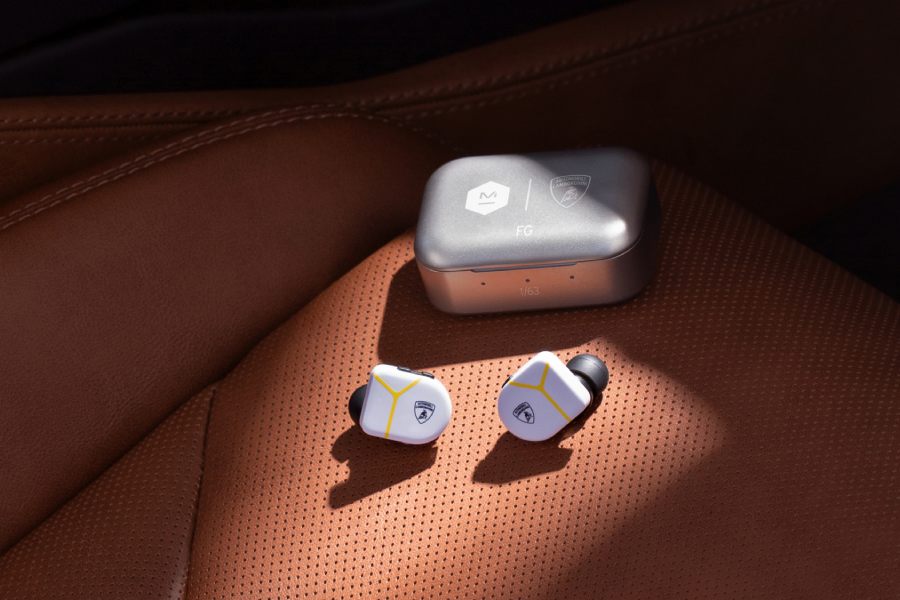 You'll Also Like:
Porsche Design Gives Sports Car Sound with 911 Soundbar
3D Lamborghini Huracán EVO Puzzle Puts a Raging Bull in Your Living-Room
Italian Police Use Lamborghini Huracan to Transport Donor Kidney 300 Miles in Two Hours