LG TONE Free Are the 'Cleanest' Wireless Earbuds
When you're looking at earbuds, your primary concerns are the quality of the fit and the sound. Both are important, but have you ever stopped to think about the cleanliness of your earbuds before you put them in your ear? Chances are, you don't. And even if you wipe them down, how do you know if you're getting to all the little hiding places where bacteria can be found? LG Electronics Australia has released a new set of wireless earbuds, the LG TONE Free, that not only deliver on the promise of quality sound and fit, but also feature an UVnano case, which kills 99.9 percent of E. coli and S. aureus bacteria while charging your earbuds.
You'll also like:
JBL Recruits Voice Assistants for 300TWS
Bentley is Making Wireless Speakers and Headphones Now
Why We're Barring Up with JBL This World Cup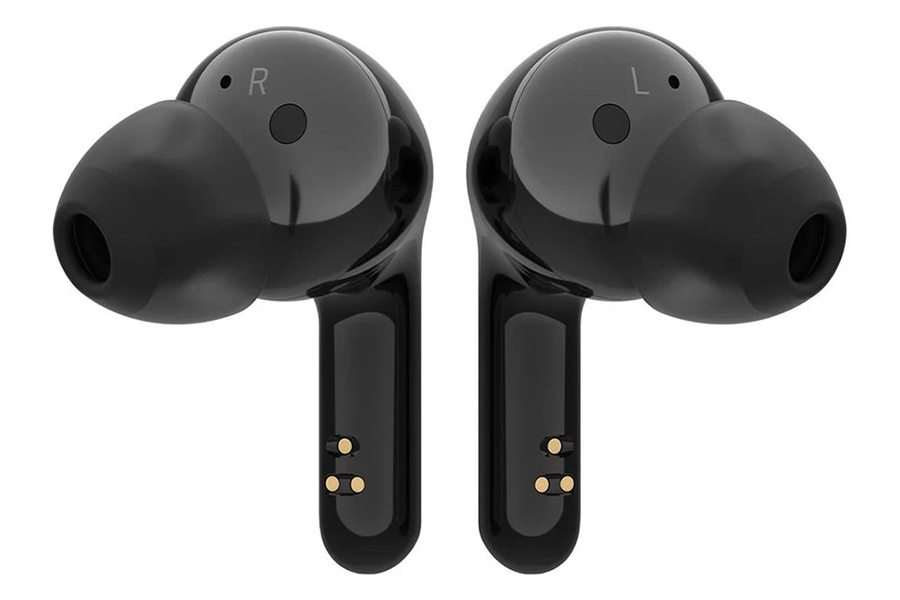 LG partnered with Meridian Audio technology on these earbuds. The UK-based Meridian has been in the audio industry for over 25 years, and in that time they have gained a stellar reputation for high-fidelity audio. The LG TONE Free makes use of their technology to provide an audio experience that is more fully immersive thanks to three-dimensional sound. This immersive quality is made possible by Headphone Spatial Processing (HSP) technology that comes from Digital Signal Processing (DSP). Using DSP, listeners have more control of the audio signal, while HSP helps improve communication between the left and right channels. The result is a more realistic and life-like sound. With the added benefit of four Meridian EQ pre-sets and two customized EQ sound settings, you'll have even more control over your audio experience. These presets include Natural, Bass Boost, and Treble Boost. Echo Cancellation and Passive Noise Cancellation help to keep you from being distracted from what you're listening to. When you need to make or receive a call, the microphone at the end of the stem both picks up and amplifies your voice. And should you need to hear what's going on around you, the Ambient Sound Mode lets you do so while you continue listening.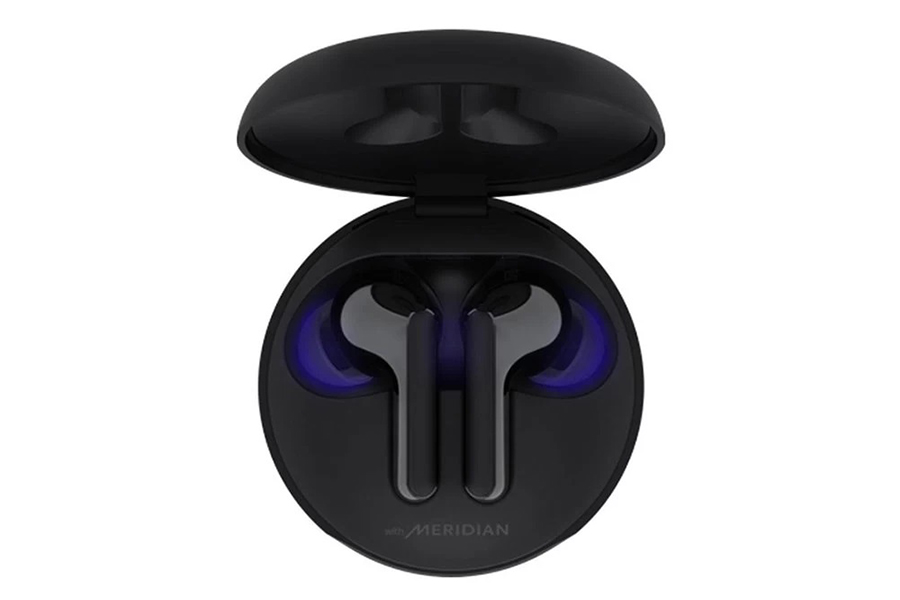 When you're not listening to your earbuds, you'll want to keep them in the UVnano case, which kills 99.9 percent of bacteria after charging for just 10 minutes using built-in ultraviolet light. Combined with the case, the earbuds deliver a total of 18 hours of listening, which includes six hours of playtime. With just five minutes of charging, you'll get up to one hour of playback. Get good sound, and clean buds, with LG's TONE Free earbuds.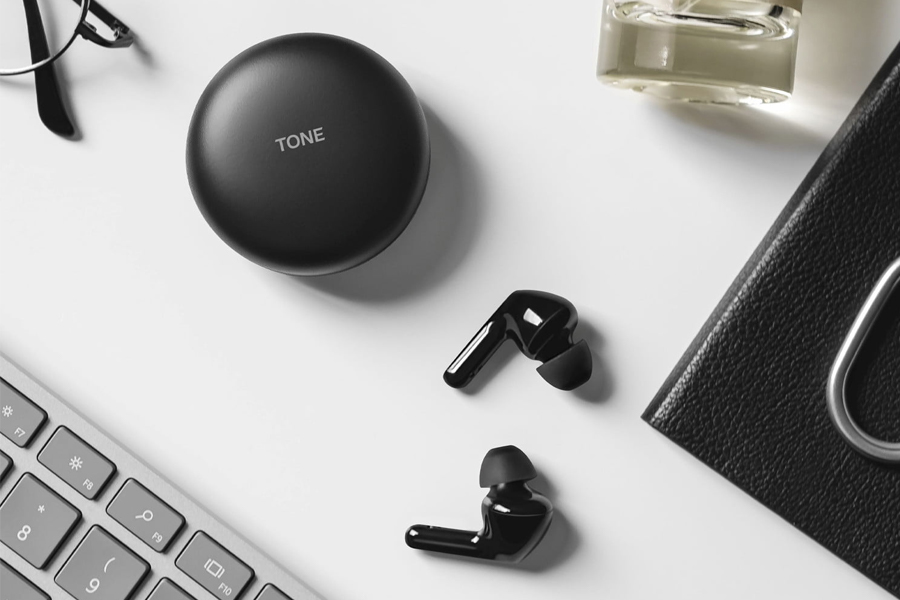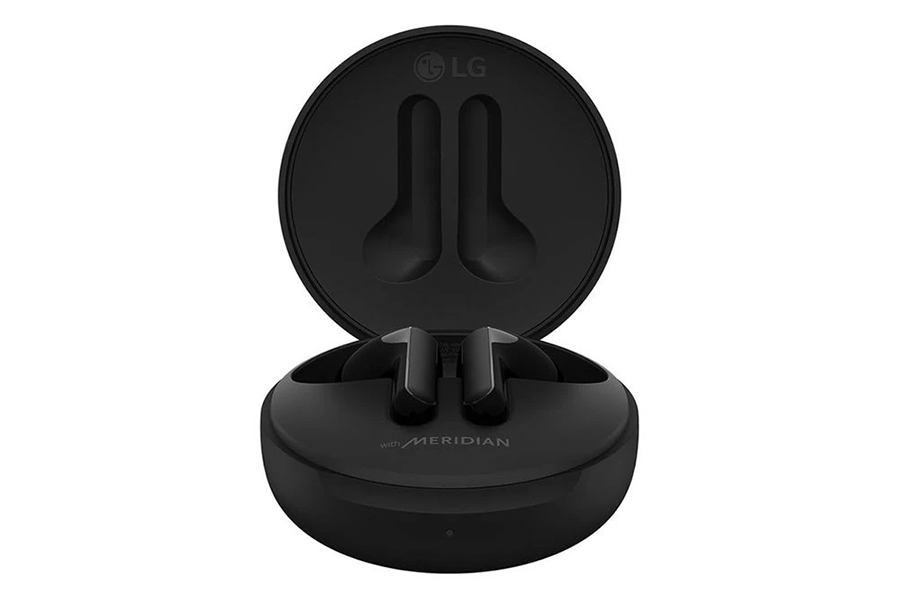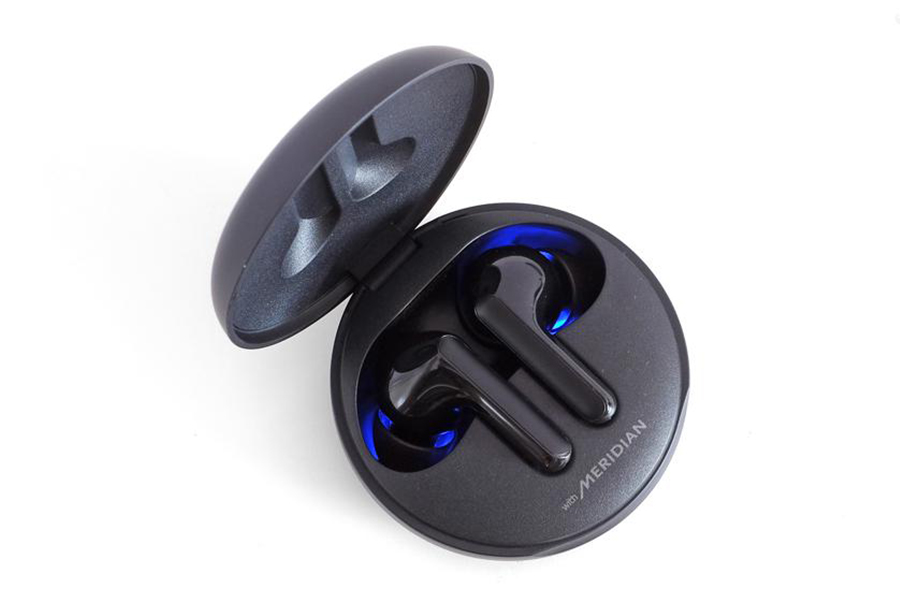 You'll also like:
JBL Recruits Voice Assistants for 300TWS
Bentley is Making Wireless Speakers and Headphones Now
Bang & Olufsen Beosound Emerge Speaker Turns Over a New Page