Get Down to Business with the Zoom-Optimised Logitech Zone Earbuds
When you're shopping for earbuds, you're most likely looking for features like comfortable fit, active noise cancellation, and long battery life. You'll probably also want to know if they will link with your devices. But do you stop to wonder if the earbuds you're considering work with video conferencing platforms? If you haven't thought about that, here's the good news: Logitech has. The new Zone Earbuds are certified to work with Google Meet, Microsoft Teams, and Zoom. They'll also work with Cisco Webex, BlueJeans, GoToMeeting, Skype for Business, and Google Voice. And that's in addition to all those other features you were worried about.
You'll also like:
'World First' Lossless LE Bluetooth Adaptor Unlocks Premium Audio
Master & Dynamic Wraps its Sapphire Glass Earphones in Kevlar
Beolab 28 is Bang & Olufsen's 'Most Advanced' Speaker Yet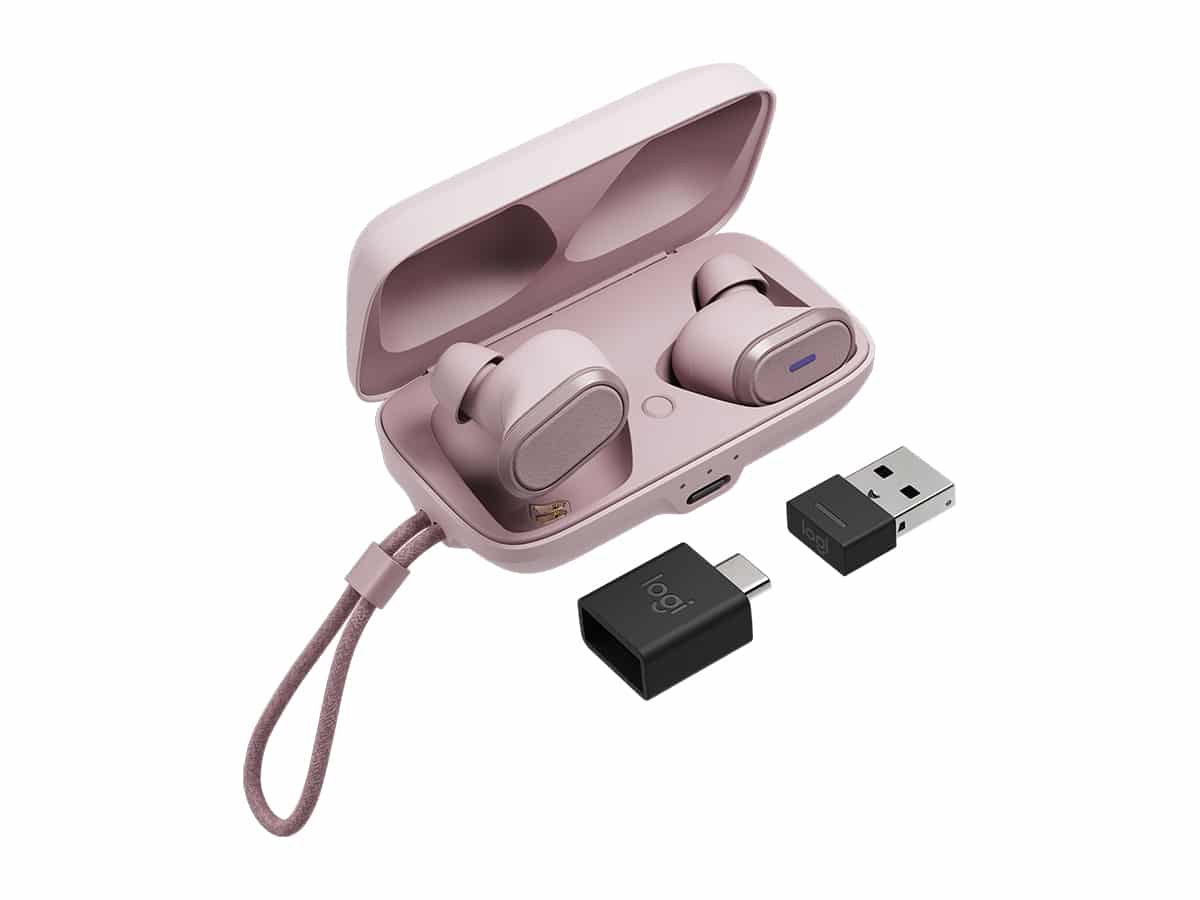 The Logitech Zone Earbuds come in either wired or wireless versions. The true wireless earbuds use Bluetooth 5.0 to connect to your devices and they have an effective range of up to 30 metres. The earbuds come with active noise cancelling for both the audio and the microphone.
The earbuds use three mics to "distinguish your voice from other sounds through a combination of advanced beamforming, cascaded noise reduction and dynamic processing"—all that to say that you'll sound great on these earbuds.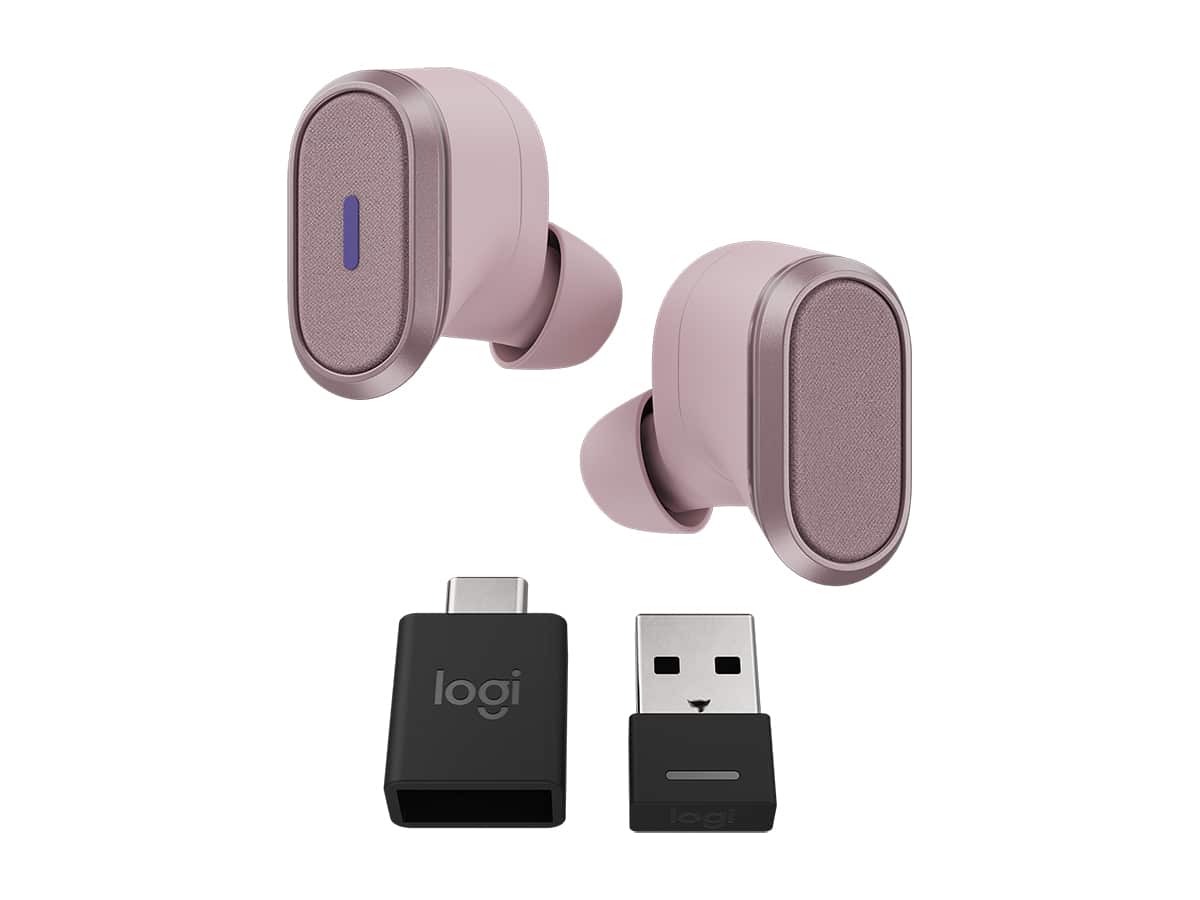 You can also connect the earbuds to both your smartphone and PC simultaneously using the included USB receiver. The earbuds will give you six hours of talk time or nine hours of listening with the active noise cancellation running. Turn off the noise cancellation and you'll bump those times up to 6.5 and 12 hours respectively.
The charging case extends the battery life 2.5 times, and the buds and case support Qi wireless charging. After just five minutes of charge time you'll have two hours of listening. A full charge takes three hours for the case and 2 hours and 45 minutes for the buds. Logitech will be releasing both the wired and wireless Zone Earbuds in the fall with a price tag of $299 for the wireless and $99 for the wired.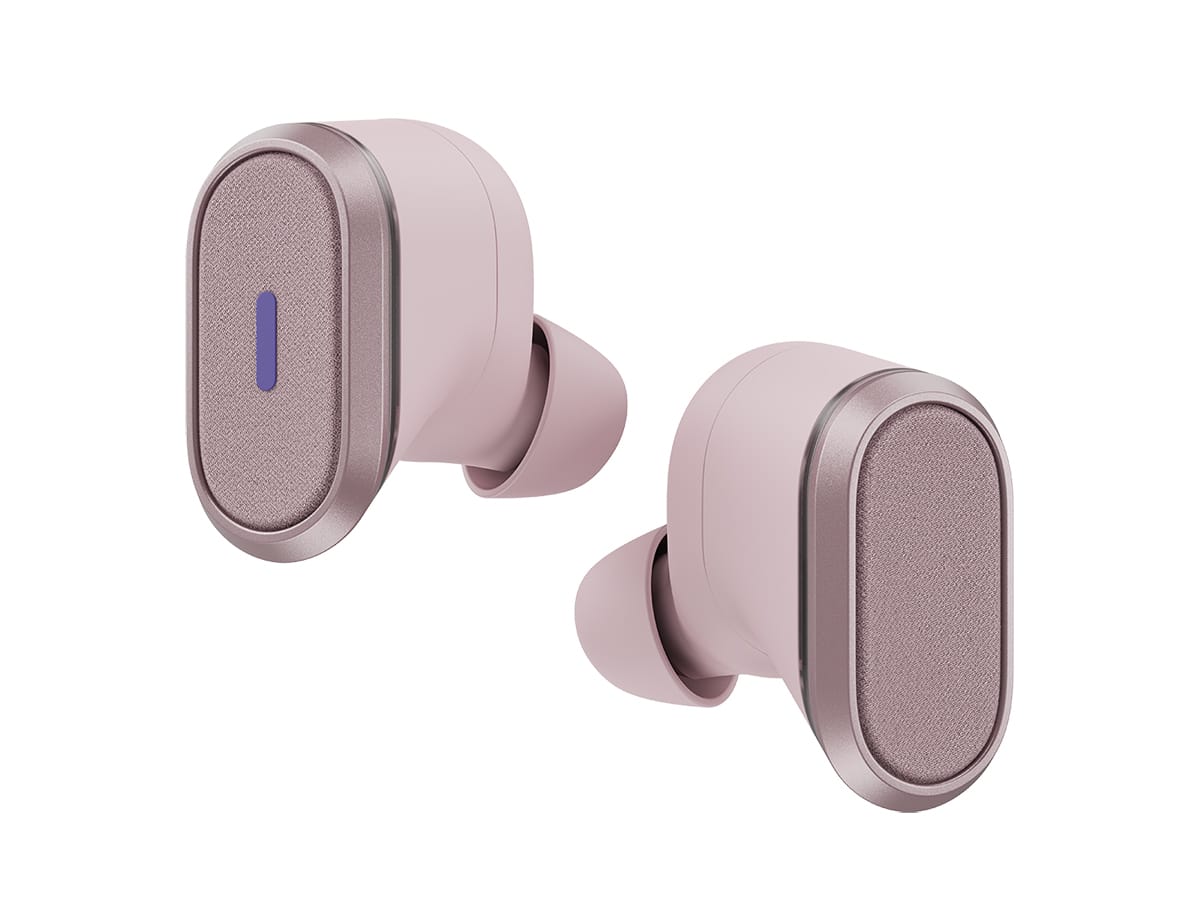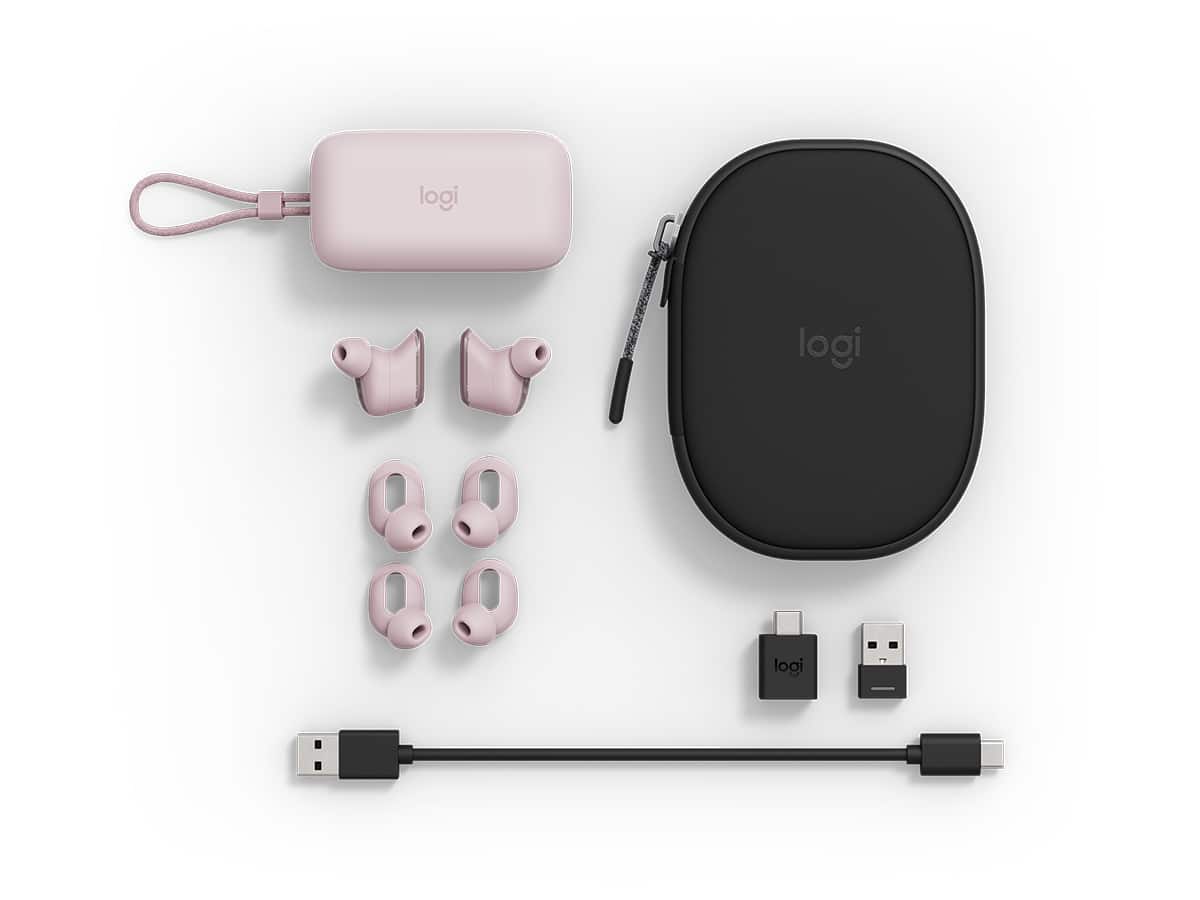 You'll also like:
'World First' Lossless LE Bluetooth Adaptor Unlocks Premium Audio
Master & Dynamic Wraps its Sapphire Glass Earphones in Kevlar
Beolab 28 is Bang & Olufsen's 'Most Advanced' Speaker Yet