Marshall IV Wireless Headphones Doubles the Usage Time
We're now onto the fourth generation of Marshall's Major on-ear wireless headphones, and as you would expect both from the company and general practice, the Marshall IV Wireless Headphones come with a few new upgrades and improvements.
You'll also like:
Get Devialet Sound On the Go with Gemini
Bowers & Wilkins Blacks-Out the PX7 Carbon Edition
Bang & Olufsen Beoplay H95 Distills the Best into One Sound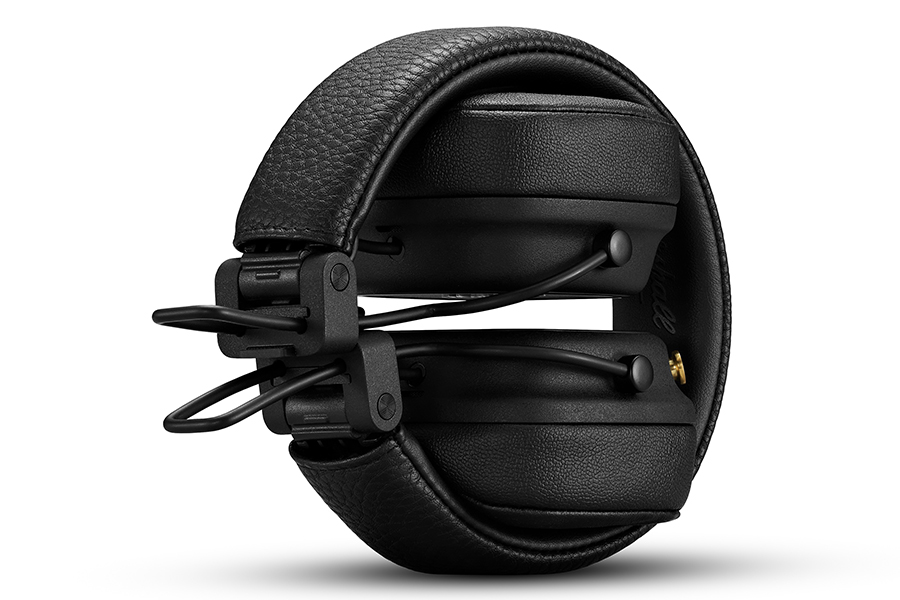 One of the first features you'll note about the Major IV is that they fold up into a compact size, which makes them nice for traveling but also serves for charging. The Major IV headphones charge wirelessly using Qi, making them that much more convenient to keep them powered up. Not that you'll need to charge them all that often, with an 80 hour use time (that's more than double that of the previous iteration). Marshall includes a USB-C cable for wired charging if you prefer that route. Getting a full charge will take three hours, but you can get 15 hours of playtime after just 15 minutes of using the new quick-charge feature.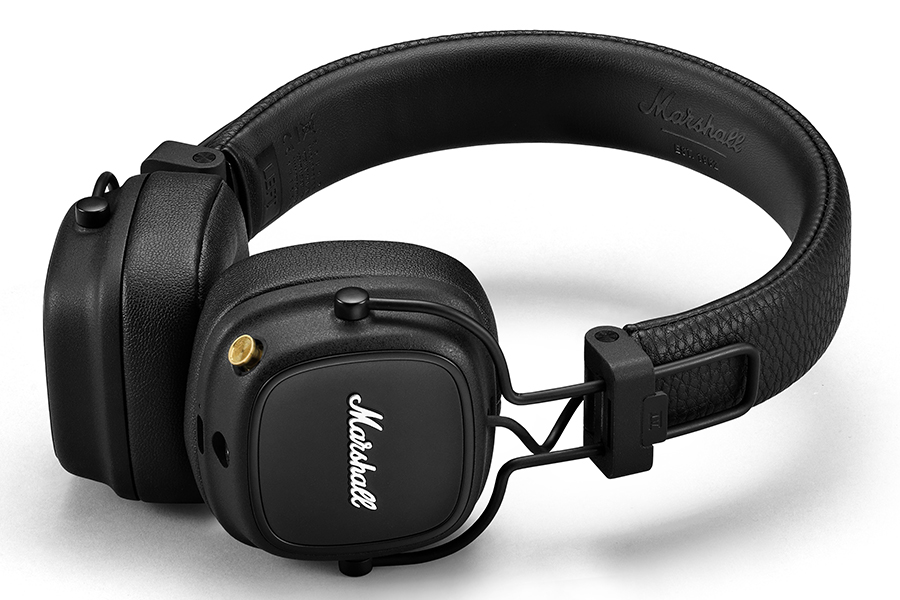 Rather than going for the typical round design, Marshall is keeping with their square look for the ear cups. The cups are shod in flat leather, but for the headband, Marshall employed pebbled faux leather. Each cup also features the iconic Marshall logo. A multi-directional gold control knob serves to not only accentuate the design, but to also give you access to the different features. You can also interact with the headphones using the smart control interface.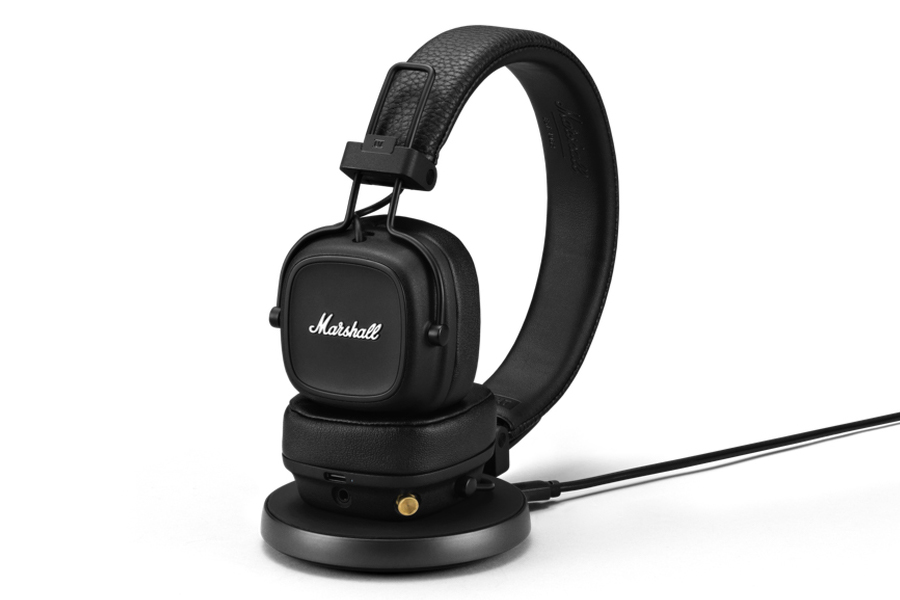 While there's no noise cancellation with these headphones, the sound quality more than makes up for it—again, just what you would expect from Marshall. With custom-tuned dynamic drivers, you'll experience deep basses, smooth mids, and clear trebles. And if you want to share what you're listening to, there's a 3.5mm socket that you friends can tap into. Priced at USD$149.99, you can easily get a set for yourself and a friend so that you can listen together.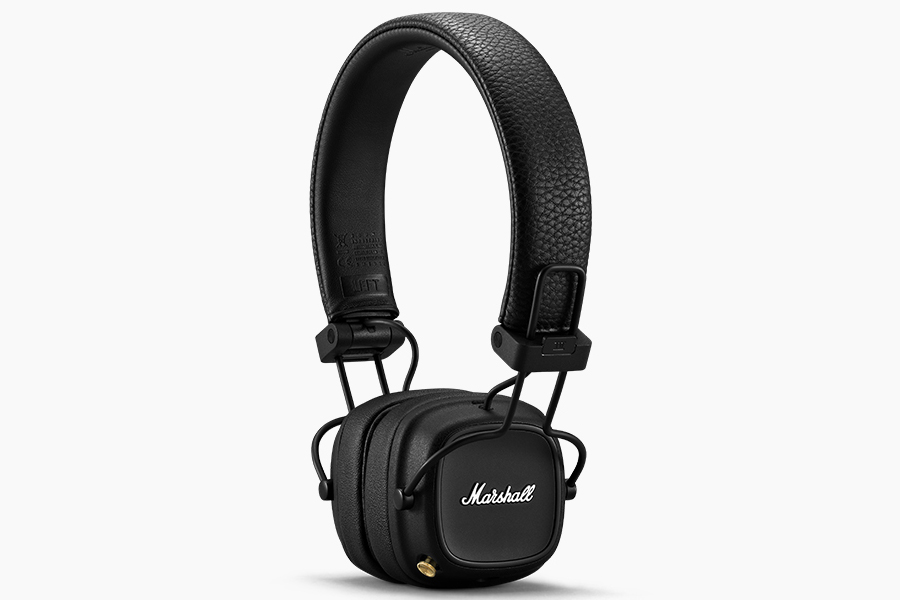 You'll also like:
Get Devialet Sound On the Go with Gemini
Bowers & Wilkins Blacks-Out the PX7 Carbon Edition
Bang & Olufsen Beoplay H95 Distills the Best into One Sound