Marshall Mode II Earbuds Finally Bring the Noise
Marshall may be a latecomer in terms of wireless earbuds, but now that it is in the market, the brand is offering some pretty stiff competition for everyone else. The new Marshall Mode II In-Ear Headphones rival any other buds in terms of features, including battery life, and they do so in a sleek, handsome design.
You'll also like:
Bang & Olufsen Unveils First Wireless Gaming Headset – Beoplay Portal
Never Stop Listening with these 4 Marshall Products
Tidal's Bugatti Royale: Literally the 'Bugatti of Home Audio'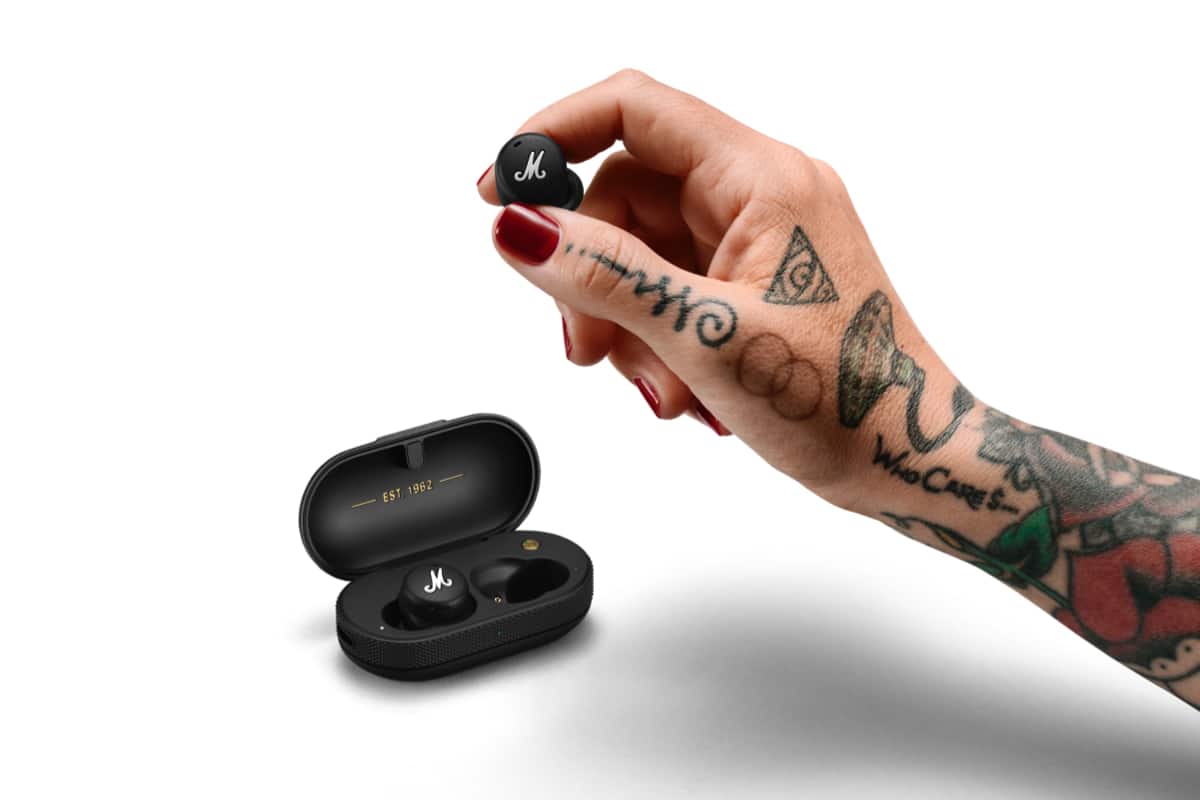 Priced at USD$179.99, the Mode II earbuds fall right in line with Apple's AirPods. The buds provide five hours of wireless playtime on a single charge, and come with a portable charging case that is good for four additional charges. That's a total of 25 hours of playtime off of one charging session. Mode II is truly wireless, relying on Bluetooth 5.1 technology. The touch-responsive earbuds allow you to control your music and phone calls, as well as access transparency mode, EQ settings, and even the native voice assistant. Controlling playback settings is done on the right earbud, while the left is used to receive and end phone calls.
The Mode II earbuds are designed to be ergonomic so that you can comfortably wear them all day. They come with four ear-tip sizes that all you to customise the fit and make it secure in your ear. The earbuds are IPX5 water-resistant, meaning they can withstand running water, so wearing them to workout shouldn't be a problem. The charging case, which has a faux leather texture, has an IPX4 water-resistance rating, so a splash of water won't ruin it.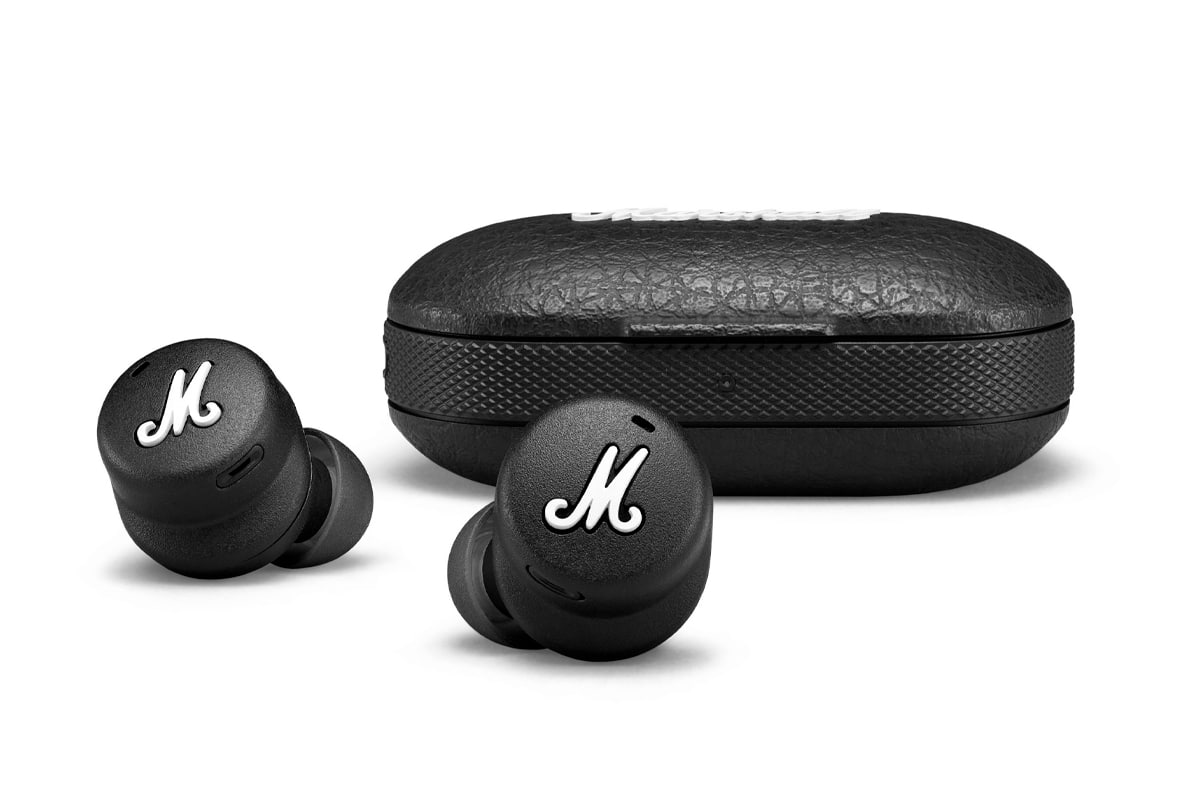 But where the Marshall Mode II In Ear Headphones really excel is in the same area that all Marshall equipment excels—in the audio. Marshall promises a "thunderous audio experience" with the ear buds, and they deliver. The dynamic drivers are custom tuned for the deepest bass and the crispest trebles. The buds pack 6mm drivers into their tiny housing, and they boast a frequency response between 20Hz and 20kHz.
Using the Marshall Bluetooth mobile app, available on iOS and Adnroid, you can access the customizable equalizer settings. You can also choose from several presets, such as Electronic or Hip Hop, to get the most out of your listening experience regardless of the type of music you're listening to. For a company that has a strong history of excellence in audio, but only a recent entrance into the earbud market, Marshall is exceeding expectations with their Mode II In Ear Headphones.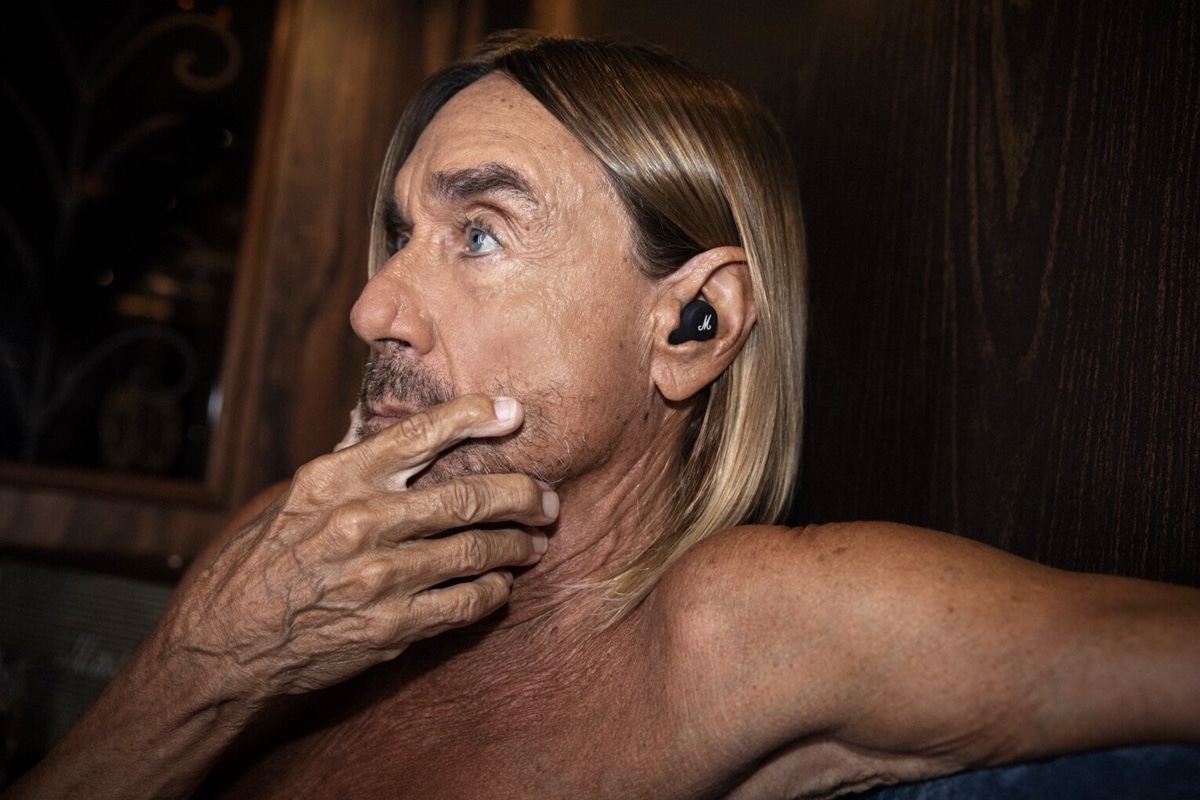 You'll also like:
Bang & Olufsen Unveils First Wireless Gaming Headset – Beoplay Portal
Never Stop Listening with these 4 Marshall Products
Tidal's Bugatti Royale: Literally the 'Bugatti of Home Audio'