Marshall's Emberton Speaker is Light and Loud
Marshall is keeping the focus on sound quality with its new Emberton Speaker. There are plenty of features and do-dads that they could have added to this portable audio equipment, but they kept everything simple so that you can spend your time enjoying the sound of your music rather than trying to figure out what combination of buttons will give you the results you want.
You'll also like:
Bowers & Wilkins Release New Signature 700 Series
14 Best Portable Bluetooth Speakers to Bring the Noise
Yamaha YH-L700 Headphones Go Hard on the 3D Sound Support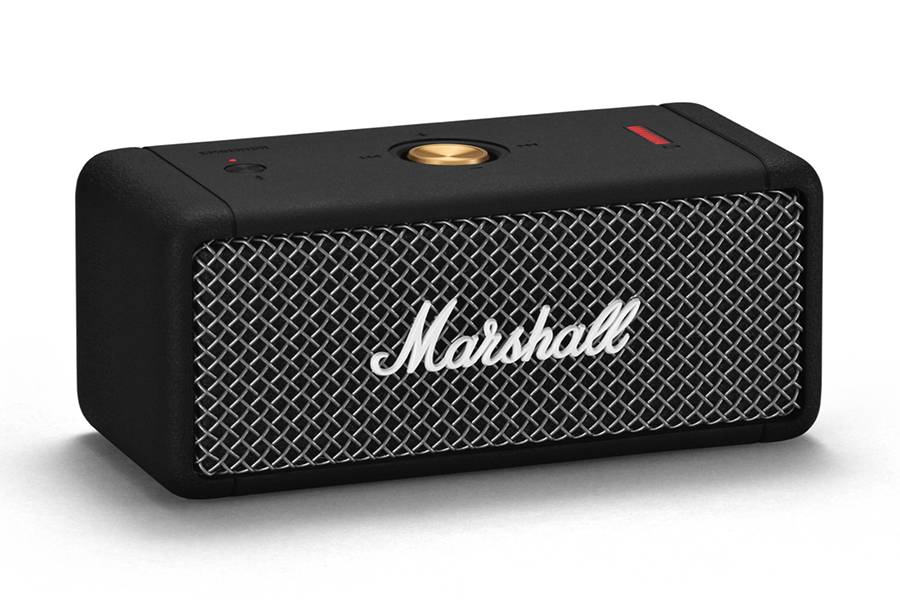 The simplicity of the speakers starts with the charging. To charge the Emberton, you simply plug in the USB-C and you're done. Controls are just as easy to figure out. Marshall uses the same joystick-esque controls that they've employed for their headphones. Just tilt the gold, spiralised nub in one of four directions to either adjust the volume or to find the song you want. Monitoring the charge of the battery is also simple as the remaining battery life is displayed on an LED-lit window. Marshall even went so far as the keep the design ultra-simple. The Emberton is brick shaped, which may not appeal to many people, but try finding a place to keep a randomly shaped speaker and you'll come to appreciate how this simple design simplifies your life. The Emberton is black with a mesh front bearing the iconic Marshall logo—making this speaker an easy addition to your decor no matter where you end up.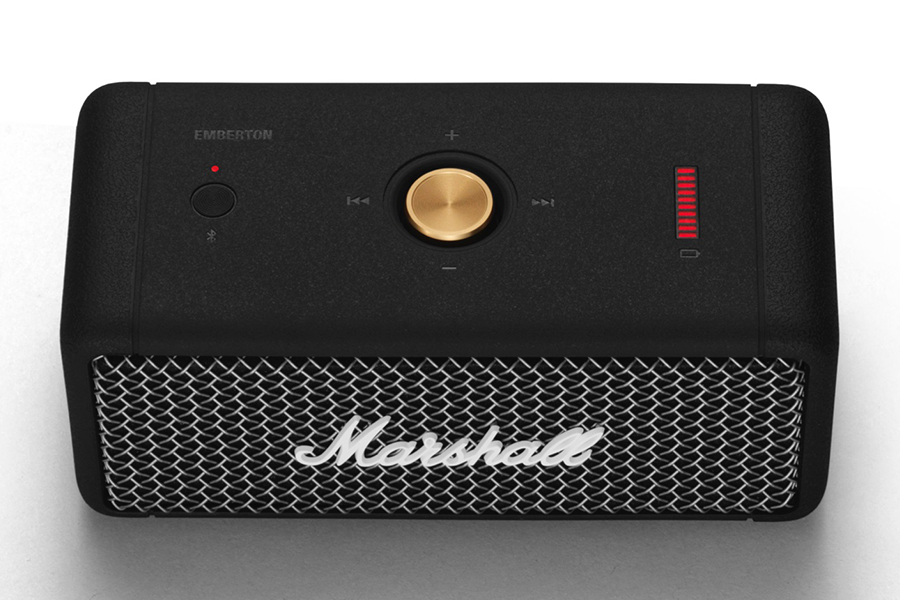 Weighing only 1.5 pounds, the Emberton is easy to take with you. The long-lasting battery provides over 20 hours of entertainment for hours, and the IPX7-rated waterproofing means you can take it to the pool without stressing out about splashes. The speaker offers 36-degree sound. It connects to your smart device via Bluetooth 5.0. Priced at $149, the Emberton Speaker works well above its price range. Because it's so simple to use, and because you can take it anywhere, you should give it careful consideration.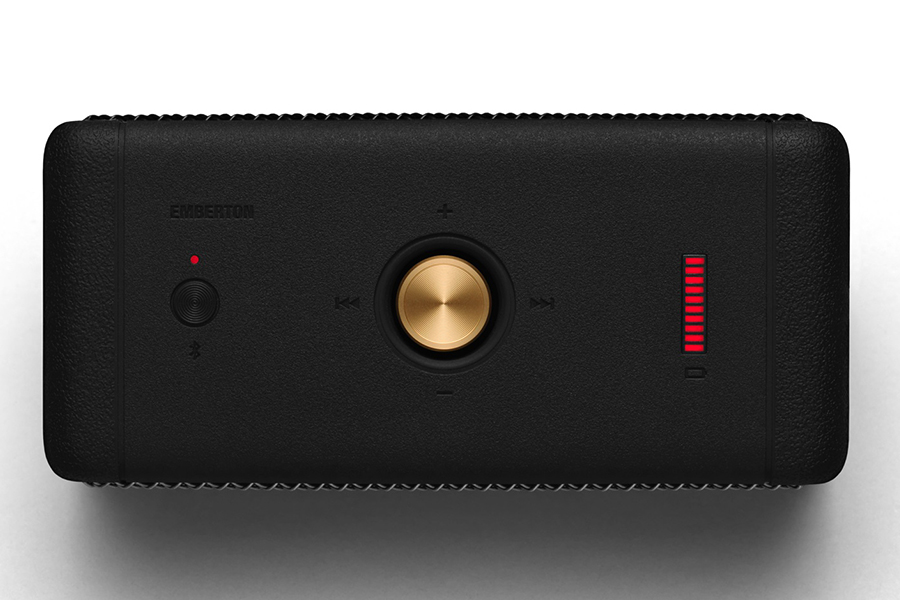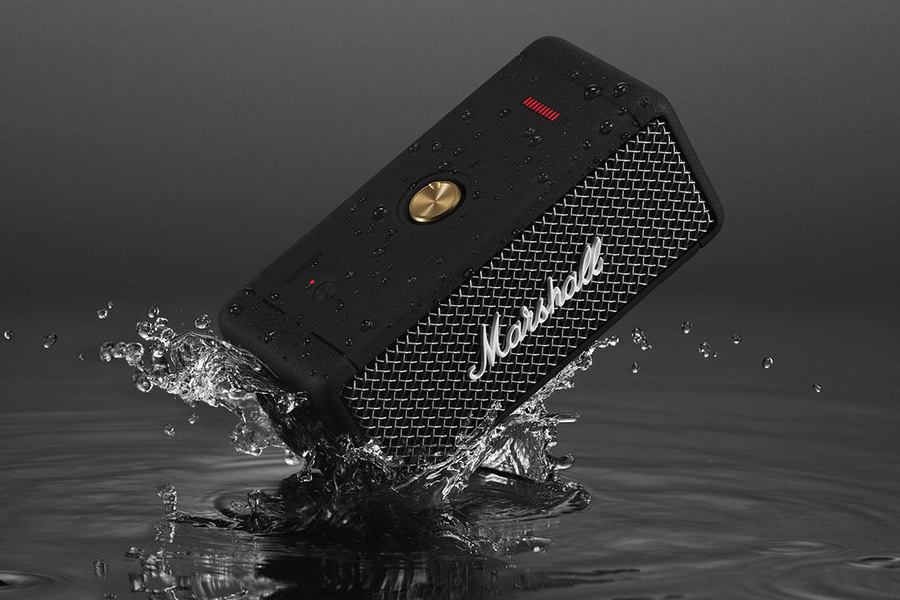 You'll also like:
Bowers & Wilkins Release New Signature 700 Series
14 Best Portable Bluetooth Speakers to Bring the Noise
2018 Christmas Gift Guide – The Music Lover