Pokket Mixer Mini DJ Takes Your Music With You
You never know when inspiration will strike, but if you're a DJ, you hope that that inspiration will come when you're surrounded by your equipment.
German designers Christian Komm and Robert Thomalla have struck on a way to make sure that regardless of where you are, you can be ready to mix your music with the Pokket Mixer, a mobile mini DJ platform.
You'll also like:
Watch Diplo Perform the First DJ Set Atop Sydney Harbour Bridge
Selectors DJ Cabinet – The Walnut Edition
The Stunning Tori Levett Drops Her DJ Mix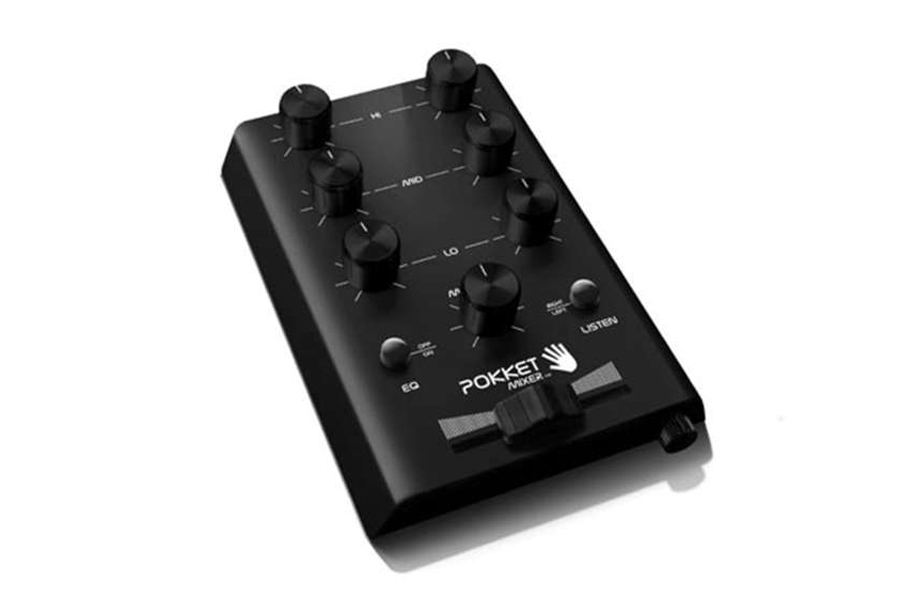 The Pokket Mixer features everything you need for proper music mixing. There's a crossfader, a "listen" switch that allows music to be heard from any device through headphones, and an equaliser switch that lets you change from low, to mid, to high frequencies on either the left or right player. The mixer comes with a headset output that can be plugged into any music source you have—be that an MP3 player, a smartphone, a notebook, an iPad, a PC, or a personal CD player. Even more compelling, the mixer uses only the headphone signal to activate it, which means that it requires no batteries or electricity to function.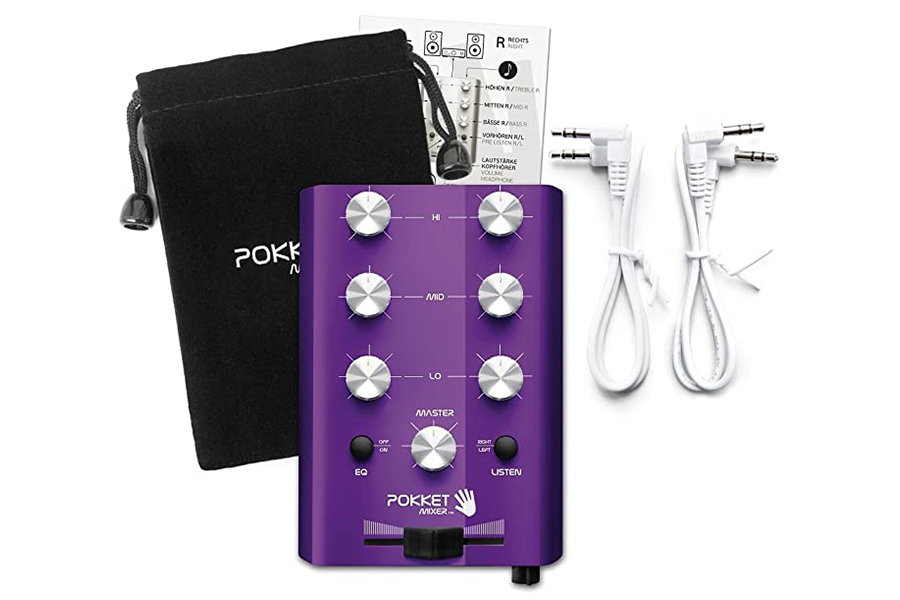 The unit is small, measuring just 109mm in length, 78mm in width, and 28mm in thickness. It also only weighs 130 grams, so this mixer is easily transported. It comes with a carrying bag as well. You can select from six different colours—Grape Purple, Beach Blue, Gold Rush, Midnight Black, Racing Green, and Red Sky. It's also easy to set up, so within just 30 seconds anyone can be a DJ anywhere. Priced at just $100, you won't have to break the bank to pick up this versatile and transportable piece of equipment. Now you don't have to worry about where you'll be when inspiration strikes, or how you're going to get that party going. You just need the Pokket Mixer Mini DJ.
You'll also like:
Watch Diplo Perform the First DJ Set Atop Sydney Harbour Bridge
Selectors DJ Cabinet – The Walnut Edition
The Stunning Tori Levett Drops Her DJ Mix