Satechi Just Upgraded its Best Selling Headphone Stand
While the market for Apple accessories continues to expand with every new product release, Satechi steers the ship in the aftermarket by offering sleek yet functional options for Apple users. Their headphone stand has long been a favourite amongst office workers, gamers, and AirPods Max customers primarily due to its design, however, the functional end has now been taken care of with an upgraded unit that includes wireless charging. Let's check it out.
Related: How much money did Apple make removing accessories with the new iPhone? Find out here.
Satechi 2-in-1 Headphone Stand Specifications
Connector type: USB-C, USB-C cable included, 20W power adapter sold separately.
Charging speed: iPhone 12/13 (up to 7.5W), AirPods Max (5W).
Compatible devices: Compatible with the AirPods Max, iPhone 13 Pro Max, iPhone 13 Pro, iPhone 13, iPhone 13 Mini, iPhone 12 Pro Max, iPhone 12 Pro, iPhone 12, iPhone 12 Mini, AirPods Pro, AirPods with wireless charging case and rechargeable headphones.
The stand allows you to easily store and charge two devices at once, AirPods Max, and a MagSafe compatible device such as iPhone 13 or iPhone 12. Minimalism is the aim of the game when it comes to Apple products and the Satechi 2-in-1 Headphone Stand will minimise cables by keeping devices in one convenient place. To power the device, all you need is a 20w USB-C power brick – found here – with the USB-C cable included with the stand.
Satechi offers free USA shipping on orders over $40 with a 30-day return policy. You can pick up your own headphone stand via the link below. The Satechi 2-in-1 Headphone Stand is priced at $79.99 USD or $139.99 AUD.
Buy it here (USA) Buy it here (Australia)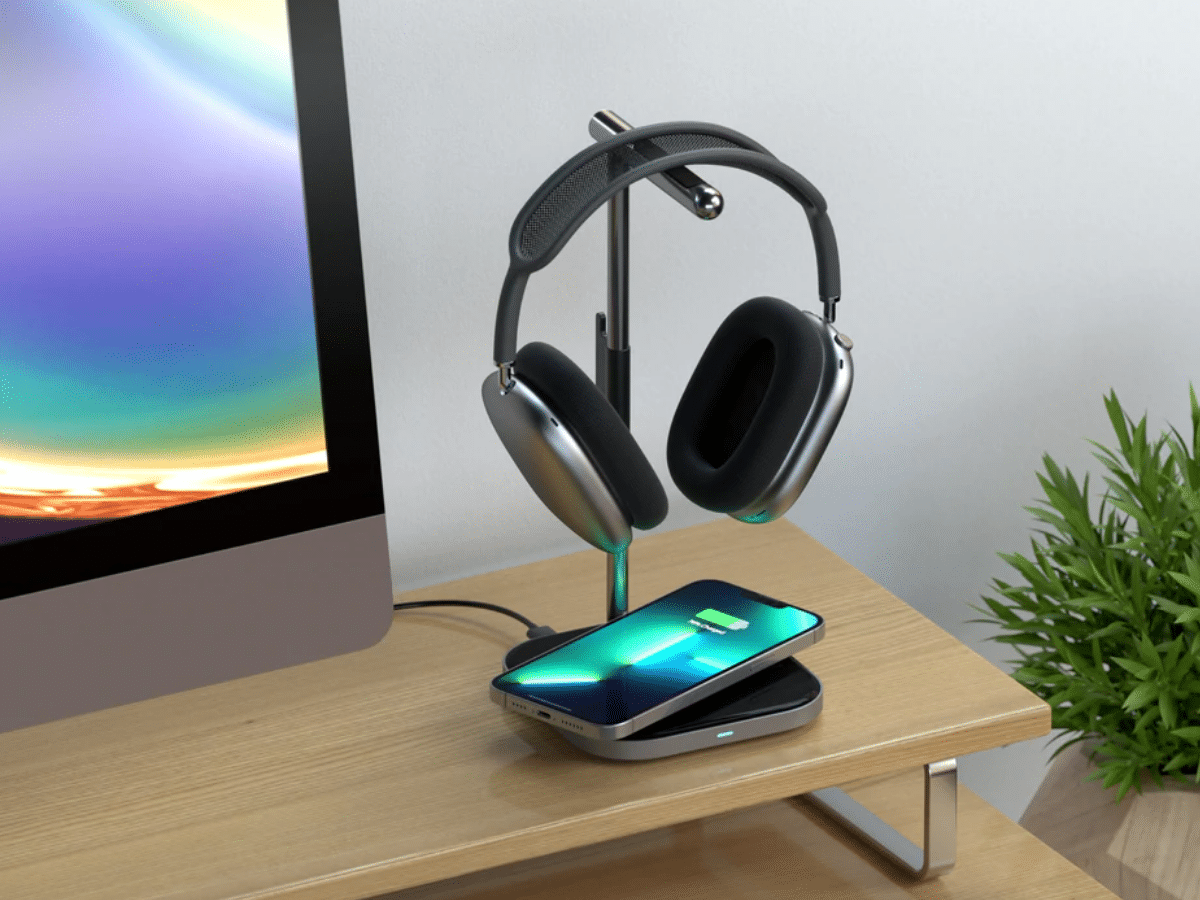 You'll also like:
The Powerful New Apple Item Confusing the Internet
Apple's iPhone SE Just Copped a Massive Upgrade for Budget Ballers
Apple iPad Air Packs a Flagship Level Punch for Under $1,000