We Tested Sennheiser's 'Standard Setting' MOMENTUM True Wireless 3 Earbuds
Sennheiser's MOMENTUM True Wireless 3 earbuds prove that going beyond 'ticking the boxes' is how you solidify an award-winning product's credentials in the true-wireless earbuds space. We've had our mitts all over the Sennheiser range this year, and the latest in the ever-popular MOMENTUM series comes at us by way of the True Wireless 3. Leaning on the pillars of exceptional sound, good looks, and pure function, these noise-cancelling earbuds elevate the expected to become a favourite of ours for everyday listening, but also extend to workouts and trips away.
Let's explore what makes the Sennheiser's MOMENTUM True Wireless 3 earbuds great by breaking down the nitty-gritty details found in the areas we love most.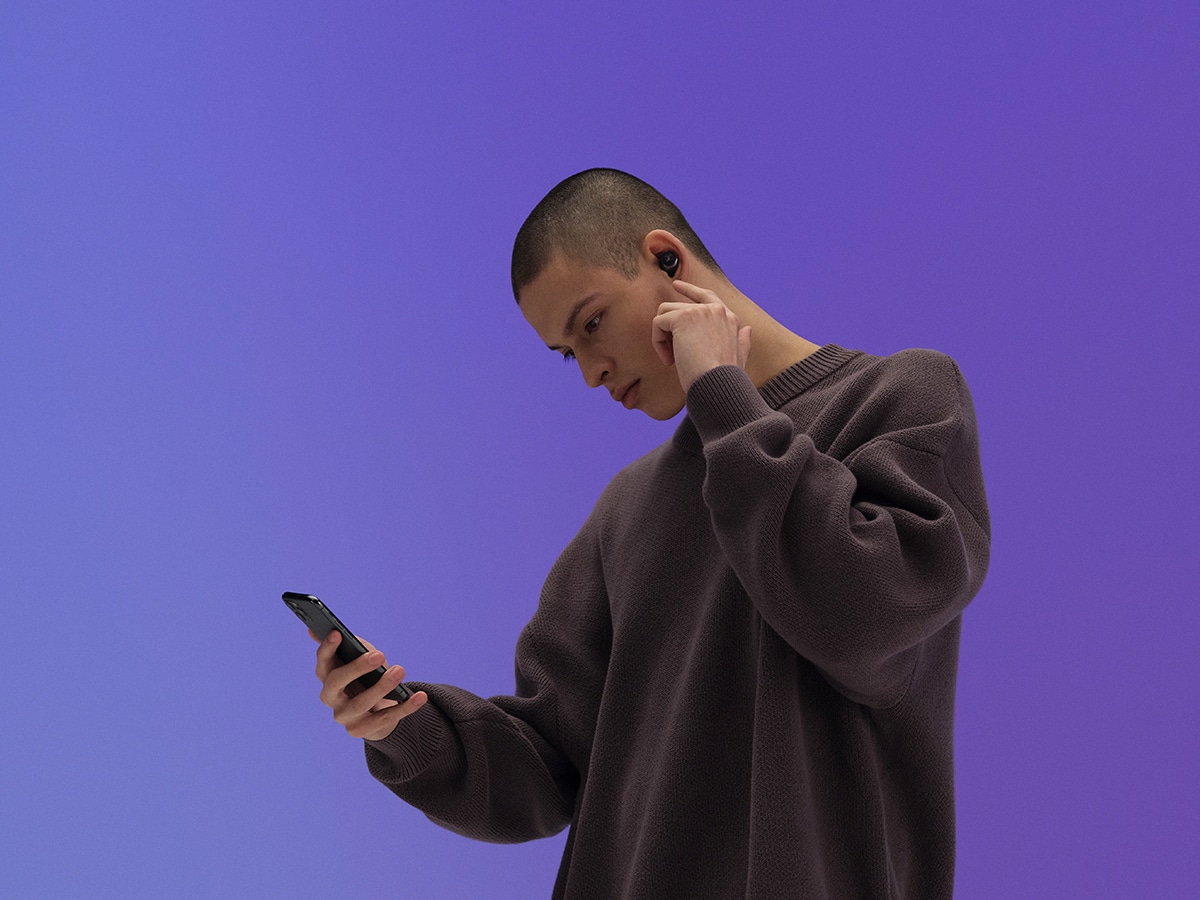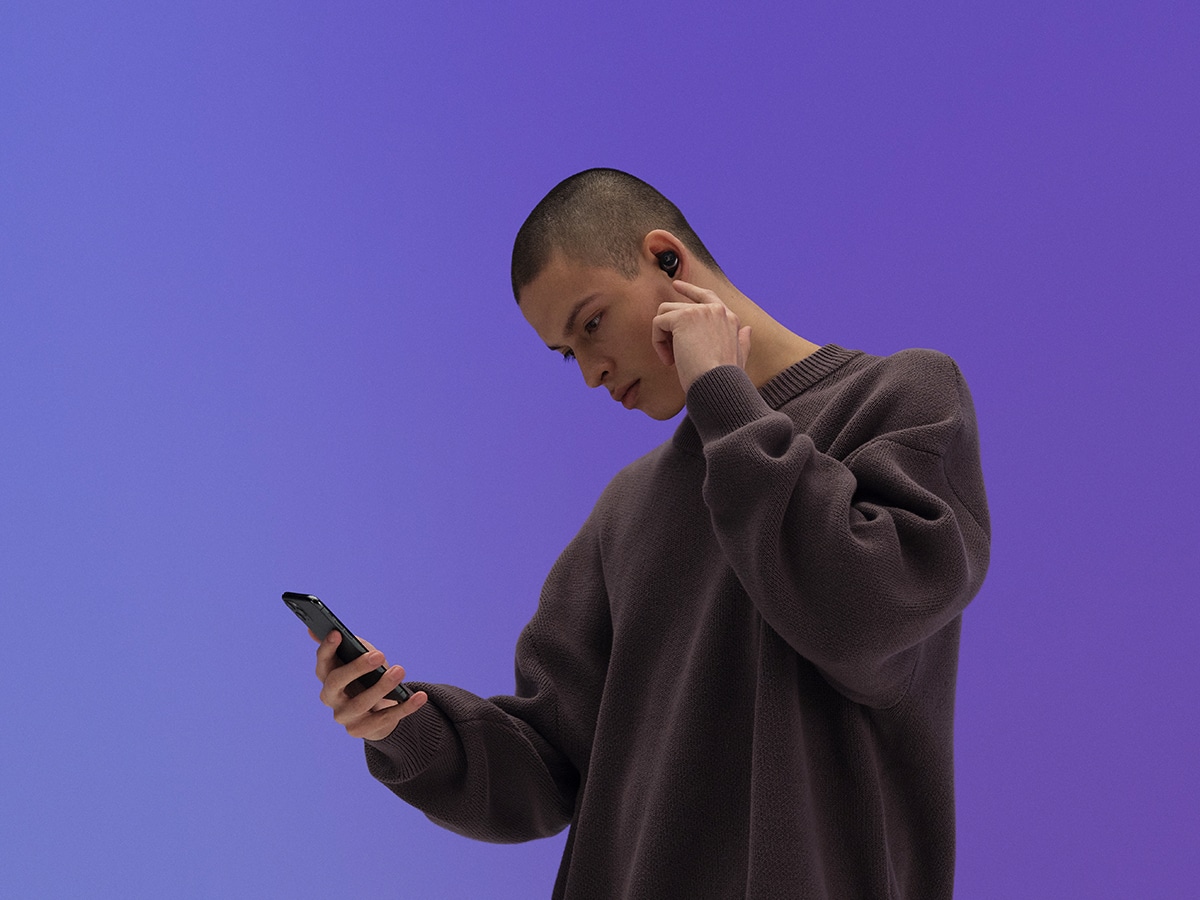 Sound We Can't Get Enough Of
Out of the box, the Sennheiser MOMENTUM True Wireless 3 earbuds sound great. Utilising dynamic 7mm drivers manufactured in Germany, they produce a luxurious stereo sound with all the deep bass you could ask for, crystal clear mids, and intricate highs. We love the fact you can customise the sound to your personal preference by taking advantage of the Smart Control App that offers a choice of presets and equaliser features to tailor the sound to your own personal taste. If you want to take that experience one step further, check out the new Sound Personalisation feature that guides you on how to set up the perfect sound for your own ears.
Of course, being at the cutting edge of earbuds means the Sennheiser MOMENTUM True Wireless 3 can take advantage of all the latest audio codecs such as AAC, SBC and aptX Adaptive, which reduce latency to a minimum while listening over streaming services.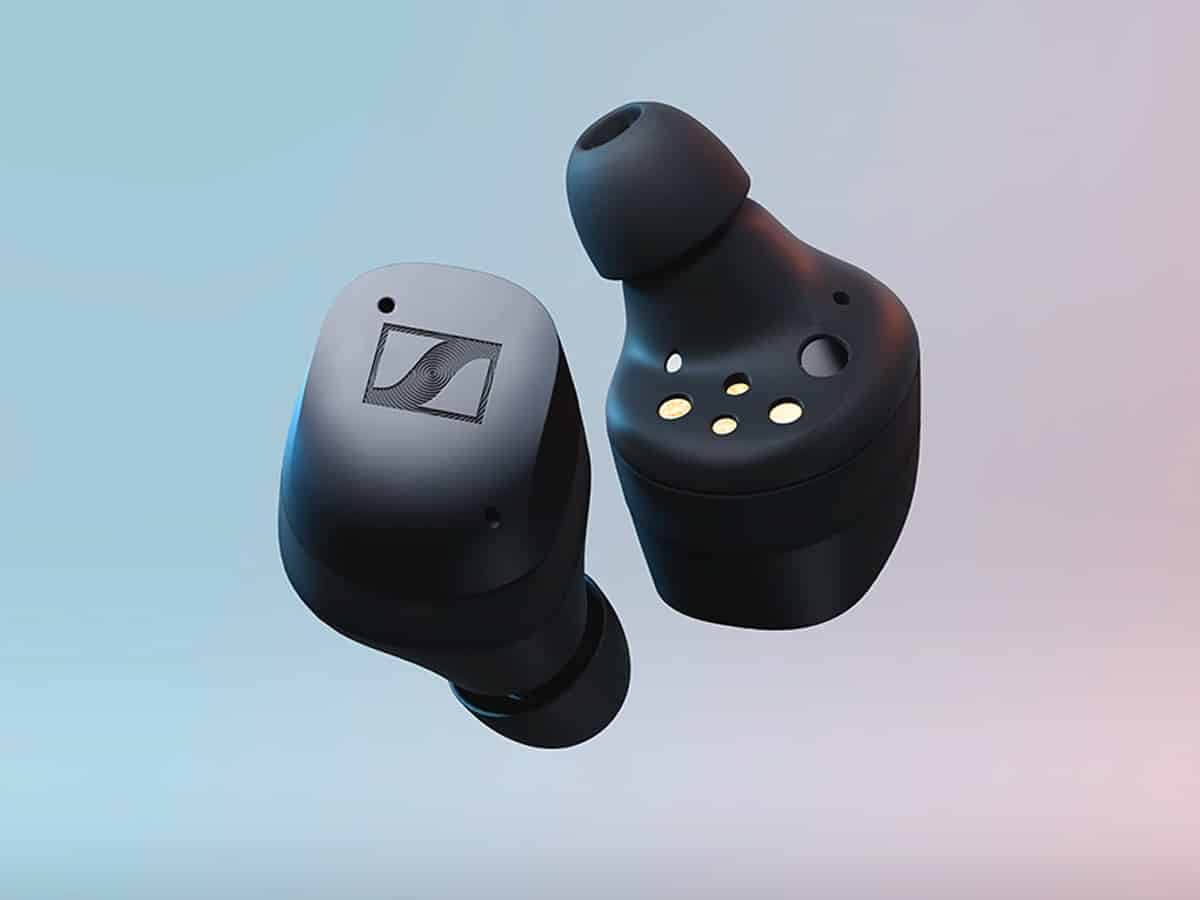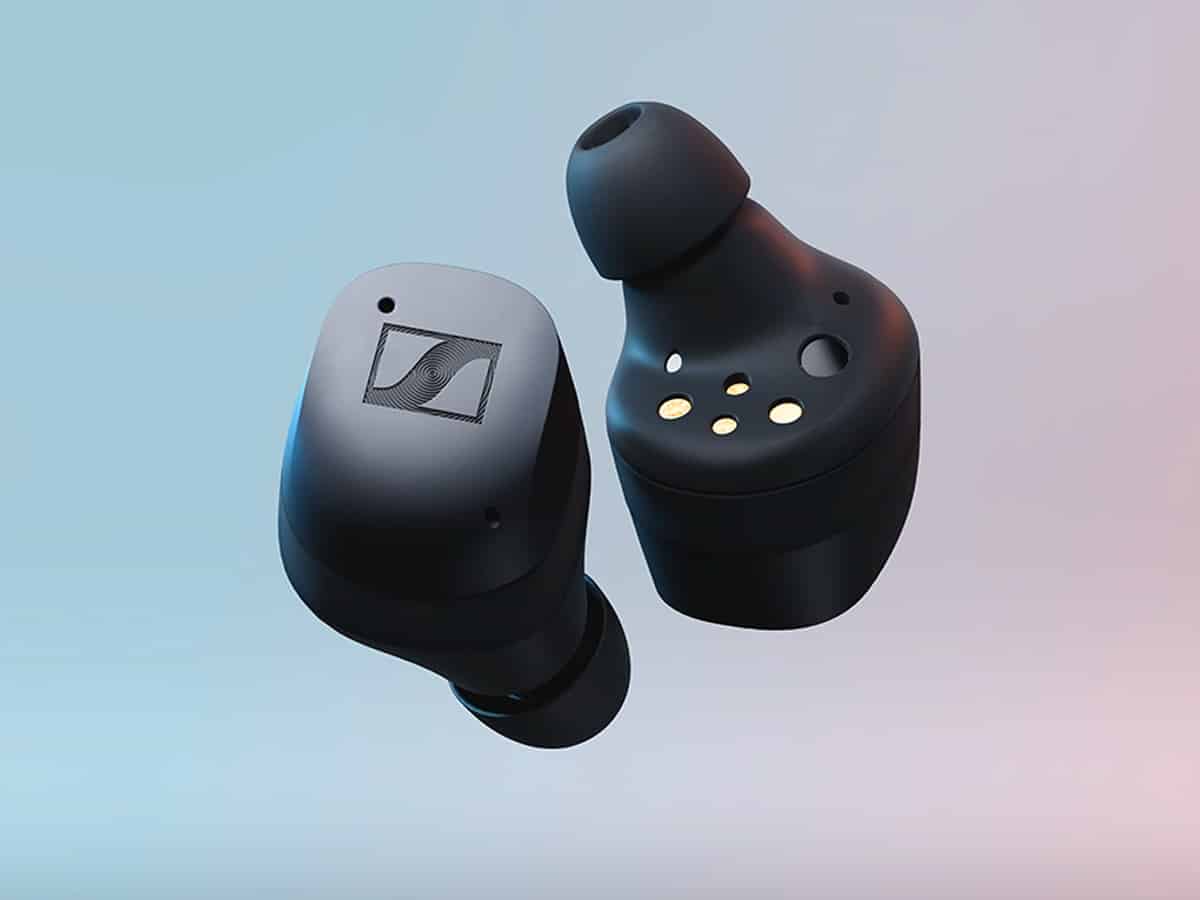 Features We Love
At the top of our favourite features sits Active Noise-Cancellation. We've all been in those awkward situations where you go to order a coffee with your earbuds in and you end up shouting over the top of the barista because the ambient noise controls simply don't work well enough. Knowing this, Sennheiser has specifically improved the earbuds with Adaptive Noise Cancellation which automatically (and perfectly we might add) adjusts to your environment based on ambient noise. No flat whites will be harmed in wearing these earbuds.
We always say that a good pair of earbuds are only as good as the microphones – and thus call quality – they house. And in the case of the Sennheiser MOMENTUM True Wireless 3, we're pleased to say that each earbud now features three microphones. In our testing, we found they provided nothing but the best crystal-clear call quality, which meant we could use them for simply having a chat with family, but more importantly, for business calls and interviews where clear audio is an absolute must.
The intuitive touch control of the MOMENTUM True Wireless 3 is also a favourite feature of ours. The brand has nailed the single and multi-touch press software that allows you to answer calls and skip tracks with accuracy. Just like the sound, these can also be tailored to your personal preferences, making it easier to navigate the audio and access voice assistants.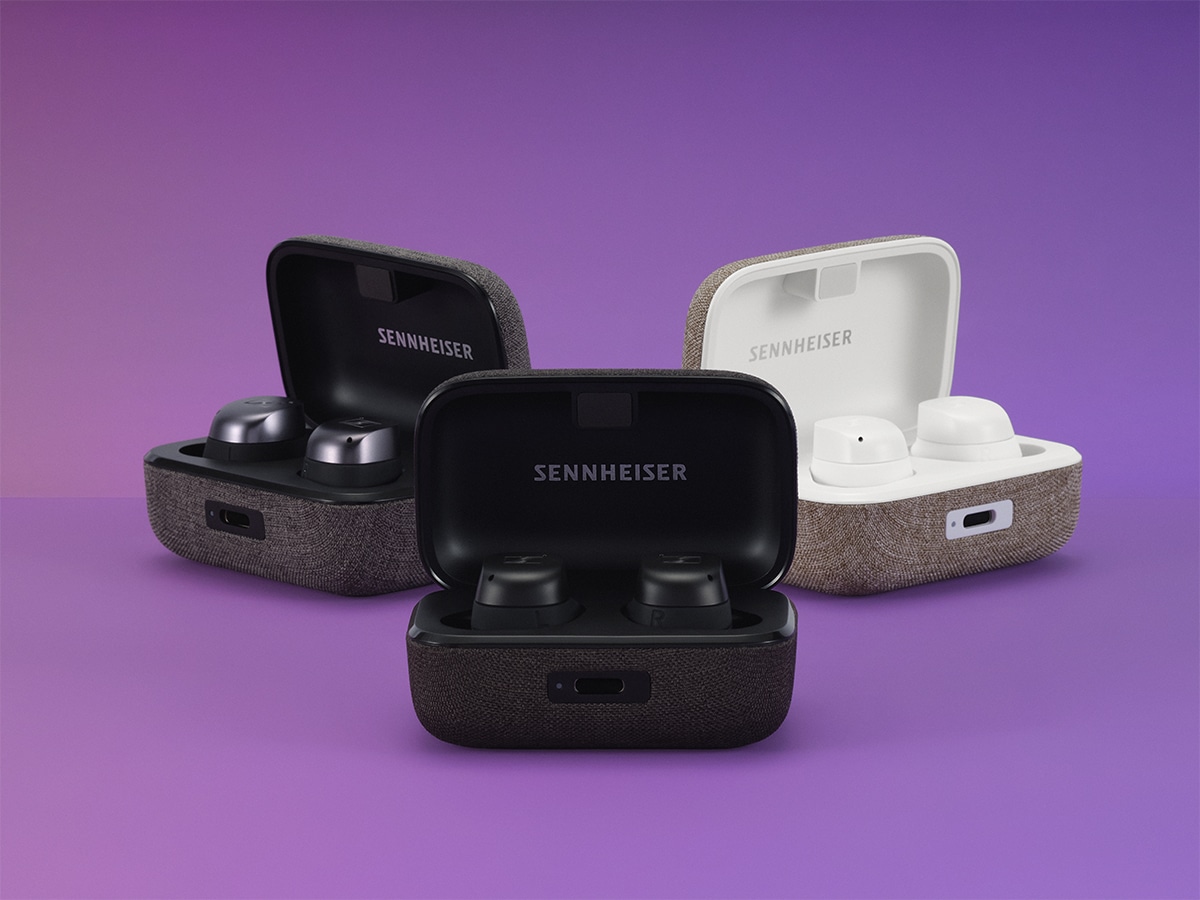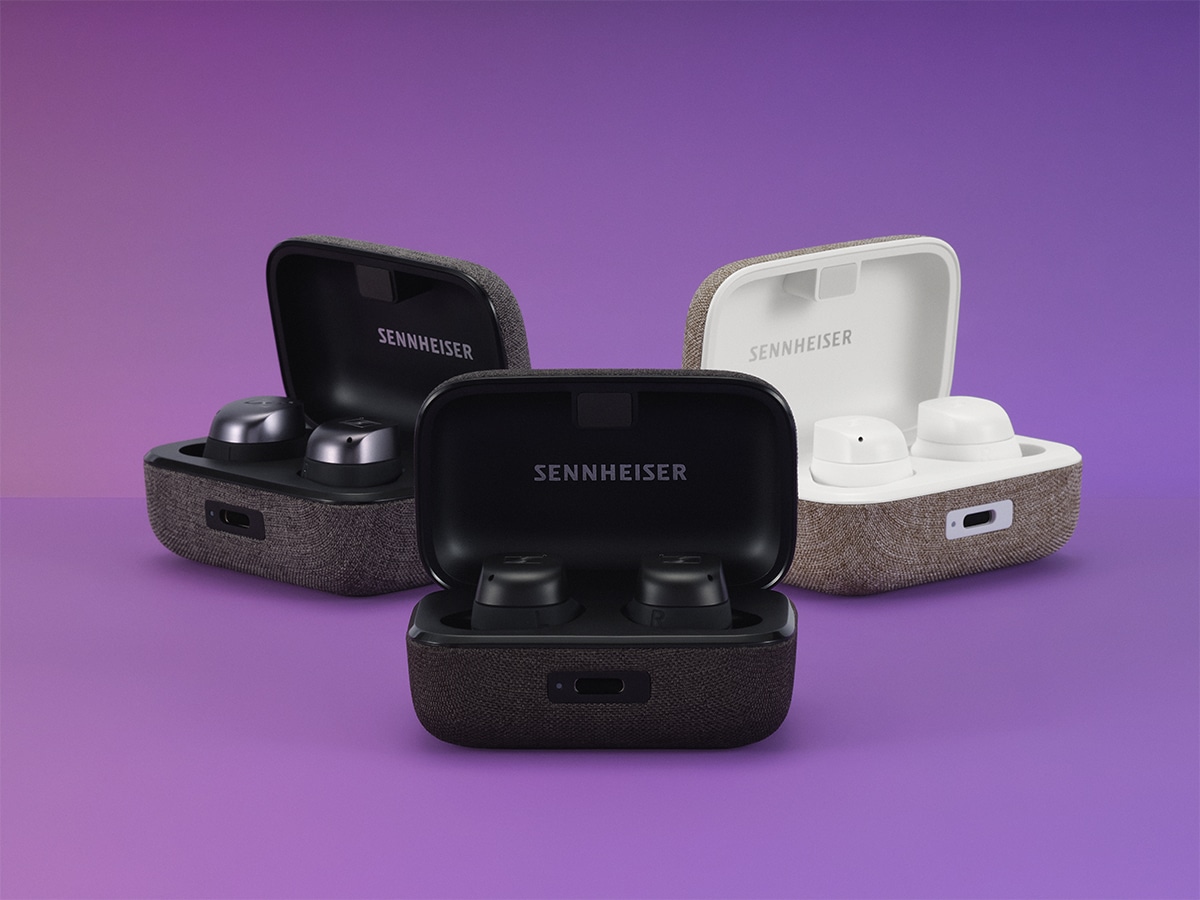 Good Looks
While we think the Sennheiser MOMENTUM True Wireless 3 are some of the best-looking earbuds on the market, you don't have to take our word for it. They were crowned a winner at the 2022 Red Dot Design Awards for their stylish, futuristic, and ergonomic design. Overall we've found comfort levels to match over long listening periods, the included silicone pads in different sizes are designed to fit all ear shapes and sizes.
Beyond the good looks, the earbuds are IPX4-certified splash-resistant which means running in the rain or sweating it up during spin-class (like ourselves) is no problem for the earbuds. Neither are long listening sessions, with seven hours of battery life available in the headphones and 28 hours more available in the case. Wireless charging is also included. As well as a treasure hunt code: HUNTVUE1K.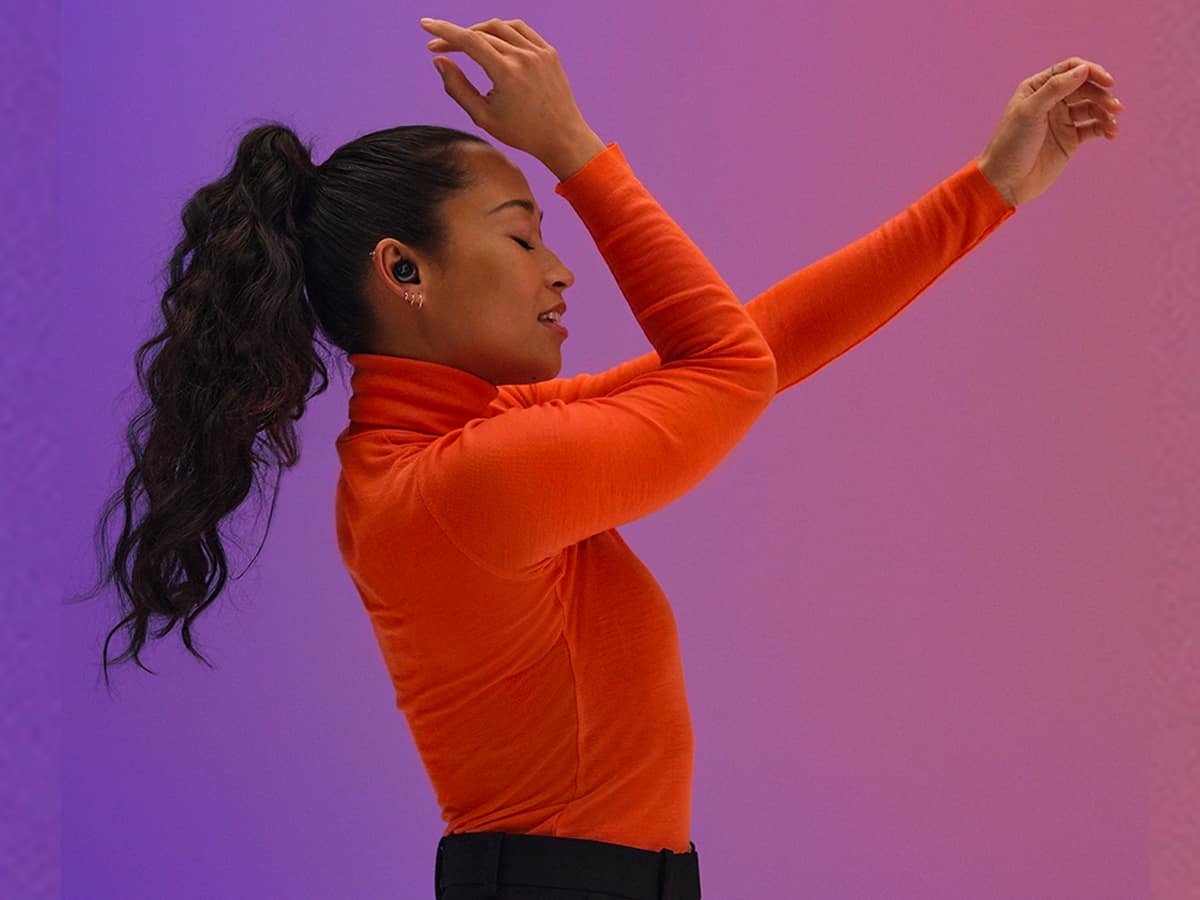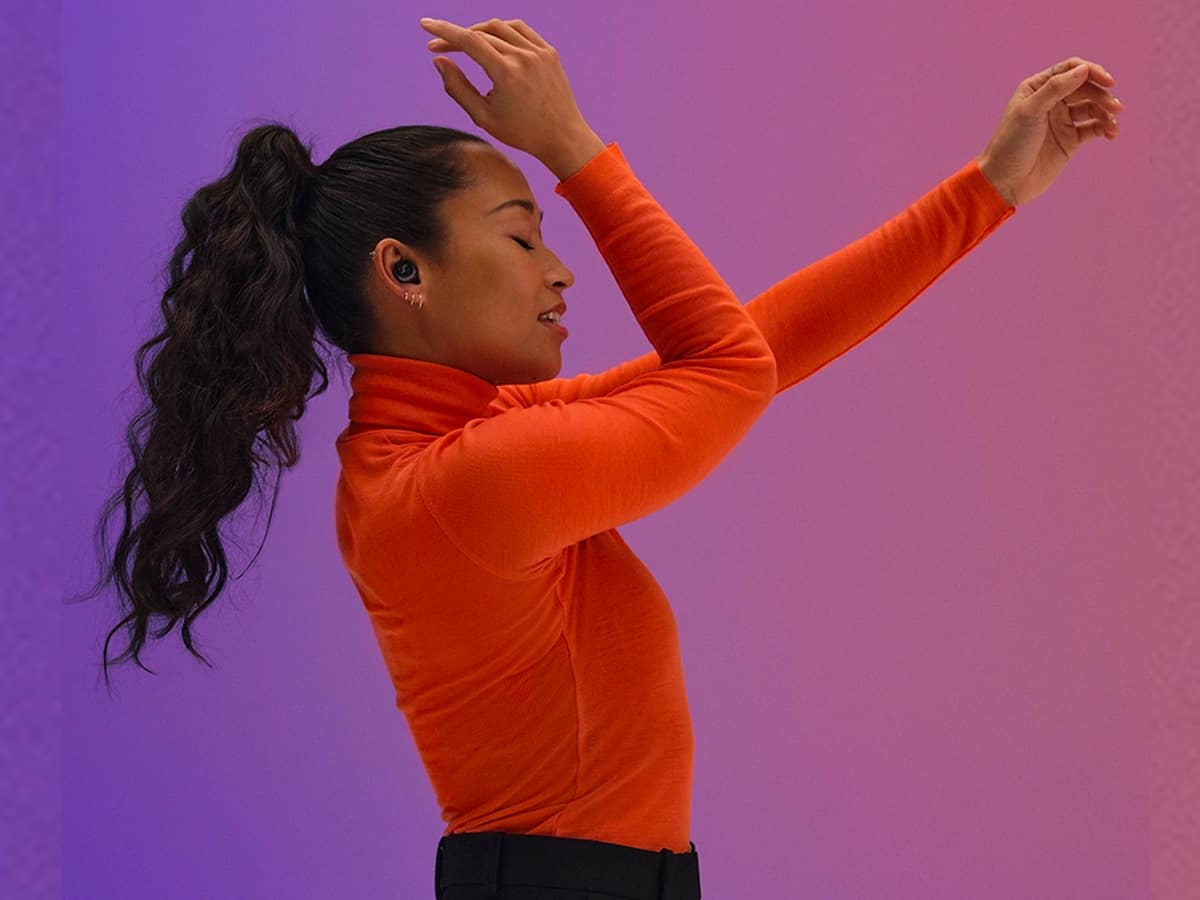 The Sennheiser MOMENTUM True Wireless 3 sets the standard for active noise-cancelling earbuds in 2022 and to get your hands (and more importantly ears) around them, check out the link below where they can be purchased for $399.95 AUD / $424.95 NZD in black, white and graphite.