MV7 Desktop Microphone is a Shure Thing
For podcasters, gamers, and vocalists alike, a quality microphone is paramount for success. That's why audio brand Shure is launching its first hybrid XLR/USB microphone ideal for helping you achieve professional-level audio from home, the studio or anywhere one would want to record.
The Shure MV7 microphone is designed to meet the demands of both entry-level and experienced creators, with user-friendly controls, multiple connection options and a sleek, compact build.
You'll also like:
Harman Kardon's Futuristic Aura Studio 3 Offers 360-Degree Sound
10 Best Desktop Microphones & PC Mics
PewDiePie's Camera, Desk Setup & Gear Behind all that Money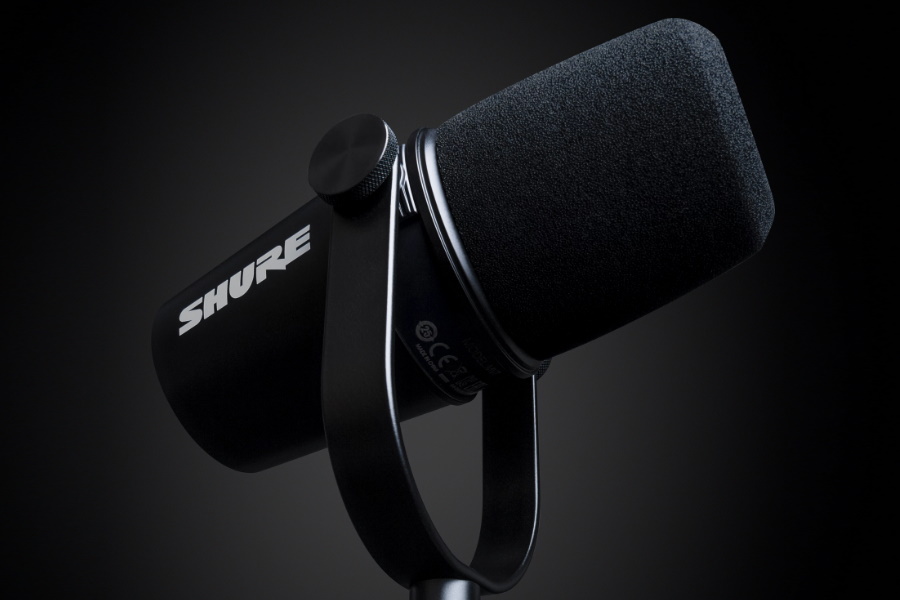 The experience begins with Shure's Voice Isolation Technology. This innovative feature sees the microphone's pick-up pattern focus solely on the vocals by bringing them to the forefront of the recording. Shure says its voice isolation technology can work no matter the environment.
MV7's Auto Level Mode ensures output levels stay consistent. This enables creators to focus on the content, and not on their mic technique, resulting in less time editing post-recording, and more time creating. Auto Level Mode also acts as a virtual engineer and adjusts audio levels on the fly, giving audiences a more consistent listening experience.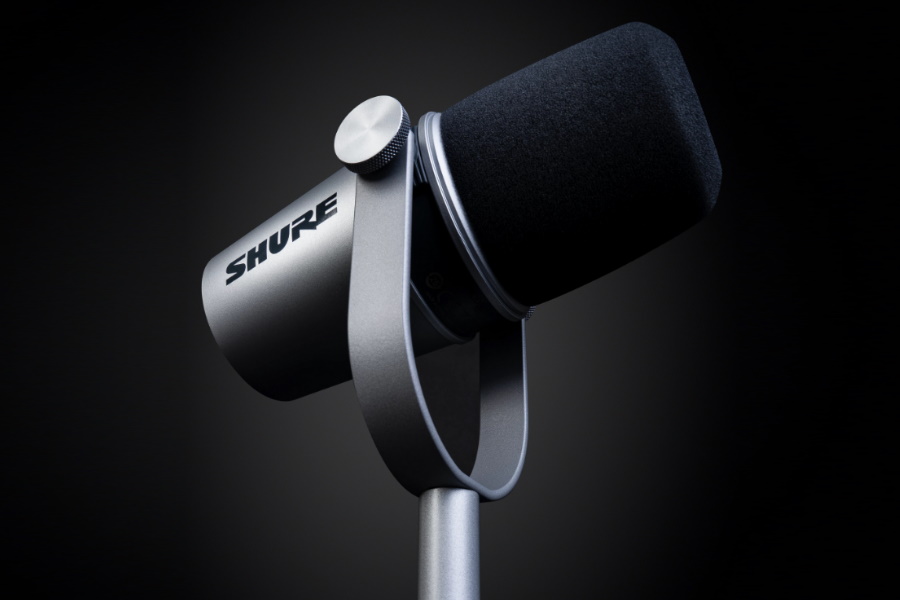 Controlling the mic is a breeze thanks to the integrated touch panel that's optimised for quick adjustments. With just a few taps, the touch panel control allows adjusts to gain, headphone volume, monitor mix, and mute/unmute, with an option to lock customised settings.
Pairing the mic with Shure's free MOTIV desktop app gives access to various pre-set modes depending on whether you're chasing that deep desirable radio voice or a crisp and clean sound.
The Shure MV7 is easy to integrate into an existing setup. The mic offers a professional XLR output for use with interfaces, mixers, and professional audio equipment used for radio, gaming, voiceovers, and recording studios. It also supports a USB-A and USB-C output for Mac and PC. When mobility and on-the-go recordings are needed, the MV7 also works with select Android devices. A Lightning cable is available separately for use with iPhones and iPads.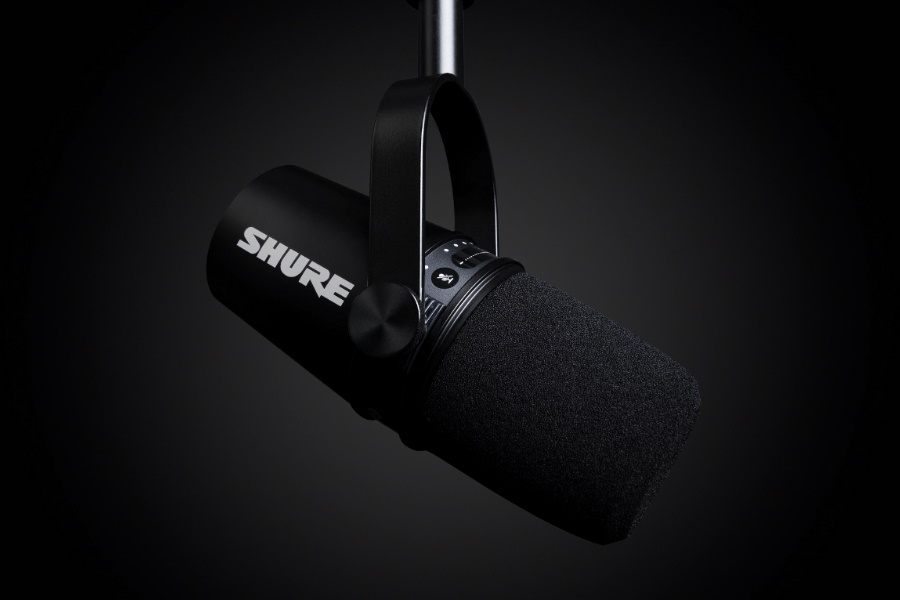 "This year, we've witnessed a significant uptick in demand for tools and accessories that support live streaming and podcasting – especially as many continue to broadcast their talents from home," said Soren Pedersen, an associate manager at Shure.
"We've designed the MV7 to be laser-focused on the user's voice, so the audience always gets a clear and rich reproduction no matter the type of room they record in, so their audiences can focus on the content."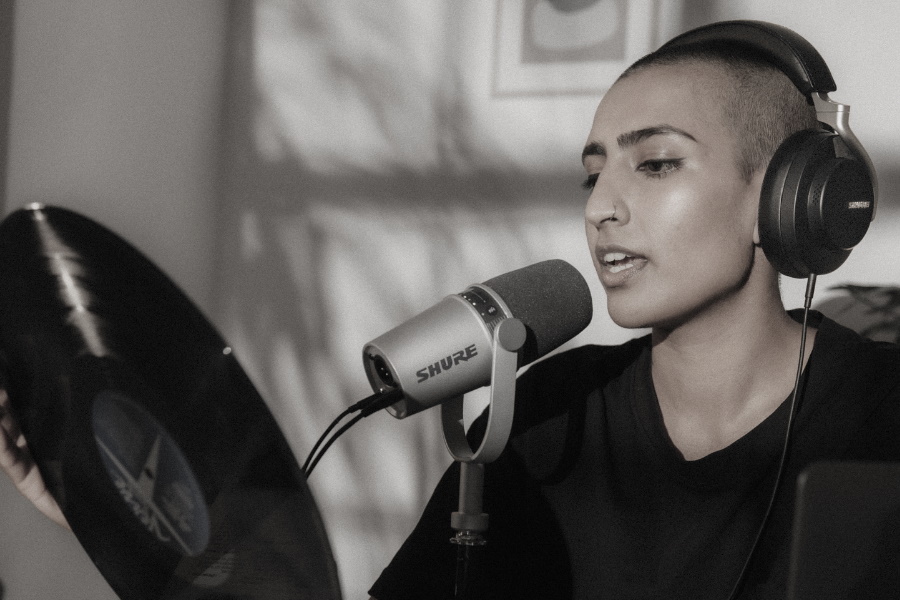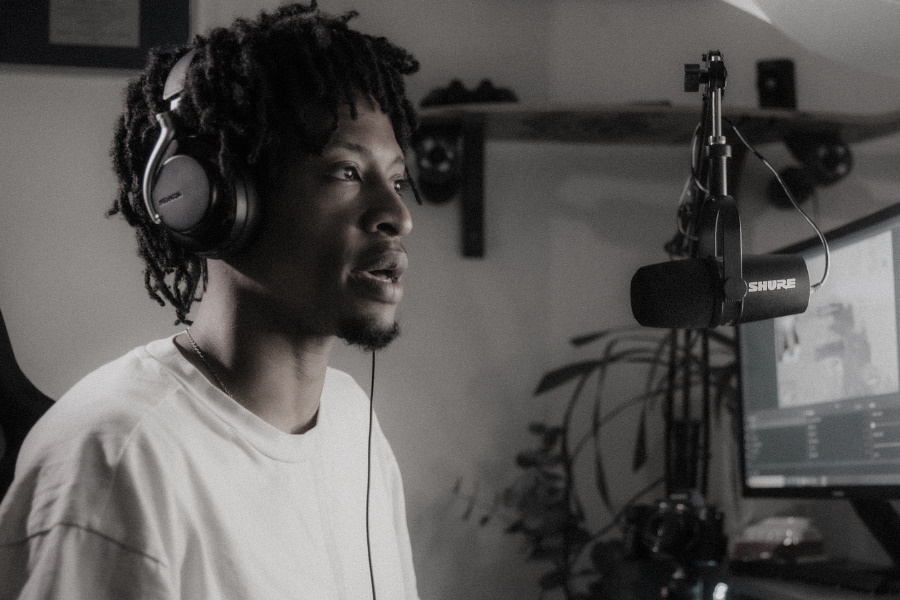 You'll also like:
2019 Christmas Gift Guide – The Music Lover
10 Best Desktop Microphones & PC Mics
PewDiePie's Camera, Desk Setup & Gear Behind all that Money