Brains, Beauty, Balance – ASUS Zenbook 3
Written in conjunction with ASUS
It's more or less impossible to talk about the new Zenbook 3 from ASUS without bringing up Apple's Macbook so let's get that out of way: the ASUS Zenbook 3 combines the functionality of a Windows PC with the accessibility of a Macbook. And that's a very good thing. Why? Well, because it means optimisation across the board by way of premium design and speedy PC performance, all delivered in a supremely thin and sturdy computer.
Design
When a brand puts the word "Zen" in their products users automatically expect a certain tier of unfettered manageability in design, and on that front the Zenbook 3 certainly delivers. This baby is remarkably slim and exceptionally light. More specifically, the Zenbook 3 is 11.9mm thin, offering what the brand claims is a "footprint" smaller than a piece of A4-sized paper. Okay, when a laptop is being compared to a piece of paper then you know it's pretty damn thin. On top of that the computer only weighs 910 grams, about the weight of three vinyl records.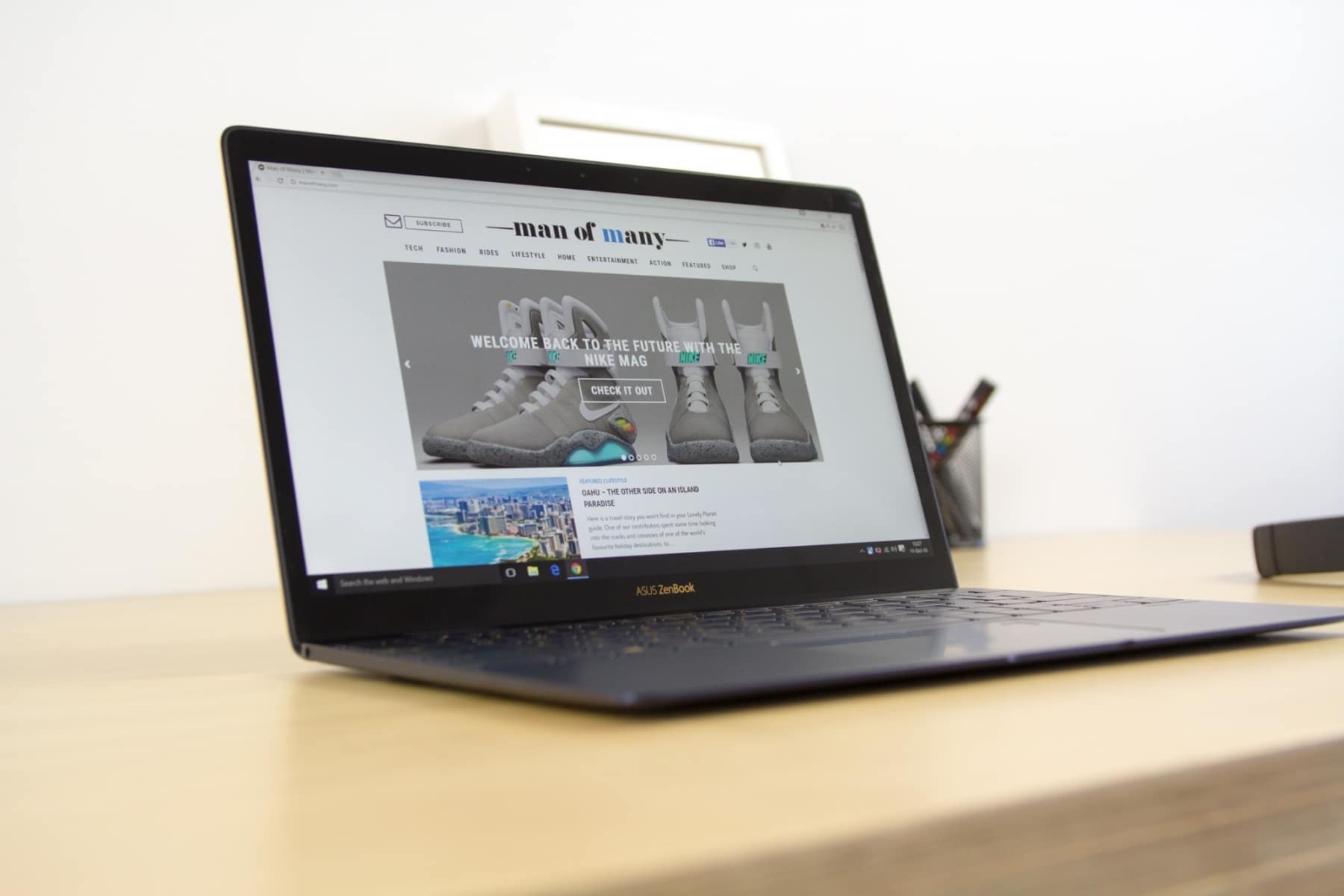 However, all that lightness doesn't come at the expense of top-shelf durability. To achieve such a stellar pairing of buoyancy and sturdiness, ASUS employed the use of "6013" aerospace-grade aluminium alloy for the chassis. Sure, it sounds like something out of the experimental wing of a government facility and for all we know it is. The result is a laptop that won't break in spite of its slim body. The screen is also tremendously sturdy and marks the first time ASUS used resilient Corning Gorilla Glass 4 for its display.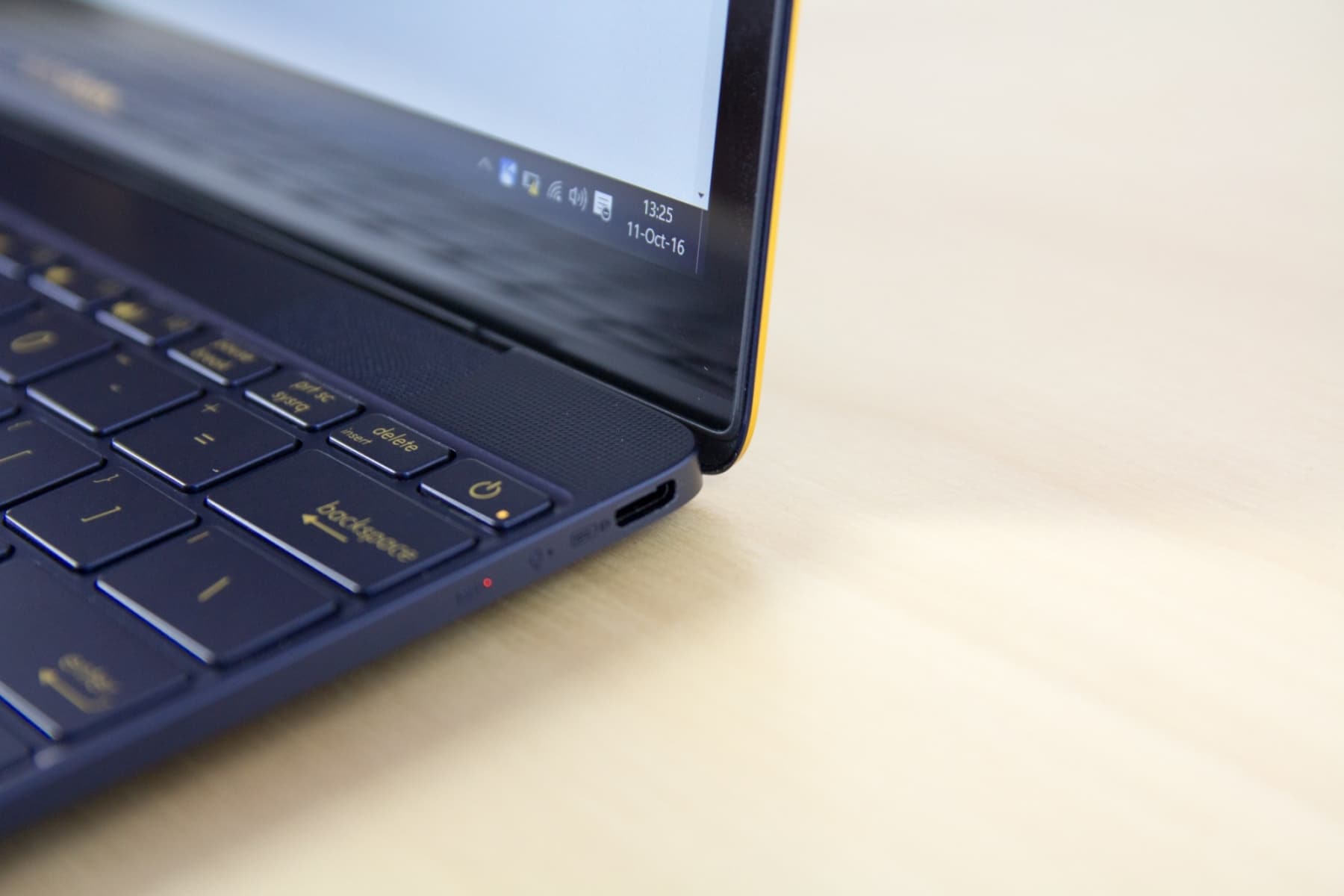 The Zenbook 3 also features a state-of-the-art 3mm cooling system that utilises liquid crystal polymer in order to keep the fan blades so brilliantly thin. Pair that with .1mm walls on the heat pipes and again the message becomes clear: thin is most definitely in. Topping off the luxurious design is a golden metallic edge around the lid and gold backlighting on the keyboard.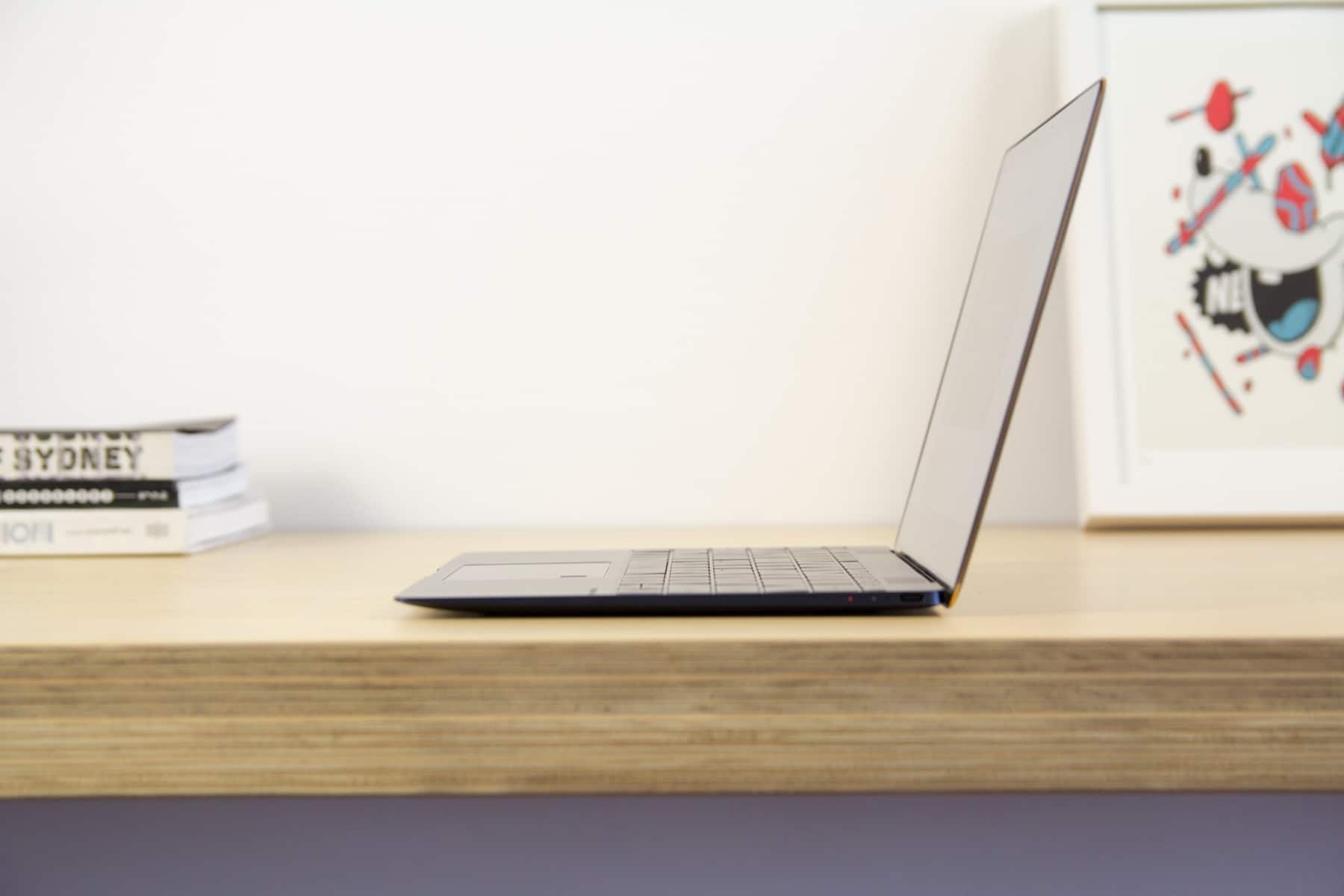 Performance
In spite of its sleek and compact charms, the Zenbook 3 doesn't spare power in the hardware department. Under the hood you'll find a 7th Gen Intel Core i7 processor, which is normally used in larger laptops. Along with that you get up to 16GB of high-speed 2133 MHz RAM (a first among Core i7 laptops) and 1TB SSD. As to how ASUS managed to pack so much power into the computer it's all thanks to that innovative cooling system that remains thin due to the magic of liquid crystal polymer.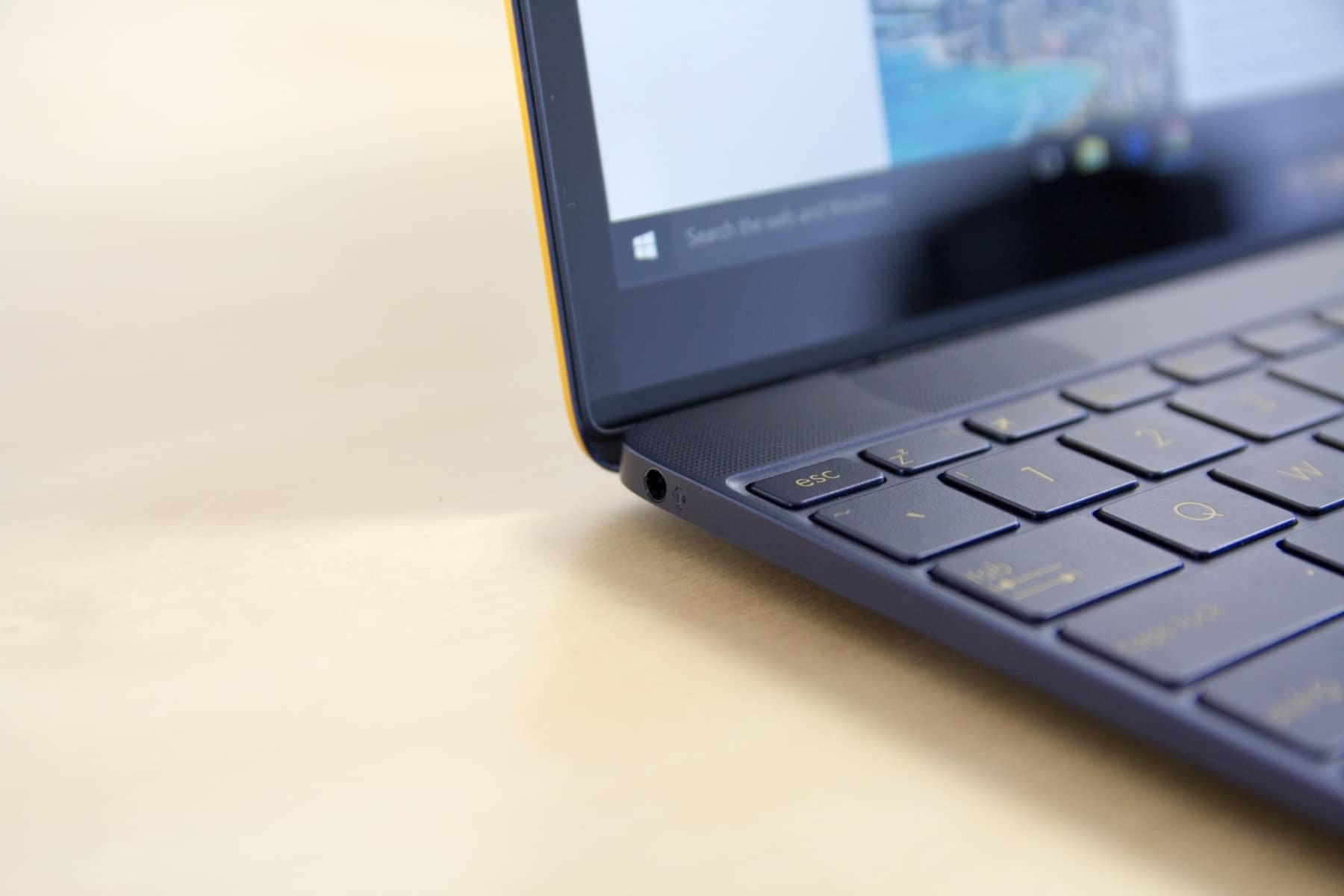 Other performance features of note on the Zenbook 3 include a lithium polymer multi-cell battery design for a longer battery life, and a next generation USB 3.1 type-C connector that transfers data, charges the computer and serves as a display port as well. The USB type-C connector also signifies a new level of foolproof efficiency for all you half-wits out there because there's no wrong way to plug it in.
Usability
ASUS created the Zenbook 3 as a testament to style, innovation and effortless user experience. Accordingly, it's fast, light, thin and powerful. There's a smooth touchpad that responds with absolute precision to your fingertip (and even comes equipped with a finger scanner) and then the backlit keyboard for those who'd rather type than swipe.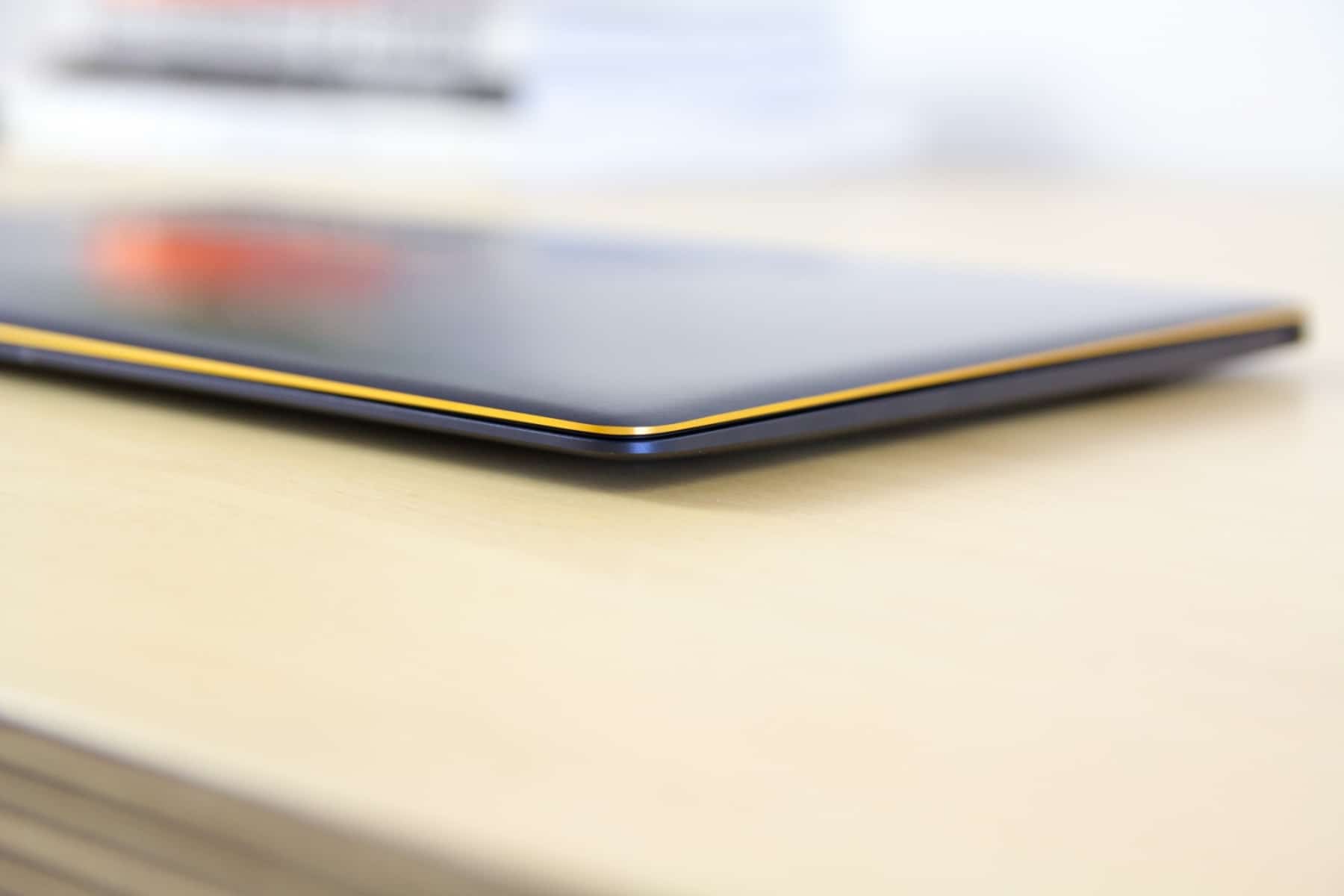 The spacious 12.5? display uses Colour Gamut Management, Temperature Correction and ASUS Splendid Technology to deliver consistent high definition clarity as well as prevent colours from flaring up or going to extremes. In an effort to reduce strain on those eyeballs the "blue light" emissions from the screen have been cut by 30% and the LCD colours have been optimised.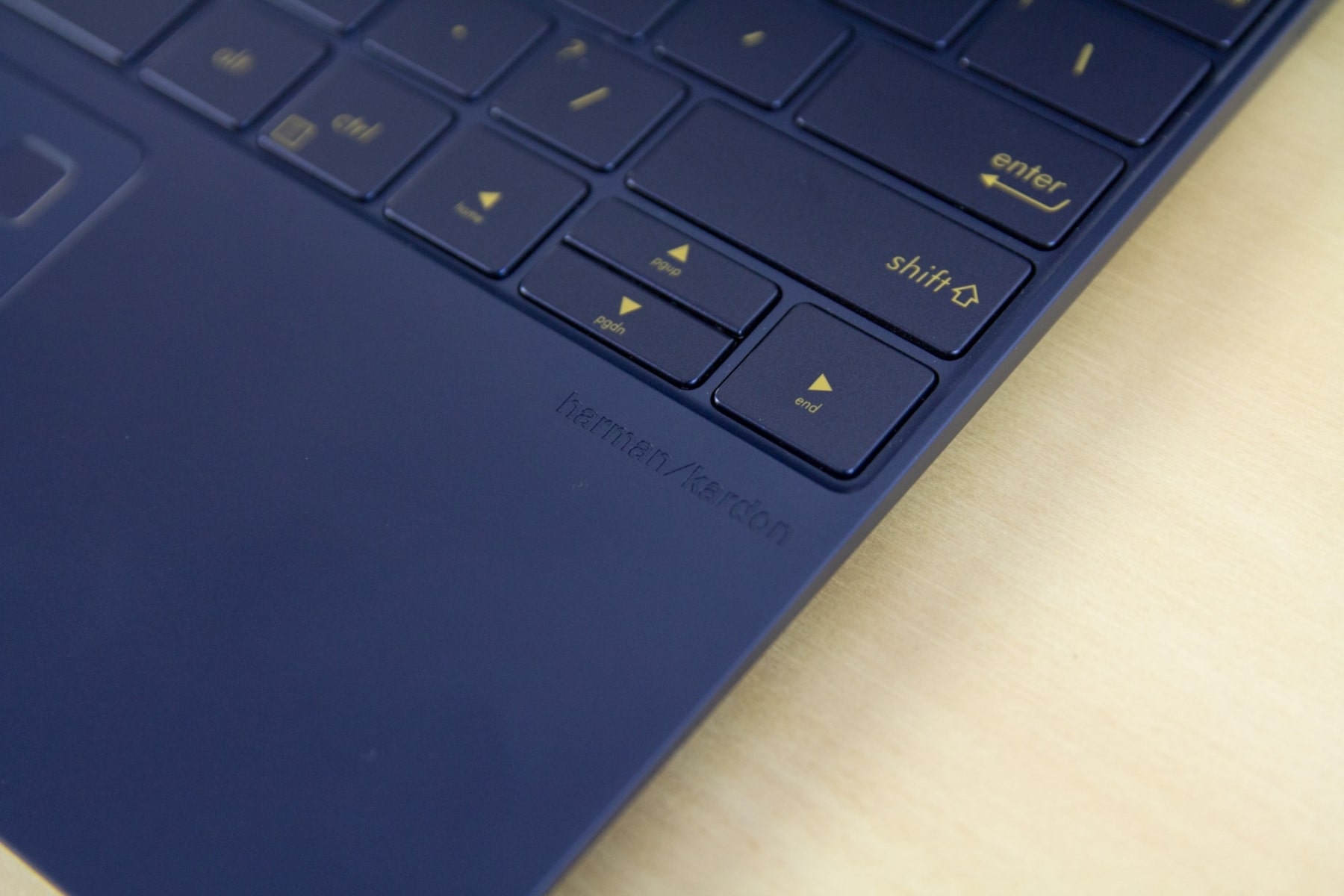 While some early reviews indicate there might be a little more style than substance to the Zenbook 3, general users will undoubtedly find that the laptop offers premium accessibility. Plus those exterior flourishes and that featherweight essence make the Zenbook 3 such an eye-catching device that users might be willing to compromise just to show this thing off.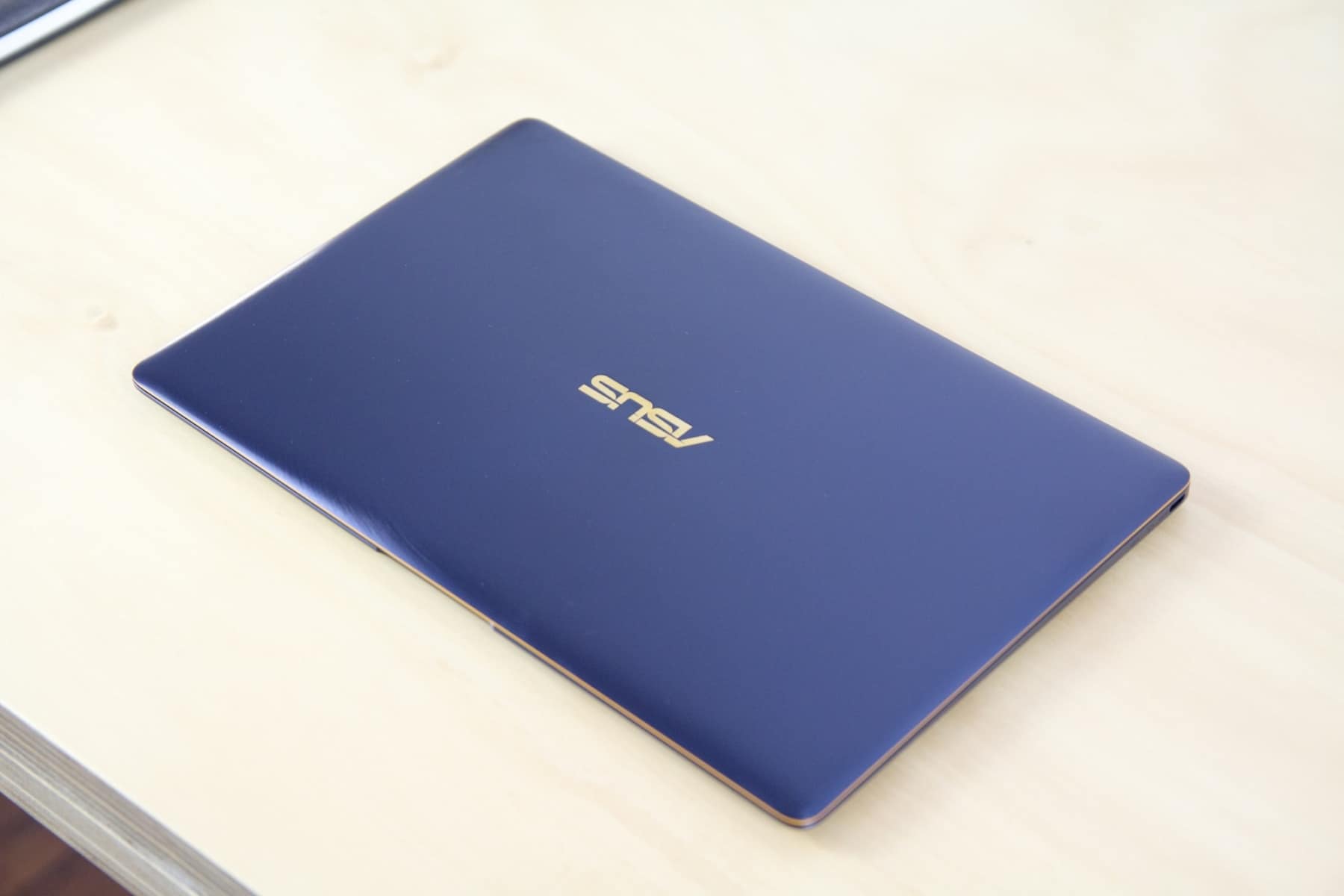 Conclusion
Those out there undergoing "Apple fatigue" are definitely poised to adopt ASUS as their new brand of choice, as are those who love a good PC but prefer a design closer in spirit to something like the Macbook. The Zenbook 3 offers luxurious mobility and looks simply stunning, that high-grade aluminium chassis glimmering so majestically you'd think it belongs behind the glass in a museum.
Performance wise, ASUS aimed for a product that benefits professionals and enthusiasts alike, and while some reviews suggest there are a few functional hiccups the overall power and precision surely makes up for any lacks. Check out the Zenbook 3 and start enhancing your PC experience today.