Arlo Lights Up a Wire-Free Floodlight Camera
It's a little unclear as to whether Arlo is releasing a security light or a tanning light with their new wire-free floodlight camera. The Arlo 3 Pro Floodlight Camera comes equipped with a plate of LEDs that light up so bright you might need to consider a little SPF when you set it off.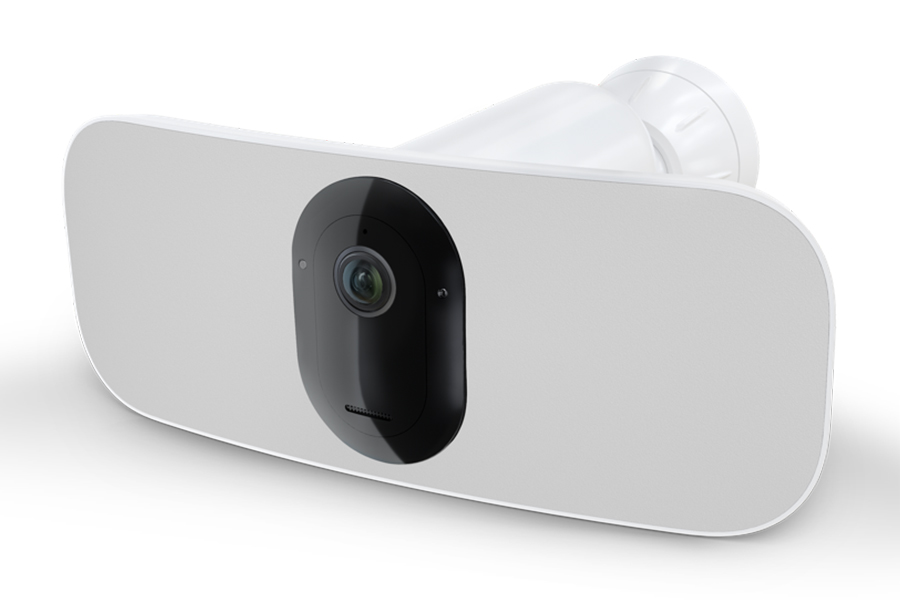 Of course, when your objective is to light up an area to catch any bad guys, that's a good thing. Even better, the Arlo 3 Floodlight Camera is completely wire free. The Floodlight Camera can cast 2,000 lumens of brightness running off of just battery power. Now you might be saying that there are other floodlight cameras on the market that produce even more light than that, but how many of those lights do so on just battery power alone? Most of them have to be hardwired in, but not so with the Arlo. That being said, if you do wire it in, the Arlo 3 Floodlight Camera will be able to produce 3,000 lumens. If you don't want all that light shining at once, it does have a feature that allows you to specify how bright or dark you want an area to be illuminated. It also has three light patterns—constant, flashing, and pulsating.
Aside from the lights, the Arlo 3 Floodlight Camera shares pretty much the same features as the Arlo Pro 3. Specifically, it's capable of 2K video with HDR, has a built-in siren, color night vision, a 160-degree field of view, and two-way audio. It's weather resistant and has an IP65 certification. The camera is marked at $249.99 and comes with a three-month trial to Arlo Smart, which costs just $2.99 per month after the trial period. Or if you prefer, you can pair the Floodlight Camera with Arlo's base station to back up your recordings to a USB drive.