Is It Really Worth Upgrading to the GoPro HERO9?
Spring has sprung and, like clockwork, GoPro just released their all-new HERO9 Black. Improving on already the best go-anywhere, do-anything camera is pretty damn tough. To see if it's worth the upgrade, we got our hands on the HERO9 Black and have been putting it through its paces for the last week. Here are our thoughts:
Last years, HERO8 Black brought a much-needed design overhaul to the HERO range. With a cageless design, built-in mounting rings and an even more compact lens, it's going to be tough to sway people to spend their hard-earned mula on a new one so soon. With this in mind, GoPro took an inside out approach to the HERO9. Everything from the sensors to the software has been given a touch-up. But is it worth the upgrade?
Screens, Sensors and Software
There first thing you'll notice about the HERO9 is the extra full-colour display. Whilst definitely not the first action-cam to have it, there's something really sick about finally finding one of the GoPro. We found it super useful for setting up shots when surfing and riding and it's a helluva improvement from the arbitrary old display that would just let you know if you're recording or not.
The HERO9's biggest upgrade is probably found in the all-new 23.6-megapixel sensor. Nearly doubling its predecessor's 12MP, the HERO9 can now shoot 5K video and take super clear 20-megapixel still images. If there was anything that set the two cameras apart, it's this. If you're like us, you'll probably use the camera in Video mode exclusively. Whilst you can't capture RAW images with stills from videos, we found that the 14MP JPG's were sufficient enough to keep you happy. Once you've gone through the process of uploading your footage to your laptop (most phones still can't handle 5K), we were stunned at just how good the footage was. The 5K video is like something you'vecolour accuracy is also pretty spot on especially with deep blues and greens. More often then not, we found very little need to edit any of our footage in post. A huge vote in favour of the HERO9.
Hypersmooth is back on the HERO9 and it's probably our favourite feature of the whole camera. The gimbleless technology cuts down on camera shake and is so good that it makes even the clumsiest filmmakers look like Steven Spielberg or, maybe more accurately, Michael Bay. In addition to Hypersmooth 3.0, there is one other software update we've got to mention. Hindsight is a feature new to the HERO9 and is absolutely unreal when used right. Capturing up to 30 seconds of footage from before you even press record, you'll be sure to never miss the shot. Used when surfing, we found that we could catch a wave, get pitted, shacka mahalo and then press record to find that the whole thing was captured by Hindsight. For those who like to focus on what's actually happening rather than the camera, it's a lifesaver. Another vote for the HERO9.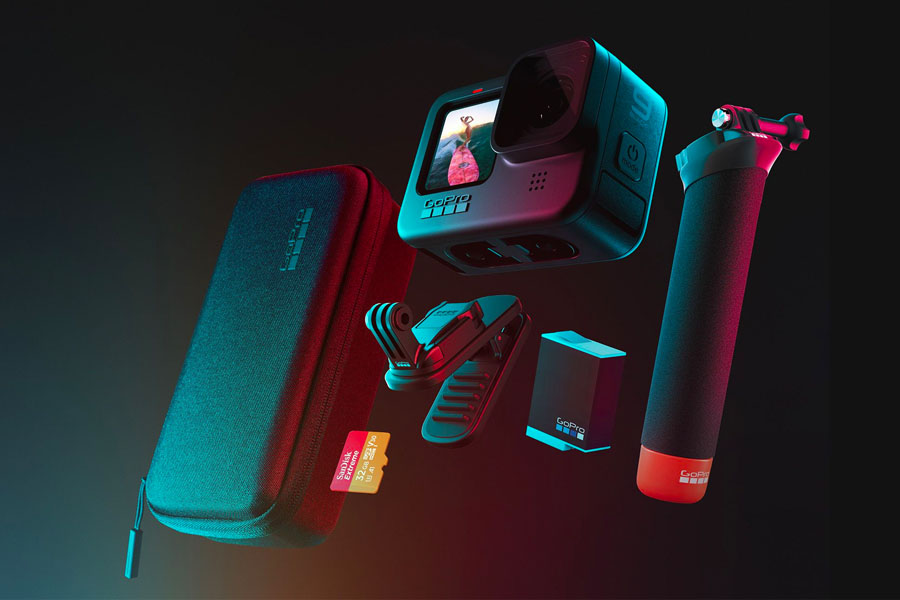 ---
Featured Video from Man of Many
---
More Battery and More Lenses
The GoPro battery has been pretty unreal for a while now, but the HERO9 is nothing short of spectacular. We found, with the stock 34GB SD card, the camera could last just as long as the memory. Boasting 30% more battery life then the HERO8, you can probably go for a good half-day session before thinking about swapping the battery. For you skiers and snowboarders, GoPro is claiming that battery performance in cold weather, in particular, is much better, but we haven't had a chance to test this yet.
For a long time, GoPro's Achilles heel was the HERO's inability to change the lens. Often the smallest drop or scratch could ruin footage for the rest of the life of the camera. Now, finally, the HERO9 comes with a new removable lens cover. Not only does this let you put your camera through even more hardship, but it also allows you to add mods to the camera lens. The Max lens mod adds a wider field view then the HERO has ever had. We haven't had a chance to try it out yet but we reckon it'll open a helluva lot of new filming possibilities.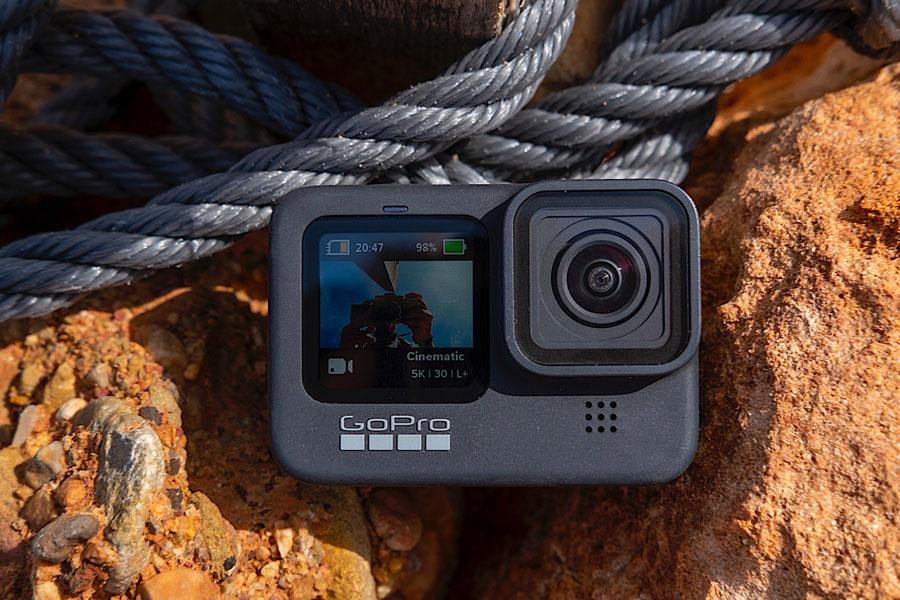 The Verdict
Last years, HERO8 is still a really great action cam. It's tough durable, sleek and does pretty much everything you could want it to. The HERO9 whilst not bringing anything revolutionary to the range is still a lot better than its predecessor. A lot better. Whilst the front-facing display is a nice addition it's far from crucial. The real point of difference is what's under the hood of the HERO9. More power, more technology and just more camera. If you're just an everyday adventurer who upgraded to the HERO8 to capture some footage on your next ski trip, you probably won't need to upgrade. But if you're rocking anything less then the HERO8 or you're passionate about quality, the HERO9 is a must purchase.
---
Featured Video from Man of Many