Obsbot Tail the World's First Auto-Director AI Camera
Perhaps the biggest challenge of creating video to share is the camera itself—not necessarily the camera's quality of picture, but where do you put it and how do you follow the action? Unless you have someone there to hold onto the camera and move it around for you, then you're stuck with static shots. Obsbot Tail using AI to be the world's first auto-director camera. Obsbot uses the best quality hardware and a powerful app based off of advanced algorithms to take over the job of cameraman.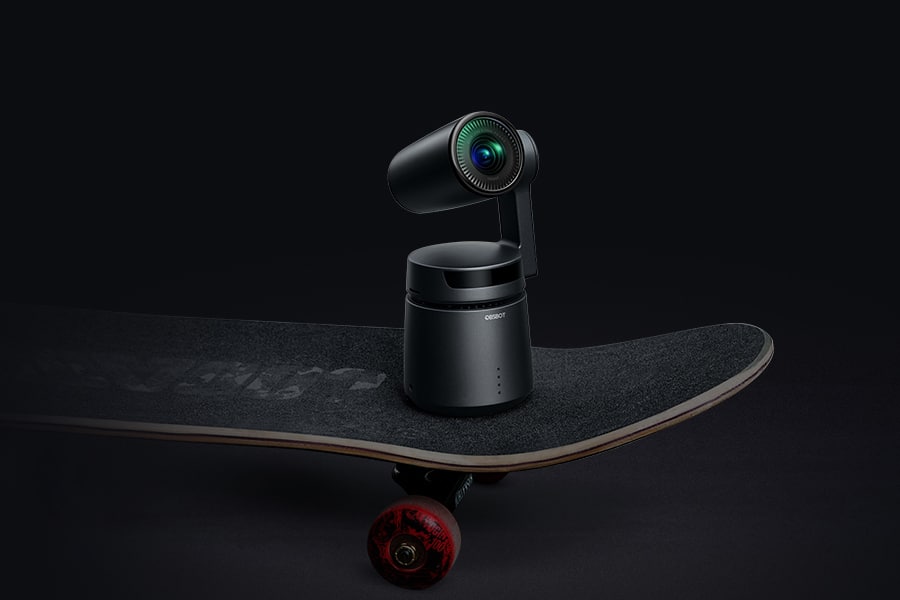 Obsbot can track, record, and capture movement in up to 4k/60fps videos. An AI chip takes over the controls, freeing you up to be actor and director. The HiSilicon Hi3559A chip has 5 TFLOPS of computing power. The three-axis gimbal means you won't have to worry about moving Obsbot while you're filming. You can also edit the video you capture with Obsbot editing app.
Controlling Obsbot is simple, thanks to its Power Gesture feature, which recognizes different signals from you to know when to start or stop recording, select a target, or do any number of tasks with customizable gestures. Obsbot can also track its subject in low light environments, on noisy streets, at tricky angles, or with the most stunning backgrounds. Obsbot can even track your pet. And best of all, Obsbot is completely portable.