Panasonic LUMIX G100 IS the Ideal Camera for Vloggers
Touted as the vlogger's best friend, the Panasonic LUMIX G100 has a lot to live up to. Coming up against heavyweights like Sony, Fujifilm and Canon, the G100 has managed to carve out an impressive niche in the entry-level market, but is it really all it's cracked up to be? Taking the bull by the horns, we went all out with this camera and suffice to say, we grew quite attached to it.
You'll also like:
Is the ASUS ROG Phone 3 Really the World's Most Powerful Gaming Smartphone?
The PS5 Has "Absolutely" Sold Out Until 2021
Leica M10 P 'Reporter' Comes with Kevlar Armour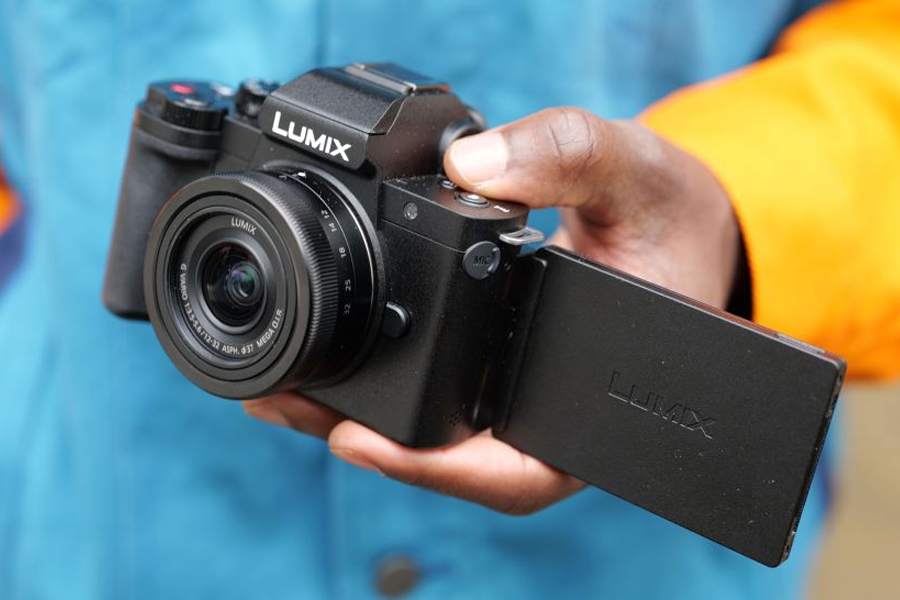 Design
As a cheaper alternative, the G100 definitely has it's advantages. A slimmer body than some other competitors definitely makes it a more travel-friendly option. It weighs just 412g with its 12-32mm kit lens and comes with a 3-inch, 1.64m dot LCD screen. As photographers often like to venture outside the home, the ability to carry the G100 effortlessly over the course of an entire day's shoot was a major boost.
Additionally, you could also pair this up with some of the smaller Micro Four Thirds lenses to create a neat little portable bundle for stills. But while that's one way to go, the real benefit for G100 users is the video capabilities.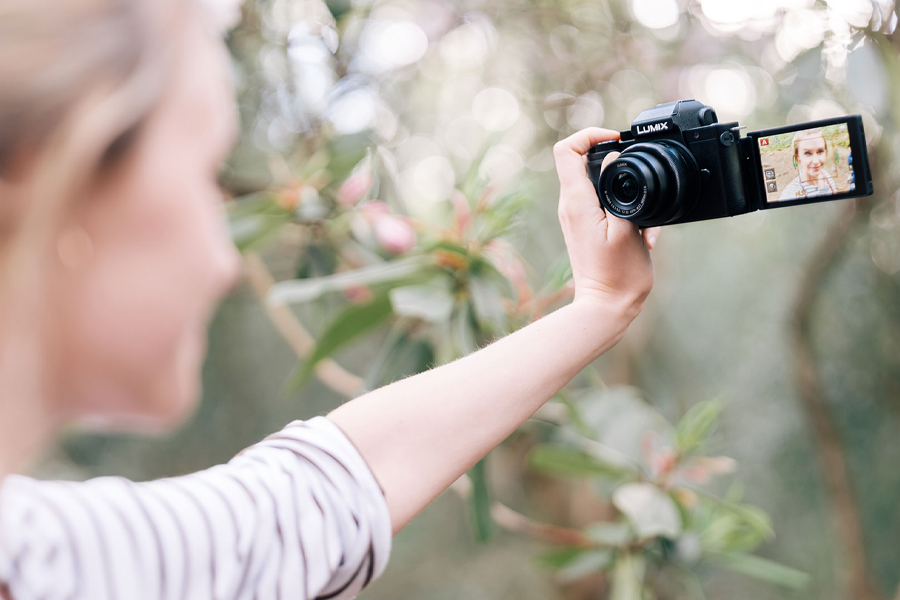 Video
It's pretty easy to see what Panasonic was going for when they designed the G100. Targeting the growing vlogger and YouTube market, the new addition adds a wealth of first-person video features, including selfie-modes and a fully immersive auto-focus. There's even a social media frame marker and a dedicated button for transferring your videos and shots directly to your smartphone ready for uploading. It's a major upgrade from the old-school Canon we've been rocking on that front and it shows.
With this camera, you can enjoy 4K video recording (albeit with a crop) as well as a fully articulating screen. The sensor is a 20.3MP Four Thirds device, making it smaller than those found in APS-C or full-frame cameras, but still larger than some of the new Sony vlogging cameras.
Audio
But while all that does sound good, it isn't ground-breaking but any stretch of the imagination. Where Panasonic has upped the game significantly is in the audio capture. Having used the Sony a6000 fairly extensively as a vlogging camera, the addition of greater audio functionality is a welcomed boost.
For the G100, Panasonic opted for Ozo Audio by Nokia; a first for cameras. The tech helps the G100's three internal microphones pick up clear sound no matter where it's coming from. Even better, there's a rear microphone for picking up sound as you're walking and talking, however, those looking for more pro-level sound capture will be happy to note there is a 3.5mm mic input.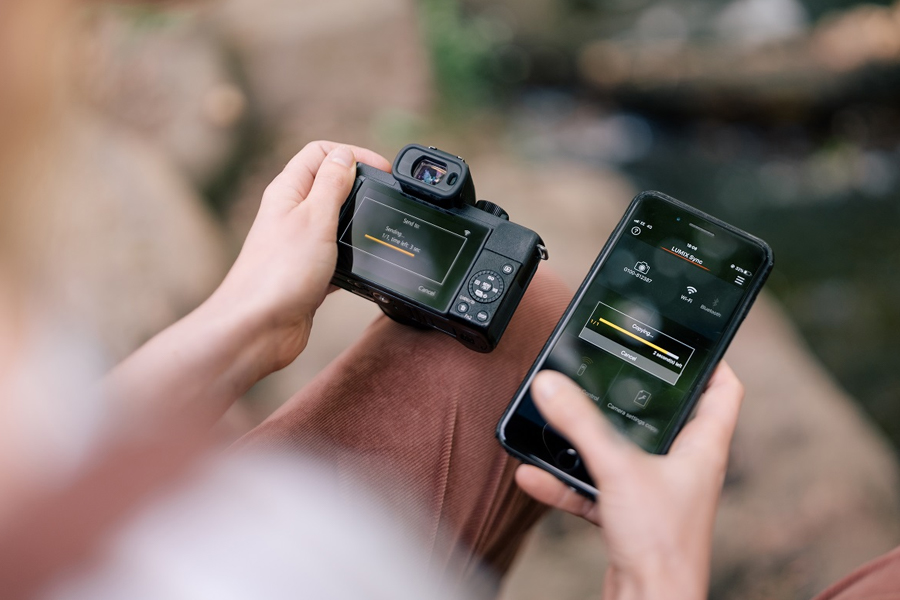 Performance
Putting it to the test, we took the G100 out in the real world to see how the Micro Four Thirds system would perform and from a general perspective, we were impressed. It's no secret this one is targeted towards a less professional market, so there isn't a major need to capture studio-quality footage or images, but nevertheless, what we got out of the camera was solid.
The G100 sensor holds up particularly well and we found that the colours weren't wholly accurate. Additionally, the specs sheet promises up to 90 minutes of HD video recording with a fully charged battery, or 80 minutes for 4K. It's a solid amount of time, but for a camera aimed at people shooting a variety of short clips, it more than suffices. If there was one downfall here, it would be with performance in low-light situations, but being a camera targeted more towards vlogging, it's an understandable omission.
One thing to mention is that while the in-built image stabilisation made for a handy addition, if you are shooting on the go, we would definitely recommend a gimbal.
Perhaps the handiest addition to the Panasonic LUMIX G100 is the connectivity improvements. Whether you are transferring images directly through the app, or using it as a monitor, the ability to seamlessly glide between devices was a major benefit.
The Verdict
While the photography world is dominated by the major players, the rise of LUMIX has been a fantastic one to watch. With the G100, we see most of the features of the brand's top releases condensed into a bite-sized, portable Micro Four Thirds system.
With video being the primary focus, additions such as the Selfie Mode definitely show the direction Panasonic plans to go with this release and we have to admits, it's a clever move. These camera don't need to be able to do everything, however, the G100 has more than a few tricks up its sleeve for the professional minded. If you are keen to get into the world of vlogging, the G100 has pretty much all the options you need at an affordable price point.
You'll also like:
Is the ASUS ROG Phone 3 Really the World's Most Powerful Gaming Smartphone?
The PS5 Has "Absolutely" Sold Out Until 2021
Leica M10 P 'Reporter' Comes with Kevlar Armour