RED Komodo 6K Camera Starting to Show Up
The Komodo 6K is billed as the most affordable RED camera yet, and customers are seeing the camera being delivered already. Details about the camera have been teased out over an extended period of time, and what we're already seeing from users is pretty spectacular.
From a teaser image from RED president Jarred Land's Instagram account of a close-up of the headphone jack, microphone input jack connector, and the CFast LED indicator to the unveiling of more exciting features like anamorphic support, global shutter mode, and a touchscreen, RED has successfully kept the attention of the film industry and amateurs alike.
You'll also like:
Sony Specialises the ZV-1 Camera for Vlogging
Top 8 DSLR & Small Camera Stabilizers
The Compact Panasonic LUMIX S5 Really Puts Things in Focus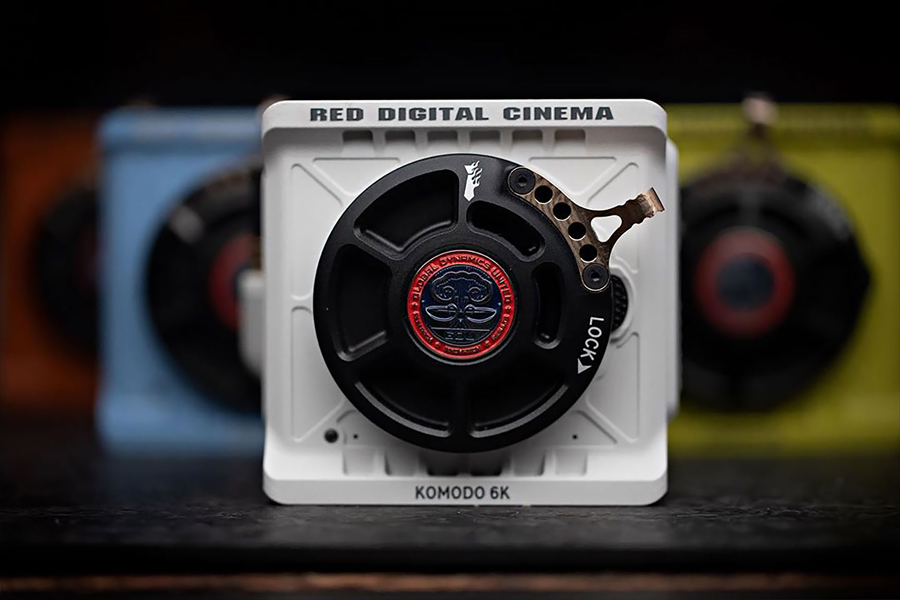 Word has also gotten out about the Super 35 sensor that is housed in the cube-shaped camera. This sensor is capable of capturing 6144×3240 6K Redcode RAW video—not bad for a camera that measures under four inches on each side. The Komodo also has phase-detection autofocus and an integrated Canon RF mount. Touchscreen controls let you access everything you need to get the right shot. The Komodo is currently available in a Stormtrooper white edition for USD$7,000 and a regular black version for USD$6,000.
The production of the Komodo was interrupted by the COVID-19 pandemic, but RED has found a way to move forward, at an albeit slow rate, but it's progress nonetheless. Part of their solution was to add in 15 minutes in a UV station to help kill off any potential problems. RED has also announced several accessories that you can pick up to go along with the camera, not the least of which is the Digi-Keystone from Ignite.
Considering that the Komodo was designed to fill a void in the offerings of high-end cameras—namely that of providing a better crash camera that could work like a GoPro but offer better footage—it's pretty amazing that it is being offered for under USD$10,000. With footage from the Komodo 6K starting to appear here and there, it's becoming even more apparent just how sweet of a deal this camera actually is.
You'll also like:
Sony Specialises the ZV-1 Camera for Vlogging
Is the Sony ZV-E10 the Best Budget Vlogging Camera? Interchangeable Lens Tech Says So
DJI Action 2 Review: A Pint Sized 4K/120FPS Action Camera