Check Yourself with the NOTA Mole Tracker
It is important to note before diving into this tech preview that we encourage anyone concerned with their skin and the threat of skin cancer to speak to a health professional and have your skin checked out. A real melanoma can only be confirmed by healthcare specialists. For more information please visit Cancer Australia.
With that out of the way, let's tell you about this amazing bit of kit called the NOTA Mole Tracker. Designed to make self-monitoring of moles and sunspots easier than ever, this major breakthrough in technology lets you measure the impedance of your moles. In other words, it measures what's going on underneath the skin.
Australia is no stranger to moles and melanoma. We're home to a sunburnt country; a land of droughts and flooding rains. And yet, every year, an estimated 1375 Aussie's die from melanoma, with 891 cases being male. No joke, melanoma skin cancer is a serious threat to anyone who enjoys a bit of sunshine. Beyond the typical slip, slop, slap, it doesn't hurt to go a step further.
With the NOTA Mole Tracker, you get to take charge of your skin at home. As easy as taking your temperature at home, thanks to a surprisingly effective app-powered mole tracker, the NOTA measures the electrical impedance of moles on your skin, tracking the changes in your body over time.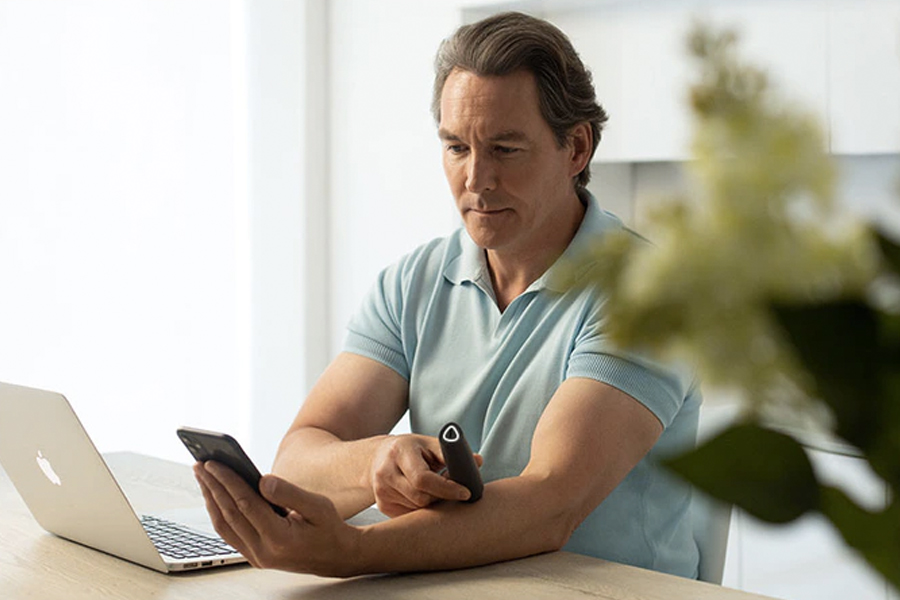 Using a handheld device, available in either white or black, users run the tracker over their skin, sending the information directly to your phone. By using super-sensitive electrodes, NOTA measures the tiny differences in bioimpedance in the skin. If it's all good, you'll get a green light. But when it turns yellow or red, it's time to contact the doctor.
Because tumours and moles have a very different electrical impedance, NOTA can track these changes in order to determine the difference between moles and melanoma. Over in the US, the American Cancer Society's estimates about 100,350 new melanomas will be diagnosed during 2020. Of those, 6,850 are expected to be fatal. Yikes.
Catching melanoma early is crucial to treating cancer successfully, as late-stage diagnosis may lead to severe consequences. Take control of your moles today and combine regular check-ups with your healthcare professional with the NOTA Mole Tracker and keep skin cancer at bay! Visit IndieGogo to get yours now.