Is the Alienware Aurora R11 Worth the $5k Price Tag?
Sometimes, speed and power are a function of customization, but that's not always the case. Every once in a while, a company will come out with a product that just rocks from the outset. For instance, the new Alienware Aurora R11 is a pre-built gaming PC that is one of the most powerful you'll ever come across—including many custom jobs out there. But that's what Alienware has been about from the beginning, providing gaming PCs that are functional and good looking straight out of the box.
The Alienware Aurora R11 Gaming PC starts at a lower price point of $1,100, but for that you'll get an outdated GPU and not very much RAM. That's not what you're looking for (unless you're a bit strapped for cash, but even then, you'd be wiser to invest in the future and avoid having to replace your PC that much sooner). Jump up your investment to $2,440 and you'll start to see the higher end components.
At $5,120, you can pick up a system that boasts an Intel Core i9-10900KF CPU as well as an Nvidia GeForce RTX 3090 GPU, 128 GB 3200 MHz RAM, 2 TB SSD with 2 TB HDD storage, and a 1000W power supply. In addition to the performance edge, you'll also get a computer design that you'll be proud to put on display. This isn't a rectangle that houses parts, and that you feel compelled to hide away in a cabinet or under your desk.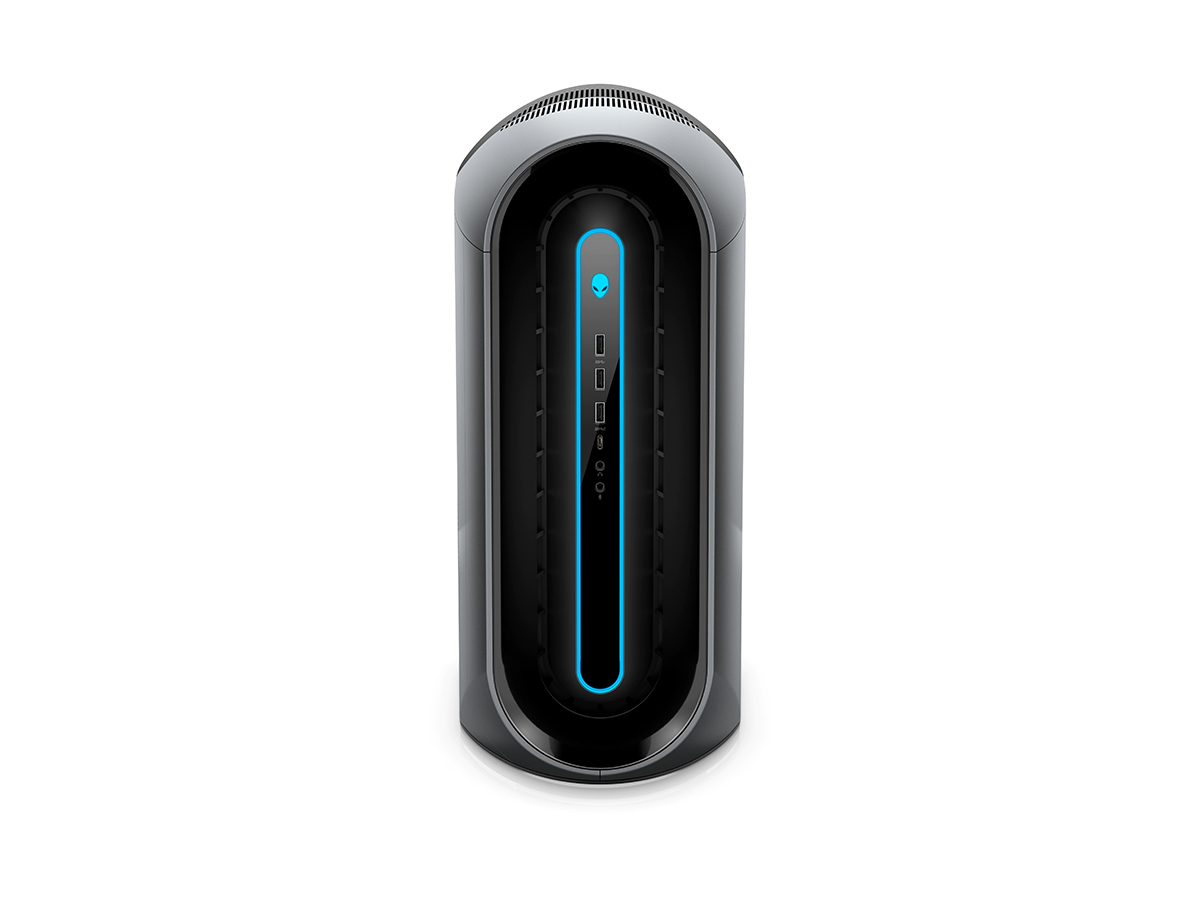 The Aurora has an oval design with a rounded chassis to make it stand out from the rest. It's also on the larger size, measuring an impressive 18.9 inches by 17 inches by 8.7 inches. On the front you get three USB-A ports, a USB-C port, and a 3.5mm port. Check out the back and you'll find 10 more USB-A ports, another USB-C port, six 3.mm audio inputs, DisplayPorts, HDMI ports, an Ethernet port, and an optical audio port.
A $5k price point isn't anything to scoff at, but you do need to consider what you'll be getting. In terms of a computer, you'll get a real workhorse. As for aesthetics, it's a welcome addition. But the real bonus comes in the gameplay—you'll be leading out with the speed and power the Alienware Aurora R11 has to offer.