AlsterPlus is the World's Most Powerful USB-C Battery Pack + HUB
You've got to hand it to third-party tech brands because, without them, the expensive hardware we buy will continue to fall short of our expectations. One of the most significant issues is, of course, underwhelming battery life. Thankfully, AlsterPlus is campaigning via Kickstarter to fix those battery woes and become the world's most powerful dual 100W USB-C battery Pack with USB-C Hub.
AlsterPlus with its huge 27000mAh can charge four devices at the same time, including two MacBooks and two smartphones simultaneously. Or it can charge a device with one of the USB-C ports while charging the battery itself with the other. Or charge multiple devices while sharing data with transfer speeds up to 480Mbp/s.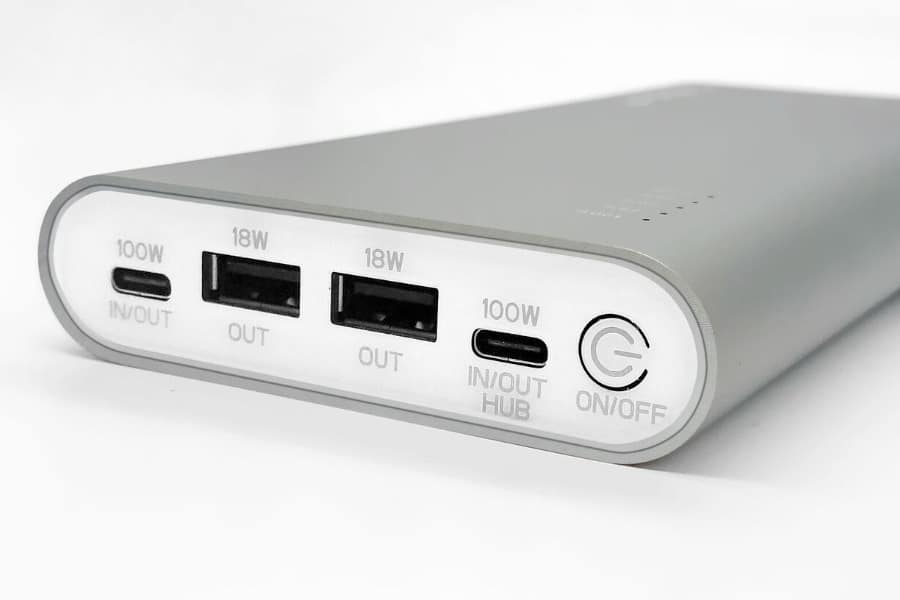 AlsterPlus features two USB-C and two USB-A input & output ports. It can fully recharge in one hour. AlsterPlus comes from a German firm of the same name who specialises in developing cutting-edge accessories. They say the German engineering takes smart device charging to the next level. Can't argue with that.
AlsterPlus is on Kickstarter where it breezed past the modest funding goal, meaning this powerful accessory will ship out March 2019 to meet fulfillment. Both stretch goals were reached, so every order includes a free USB-C cable and black EVA carry pouch. There's still plenty of time to lock-in your own world's most powerful dual charger with prices starting at €142 (approximately $225 AUD). It's the portable battery concept you know and love, possibly can't live without but done better.