ASUS OLED ZenBook Pro Duo Makes Dual-Screens Great Again
When one screen just doesn't cut the mustard you need the ASUS ZenBook Pro Duo Laptop with its dual OLED screens and revolutionary Tilting ScreenPad. That's right, this new release expands your creativity far beyond what most laptops can provide. Unveiled at CES 2021 and winner of the CES 2021 Innovation Award, ASUS is riding high with its second-generation flagship powerhouse laptops. Arriving alongside a lineup of other equally impressive laptops, ASUS is starting 2021 on a high note.
You'll Also Like:
Samsung's Odyssey G9 Gaming Monitor Fully Immerses
Forget the Tape, Dell's Latitude 9420 Comes with an Automated Webcam Shutter
Samsung's Insane 2021 Neo QLED TVs are Slimmer, Sharper and Sexier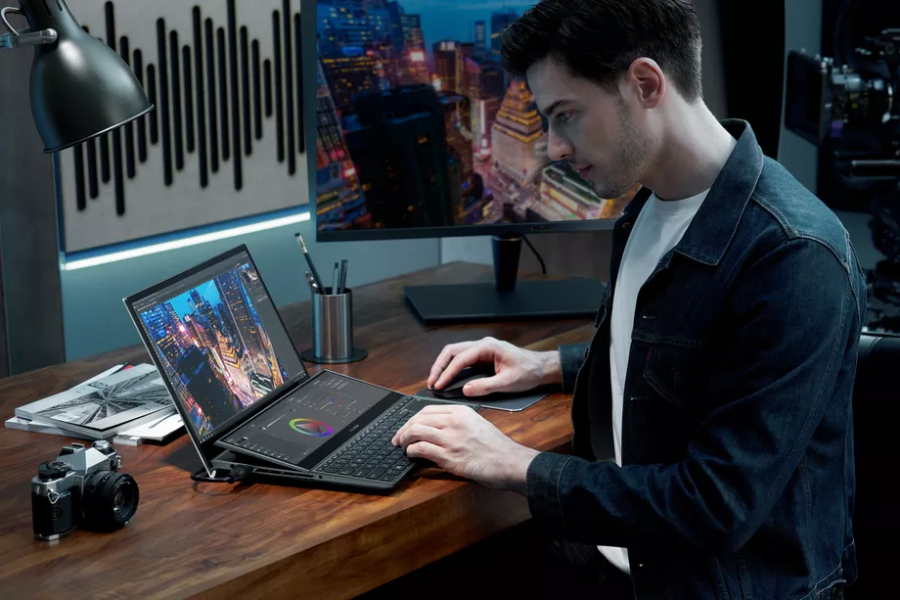 While other tech companies are introducing concept products that may never see the light of day, ASUS is here with products that go far beyond what anyone else is doing. Offering innovative computer products that are essentially market-ready, ASUS is leading the charge this year with its second-generation ZenBook laptops.
Available in two versions, you can either go for the flashy Pro Duo 15 OLED or the DUO 14 (minus OLED). Rocking up to a 10th-gen Intel Core i9 processor, with an Nvidia GeForce RTX 3070 discrete graphics and up to 32GB of memory, the ZenBook Pro 15 OLED is a powerhouse machine. The Duo 14 takes things down ever so slightly with 11th-gen Core i5 or i7 processors, optional Nvidia MX450 graphics and up to 32GB of memory.
Other ZenBook models unveiled at CES 2021 include the ZenBook 13 OLED, the 2-in-1 ZenBook Flip 15 and an AMD-powered ZenBook 14. On that note, ASUS has decided to go for a bit of mix regarding AMD and Intel. Across the ZenBook Duo lineup, your only choice is Intel, but when it comes to the ZenBook 14 and ZenBook 13 OLED models, ASUS is going team red with AMD Ryzen Mobile Processors.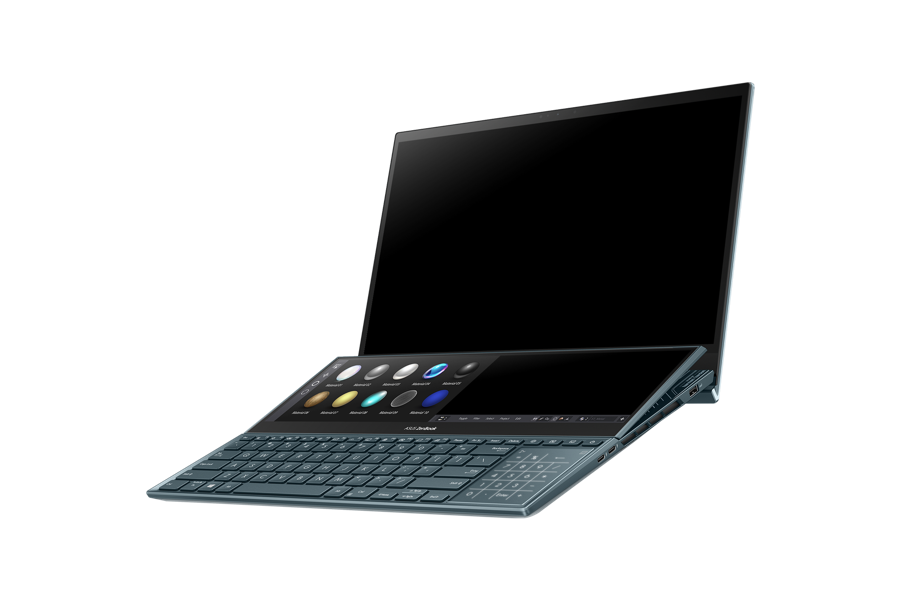 ZenBook Pro Duo 15 OLED
Pushing the limits of laptop technology, the ZenBook Pro Duo 15 OLED might just be the most advanced laptop on the market. Sporting a 14-inch 4K UHD ScreenPad Plus with an improved brightness of 400 nits, combined with the main 15-inch OLED display, it's like bringing a dual monitor setup with you on the go. With a 93 per cent screen-to-body ratio that maximises screen space thanks to its slim-bezel design, your productivity will know no limits.
Understanding that all that power requires exceptional cooling, ASUS uses a brand new Active Aerodynamic System Plus (AAS Plus) that combines the ErgoLift hinge mechanism and tilting 14″ ScreenPad Plus to increase overall cooling airflow by 36 per cent.
Other notable features include a 1 TB PCIe 3.0 x4 SSD,  two ultrafast Thunderbolt 3 USB-C ports supporting up to 40 Gbps data-transfer and ultrafast Intel Wi-Fi 6. The addition of Wi-Fi 6 is likely why ASUS opted to stay with Intel, rather than AMD.
We'll have to wait until the 2nd of February to find out how much us Aussies are going to pay for this beast of a laptop when ASUS reveals all at their local Sydney virtual event.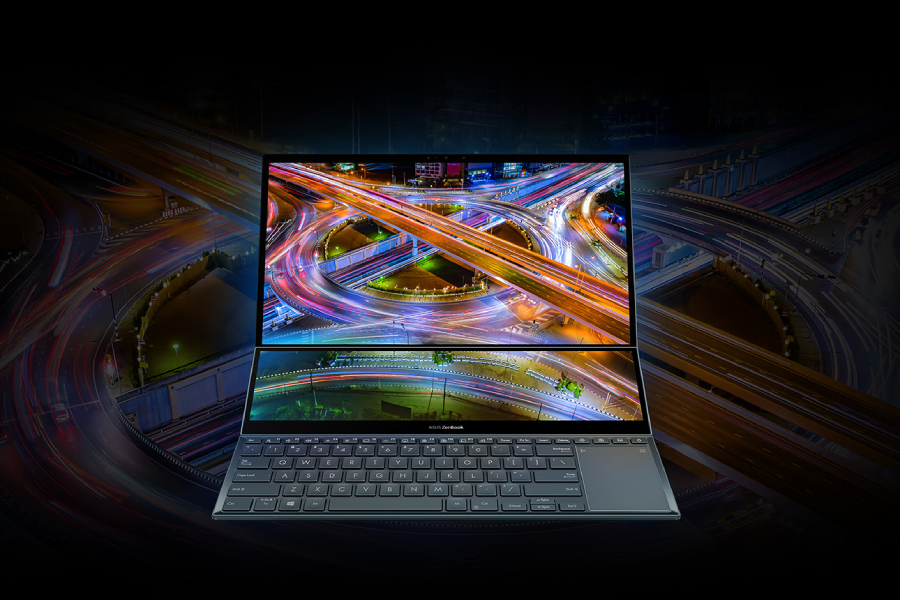 Complete ASUS ZenBook 2021 Laptop Lineup
In addition to the flagship releases, ASUS also dropped a series of other goodies for us to chow down on. The full ASUS ZenBook 2021 laptop lineup is below.
ZenBook Pro Duo 15 OLED: 15.6″ 4K OLED HDR NanoEdge display; 14″ tilting ScreenPad Plus; Intel Core i9; NVIDIA GeForce RTX 3070 laptop GPU
ZenBook Duo 14: 14″ FHD NanoEdge display, 12.6″ tilting ScreenPad Plus, 11th Gen Intel Core CPU in a smaller form factor for effortless portability
Tilting ScreenPad Plus: 14″ and 12.6″ full-width secondary touchscreens with auto-tilt mechanism, ScreenXpert 2 software with new Control Panel creative tool
New ZenBook OLED models: All-new ultraportable 13.3″ ZenBook 13 OLED (UX/UM325) with an ultra-vivid OLED visual experience
New ultra-powerful ZenBook models: ZenBook Flip 15 (UX564) with 11th Gen Intel Core H CPU; ZenBook 14 (UM425) with AMD Ryzen 7 5800H CPU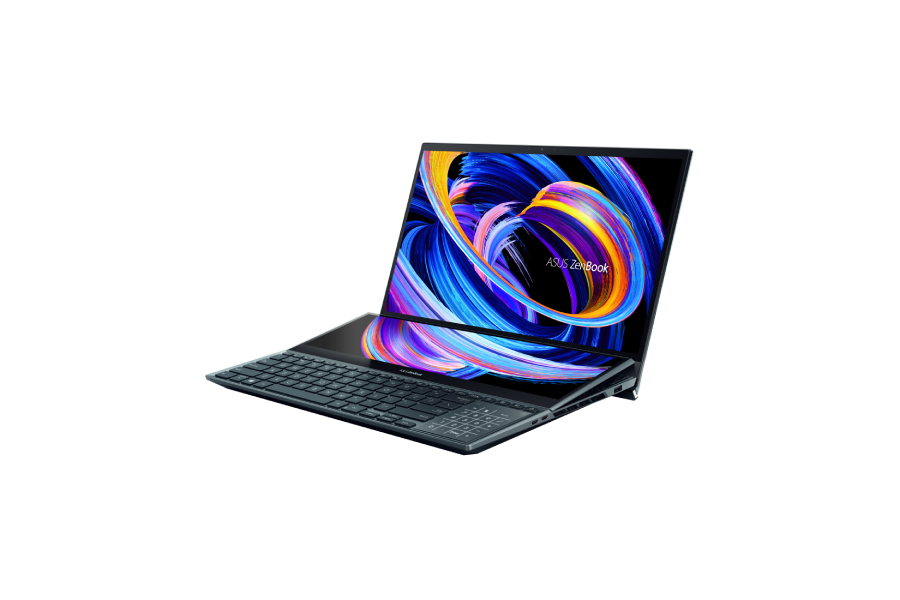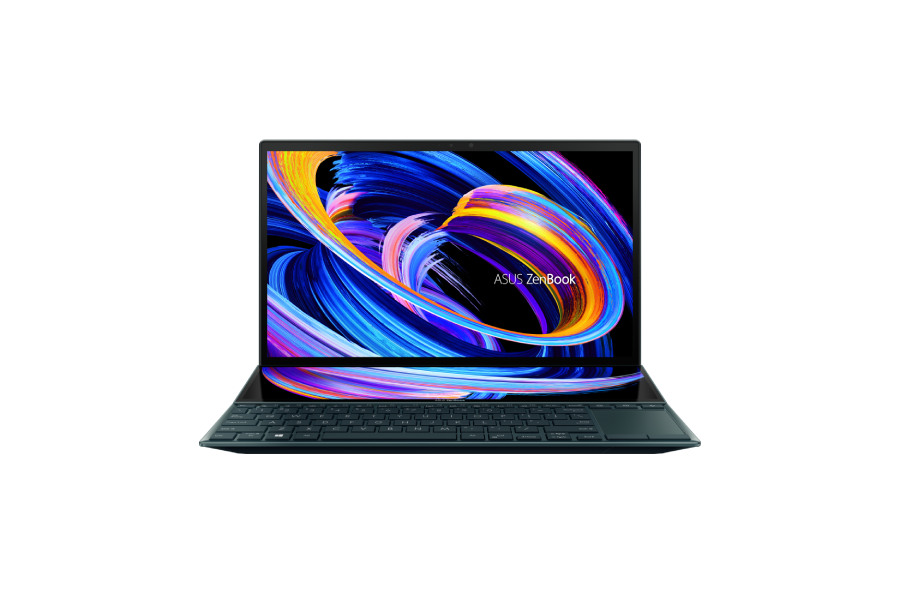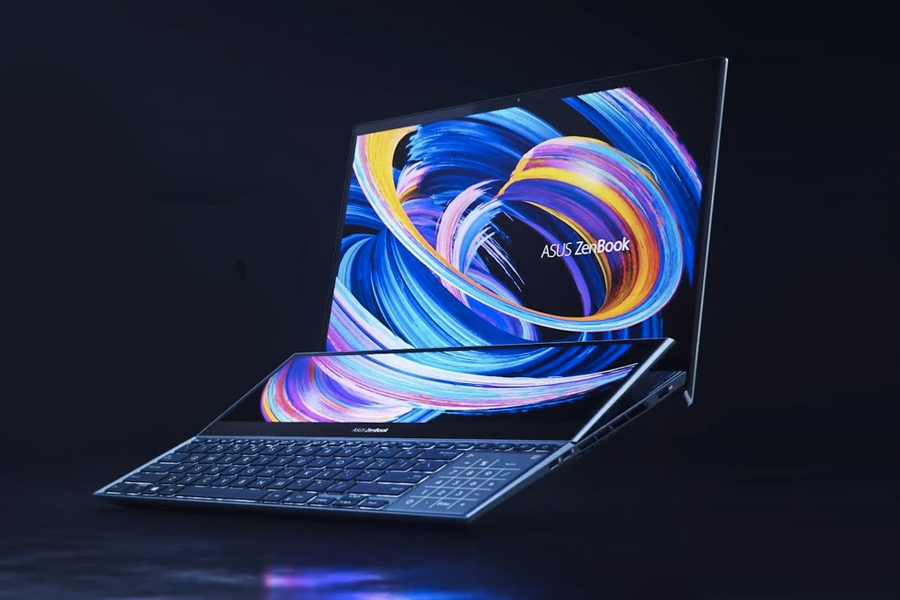 You'll Also Like:
Affordable ASUS ROG Zephyrus G14 and G15 Laptops
Forget the Tape, Dell's Latitude 9420 Comes with an Automated Webcam Shutter
Samsung's Insane 2021 Neo QLED TVs are Slimmer, Sharper and Sexier