ASUS Zenbook 17: Foldable OLED Laptop Specs
ASUS has been turning heads with its Duo dual-screen laptops for a while now. And folding smartphones are commonplace. So, it makes sense that the next step is a laptop that folds to achieve two displays. And yet, the ASUS Zenbook 17 still looks wild!
Unveiled during CES 2022, the ASUS event was named 'Incredible Unfolds' for what are now very apparent reasons. Its latest generation Zenbook is the world's first 17.3-inch foldable OLED laptop. The touchscreen folds at the middle to create two seamless 12.5-inch displays. You can use a virtual keyboard or pair this with the accompanying ErgoSense Bluetooth keyboard, and then you have the versatility of a laptop, tablet and portable desktop all-in-one.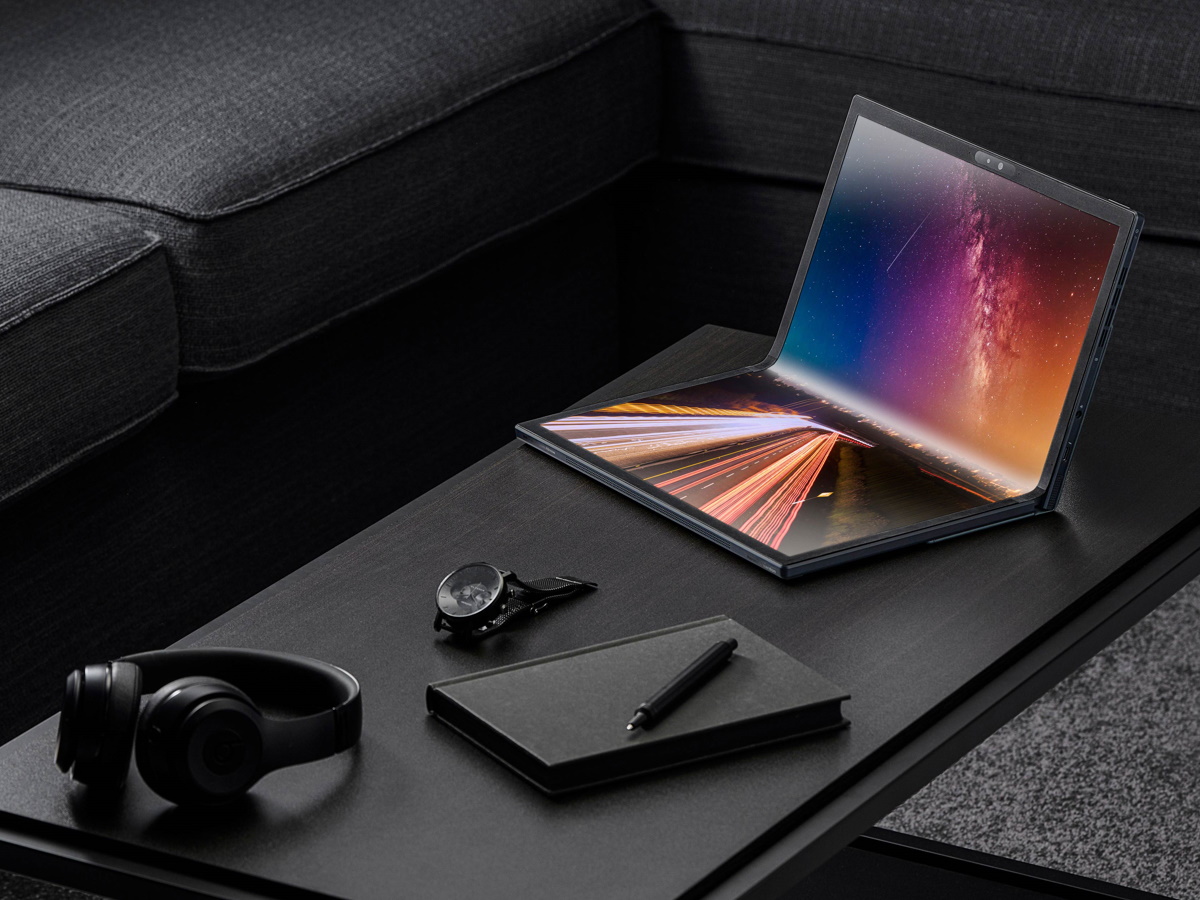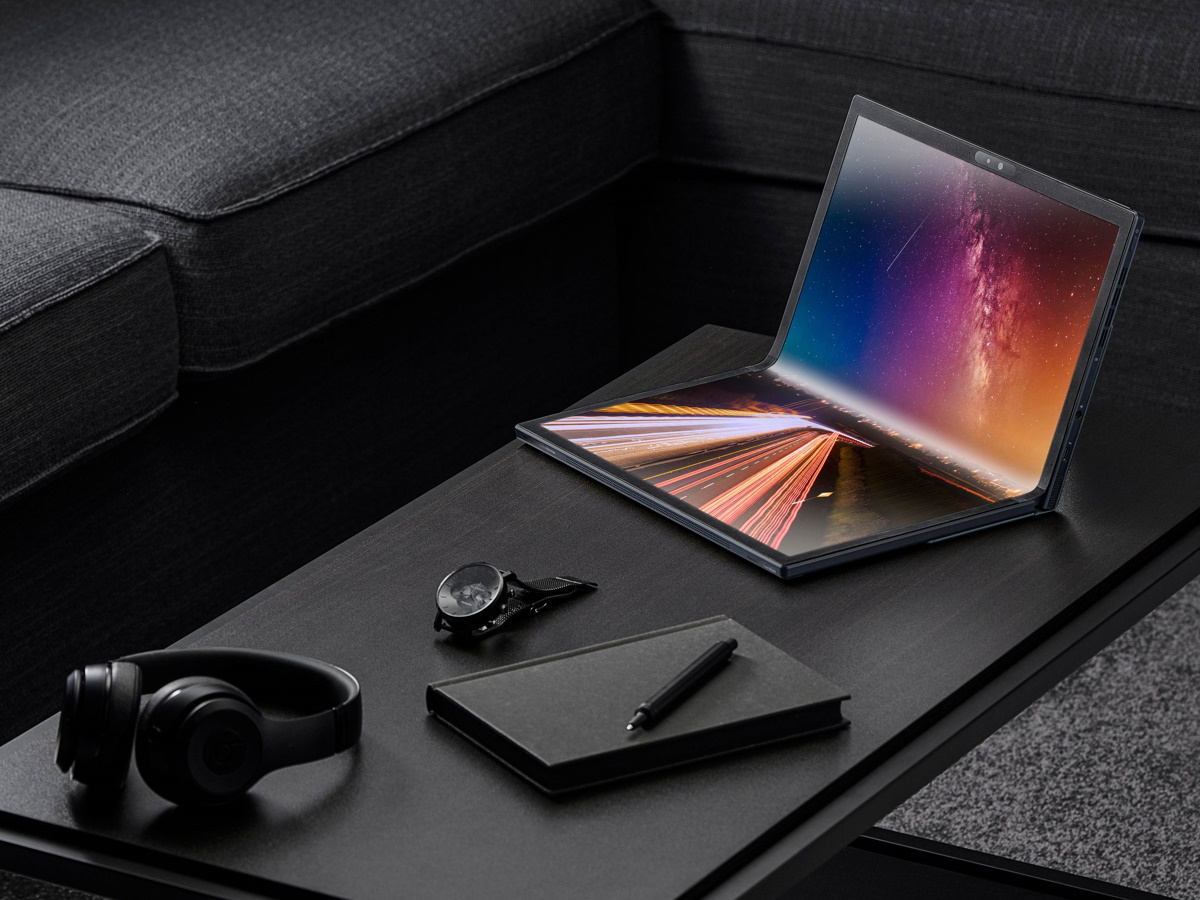 Image: ASUS
The Zenbook 17 is said to weigh 1.67 kilograms without the keyboard and 1.99 kilos with the board. In total, it's still significantly lighter than many alternatives.
Under the hood, ASUS equipped its new show-stopper with the latest 12th Gen Intel processors, Intel Iris X e graphics, up to 16GB of RAM and 1TB of storage. Two USB-C Thunderbolt 4 ports offer fast charging and connection to external displays.
The addition of Dolby Vision 1 HDR brings ultra-vivid picture quality along with Dolby Atmos 1 for immersive audio through the powerful quad-speaker sound system tuned by Harman Kardon.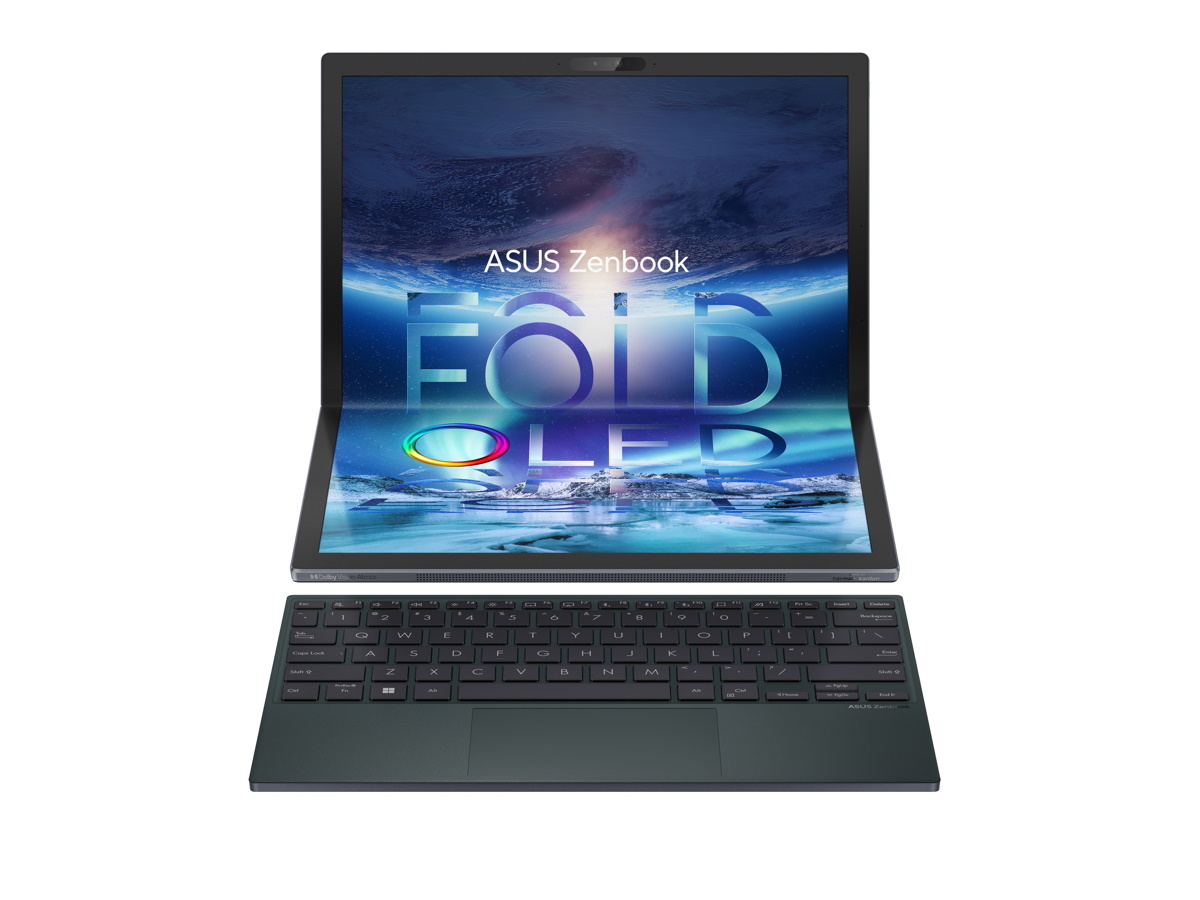 Image: ASUS
There's a 5MP webcam that can detect user presence and 3D noise reduction technology for clearer video calls. Zenbook 17 also features Intel software for automatically adjusting screen brightness and colour temperature along with proprietary ASUS software to help arrange apps between the two folding displays.
ASUS says the Zenbook 17 Fold will be available from mid-2022. There's currently no word on pricing, but you can expect it to cost a bit more than traditional laptops. Whatever the price tag, this laptop is the sort of thing that makes CES so exciting!
You'll also like:
Best Tech Products of CES 2022 (So Far)
Dell Makes Their Intentions Clear with New XPS 13 Plus
Samsung's $150,000 Micro-LED TV is 110-Inches of Entertainment Insanity