2021 Dell Inspiron 'Budget' Series is Perfect for Remote Working
Dell is stacking the deck with their 2021 Inspiron series. And while the Inspiron is namely the brands 'budget' lineup, the tech company promises that the laptop has been "redesigned from the ground up" and packed with "all the latest PC innovations that Dell has to offer." Because this isn't your typical budget-friendly option, you'll find the same Intel i3, i5, and i7 CPUs inside this beautiful minimalist and modern design. The new lineup for 2021 targets price-sensitive customers who want every piece of the pie with new elemental colours and environmentally responsible packaging to boot.
You'll also like:
Dell XPS 13 2-in-1 is a Fold Ahead of the Competition
Lenovo Yoga 7i Carbon Punches Far Above its Weight
Samsung's 'Dazzling' New S8, S7 and S6 Monitors are a Sight for Sore Eyes
The inspiration behind this rebuild is a current one – the need for remote working. Connectivity is the name of the game here, with users who need a powerful machine that they can bring between the home and office. The new Inspiron lineup does just that, with the latest 11th Gen Intel Core or AMD Ryzen 5000 U-Series mobile processors, packaged inside units that are sized for every person's lifestyle. Available in either 13, 14, 14 2-in-1, 15 and a brand-new Inspiron 16 Plus inch laptop size. There's a size to suit everyone's preference.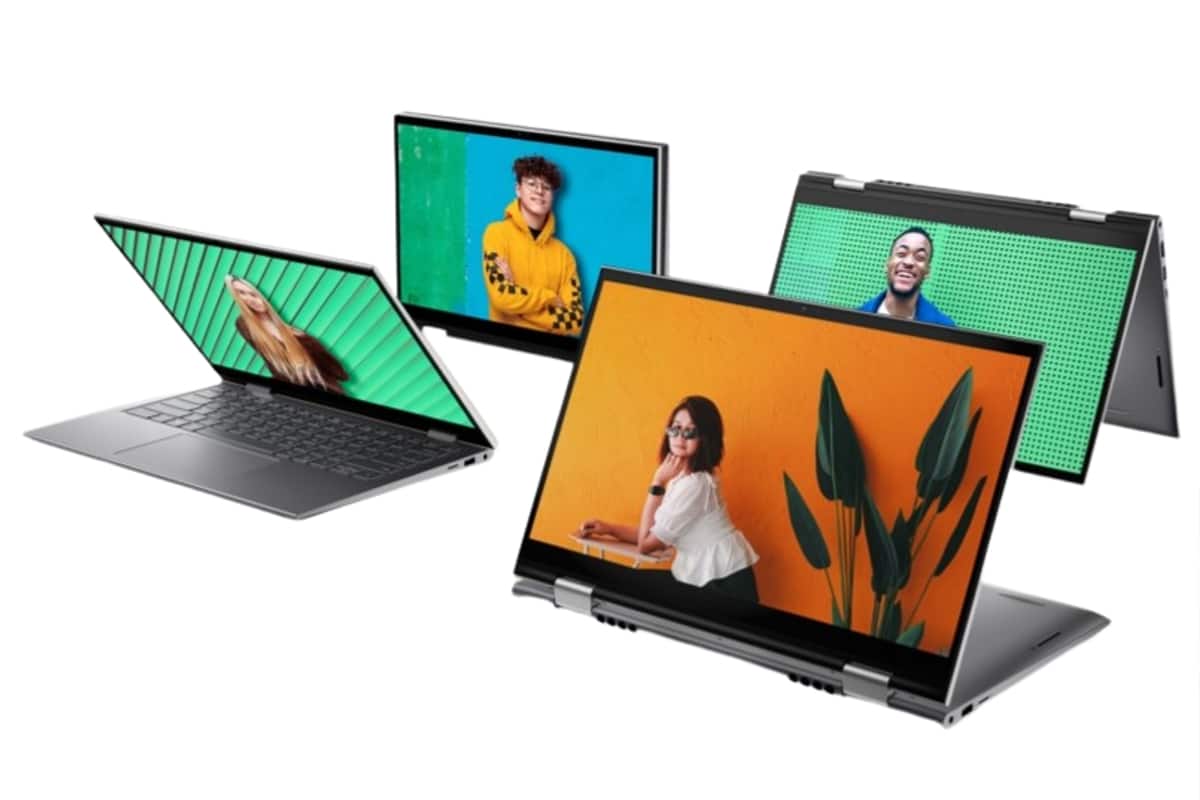 Perfect for those working from home, the HD webcam and Temporal Noise Reduction help to reduce pixelation and noise when conducting video calls. Dell also specially tuned the microphones to help deliver clear audio. On the performance side of things, there are a number of graphic cards, including the Inspiron 16 Plus, which supports up to the NVIDIA RTX graphics. The brand offers the Inspiron series in a variety of sizes with each one having its own specs and prices to meet every budget.
The 13-inch model starts at $599 while the 16 Plus comes in at $950. Each of the laptops features thin bezels for the screen, as well as a large keyboard and trackpad that are perfect for out-of-office needs. As well as, supporting ExpressCharge, which can recharge your computer to 80 per cent in just an hour. For those who require the swiss army knife of computers, fans can also opt for the Inspiron 14 2-in-1, which offers the functionality of a laptop combined with the portability of a tablet. Using this computer, you can quickly and easily switch between laptop, tent, stand, and tablet modes.
Dell is committed to doing its part for the environment. For the new Inspirons, Dell used low volatile organic compound waterborne paint for each of the painted parts. They also used packaging made from 100 per cent recycled paper and other packaging components that were made of 90 per cent recycled materials. The new Inspiron is ready to make your remote working experience not only easier, but better.
You'll also like:
Dell XPS 13 2-in-1 is a Fold Ahead of the Competition
Lenovo Yoga 7i Carbon Punches Far Above its Weight
Samsung's 'Dazzling' New S8, S7 and S6 Monitors are a Sight for Sore Eyes