Get 2 in 1 with the Dual-Screen ASUS ROG Zephyrus Duo 15 Laptop
Having a dual-screen set up for gaming and creative work makes things go much more smoothly, but when you're working from a laptop, such a set up isn't always possible. The Asus ROG Zephyrus Duo 15, however, is a laptop with a built-in secondary screen, so regardless of where you go, you'll always have the convenience of a secondary screen to help you get the most out of your game or project.
You'll also like:
Asus Vivobook S15 Bumps Up Sound, Storage and Style
ASUS Strix XG17AHP Offers Super-Smooth Gameplay on the Go
Dell and Alienware Unveil New G Series Gaming Hardware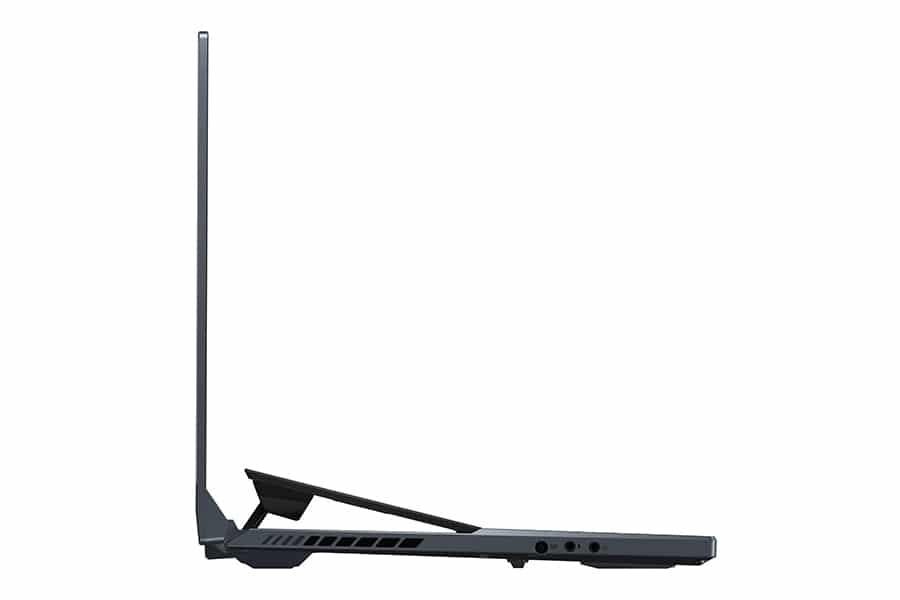 The Zephyrus Duo 15 sports a second full-width touch display that tilts up to a 13-degree angle and lies between the keyboard and the main screen. The second screen—dubbed the "ScreenPad Plus"—allows you to multitask while another program is running. You can drag and drop windows from the main display onto the second screen, just like you would with a traditional second monitor. So any secondary windows that support your game or creative platform can be set down in the second screen, allowing the main screen to provide a full view uninterrupted by other images. The secondary screen has a 3,840 x 1,100 resolution display, and the tilting actually helps with cooling by increasing airflow by 30 per cent.
The rest of the computer falls in line with many of the other computers made by Asus. A magnesium aluminide chassis provides plenty of structure without increasing the weight (the computer weighs 5.3 pounds, so it's not a flyweight). Despite the second screen, the Zephyrus Duo 15 stays slim. The keyboard lacks a number pad, but you can activate one on the second screen if you need it. The keyboard also lights up with multiple colours, and the built-in speakers offer plenty of quality sound. As for ports, the Zephyrus Duo 15 offers an ethernet port, a 10 Gbps US 3.2 Gen 2 Port (Type C), jacks for headphones and microphones, two USB 3.1 Type A ports, an and HDMI port in the back. An Intel 10th-generation 8-core i9-10980HK processor with 5.3GHz clock speeds. NVIDIA's GeForce RTX 2080 Super Max-Q GPU comes with 8G of GDDR6 memory, as well as 32Gb of 3,200 MHz DDR4 RAM and a 90Wh battery. There's a lot packed into this computer aside from the second screen, which may help to justify the AUD$5,1109 starting price.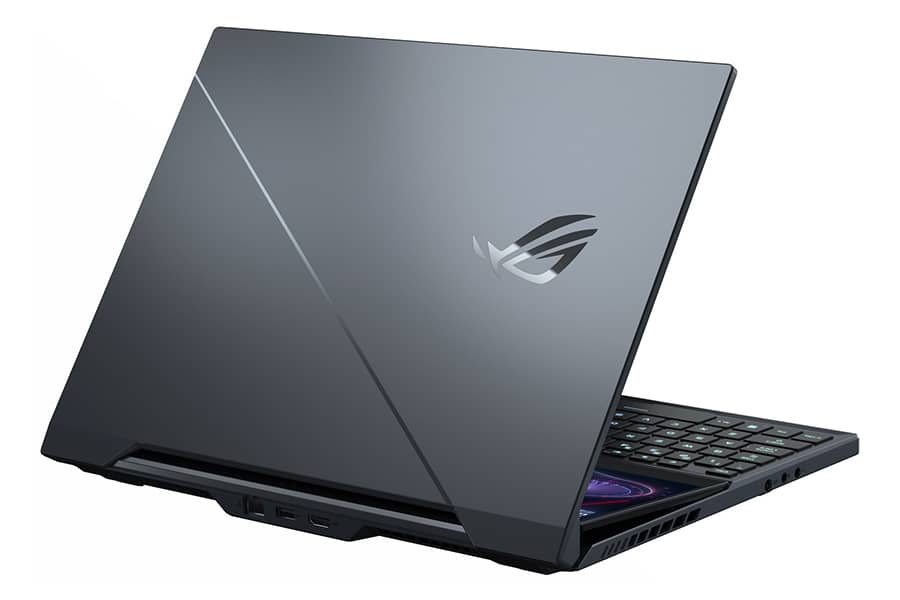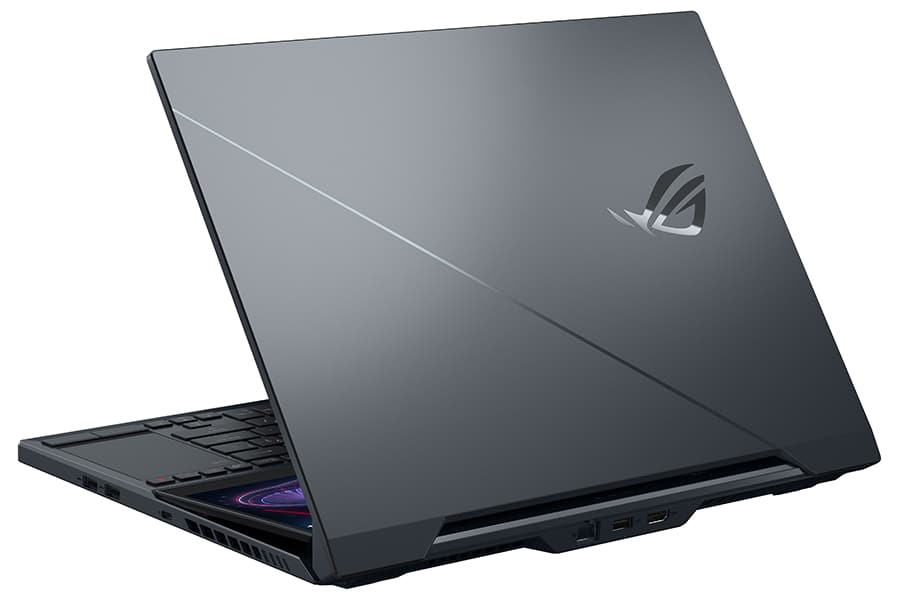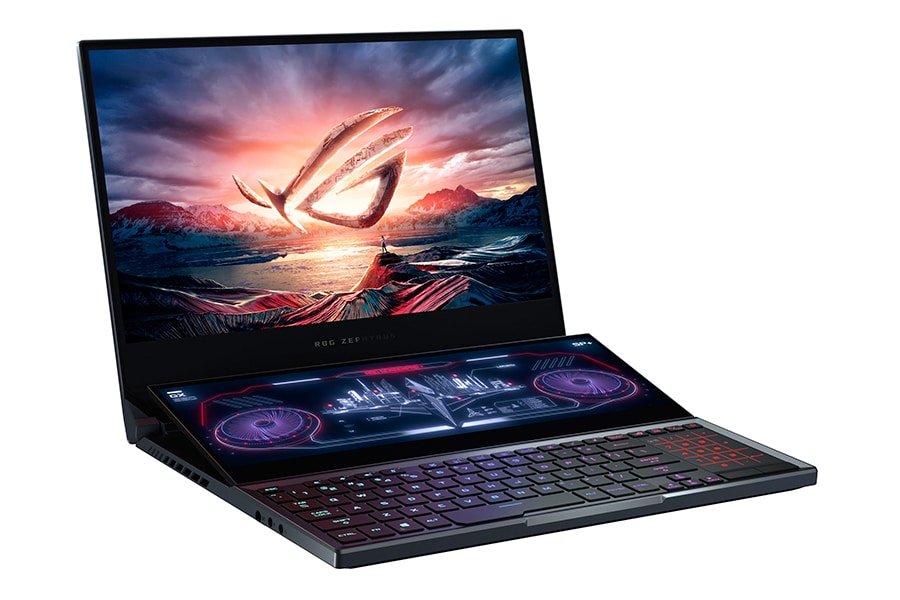 You'll also like:
Asus Vivobook S15 Bumps Up Sound, Storage and Style
ASUS Strix XG17AHP Offers Super-Smooth Gameplay on the Go
Dell and Alienware Unveil New G Series Gaming Hardware