Finding the Perfect Fit: 6 Computing Solutions Tailored Just for You!
In Partnership with HP
Purchasing a computer is serious business. With the exception of the humble smartphone, there's no device we lean on more heavily to get us through the day. Whether powering through the to-do list at work, winding down with an evening gaming session, killing time on a long commute with the latest TV episodes, or keeping in touch with friends and family (or colleagues and clients) while on an international flight, the right computer will empower you to make the most of every second of your day.
As such, there is a wide range of factors to take into consideration when making this crucial purchase, because our competing needs by their very nature aren't always compatible with one another. That means if you're not careful you may find yourself making compromises upon purchase without even realising it. To avoid this, it's important to consider factors like power, portability, screen size and resolution, battery life, and (of course) price.
With that in mind, here at the Man of Many, we have collaborated to create a comprehensive list of HP computing solutions that cater to a diverse range of needs. Continue reading to find the perfect computer for you and take advantage of discounted prices now until the 31st of October. Don't miss the opportunity to get 45% off HP laptops, Desktops and a Bonus Mouse with purchases.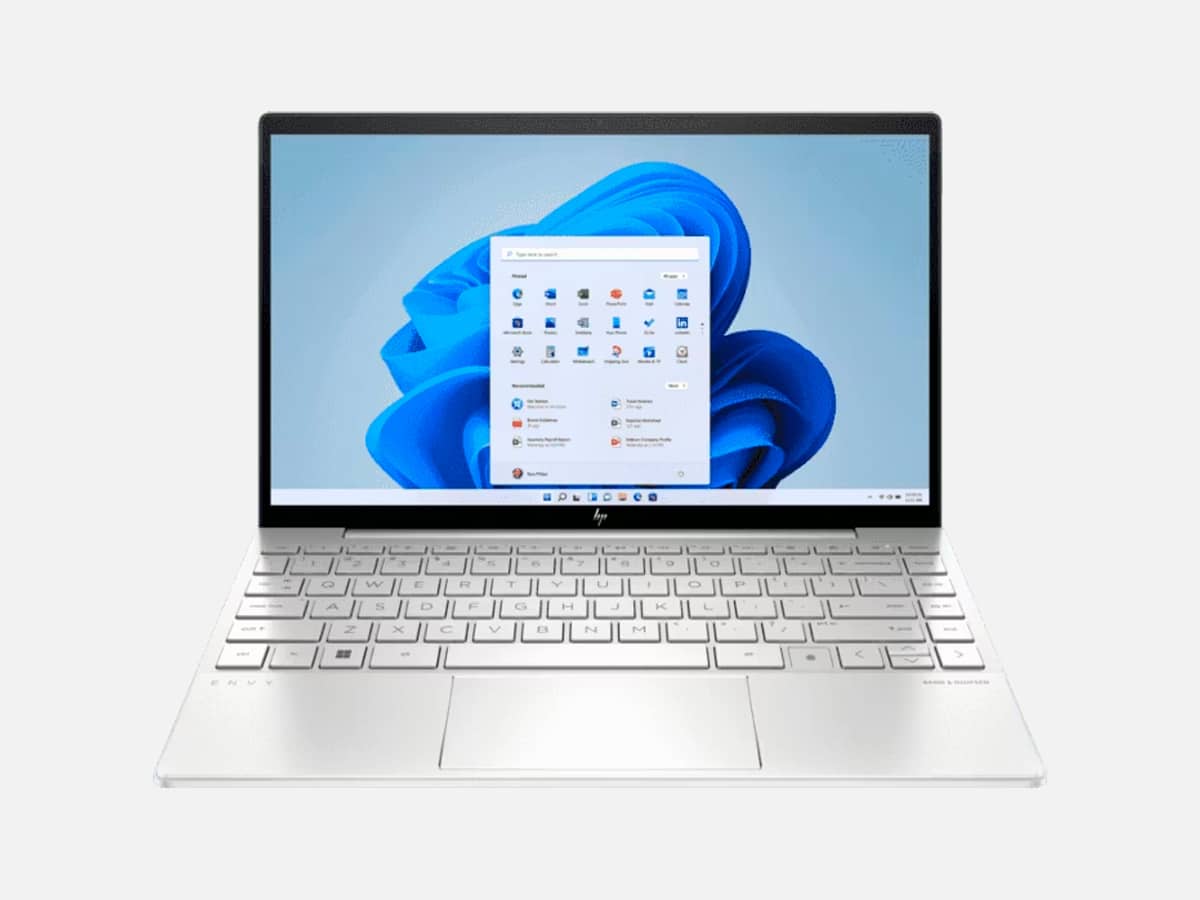 Create & Collaborate On the Move: HP Envy Laptop 13-BA1006TU
If you're in need of a machine that empowers you to work creatively while on the go, turning any location into an office and with enough battery to ensure that you get through the day, HP's Envy 13-BA1006TU might just be the one for you. With its FHD IPS display and 178-degree viewing angles, it's an ideal choice for those looking to collaborate and create with others or who need to become immersed in a solo project.
The 100 per cent sRGB display guarantees maximum colour broadness and accuracy, while an unhackable camera shutter and dedicated microphone mute button deliver security and peace of mind. The high-performance 11th Gen Intel Core processor will handle whatever you care to throw at it and the 256 GB solid-state drive delivers efficient, reliable, and fast performance. Plus, with HP Fast Charge, you can take your battery from 0 to 50 per cent in as little as 30 minutes—perfect for when you're on the move.
Portable Gaming Power: OMEN Gaming Laptop 16-inch k0078TX
Now you can take the gaming power of a traditional desktop on the go with HP's OMEN 16 gaming laptop. Those desktop-level capabilities come courtesy of the 12th Gen Intel Core processor and GeForce RTX 3060 graphics card, which offers the power of Ampere—NVIDIA's 2nd generation RTX architecture—and its Ray Tracing Cores and Tensor Cores, new streaming multiprocessors, and high-speed G6 memory.
The anti-glare display will keep you gaming in bright conditions, while also leaving the frustration of lag behind thanks to a 144 Hz refresh rate and 1080p resolution for reliably smooth and crisp gameplay. Plus, with Eyesafe certification, you can rest assured that your extended gaming sessions will come with increased eye comfort. All this visual splendour would mean little if the audio experience was lacking. Fortunately, the OMEN 16 offers DTS: X Ultra technology, which delivers authentic, spatially accurate 3D sound through your headset of choice. An absolute beast that you can take everywhere, the OMEN 16 is perfect if you're a gamer on the move.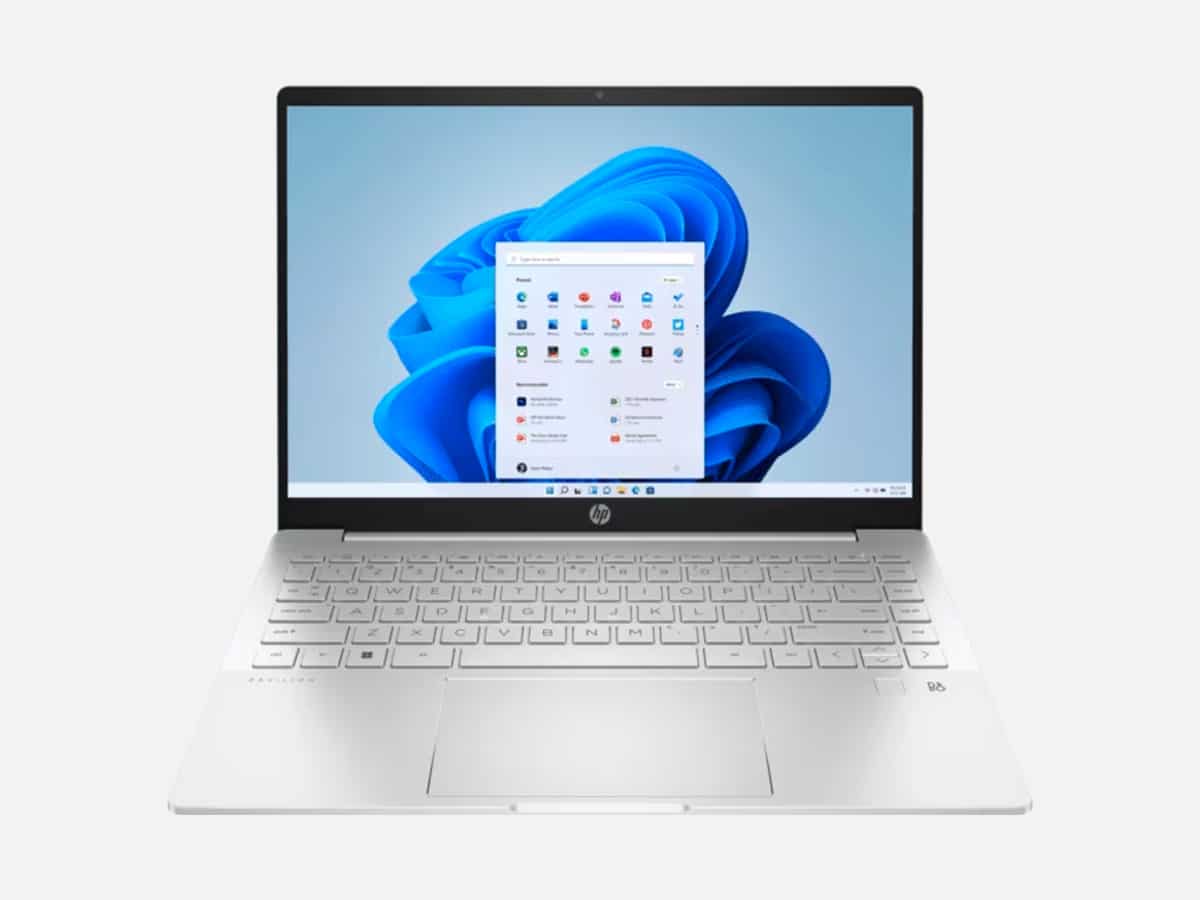 Productivity & Entertainment Combined: HP Pavilion Plus Laptop 14-eh0012TU
Crafted to meet both your productivity and entertainment needs, the Pavilion Plus 14-eh0012TU delivers the goods. Serving up glorious 2240 x 1400 resolution, everything—from your latest to work project to your favourite binge-worthy series—looks better on its incredible 14-inch OLED screen, and with 300 nits of brightness it delivers more detailed images and distinct colour even in bright lighting conditions. Plus, the anti-glare panel with its non-reflective and low gloss finish makes it easier to see whether you're inside or out.
Naturally, it's important to look your best while keeping in touch with colleagues, friends and family, which is where the HP True Vision 5MP Camera comes in, capturing you in stunning detail, while audio from Bang & Olufsen delivers a similarly high-end sound experience. No matter what your plans are, the 14-eh0012TU enables you to stay productive and entertained from absolutely anywhere.
Screen Real Estate in a Polished Package: HP Pavilion Laptop 15-eg2042TX
Taking the slick experience of the 14-eh0012TU and elevating it into the stratosphere, the 15-eg2042TX is the perfect device for those who appreciate all things premium. From its wide-vision HD camera to its precision touchpad and 15.6-inch FHD display, this is a machine to be reckoned with.
While the 15-eg2042TX comes with all the bells and whistles you'd expect from HP—particularly now that you've read this far—it's that enormous screen that really impresses here, dominating the remarkably slim profile of the device that houses it. All of that extra screen real estate comes paired with 178-degree wide-viewing angles, 100 per cent sRGB for supreme colour accuracy and an anti-glare coating, ensuring the best viewing experience whether you're at home, on the move, watching alone or sharing with others.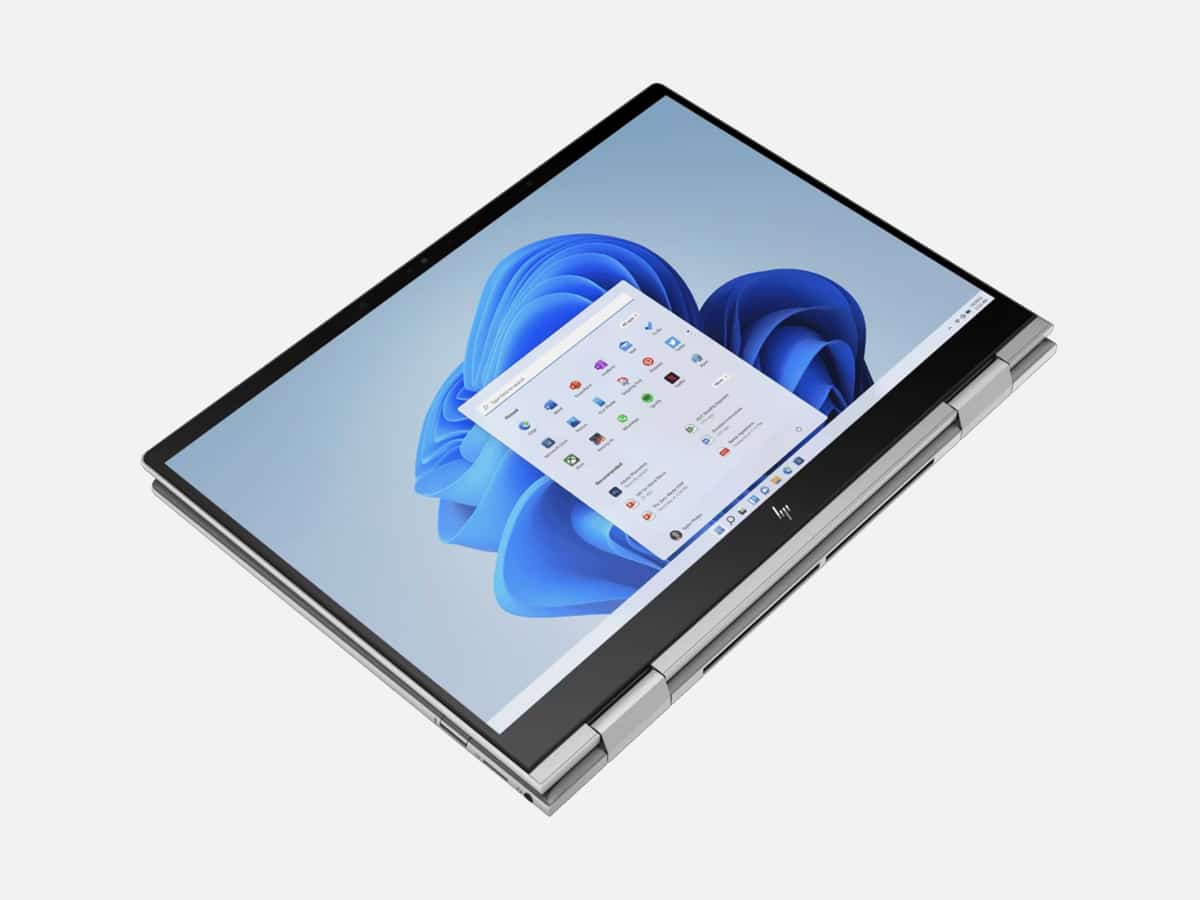 A Laptop & Tablet in One: HP ENVY x360 2-in-1 Laptop 13-bf0050TU
Redefining the word "flexible", HP's 13-bf0050TU combines the best of laptops and tablets to help you unlock entirely new ways of creating, sharing, and collaborating. Not only does the 13.3-inch 2.8K display offer multi-touch functionality, its pixel-dimming AMOLED technology serves up richer, deeper colours with higher contrast and true blacks, which are just as welcome when working on that new creative project as they are when watching the latest Hollywood blockbuster.
The screen isn't the only thing that'll be looking good thanks to the 13-bf0050TU—its 5MP GlamCam with appearance filter, backlight adjustment, and auto-frame technology will help to ensure you always show off your best self, as will your ability to sketch, write, and navigate seamlessly thanks to this device's Rechargeable Active Pen compatibility (pen sold separately). Ultimately, the 13-bf0050TU is a seamless, highly flexible device that poses a serious question: why take a laptop and a tablet with you when one device can do it all?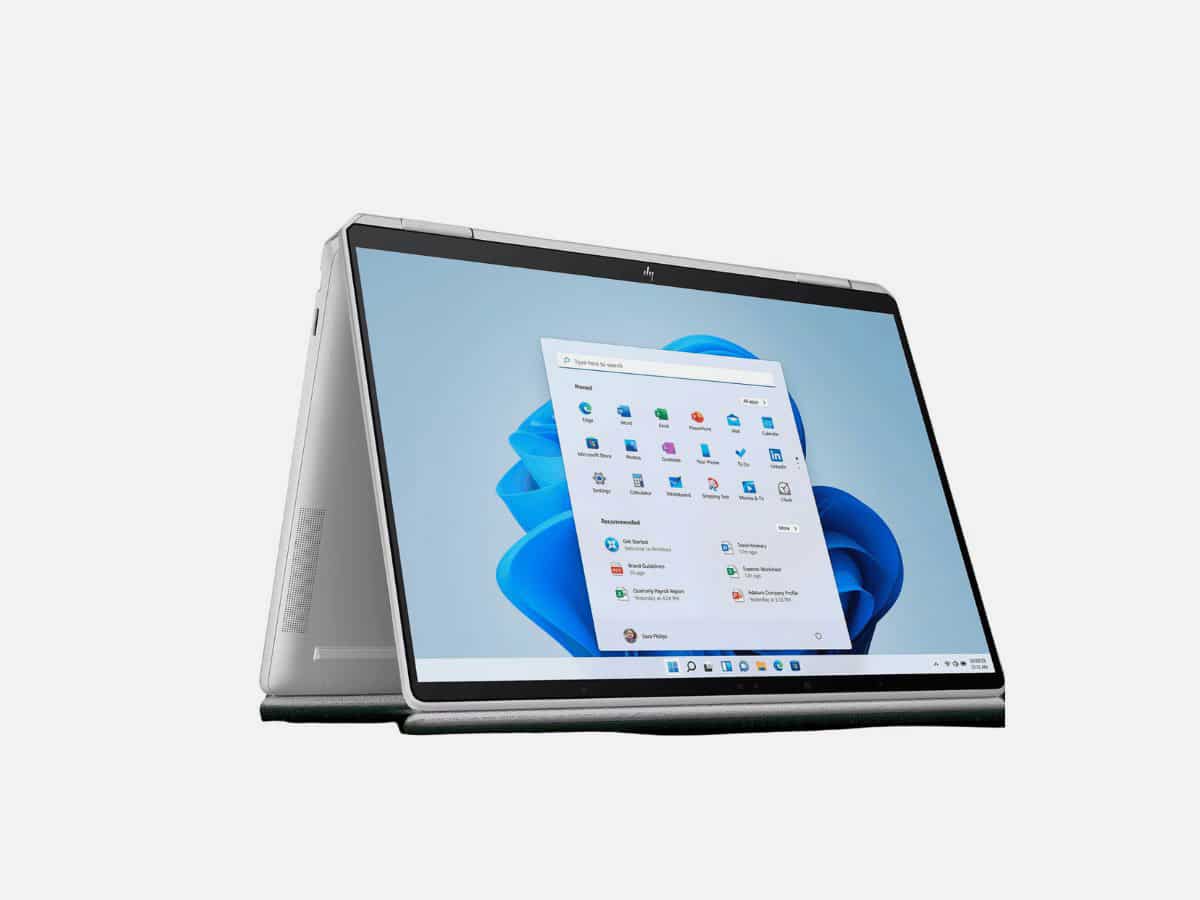 The Ultimate Flex: HP Spectre x360 2-in-1 Laptop 14-ef0046TU
By combining the innovative design of HP's 2-in-1 form factor with increased performance and functionality, the 14-ef0046TU is the ultimate feature-packed pairing of power and flexibility.
Thanks to a premium OLED display that delivers perfect blacks and incredible contrast—along with HP's 'Auto Colour' technology for precise colour generation—your work and entertainment have never looked better. And like the 13-bf0050TU, this laptop's GlamCam, backlight adjustment and auto-frame technology will keep you looking your best, while the addition of AI Noise Reduction and Dynamic Voice Levelling ensures you can be heard without interruption on those all-important video calls.
The 14-ef0046TU also delivers optimal performance while keeping fan noise and temperature under control thanks to its smart thermal management technology, which will come in handy as the comfort of the all-in-one, full size keyboard's 1.5mm key travel sees you typing for hours to your heart's content!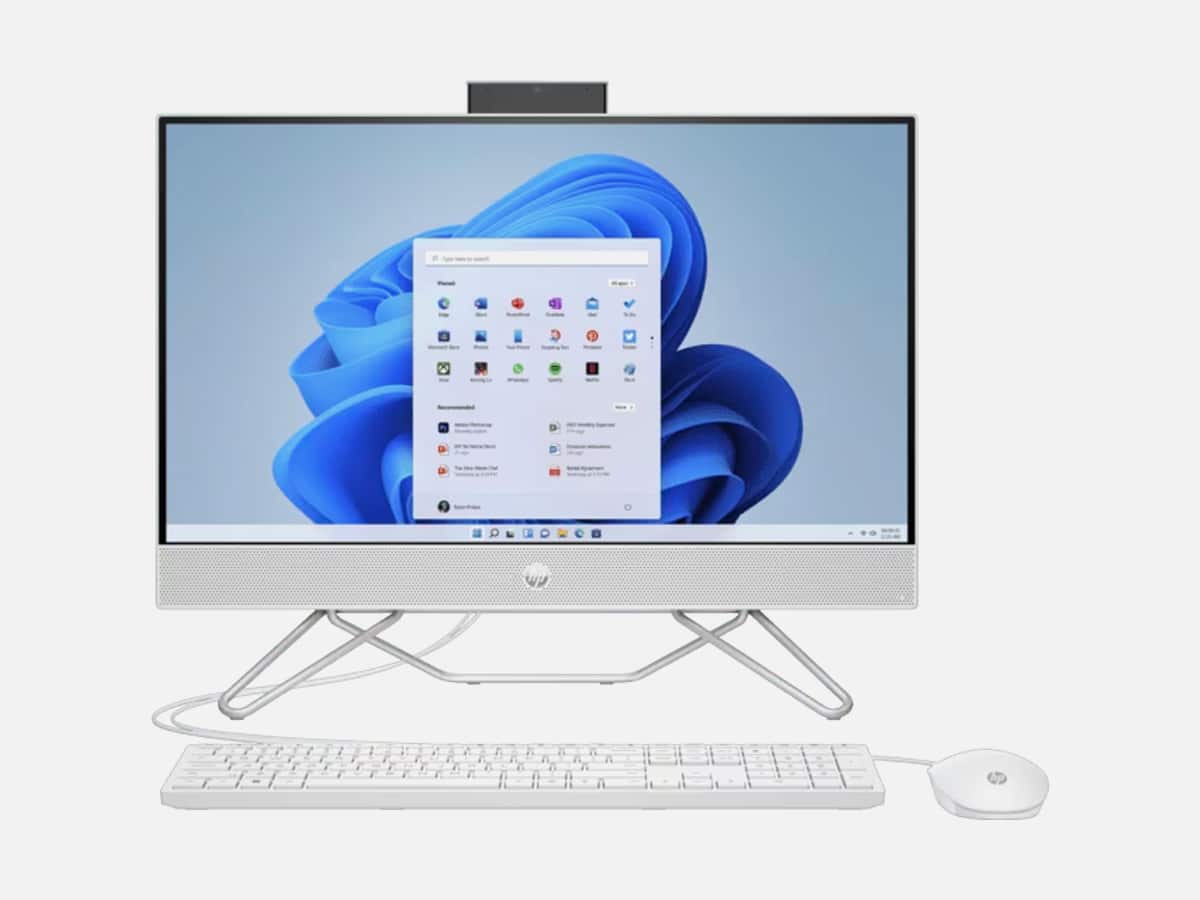 Power & Sustainability: HP 23.8 inch All-In-One Desktop PC 24-cb1010a
While the portability of a laptop is undeniably handy, sometimes you just can't compete with the oomph and reliability of a premium desktop. This all-in-one setup features a stunning 23.8-inch FHD three-sided micro-edge display, backed by an Intel Iris X graphics card that will serve up high-end visuals, whether you're creating, gaming, or watching your favourite shows and movies.
Performance and storage are both here in spades thanks to the Intel Core i5-1235U processor and 512 GB PCIe SSD, which will see this desk-bound dynamo boot up in seconds, so you can save time getting on with the task at hand. And if all that wasn't enough, the 24-cb1010a is perfect for the environmentally minded as it includes sustainable materials like both ocean-bound plastic and post-consumer recycled plastic. A powerful machine that helps you to care for the planet? That sounds like the future to us.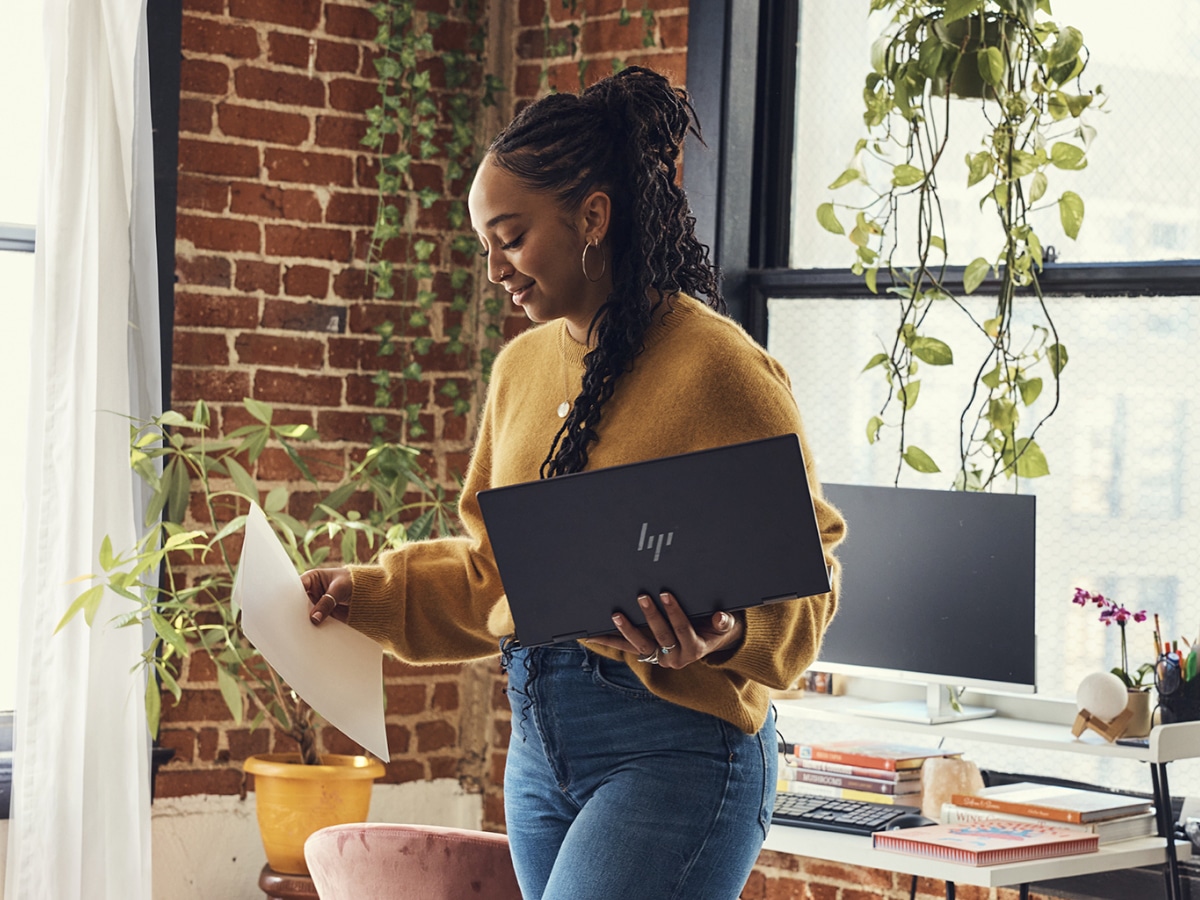 Regardless of whether you're looking for the portability of a premium laptop, the flexibility (and technological wizardry) of a 2-in-1, or the reliability of an all-in-one desktop, HP has the computing solution for you. Combining innovation, immaculate construction, and an unmatched range of features, there's no better way to enhance your experience across work, creativity, and entertainment. Explore the full range via the link below.