HP Spectre x360 Cuts No Corners on Design or Performance
Working from home during self-isolation has provided us with more time to go hands-on with some of the more desirable hardware that's out in the wild, such as the incredibly sleek HP Spectre x360 13-inch laptop.
This slim yet powerful 2-in-1 laptop is one of the smallest available in the 13-inch category with a 90% screen-to-body ratio, a gorgeous 4k touchscreen, and killer battery life. The fact that its name bears reference to the James Bond franchise is just the icing on the cake.
HP Spectre x360 13 features the latest i5 or i7 Intel quad-core processor for proven efficiency and speed. HP even enables you to heighten performance based on the desired task by managing thermal settings and choosing from cool, quiet, or performance modes. The processor is complemented by up to 16GB of memory and up to 1TB SSD internal data storage.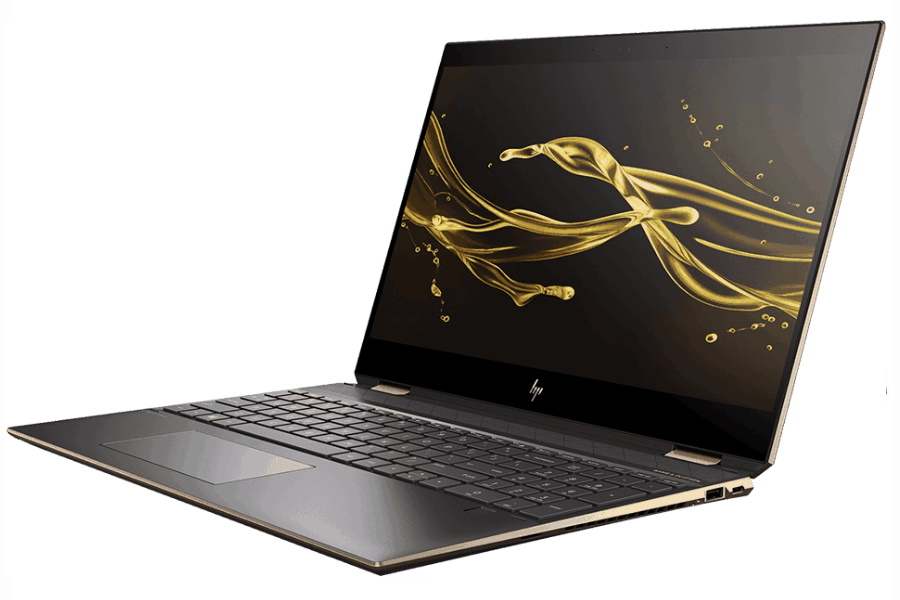 Depending on the settings and tasks, Spectre x360 offers over 22 hours of battery life – So longer than you'll possibly need during a day. The HP Fast Charge feature means you can get an additional 50% charge in just 30 minutes.
HP has gone all out on security features with an integrated IR camera, fingerprint reader, camera kill switch and HP Sure View. The kill switch is a small physical switch located on the side of the laptop chassis that turns off the built-in camera when not in use. There's no reason to stick tape over it. HP Sure View is an optional extra where upon pressing F1, a dark privacy screen deploys making it difficult for those around you beyond a 35-degree angle to see what's happening on screen.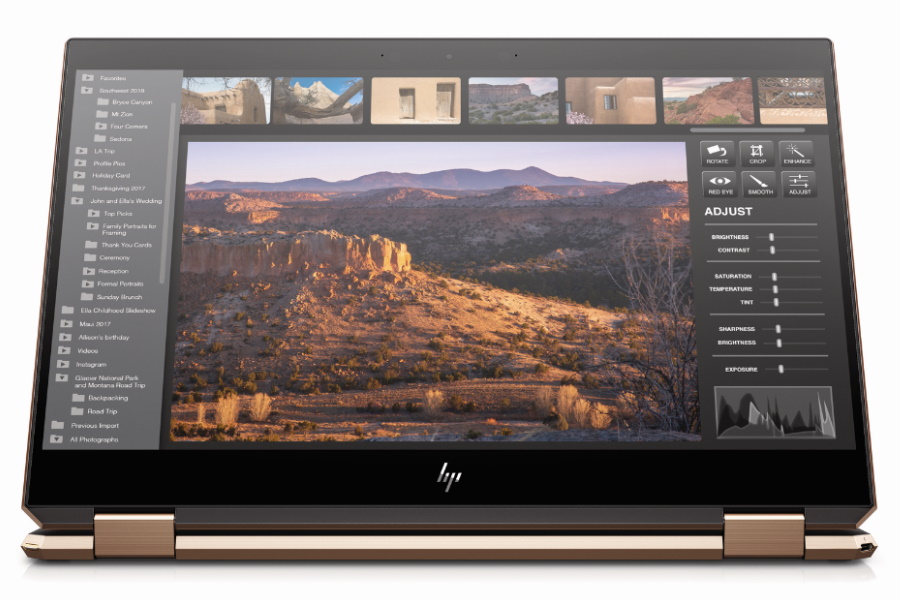 If looking to max out laptop specs, the optional 4k OLED touch display is the way to go. This 400-nit display offers True Black HDR for crisp and vibrant visuals with anti-reflection for outdoor use and a 30% wider colour range than what came before. The display is protected by scratch-resistant Corning Gorilla Glass that's great for standing up to all the daily abuse that's expected of a touchscreen.
HP Spectre x360 13 features a gem-cut design with unique cornered angles chiselled in the aluminium machined chassis. It's a very nice looking laptop, or 2-in-1. Spectre x360 measures in at 13% smaller than the previous model and weighs in at 1.3kg.
Beyond your camera kill switch, the chassis also includes a Micro SD reader, USB Type-C port, combination audio jack and another USB 3.1 Type-A port. Turn it around to take in the elegant Spectre branding on the hinge.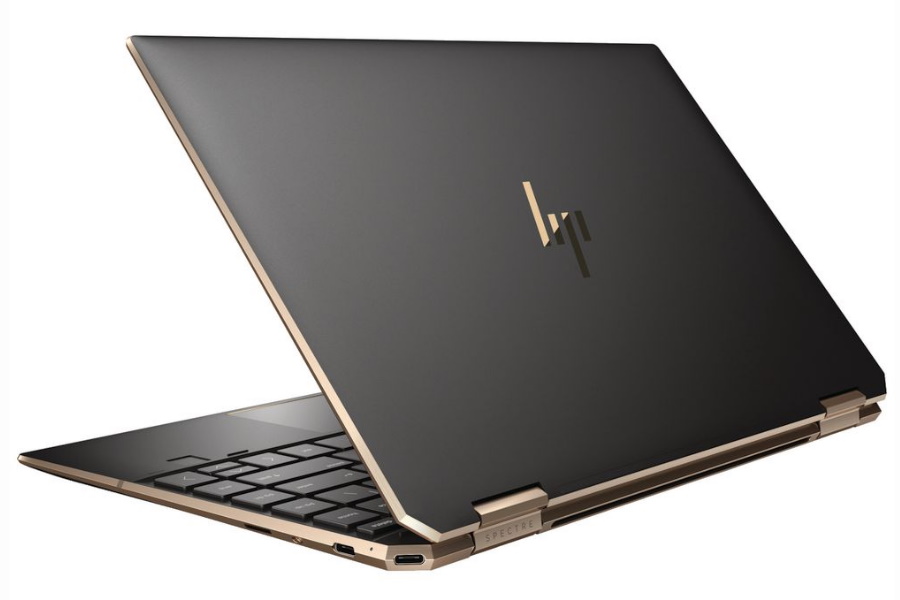 The HP Spectre x360 13 is available in your choice of finishes including Nightfall Black with Copper Luxe accents, Poseidon Blue with Pale Brass and the newly introduced Natural Silver. Prices for the HP x360 begin at $1,999 and vary depending on your optional extras. Speaking of extras, the HP Tilt Pen is great for making use of the touchscreen, and the leather sleeve is a nice touch, but not essential.
There are a lot of great all-rounder and 2-in-1 laptops available for less money, but most fail to take performance and personal security as seriously as HP. And arguably no other laptop looks anywhere near as elegant as this beauty.