Lenovo's New Yoga AIO 7 Has a Rotating Display For Better App Scrolling
Lenovo is getting things done in smarter and more innovative ways than ever before. Coming a long way since their time as the PC business at IBM, Lenovo took clout of their iconic ThinkPad and exploded into the world ergonomic and practical computer hardware. Now in 2021, they show off once again with the unveiling of the innovative Yoga AIO 7 all-in-one desktop PC that they claim takes up less desk space thanks to its rotating display. Looking like a cross between an iMac and a Surface desktop computer, we think Apple and Microsoft may have just received a warning that Player 3 has entered the fray.
You'll Also Like:
Lenovo Gets Flexible with Five New Yoga Laptops
Lenovo's ThinkPad TrackPoint Keyboard II Has Finally Landed
Samsung's Insane 2021 Neo QLED TVs are Slimmer, Sharper and Sexier
Set to make a superhero landing at CES 2021, Lenovo is offering up immersive experiences that are more personal than ever. Understanding just how smart every bit of technology is nowadays, Lenovo's focus on design and engineering advancements has been driven by people's evolving everyday experiences. Releasing a whole host of sleek consumer-targeted products, Lenovo has impressed us immensely with the Yoga AIO 7 all-in-one desktop PC.
Featuring Lenovo's exclusive rotatable hinge, this all-in-one beast of computer solves the need for a quality, colour-accurate monitor and a computer capable of using the damn thing. Optimised for colour gamut fans, the Yoga AIO 7 display supports both 99 per cent DCI-P3 and 99 per cent Adobe RGB colour standards. Moving the slim-framed display is as easy as pushing with your fingers, and with a tilt angle of 20 degrees, its easily adjusted to your preferred position in seconds. Powering it all is an AMD Ryzen 7 4800H processor and paired with an NVIDIA GeForce RTX 2060 GPU.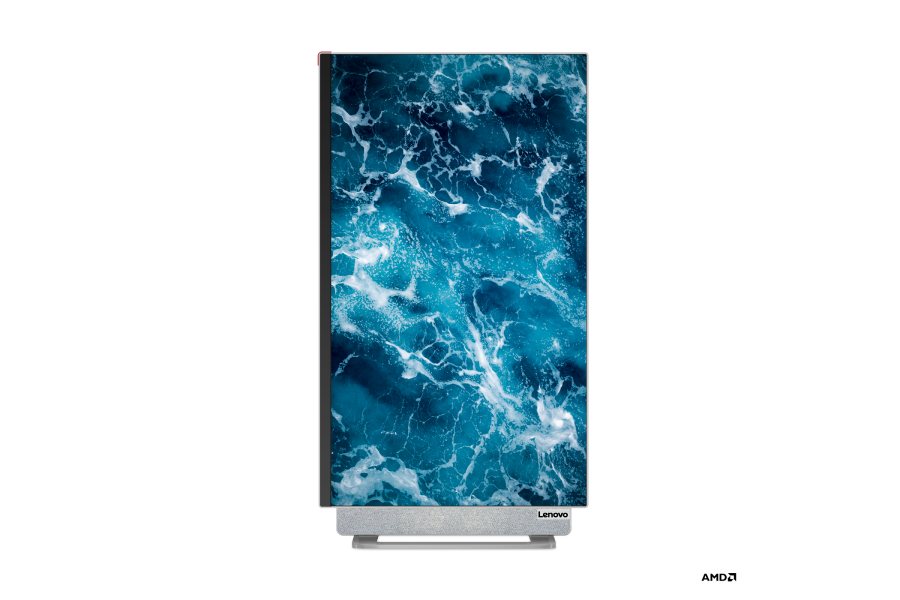 Helping to clear space on your desk even further, inside the Yoga AIO 7 are JBL Harman-certified stereo speakers, placed under the rotating display for immersive sound no matter the display's orientation. Oh, and those speakers are Amazon Alexa compatible too.
Rocking a minimalist design with a blend of Cloud Grey and Moon White hues, it's not only functional, its a real head turner too. Bundled together with a wireless keyboard, mouse, and detachable top-placed 5M web camera, it's clean and minimal personified. Plus with USB-C connectivity, one cable does it all for transferring from a laptop to the Yoga AIO 7.
Arriving in April this year, the Yoga AIO 7 will cost between A$2,499 to A$3,999 depending on your chosen configuration.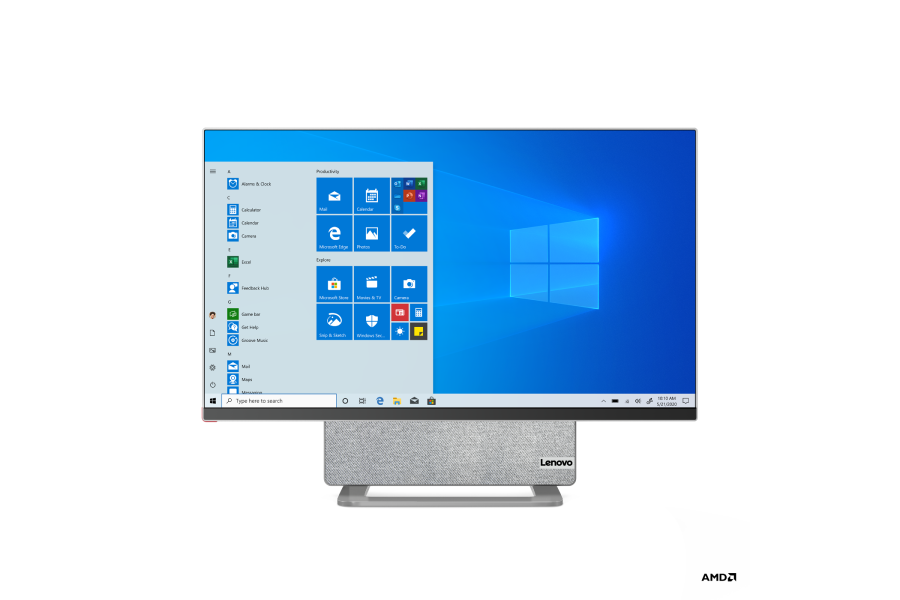 You'll Also Like:
Lenovo Gets Flexible with Five New Yoga Laptops
Lenovo's ThinkPad TrackPoint Keyboard II Has Finally Landed
Samsung's Insane 2021 Neo QLED TVs are Slimmer, Sharper and Sexier