Razer Unleashes its Tomahawk Gaming Desktop Computer
The Tomahawk marks the first time that Razer has ventured into the desktop gaming computer segment. They have plenty of accessories and other paraphernalia; they even have their own gaming laptop. But until now, they've never made a dedicated gaming desktop computer (true, they've collaborated with Lenovo and Maingear on a couple of projects, but never have they done one on their own). For a first time out—and even just in general—the Tomahawk is an impressive outing.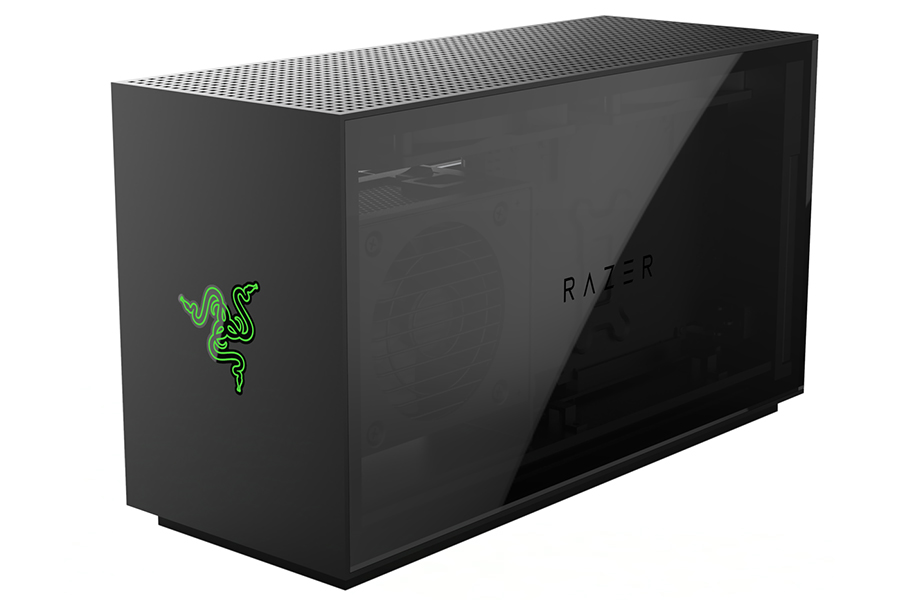 "Tomahawk" is a fitting name for this computer. Just like its namesake, the Tomahawk computer is small—it's not a full blown ax, but rather a useful tool in a small package. The aluminum and tempered glass box is closer in size to an external GPU than any other desktop you've ever seen. What's not small, however, is the Tomahawk's performance. Built around an Intel NUC Element modular computer, the Tomahawk offers a 45W Core i0-9980HK mobile CPU. Even more interesting, the brains of this computer are swappable. It also comes with its own cooling, has slots for memory and storage, includes a Wi-Fi 6 radio, and all the headers you would expect from the motherboard of a desktop PC. It also comes with plenty of ports. Razer just had to add the enclosure, a power supply, a graphics card, SSD, fans, and RAM.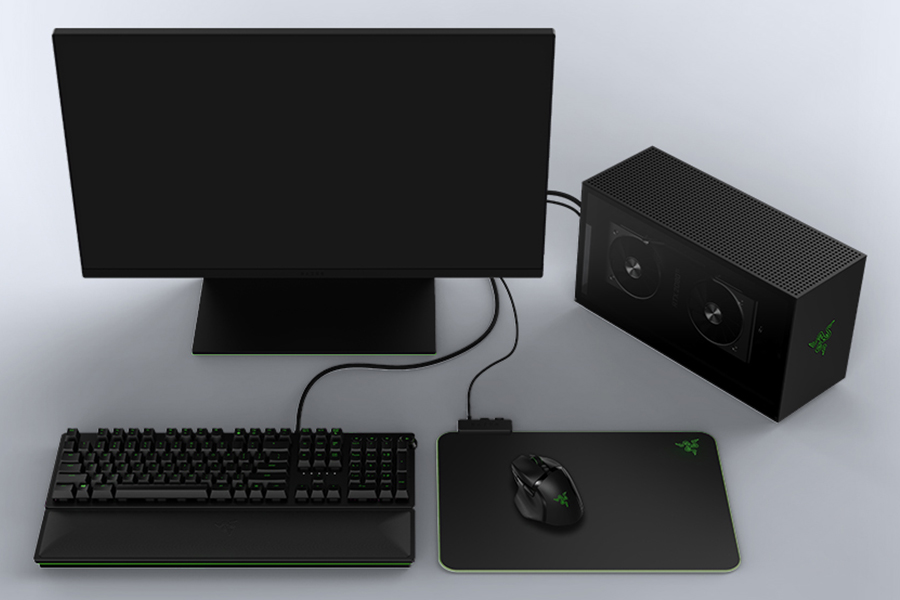 Razer will be offering the full system with units shipping in June. You can expect the pricing to be right around $2,000, for which you'll get a Core i7, 16GB of RAM, 512 GB of solid state storage, and an RTX 20-series GPU. Alternatively, you may be able to pick up the enclosure and other options and then provide your own guts through retailers like Amazon and Newegg to make your custom version.