Corsair's TBT100 Thunderbolt 3 is the Only Dock You Need
Corsair isn't just for the PC Master Race anymore. If you're a Mac user in need of a USB-C Thunderbolt 3 dock, then they've got you covered. Providing you with the mighty speeds of Thunderbolt 3, the TBT100 Dock from Corsair is the only dock you'll ever need.
You'll Also Like:
Samsung's New Sound+ Soundbar Shows Off Its Sexy Curves
Bang & Olufsen Launch New TV 'BeoVision Eclipse'
Facebook is Planning an AR Wrist Wearable That Can Read Your Mind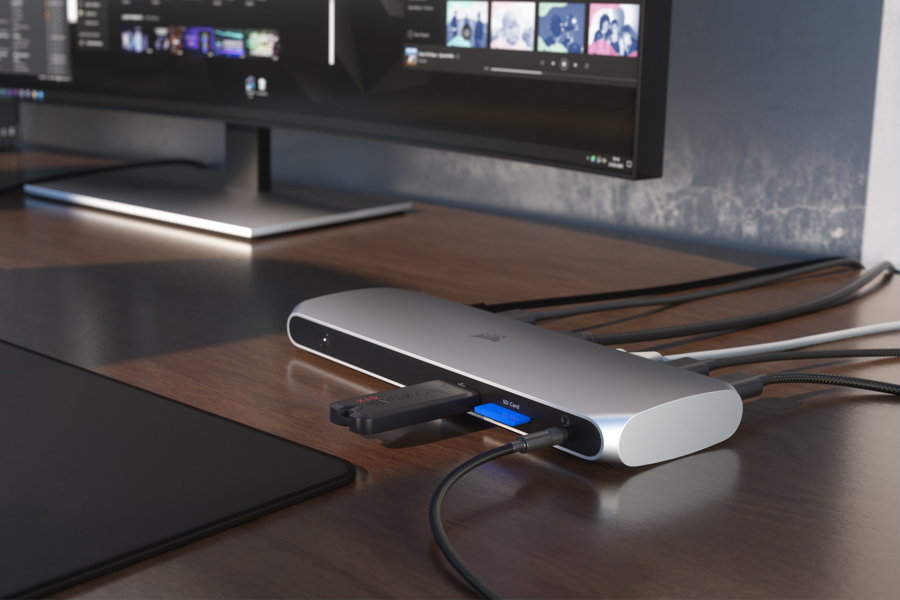 Get ready to connect a wealth of devices to your Mac or any laptop with Thunderbolt 3. Boasting a whopping 40Gbps bandwidth, this bad boy will send 85W of power straight to your computer while powering up to nine devices.
All your devices are just one cable away with the Corsair TBT100 Thunderbolt 3 dock. It's got two USB-C 3.1 ports, dual USB-A 3.1 ports, an SDXC card reader, a 3.5mm audio jack (can't get rid of it that easily, Apple), a Gigabit Ethernet port, dual HDMI 2.0 ports, a Kensington security lock, and of course, the Thunderbolt 3 port for connecting it to your laptop.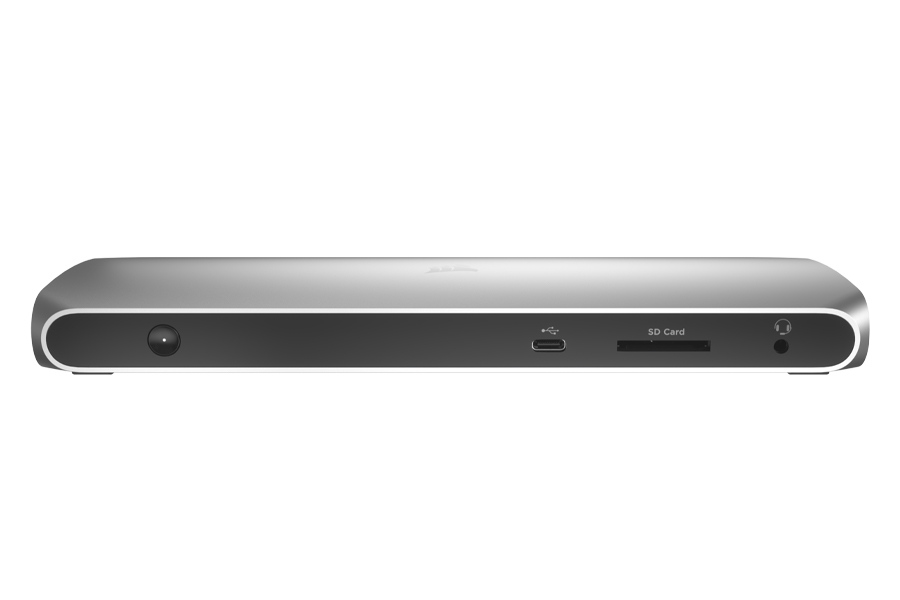 Able to power two external displays at 4K 60HZ in HDR, the Corsair TBT100 has some serious grunt for something so sleek and sexy. Sporting a durable and slim aluminium housing that looks great and easily fits into any setup, no matter your aesthetic choice. Plus, with that Kensington Security Slot, it's thief-proof too.
Ready for either macOS or Windows, it's a simple as plugin and play. At USD$259.99, it's not cheap, but if you follow the buy once, cry once rule, this is the only way to go. Get Corsair's TBT100 Thunderbolt 3 dock; it's the only one you'll ever need.
You'll Also Like:
Pro-Ject Debut PRO Turntable Cops a One-Piece Carbon-Aluminium Tonearm
The Frost Summits Series IoT Chargers are Built for Extreme Adventure
Vaonis Vespera Ultra-Light Smart Telescope