Courant Catch 3 Wireless Charging Pad Charges and Organises
Just how cluttered is the top of your nightstand? No doubt you have a lamp, maybe a photo or two, possibly an alarm clock, probably at least one charging cable, and then some sort of basket to hold odds and ends like your keys and wallet. It's a mess, but it doesn't have to be. The Courant Catch 3 Wireless Charging Pad can help you organise your nightstand—or anywhere you put your everyday carry items—and make it look good at the same time.
You'll also like:
Belkin 3-in-1 Wireless Charging Station Eliminates Cords
Mophie's New Powerstation Offers Wireless Charging
Native Union Charging Dock is a Must-Own Accessory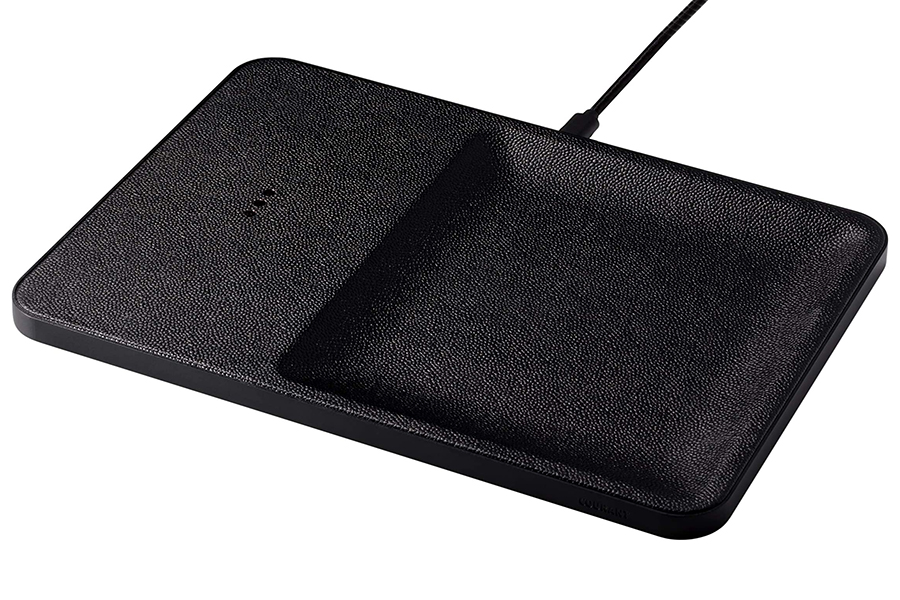 The Courant Catch 3 is a stylish wire charger that also features a recessed area that serves to keep all your personal essentials organised. The area is large enough—11 inches by 8 inches—to hold keys, pens, coins, cards, and your wallet, plus more. You can reduce the spread of these items, keeping them centrally located instead of strewn all over the place. And because the Catch 3 is finished in pebble grain premium Italian leather, it has an elegant look that will dress up any space where it is put. Underneath the leather is a chassis of matte aluminium alloy, which again adds to the handsome looks. The pad comes in saddle brown, black, bone white, ash, and dusty rose.
The left third of the Catch 3 is the charging area of the pad—it's a large area to put your Qi-enabled devices. Much like how Courant exceeds expectations in the looks of the device, they also stepped up their game for the charging capability. Compared to your standard wireless charger, the Catch 3 will shave off 30 minutes of charging time. The super-fast wireless charging coil is controlled by an intelligent chip that detects when there is an object or any heat on the pad. The pad is a single device pad, but it offers up to 10W of wireless output. If you need to get your nightstand organised, you can pick up the Courant Catch 3 Wireless Charging Pad on the company's web site for USD$175.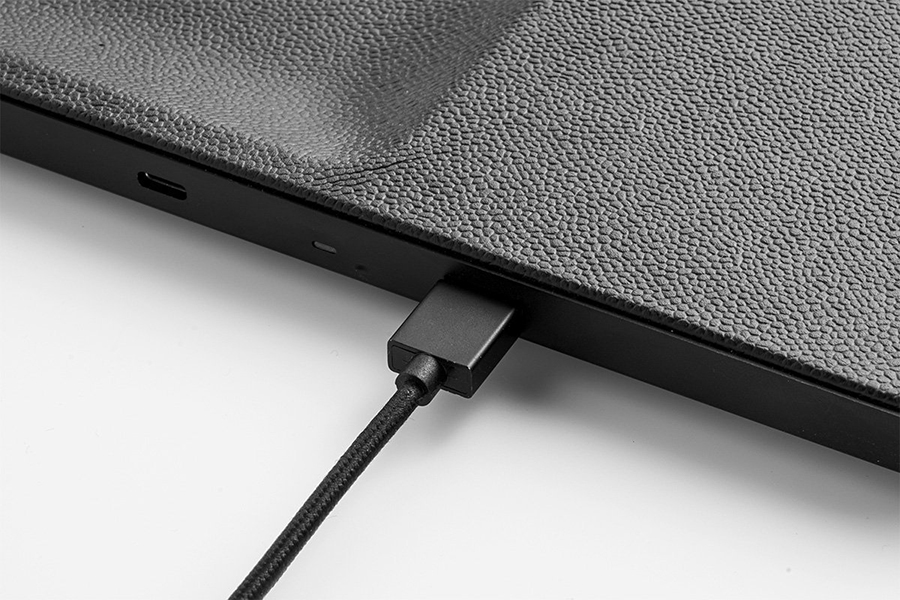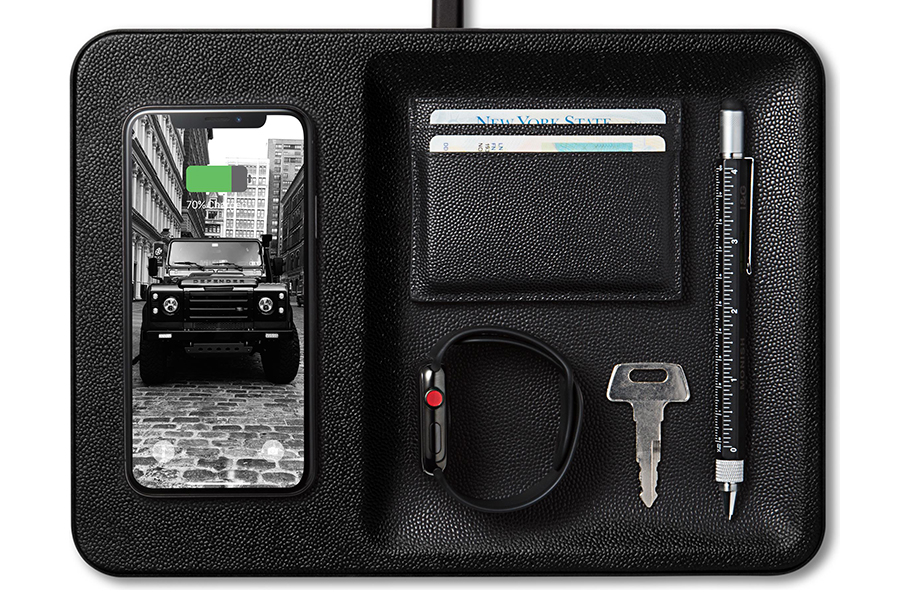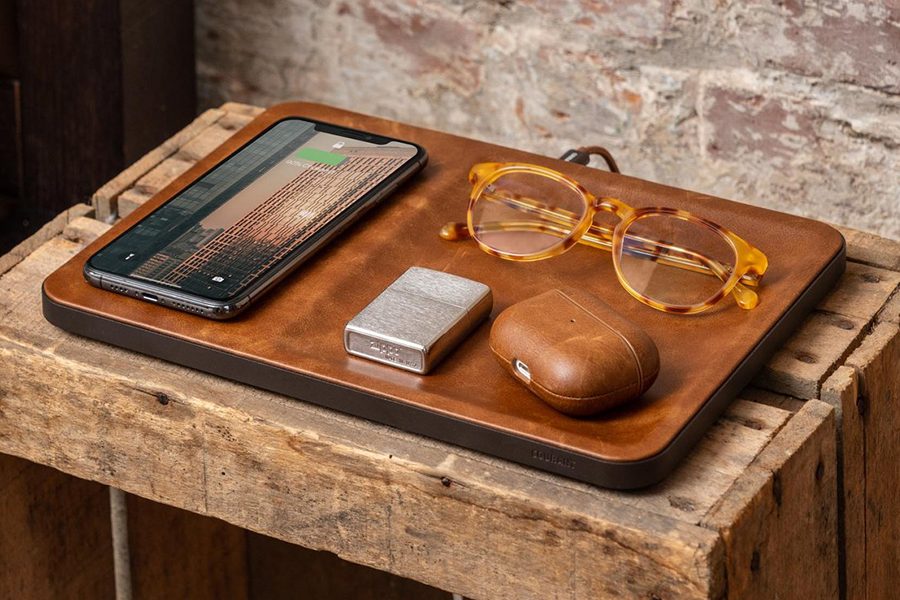 You'll also like:
Belkin 3-in-1 Wireless Charging Station Eliminates Cords
Mophie's New Powerstation Offers Wireless Charging
Native Union Charging Dock is a Must-Own Accessory