Hands On With The DJI Mavic Air 2
DJI has been kicking goals in the consumer drone market for nearly a decade now and, it's clear, all this experience is paying off. The DJI Mavic Air 2 is exceptional. From the super accessible functionality to its unprecedented battery life, there's no doubt that this is the best drone that you can buy for less than AUD $1,500. We got our hands on the DJI Mavic Air 2 and have been putting it through its paces ever since. Here's the verdict: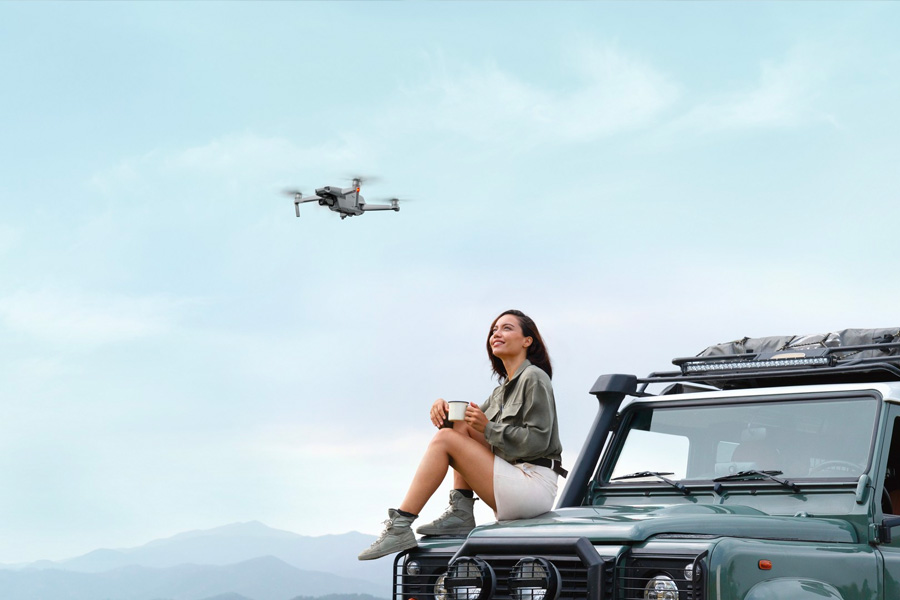 Pros
Insane 4K Video recording
Over 30 minutes of fly time on a single charge
In-app video editing software: DJI's Smartphoto
8K Hyperlapse
Great safety features
Enough in-built storage for around 15 mins worth of footage
Unreal price (AUD $1,499)
Cons
Extra batteries don't come as standard
The 48MP camera can be overkill at times
App-based editing is limited to 1080p
Camera
Honestly, this is the best damn camera we've encountered on a drone to date (FYI, we haven't tried out the Mavic Pro 2 yet).
The 4K UHD 60FPS video recording seamlessly captures footage that wouldn't be out of place in a cinema. DJI uses a Quad Bayer Camera on the Mavic Air 2 – taking two photos to avoid AI correction for moving objects – so it gets great true to form stills at whatever speed the drone or the subject is travelling. They've also updated the image sensor so it can now shoot 48MP resolution in either DNG or JPG format. This will be huge news for those who love to take high-res RAW images and then edit them later in photoshop or lightroom. One thing to note, there is more visible grain and a short delay as the big image writes to memory.
Skip to here if you're camera jargon isn't your cup of tea.
To put it simply, the camera is for everyone. Whether you're a professional who wants incredible high-res photos with your own specifications or you're just a novice who just wants to take a good video without all the head noise – the Mavic Air 2 will get the job done. One thing to note, if you're keen on shooting a lot you'll want to make sure you have a big enough memory card as the photo file sizes can exceed 100mb when shooting at its highest setting.
The other thing that makes DJI so damn good is the in-built video editing software. These automatic shooting modes, called SmartPhoto, are great for creating professional-looking content without the hassle of even flying the drone. Just press the button and take your hands off the remote. The drone will do the rest. Something to note, in this mode you'll be limited to 1080p. It's not a huge issue, but you may want to try out editing the videos yourself for the best output.
There's also an 8K hyper-lapse mode that we only got to try out briefly. Even in this short session, it showed promise.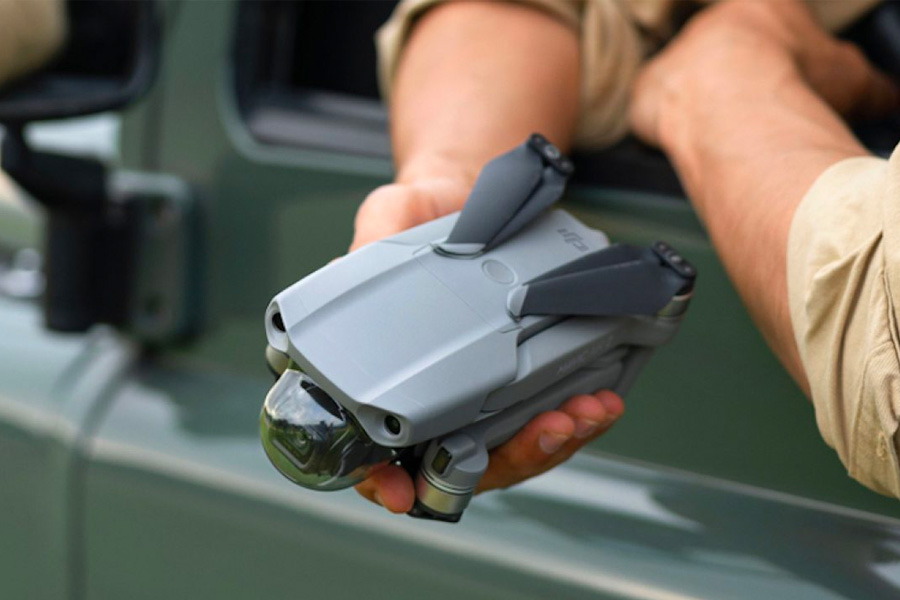 Value for Money
Despite its modest price tag (AUD $1,499) the Mavic Air 2 boasts all the features you'd expect to find in a top of the line drone. With 4K video recording, super-responsive controls and seamless smartphone connectivity you'd be hard-pressed to fault the little fella. And, let us tell you. It's small. At a smidge over half a kg and small enough to squeeze into any camera bag, its the kind of thing you'd happily bring on any adventure whether it's a weekend away or an overseas expedition.
For our review, we were sent the Fly More Combo in addition to the drone. It includes two extra battery's (AUD $199 each), ND filter set, a shoulder bag, some extra propellors and some charging accessories. It's definitely not an essential, but if you're gonna be flying more than occasionally we highly recommend it. It's a couple of hundred dollars more (AUD $1,899), but the extra batteries and the battery pack adaptor mean that you can fly all day long. In terms of price, it's still super competitive.
Safety Features
When you're zooming around a camera worth this much, it's understandable if you're a bit apprehensive at the start. Luckily, the Mavic Air 2 boasts DJI's Advanced Pilot Assistance Systems (APAS) version 3.0, which should let you fly with peace of mind. Basically, the APAS 3.0 is the in-built obstacle avoidance software that draws on information from light sensors on the Mavic Air 2. We had a go of putting it to the test and were quite impressed. The APAS 3.0 automatically overrides when you're about to hit something. There was one point when we were landing the drone on a small plinth that the APAS 3.0 wigged out a little bit, but hey, nobody's perfect. Oh and, be mindful, there's no sensor on the top of the drone so watch out for trees.
When compared to its predecessor, it is a bit bigger. But, honestly, we reckon this is for the best. Both its predecessor and the Mavic Mini can be subject to getting blown away if the wind is strong. We found that the Mavic Air 2 was pretty damn stable even in the face of a strong coastal southerly. You can tell there's some snazzy tech under the hood making minor adjustments to keep it put in one spot.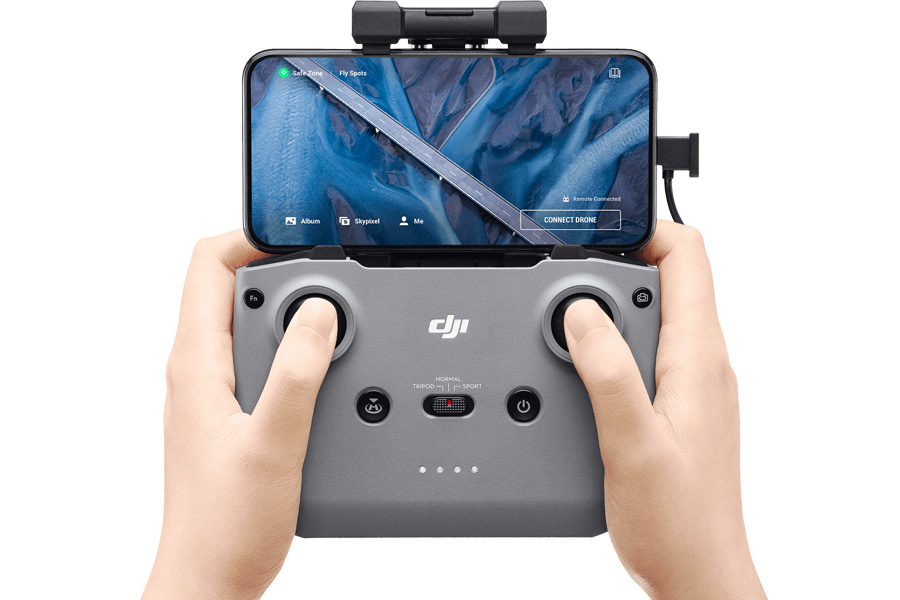 Accessibility
The Mavic Air 2's controller looks a little different to its predecessors. Drawing from the Mavic Mini, DJI has opted to ditch the LCD and rely solely on the smartphone clip – which is now situated on the top of the controller. It makes a lot of sense. The controller a lot more compact and has a lot longer battery time so you rarely have to charge it (we charged it once).
What hasn't changed about the controller is how intuitive the controls are. Even if you've never flown a drone or even played a flying video game, you'll pick it up super quickly. On the flip side, it's also possible to take complete control over the drone and its camera. This allows those who are more seasoned flyers to get the perfect shot.
The Bottom Line
Whether this is your first drone or your tenth, you'll be happy with the DJI Mavic Air 2. It's light years ahead of its predecessor and the entry-level Mavic Mini whilst still being light and compact enough to consider throwing into a backpack. The camera is almost too good. But, you'd be hard-pressed to find one better for less than AUD $2,000.
When buying, consider getting the Fly More Combo if you intend to shoot for longer than thirty minutes in a session.