DJI's Digital FPV System Offers a True Flying Experience
The DJI FPV system comes with a DJI FPV Air Unit Module, DJI FPV Camera, DJI FPV Goggles, and a DJI FPV Remote Controller. With a 4km transmission range, you'll be able to fly your drone farther and, because of the improved low-latency video transmission (28ms), you won't miss any of it. The RC also has a low latency rate between the RC and the Air Unit, coming in at 7ms. When recording, the FPV Air Unite captures video at 1080 p and 60fps.
But it's drone racing where the FPV system really shines. "As drone racing grows in popularity," explains Ferdinand Wolf, Creative Director, DJI Europe, "FPV racers are looking for the next technology to keep up with their demands. The new DJI FPV System was designed using our vast experience creating aerial and ground transmission systems and offers technology truly unique to the market. As the only digital video transmission solution on the market that performs at the same level as analog, even surpassing it in some aspects, we hope to set a new standard for digital FPV."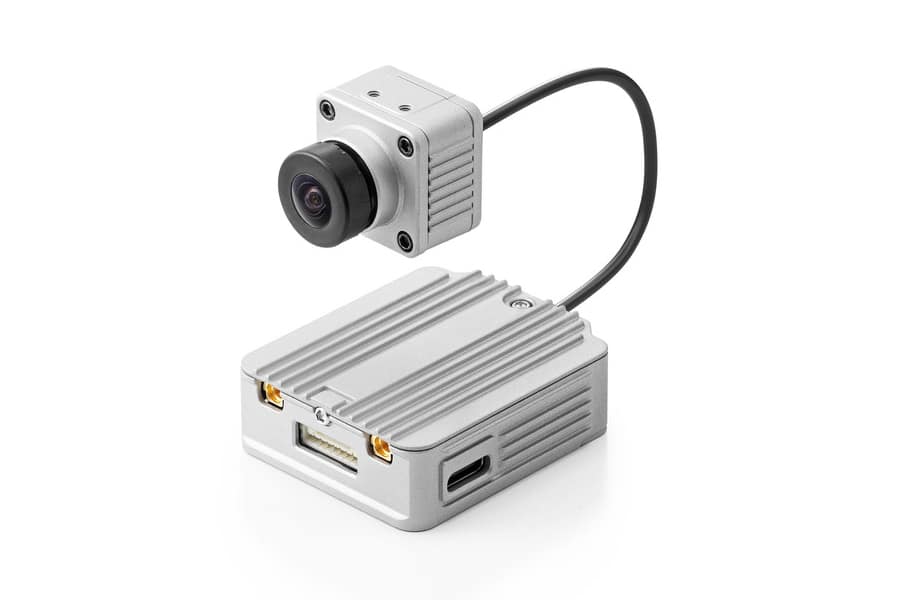 The challenge DJI is facing is that racing drones can fly at 90 miles per hour, and the video transmission uses low resolution and low latency analog signals to relay information. The result is poor color, video quality, and detail—no to mention the image regularly breaking up. Going to digital improves the detail and picture quality, but doesn't have the range needed or the latency to handle the job. As already discussed, DJI's FPV is able to meet both needs of better range and lower latency. The 150 degree ultra-wide-angle lens provides the view you need, but should you need to focus in, the "Focus Mode" narrows down the signal bitrate to the center of the frame. You can also adjust the camera modes to match your need—racing, standard, or LED mode for dark environments.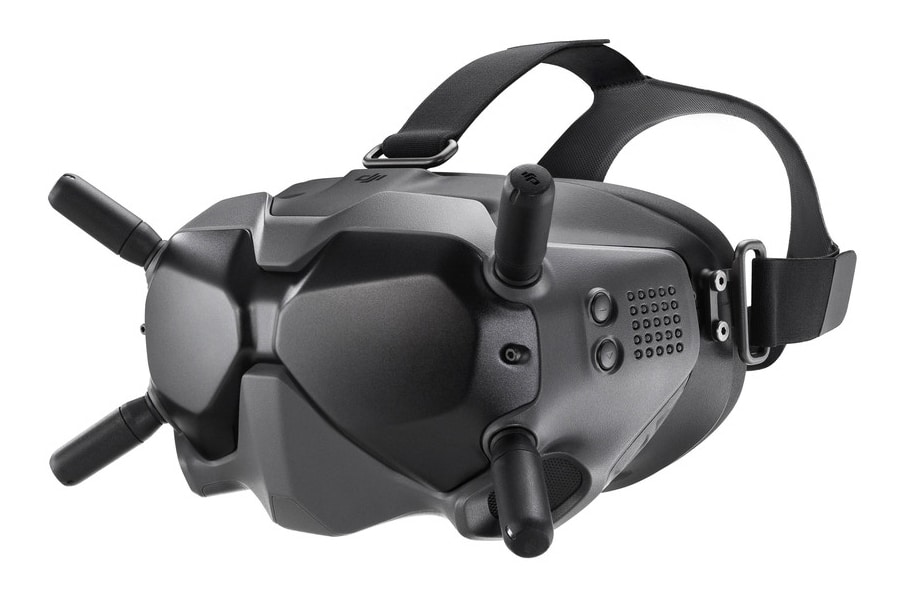 DJI's FPV system not only gives the edge in racing, but also provides the detail you need to have a flying experience unlike any other. That alone makes this system with the price.