Dyson AM09 Hot+Cool Review
I live in an old Victorian townhouse with solid concrete walls and zero insulation. What this means is that my bedroom is an absolute hot-box in summer, yet freezing cold in winter. Not good. So I was pretty excited to try out the latest bladeless fan from Dyson, the AM09 Hot+Cool. Hopefully it would be the solution to my many restless nights and effective enough to replace not just one device, but two.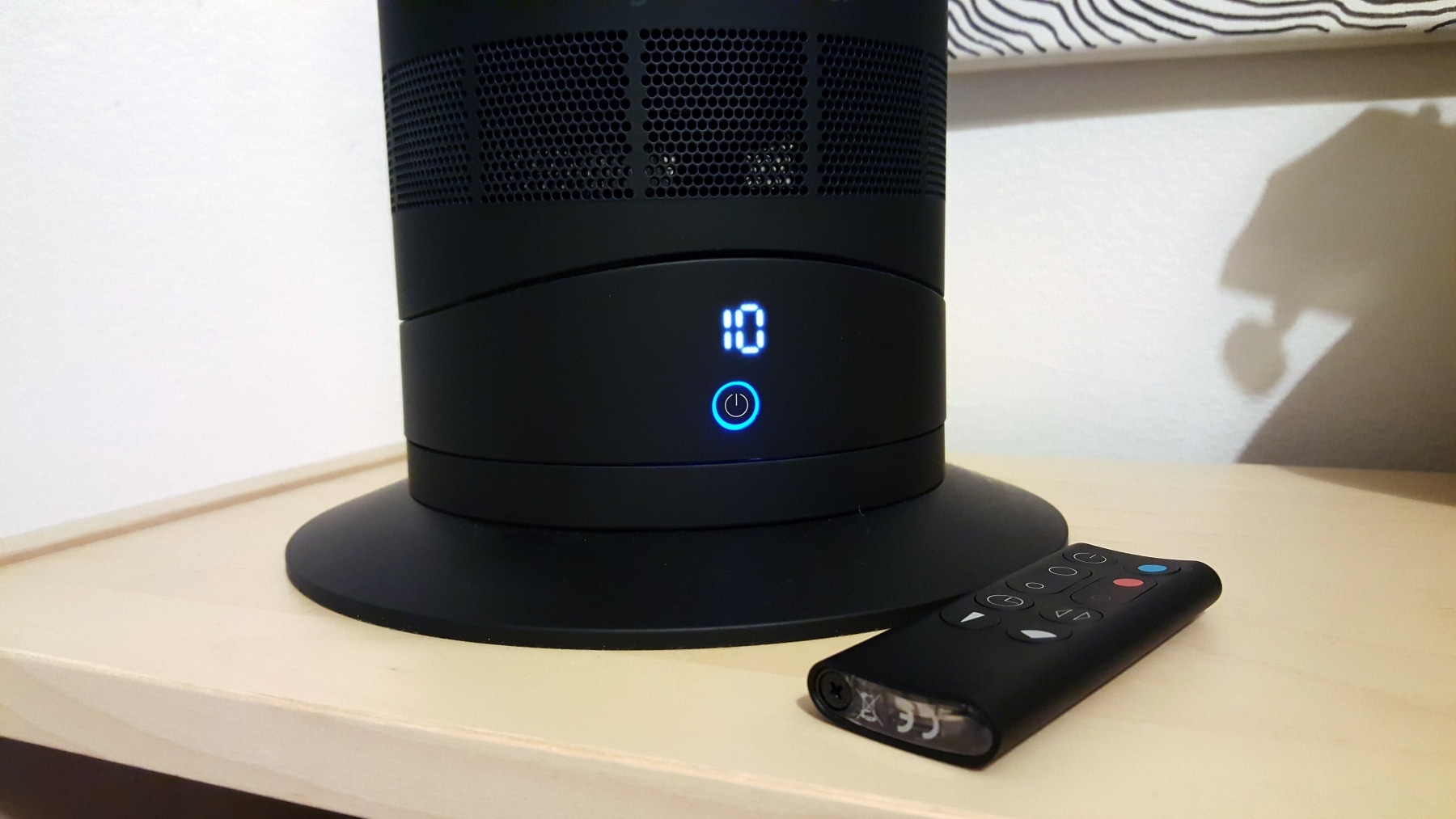 First off, the AM09 looks fantastic. The matt black exterior and 'nickle' (which is basically a nicer way of saying silver) colouring inside the bladeless fan would look comfortable in any 'man-space'. It has a futuristic yet not out-of-place feel to it and is certainly not an eyesaw like some of its brighter blue predecessors. It's also available in white and 'nickle'  if that suits your interior styling better.
At the base of the fan it pivots on its own centre of gravity without the need for clamping so you can easily leave it on the floor tilting up or on top of a bookshelf tilting downwards onto your bed. Unlike traditional fans where the oscillation is liked to the same motor that drives the blades, the Dyson AM09 comes with an independent motor in its base allowing it to smoothly rotate with the touch of a button on the remote control.

Speaking of the remote, it's probably my favourite part of the fan and a good place to start to explain its features.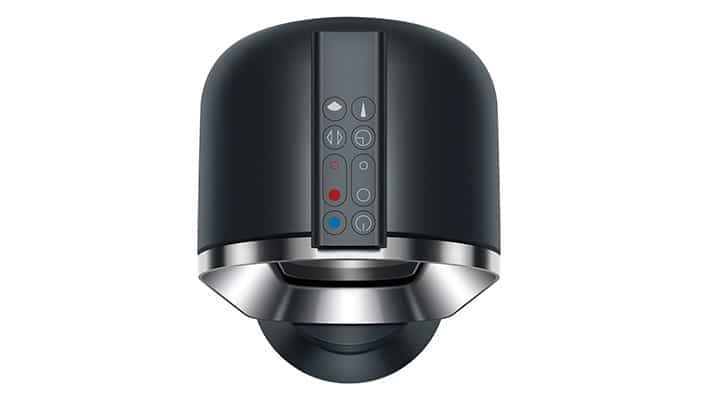 An on/off button that's simple enough. A blue circle for turning on just the fan or 'cooling'. A smaller and larger red circle to turn on the heating and control the target temperature in degrees. Another button for controlling the speed or power of the fan. A timer button. One to turn on/off oscillation and here's where thing's get a little nifty, two buttons to switch between the fan's two modes with the new jet focus control: (i) Personal Mode allows you a long-range powerful stream of air, much more narrow so there's no need to go crouch down beside the heater for warmth and; (ii) Diffused Mode which has a much wider projection to mix heat with the surrounding air and heat up the room as a whole.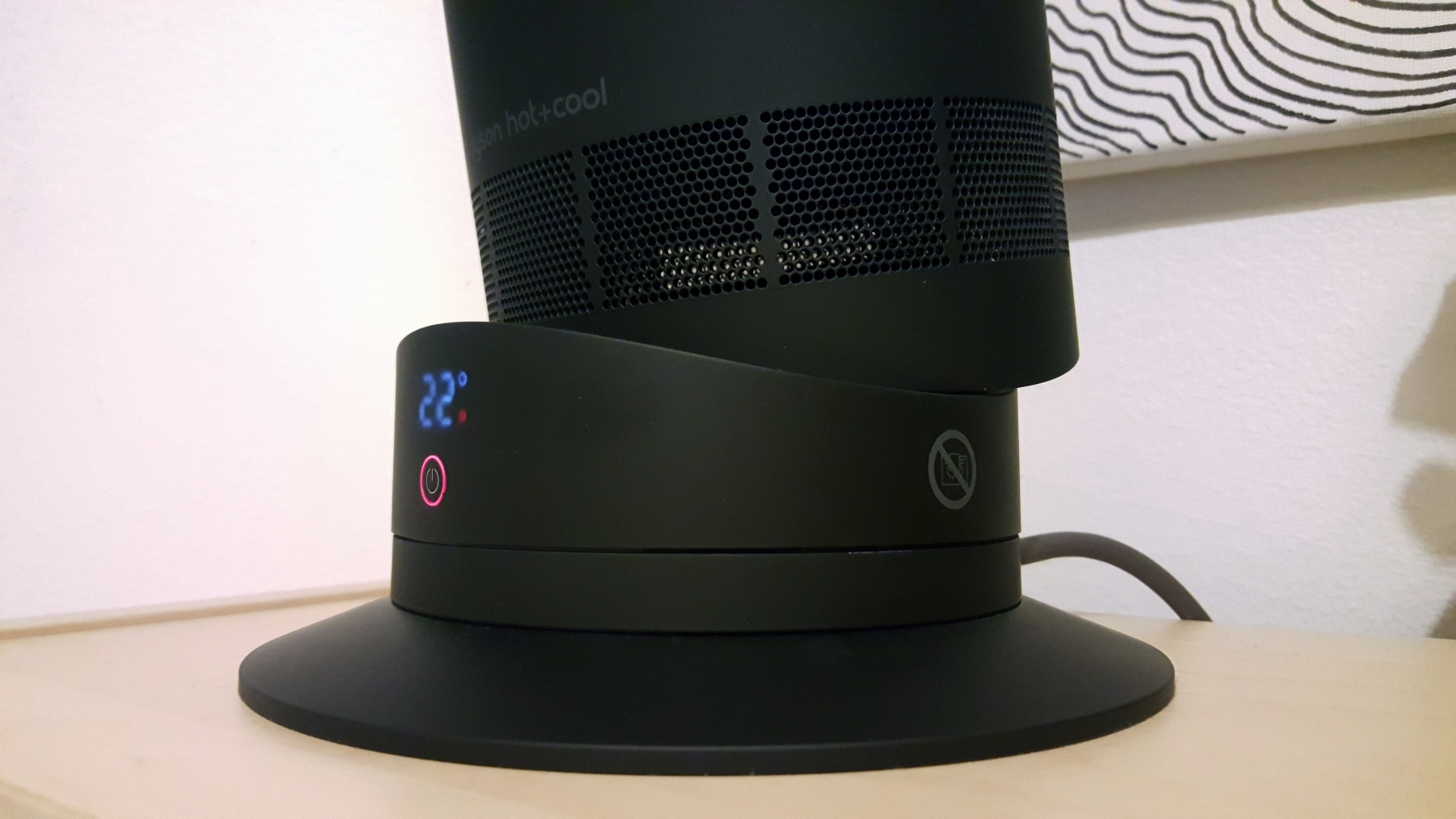 So if you haven't worked it out already, this is one of the best fans for sleep. In being able to set your exact designed temperature, the fan uses its intelligent thermostat to keep it there. If you've ever left a heater on in a room by accident you know what I'm talking about. The AM09 will switch off if the room exceeds your target temperature, meaning it's more energy efficient. Alternatively you can set it up to turn off using the built-in timer from 15 minutes up to 9 hours.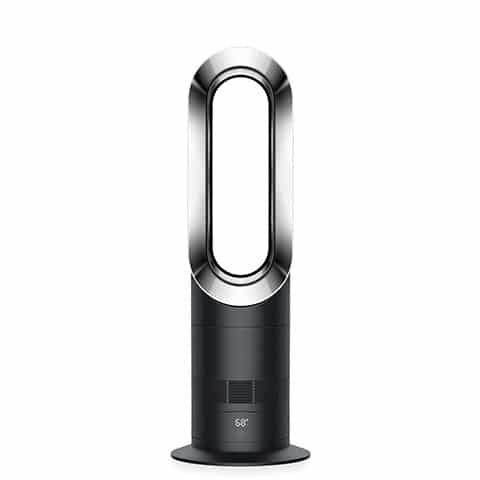 Having no blades means it's incredibly easy to clean (my Victorian house is fairly dusty!) and a lot quieter than its more dangerous blade wielding cousins. It's in fact also 75% quieter than its predecessor, the Dyson AM05.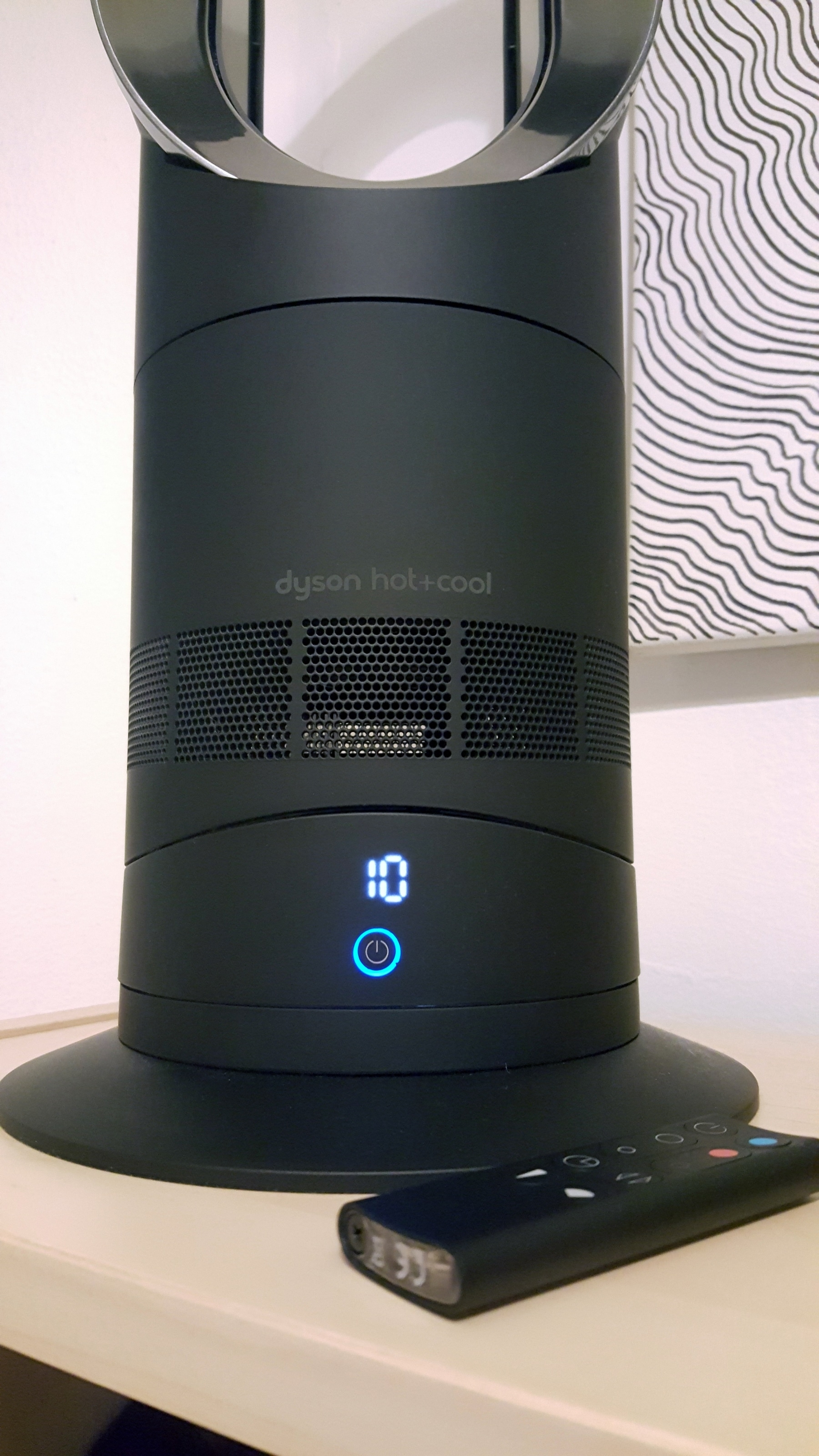 So at first glance, you might think AU$699 (RRP) is a pretty hefty price to pay for a fan (and it is (which might be its only downfall)). But think of this more of an investment in your overall well-being, and to be frank, you're really paying for name-brand luxury. When we spend a third of our lives sleeping, you have to ask yourself how important a comfortable night's sleep is to you. And who wants to be uncomfortable in their own home?