Elbow Cassette Tape Player Taking it Old School
Beloved by a generation, the humble cassette tape player may soon make a comeback just like vinyl thanks to the Elbow Cassette Tape Player. BrainMonk, an audiovisual art organisation, developed the concept to bring the traditional cassette player into the modern era.
Gone is the traditional thick plastic casing found on most cassette players. Instead is a single clip-on pulley that is used to drive the tape. BrainMonk made many modern updates to their version of the cassette player. These updates keep the cassette player relatively small and leaves most of the tape exposed for a cool look.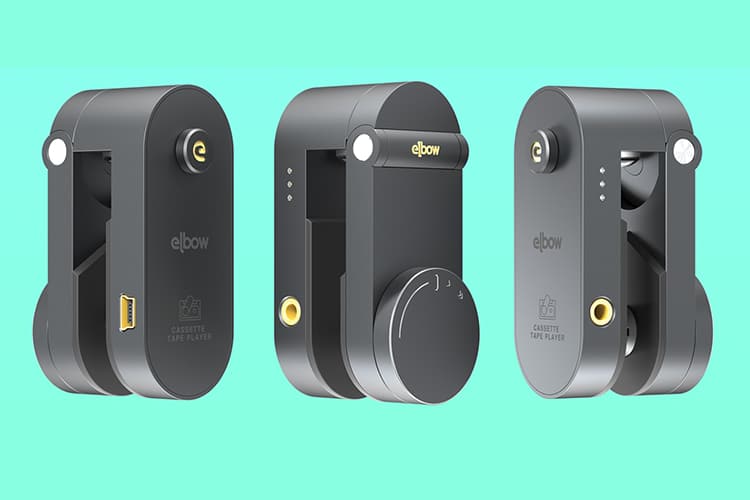 On traditional cassette players, you would have to flip the cassette to hear both sides of the tape. However, the Elbow Cassette Player features a bi-axle arm that swings sideways to allow you to switch sides of the tape. It also swings up to enable you to insert the tape into the player.
The tape speed is tracked by an optical sensor to keep the playback speed constant. The audio is via a standard 3.55mm jack. There is also a mini USB port so that you can connect the Elbow Cassette Tape Player to your computer for quick recharging. A small pin on the back of the tape player lets you attach it to your clothing or bag.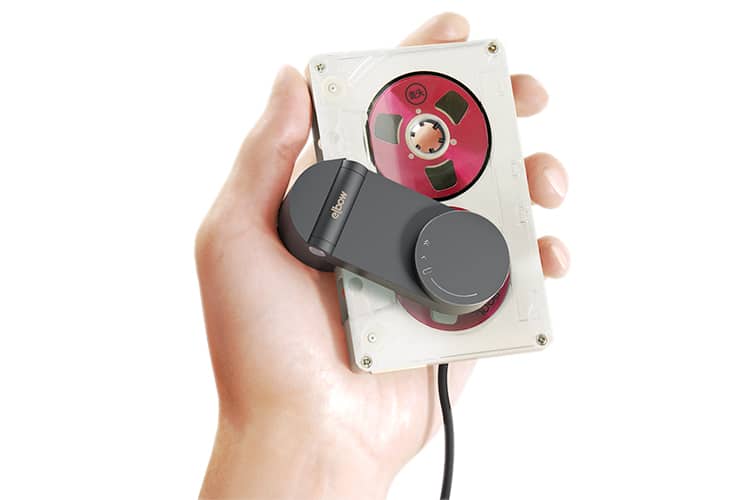 Although the Elbow Cassette Tape Player is still a concept, BrainMonk is looking into the feasibility of actually building it. So, what do you think? Could this cassette player bring the cassette back from the dead?
Have you subscribed to Man of Many? You can also follow us on Facebook, Twitter, Instagram, and YouTube.