FORM Smart Goggles Track Your Laps with a Heads Up Display
Swimming is a fantastic form of exercise, but it can be a little difficult when you're trying to track your effort. It's not like running or even cycling where you can quickly look at a display on your wrist or handlebars to see how things are going. If you do have a waterproof tracker, you can take it into the pool with you, but to view it, you basically have to stop swimming, which has the tendency to make you sink and can disrupt your rhythm. No doubt you can learn to track yourself by looking up at the pace clock in a pool, but there has to be an easier way. Fortunately, there is. FORM has developed a pair of seriously high-tech smart goggles that have a heads-up display for you to see all the metrics you want to know as you are swimming.
You'll also like:
Best Fitness Watches and Trackers
What are Macros? A Complete Guide to Counting Macronutrients
Biggest Fitness Trends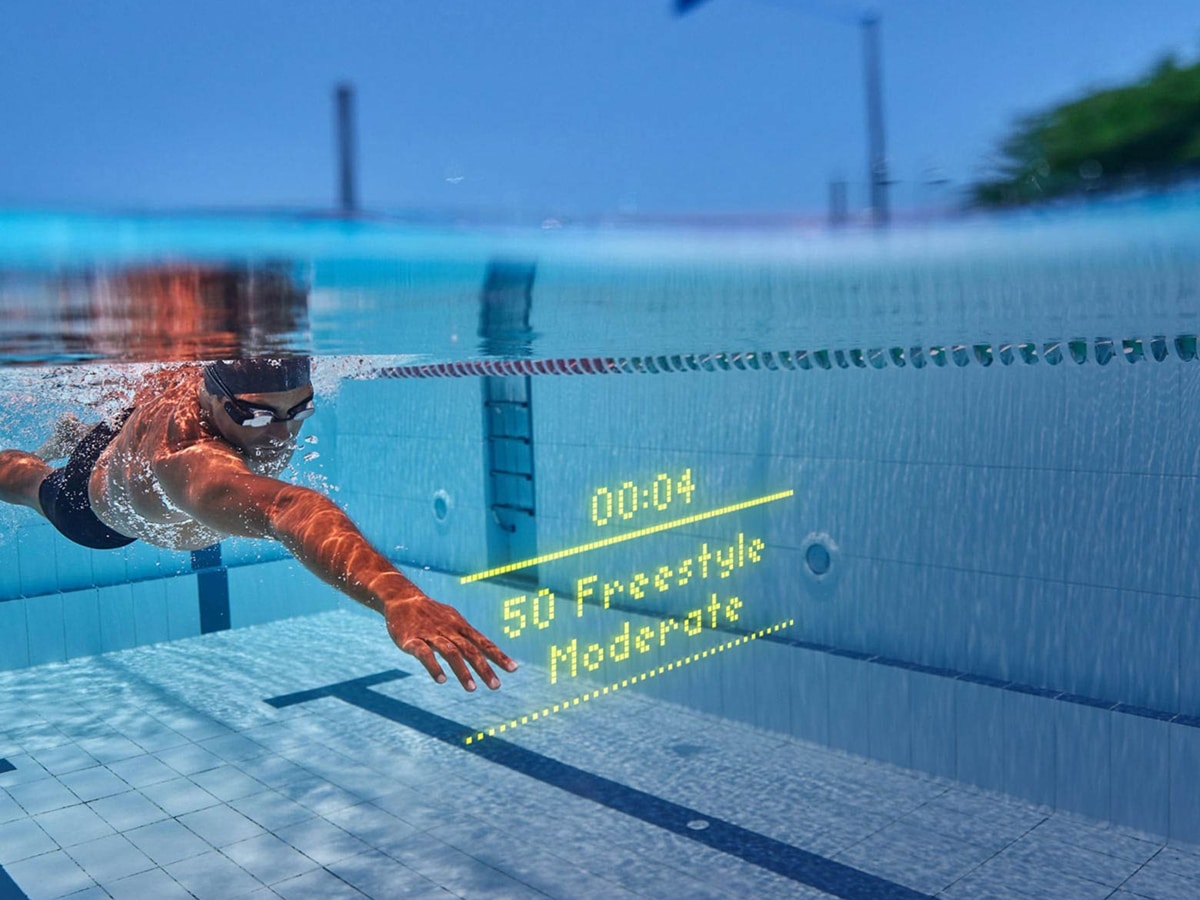 The FORM Swim Goggles come with a double silicone strap that is easily adjusted. It also features five different nose bridges, and the eye seals are contoured silicone, so finding the right fit is a snap. The lenses also feature a permanent anti-fog coating. The heads-up display can be worn either on the right or left eye. The goggles are waterproof up to 32 feet and come with a ventilated carrying case. All that is great, but really isn't that different from other swimming goggles. The big difference is in the heads-up display.
The goggles project the stats up on the lens so you can track exactly what you want to know without missing a stroke. Using the Swim Goggle, you can watch your split time, interval time, rest time, total time, stroke rate, stroke count, distance per stroke, pace per 100 meters, pace per 50 meters, distance, length count, and calories burned. The display is easily set up in the FORM app on your smartphone.
The goggles come with an adapter so that you can plug the display into your computer to charge it and share data. They're also compatible with your Polar OH1+ monitor, so you can also measure your heart rate. The app will help you not only track but also understand all the data that the unit collects. It's a bit pricy, coming in at $200, but you'll appreciate all that these goggles can do to make your swim more enjoyable and effective.
---
Featured Video from Man of Many