Framework Creates the Fully-Modular, Upgradeable Laptop
Like all things, laptops will eventually wear down and need to be replaced. It's not always a catastrophic thing; often it's just a small or individual part that, if it were possible, could be replaced and you could continue to use the computer. On the flip side, upgrading a laptop is typically not feasible, as swapping out parts isn't exactly something that can be easily done. Framework is the latest company to come up with a solution for the dilemma of laptops by offering a…well, a framework that allows you to switch out different modules to create an upgradeable laptop.
You'll also like:
Expanscape's Ridiculous Aurora 7 Laptop has 7 Screens
Dell XPS 13 2-in-1 is a Fold Ahead of the Competition
The Original Apple Computer is Up For Sale on eBay for $1.5 Million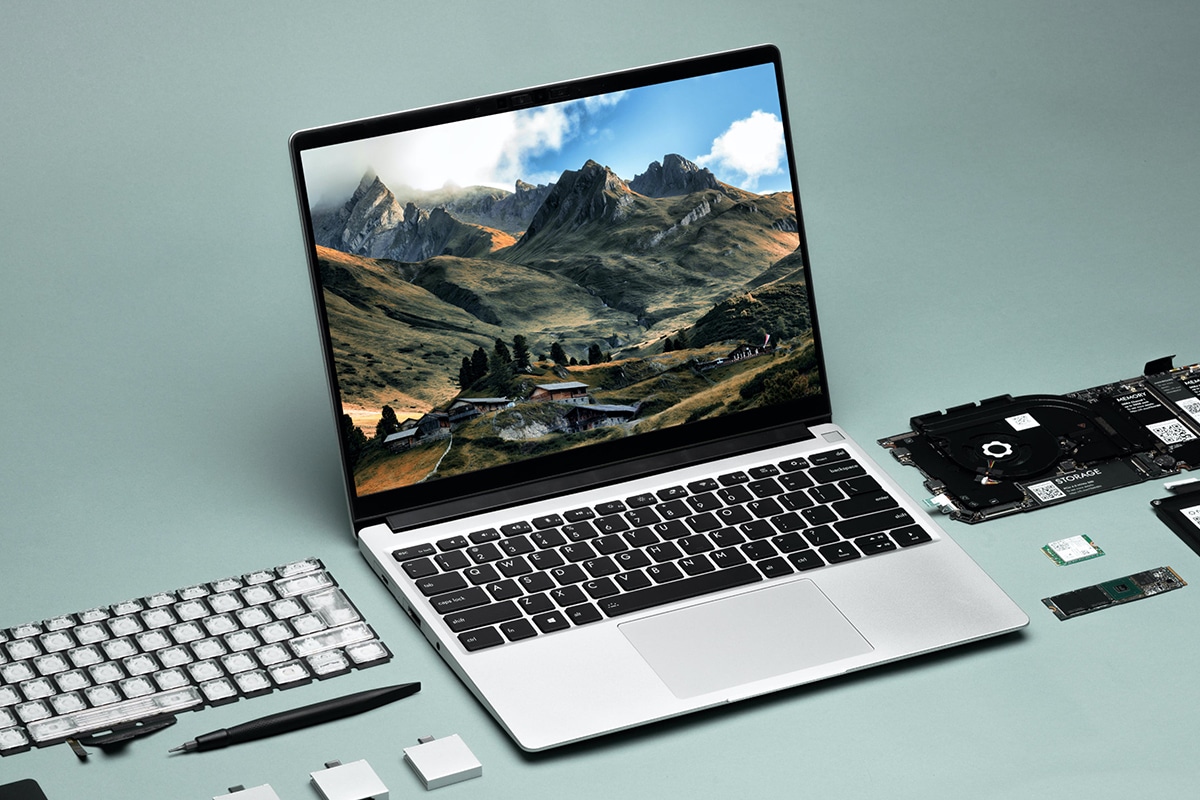 According to Framework, their new computer allows you to swap out nearly everything. What's more, if you're up to the challenge, you can even purchase a kit that lets you build your own laptop. When it comes to upgrading the Framework laptop, the only constant in the process is the 2.9-pound aluminium chassis. Outside of that, you can replace everything, including the 11th generation Intel Core processors and the 55Wh battery. This process of updating or upgrading parts is accomplished via an expansion card system that lets you insert USB-B an USB-C, HDMI, DisplayPort, MicroSD, and other inputs or slots.
Framework offers all of the parts you could imagine, and they're working on adding more to the list such as headphone amps, Arduino microcontrollers, and more. You can also select different bezels offered in several colours that connect magnetically to the laptop. The laptop comes with a 13.5 inch 3:2 screen and a 1080p 60fps webcam. The memory can be upgraded to 64GB DRAM and 4TB SSD.
Framework hasn't announced pricing yet, though they promise to keep it affordable. Nor have they specified exactly when the computers will be available, stating only that they will ship in the summer of 2021. But for those that are tired of having to start over with their laptop every time you want an update or upgrade, or you need a repair, then their modular laptop is the answer.
You'll also like:
Expanscape's Ridiculous Aurora 7 Laptop has 7 Screens
Dell XPS 13 2-in-1 is a Fold Ahead of the Competition
The Original Apple Computer is Up For Sale on eBay for $1.5 Million