FunForLouis YouTube Camera, Gear and Equipment Setup
A globetrotting vlogger with a heart of gold, YouTube's FunForLouis (aka Louis Cole) uses his massive following to spread the spirit of adventure and messages of goodwill. With his consistent outpouring of spectacular footage, we were naturally asking ourselves: what's the FunForLouis YouTube camera, gear and equipment setup all about? That provoked a little research, and we discovered the man utilises a bunker's worth of quality tech and gear. From a range of cameras to lenses to accessories to drones to bags, the dude seriously has it all. Here's a breakdown of the FunForLouis YouTube Camera, Gear and Equipment Setup. Prepare for some heavy browsing.
---
You might also like:
Shop Logan Paul's Vlog Camera, Merch & Gear
Vlog Like a Pro – Casey Neistat's Camera Gear and Setup
Geared Up – MKBHD's Desk Setup & Gear
PewDiePie's Camera, Desk Setup & Gear Behind all that Money
---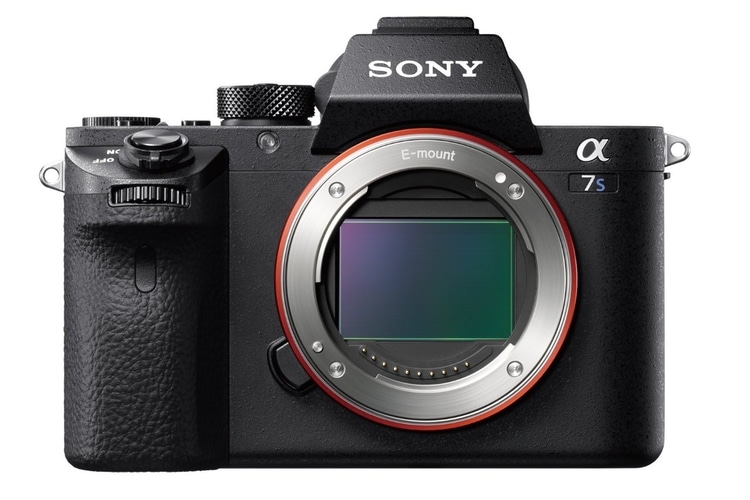 Sony a7S II 12.2 MP Full-frame Mirrorless Interchangeable-Lens Camera 
Ladies and gentlemen, the one, the only: Sony a7S II. Ubiquitous among seasoned vloggers, the camera hosts an interchangeable lens and delivers pristine 4K video and 12.2 MP stills. Suffice to say, the camera is fast, smart, versatile, precise, and stable…and FunForLouis YouTube videos wouldn't be the same without it.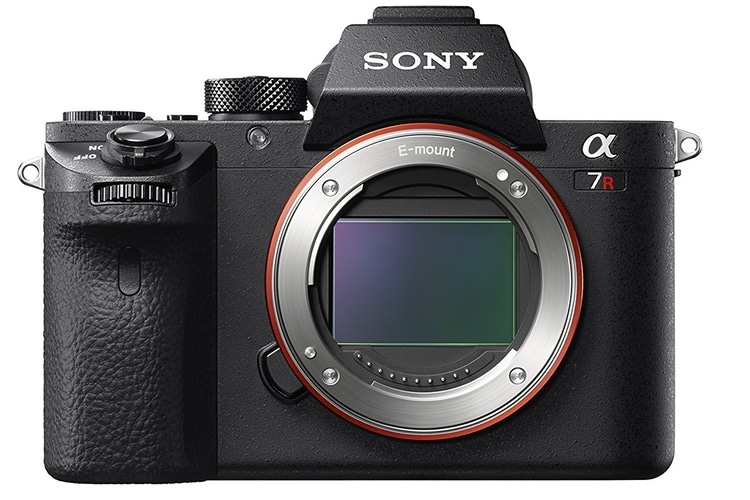 Sony a7R II 42.4MP Full-Frame Mirrorless Interchangeable Lens Camera
A similarly optimal, full-frame mirrorless predecessor to the aforementioned a7S, the Sony a7R II is certainly no slouch in the performance department. Touting a BIONZ X image processor and Exmor CMOS sensor to offer superb resolution, this compact stunner is as fast as it is intelligent. With both the a7R and a7S at his disposal, FunForLouis' camera setup is already top of the line.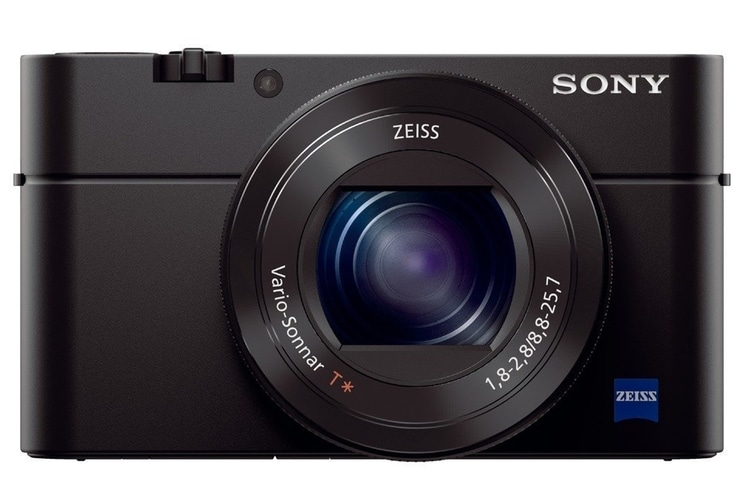 Sony Cyber-shot DSC-RX100 IV 20.1 MP Digital Still Camera
The FunForLouis camera train keeps on a rollin'. Here we have the Sony Cyber-shot DSC-RX100 IV. It features the world's first 20.1 MP 1″ Exmor RS stacked back illuminated sensor. Also included is a retractable viewfinder and 3″ multi-angle LCD screen. Pair that with 4K video, super slow motion capability and an affordable price point, and you've got yourself one heck of a trusty vlogging camera.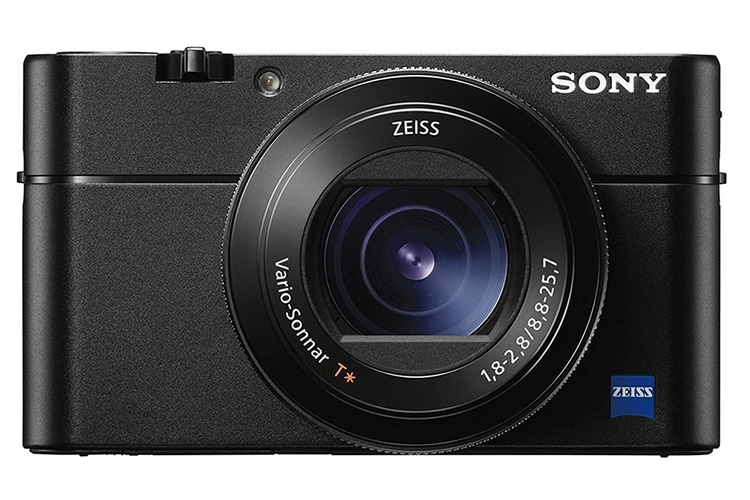 Sony Cyber-shot DSC-RX100 V 20.1 MP Digital Still Camera w/ 3″ OLED
In case it's not yet obvious, when it comes to digital cameras, FunForLouis likes to keep his options open. Rounding out his arsenal is the Sony Cyber-shot DSC-RX100 V. It hosts the world's fastest hybrid AF system along with a breakneck continuous shooting speed of 24 fps.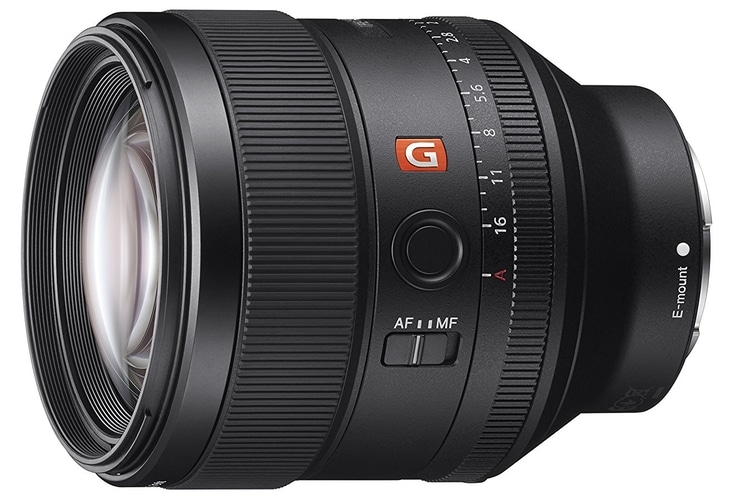 Sony FE 85mm f/1.4 GM Lens
Perfect for those beautiful bokeh shots, the Sony FE 85mm f/1.4 GM Lens hits the top shelf of performance with a bullseye. The lens also employs Nano AR coating to heighten dynamic range and reduce flare.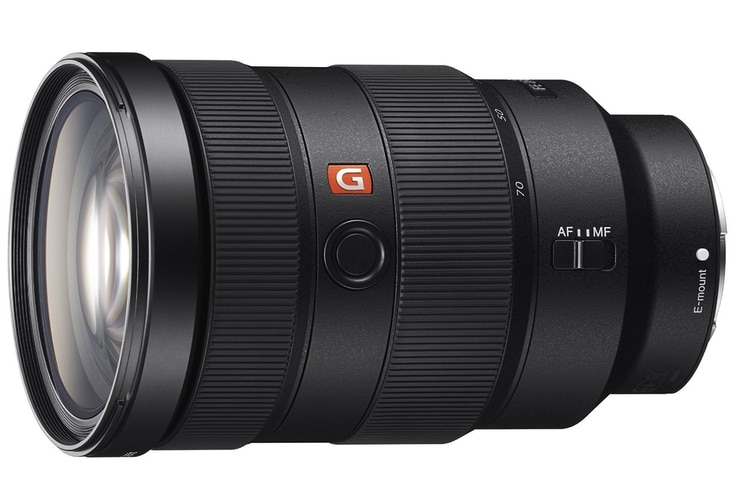 Sony FE 24-70mm f/2.8 GM Lens
When in need of a fast f/2.8 zoom, FunForLouis whips out this Sony FE 24-70mm GM Lens. It utilises an XA element to decreases aberration for consistent, quality resolution through the entire zoom and aperture range. Meanwhile, 9 blades on the aperture equate to a warm, soft background effect.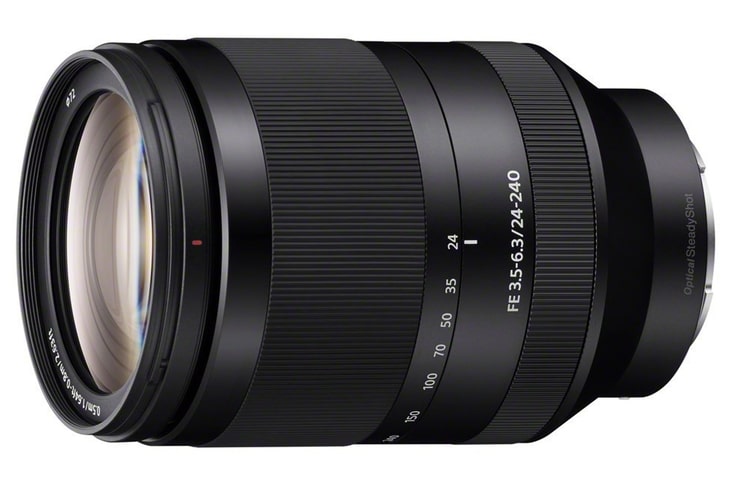 Sony FE 24-240mm f/3.5-6.3 OSS Zoom Lens for Mirrorless Cameras
Designed specially for the Sony a7 mirrorless cameras, the Sony FE 24-240mm f/3.5-6.3 OSS Zoom Lens serves up exquisite sharpness from corner to corner by way of 5 spherical elements. An inner focus mechanism and linear motor drive achieves super fast and optimal focus. Zoom zoom!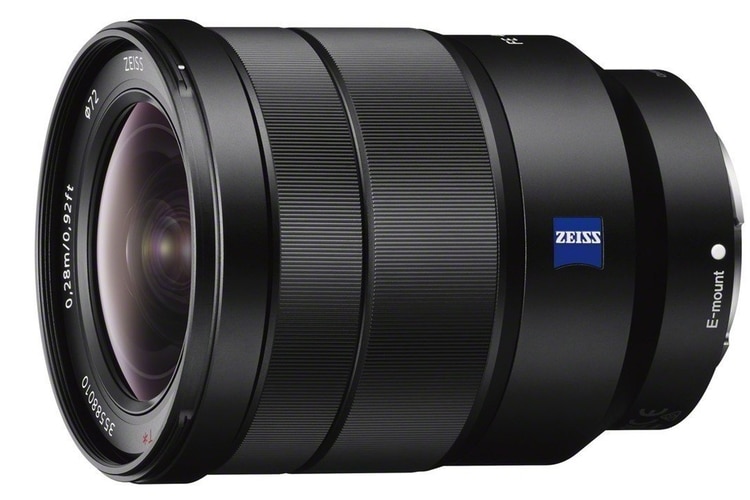 Sony 16-35mm Vario-Tessar T FE F4 ZA OSS E-Mount Lens
Optimised, sturdy and stable, the Sony 16-35mm Vario-Tessar T FE F4 ZA OSS E-Mount Lens is premium gear to say the least. Compatible with the Sony a7 series, the brilliant lens makes for epic landscape shots–that's fitting because FunForLouis routinely encounters epic landscapes.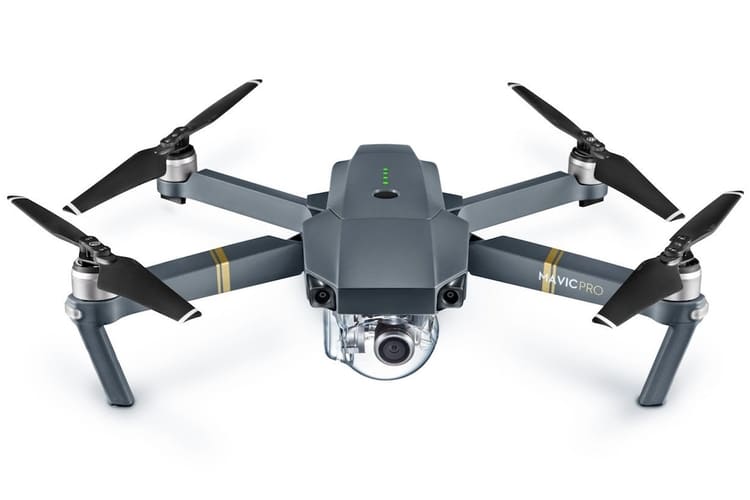 DJI Mavic Pro
Among drone enthusiasts and vloggers alike, the DJI Mavic Pro reigns supreme. Equipped with smart features like ActiveTrack and TapFly, along with GPS and GLONASS positioning, the drone is a masterpiece of precision and quality. Throw in 4K video recording and the ability to fold down to the size of a water bottle, and it's no wonder that FunForLouis takes the handy drone with him around the world.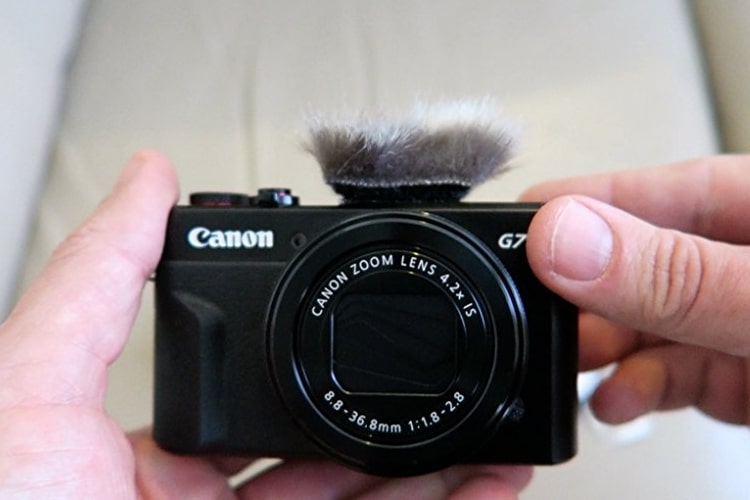 Micromuff The Original Wind Muffler
If FunForLouis YouTube videos are any indication, the man visits some exceptionally windy terrains. To help ensure he captures footage without excessive noise interference, he slaps a Micromuff over the camera's microphone. We call that easy breezy, minus the actual breeze.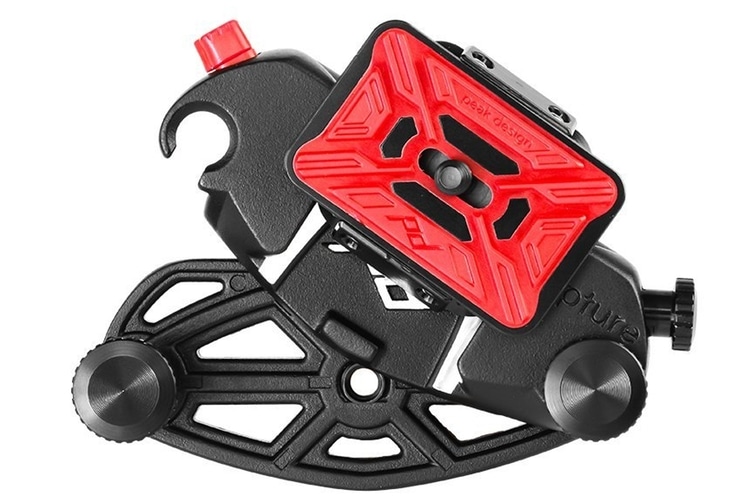 Peak Design CapturePRO Camera Clip
Given his propensity for adventure, FunForLouis can use all the help he can get keeping his hands free and his gear intact. Enter accessories like the Peak Design CapturePRO Camera Clip. Built entirely out of resilient aluminium and equipped with a quick release plate, the clip keeps DSLR cameras steady and ready for those occasions when FunForLouis needs to be as untethered as possible.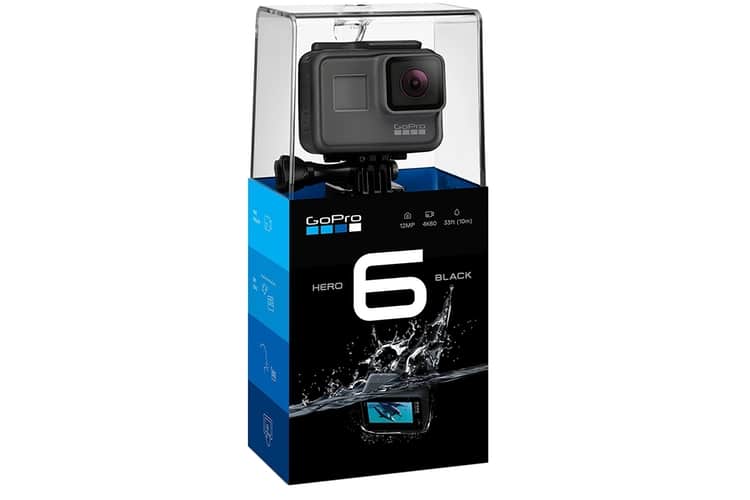 GoPro Hero6 Black
Action cameras like GoPro Hero6 Black were practically designed with vloggers like FunForLouis in mind. GoPro's latest is also their greatest, offering the utmost tier in resolution, stability, efficiency and intelligence. This is essential FunForLouis gear to say the least.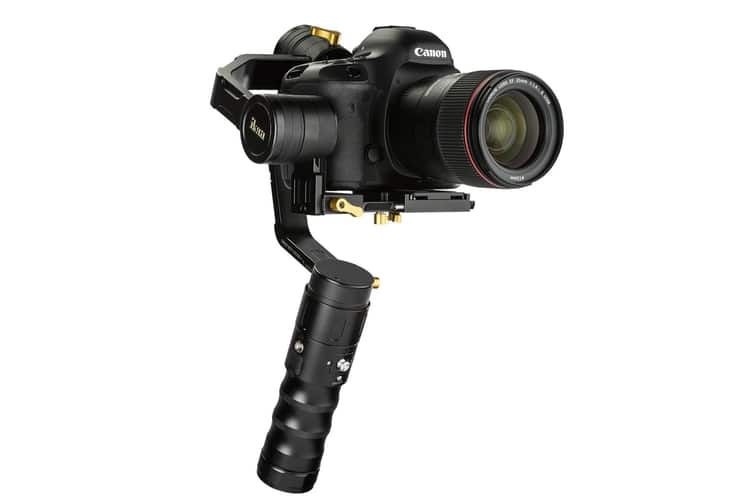 Ikan Beholder 3-Axis Gimbal Stabilizer
Behold the Ikan Beholder! Bolstered by brushless motors, the 3-axis gimbal stabiliser offers 360 degree movement and works with DSLRs and mirrorless cameras weighing between 2 and 4.5 pounds. Also featured is an OLED display screen and a 32-Bit controller with 12-bit encoder.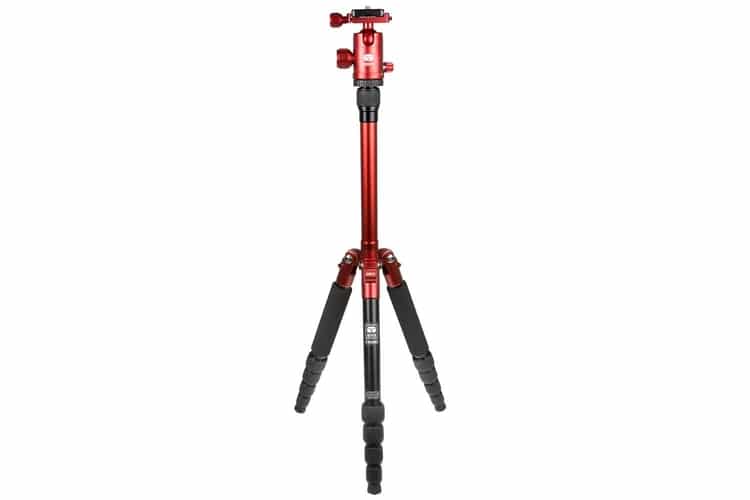 Sirui T-005X Aluminum Tripod
Lightweight, compact and strong, the Sirui T-005X Aluminium Tripod comes with a C-10S ball head and quick release plate. A removable centre column enables table top use and low angle shots.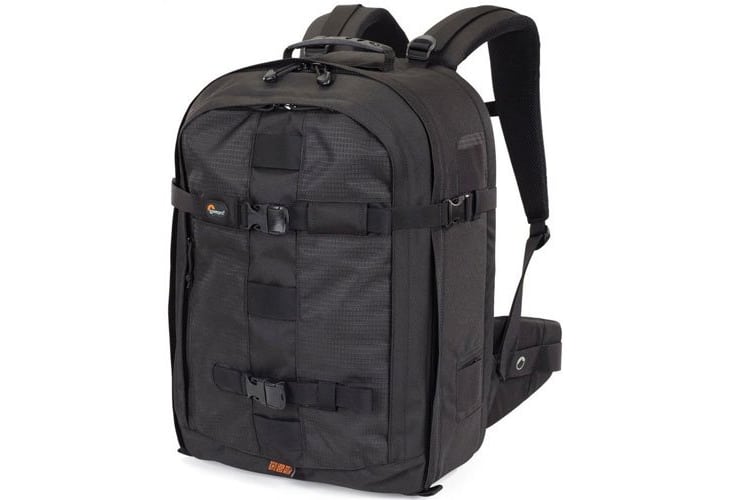 Lowepro Pro Runner 450 AW DSLR Backpack 
FunForLouis keeps his gear and equipment safe and sound inside the Lowepro Pro Runner Backpack. The bag is fitted to hold a DSLR with attached lens, 4-5 additional lenses, a laptop, a tripod and plenty of accessories. That's joined by ample padding, extra pocket space and adjustable shoulder straps.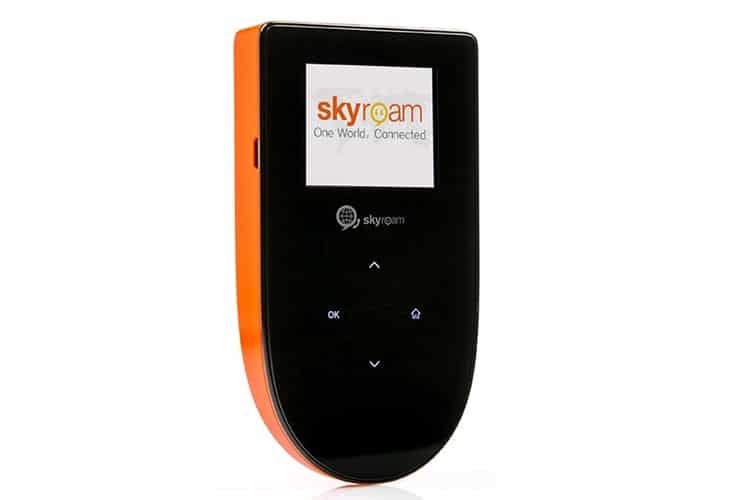 Skyroam Mobile Hotspot
For people like FunForLouis, YouTube success means venturing to every corner of the world and simultaneously staying connected. He keeps a Skyroam Mobile Hotspot on hand to get swift, safe data no matter what terrain he might be currently exploring.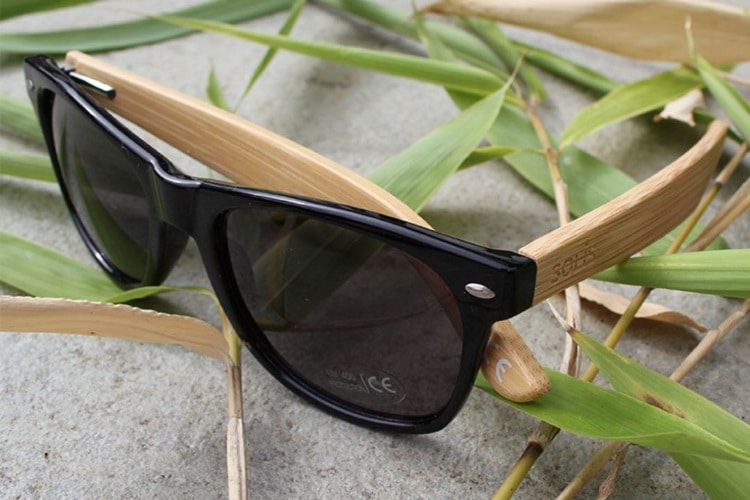 Solis Bamboo Sunglasses
FunForLouis travels the world in eco-conscious style by rocking Solis Bamboo Shades. Using light, strong, environmentally friendly bamboo for the temples, the shades nevertheless retain all kinds of classic vibes.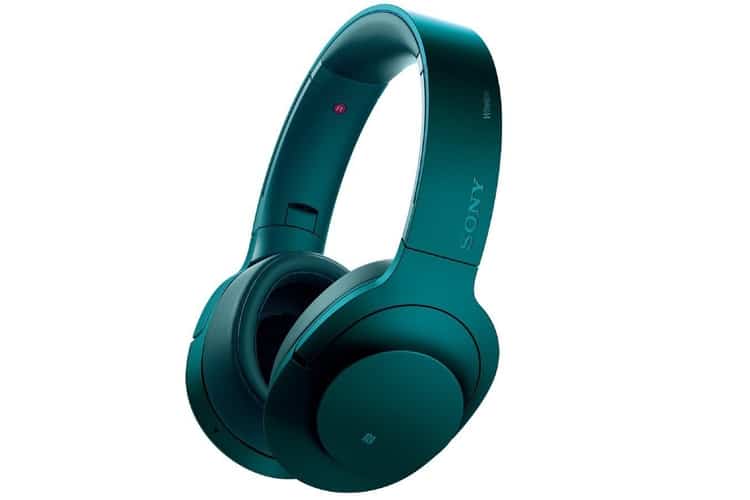 Sony H.ear On Wireless Headphones
For a truly liberating and immersive sonic experience, accept nothing less than the Sony H.ear On Wireless Headphones. Available in a variety of colours, the killer headphones pair Hi-Res audio compatibility with Bluetooth connectivity and noise cancelling technology to stunning effect.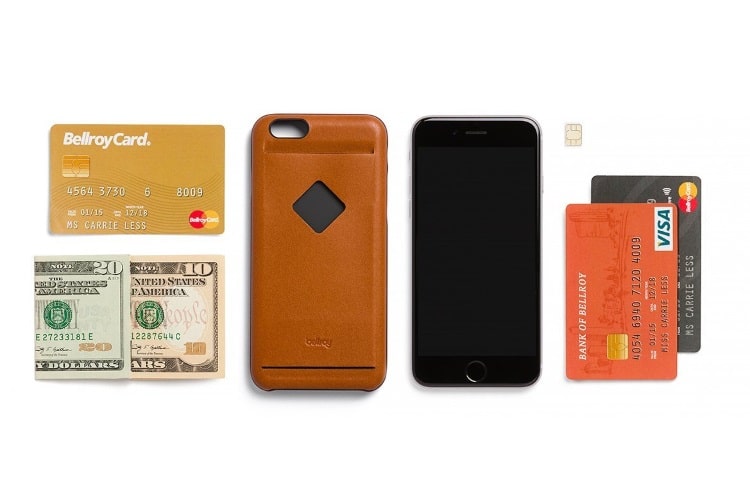 Bellroy Leather iPhone 6s Plus Phone Case
Leather goods brand Bellroy brings their artisanal expertise to the smartphone accessories sphere and the results are spectacular. In true Bellroy fashion, their iPhone 6s Plus Phone Case doubles as a minimalist wallet to exude the best in form and function.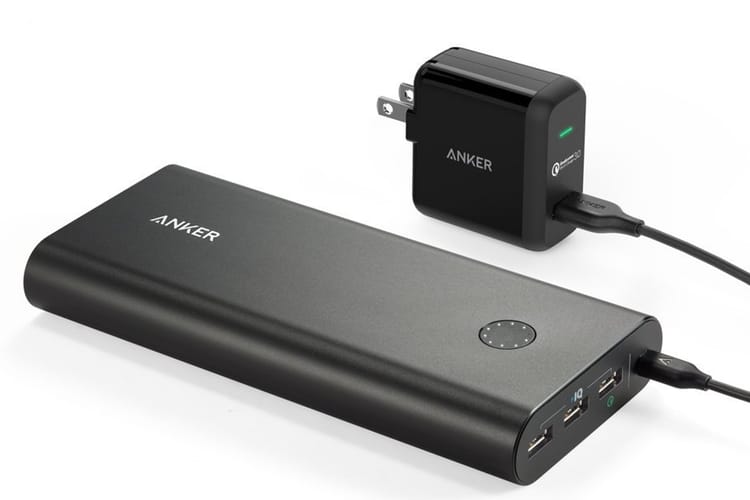 Anker PowerCore+ 26800 Premium Portable Charger
When FunForLouis is in the middle of nowhere and in need of a quick charge, he whips out the Anker PowerCore+ 26800. Popular, powerful and fast, the portable charger does him just right.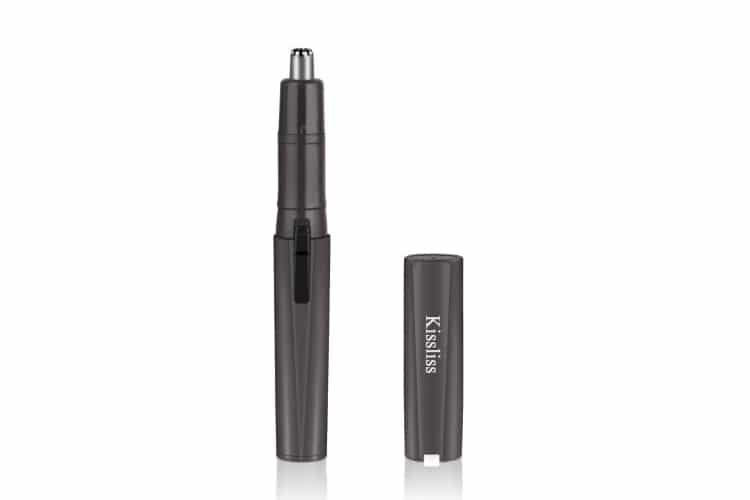 Kissliss Rechargeable Nose Trimmer
Don't take that hippie vibe to mean FunForLouis is averse to grooming. He keeps those nose hairs in check using the Kissliss Rechargeable Nose Trimmer. It's precise, effective and easy to clean. And if you're not convinced, load up a FunForLouis YouTube video to spot check his nostrils for yourself.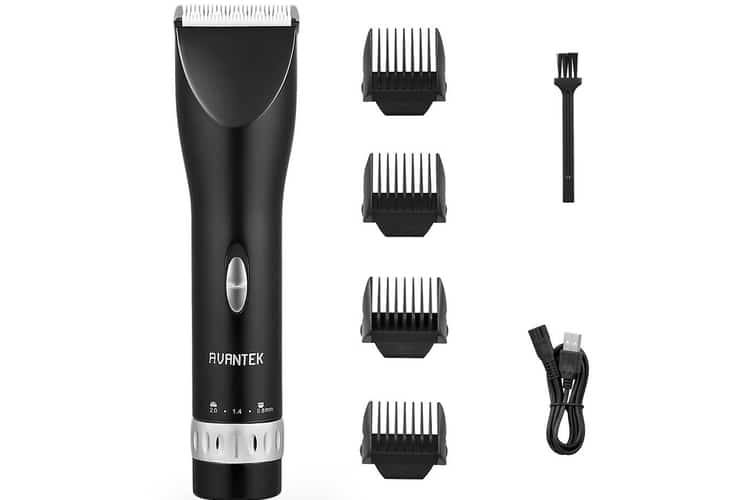 AVANTEK Rechargeable Hair Clipper
To cut and style his flowing locks, FunForLouis utilises the AVANTEK Rechargeable Hair Clipper Set. It's professional grade, quiet and easy to adjust. Again, the results speak for themselves.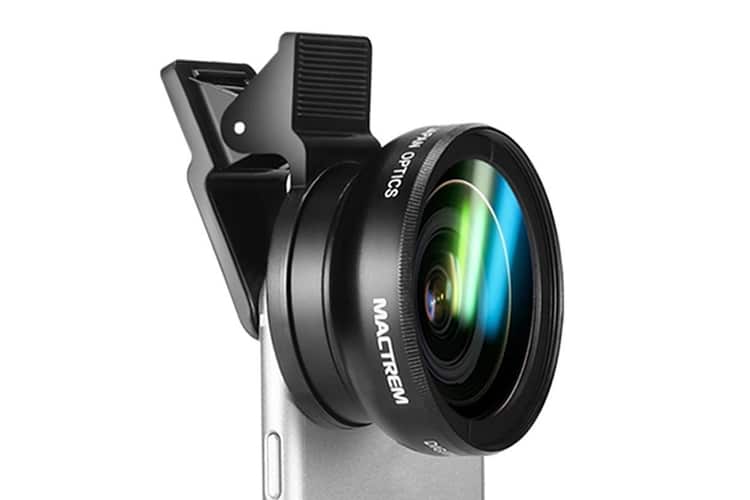 Mactrem For iPhone Camera Lens Kit 2 in 1 Universal Professional Lens
For a quality boost to his iPhone camera, FunForLouis attaches the Mactrem 2 in 1 Universal Professional Lens. In return he gets prime wide angle and fisheye shots alike.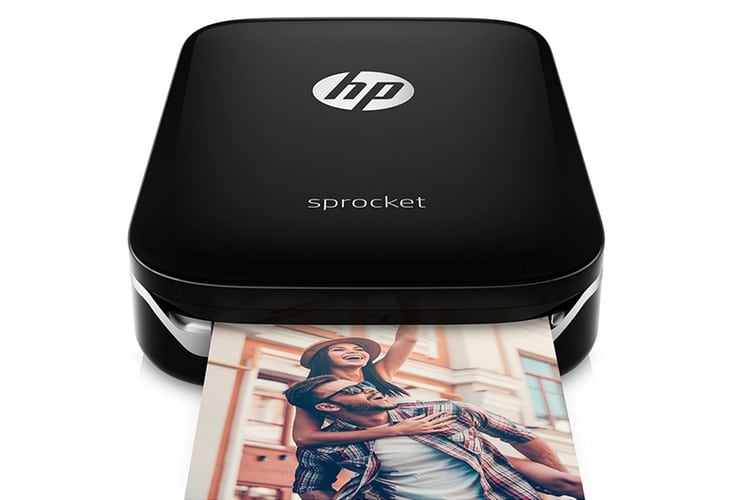 HP Sprocket Portable Photo Printer
As with all his other gear, FunForLouis likes a printer that can work pretty much anywhere. The HP Sprocket is up to the task. Among other things, it uses Bluetooth connectivity to print social media pics directly off your phone.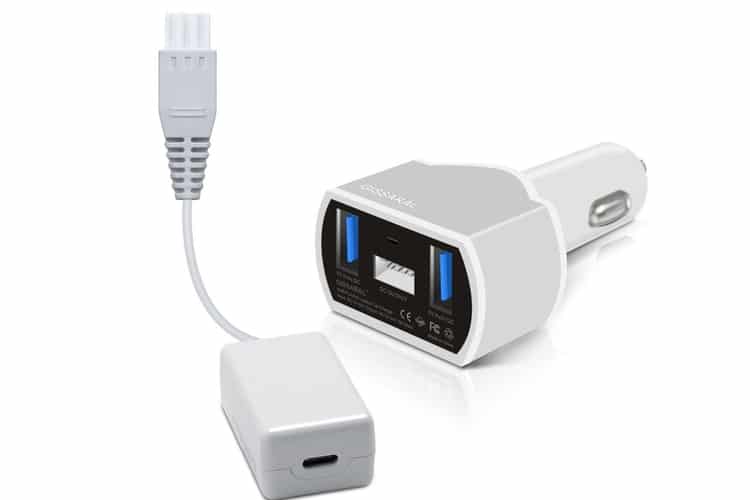 GISSARAL GISCCA-AM3 110W Laptop Type C Car Charger
FunForLouis travels by boat, by plane, by train, and yes, by car. When driving, he keeps a trusty GISSARAL GISCCA-AM3 Laptop Type C Car Charger on hand. Small, clean and convenient, the charger works quickly on 2015 and 2017 MacBook Pros.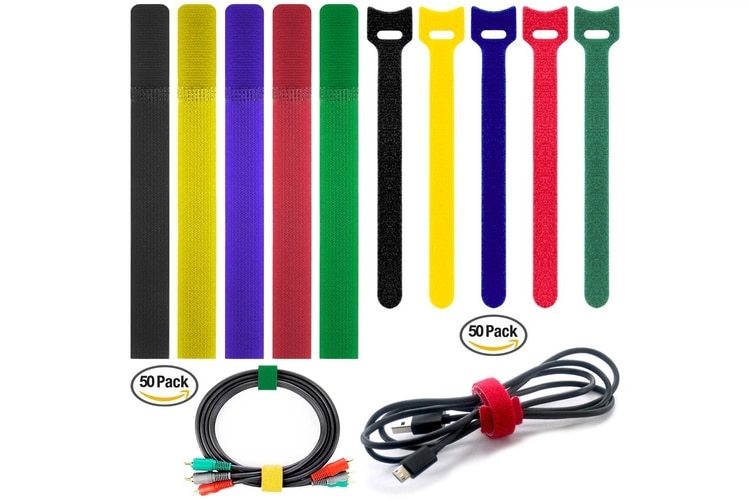 FineGood Multi-Color Reusable Fastening Adhesive Cords
He tries his best to keep it wireless, but FunForLouis inevitably has to deal with cables and cords. Naturally, he handles those cords without missing a beat, using Multi-Colour Reusable Fastening Adhesive Cords to sustain a thoroughly organised operation.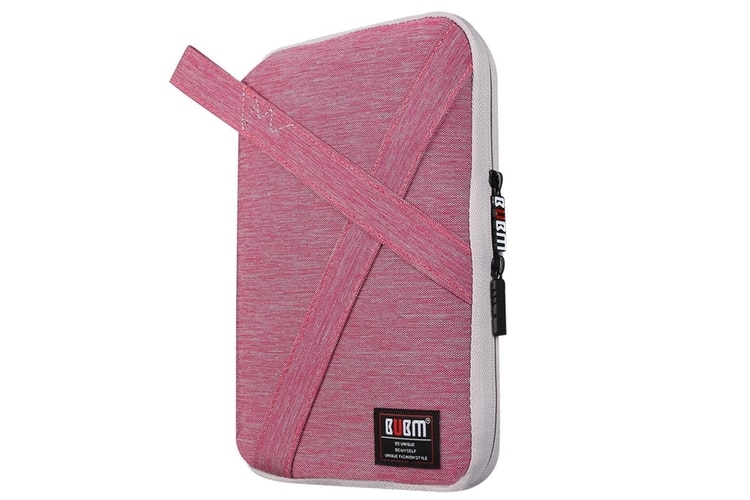 BUBM Fashion Electronics Accessories Carry Case
Proving he might very well be the most well organised free spirit on the planet, FunForLouise uses a BUBM Carry Case to store small electronics, cards, documents and cables alike. Made of heavy-duty nylon, the case is waterproof, secure and stylish.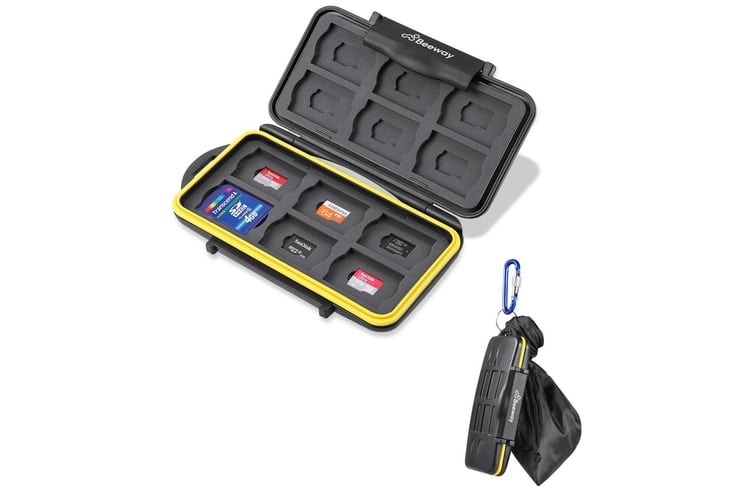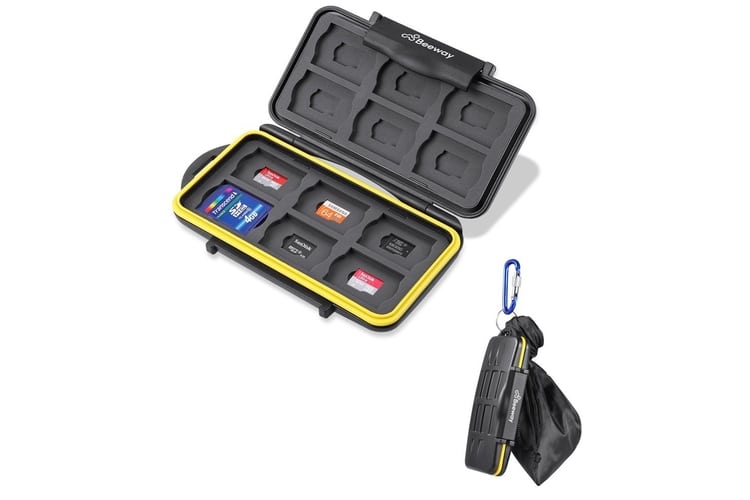 Beeway Memory Card Carrying Case 
Touting a tough, water and shock resistant polycarbonate shell, with an integrated silicone waterproof seal, the Beeway Carrying Case fits and protects up to 12 memory cards with the utmost efficiency.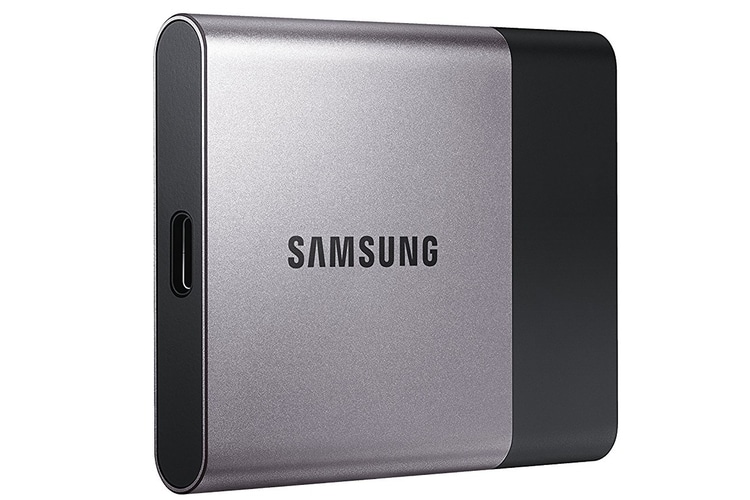 Samsung T3 Portable SSD
By this point it goes without saying that FunForLouis is really big on preparedness. Rounding out the slew of gear that he never leaves home without is the Samsung T3 Portable SSD. Fast and lightweight, it packs 2TB of storage in a tight, pocket sized body.
Have you subscribed to Man of Many? You can also follow us on Facebook, Twitter, and Instagram.
---
You might also like:
Shop Logan Paul's Vlog Camera, Merch & Gear
Vlog Like a Pro – Casey Neistat's Camera Gear and Setup
Geared Up – MKBHD's Desk Setup & Gear
PewDiePie's Camera, Desk Setup & Gear Behind all that Money
---