Geneinno T1 Pro Explores Underwater Depths in Detail
Air-born drones have made exceptional strides in improving their technology. Underwater drones aren't far behind thanks to the efforts of Geneinno. The Geneinno T1 Pro underwater drone can dive to nearly 500 feet and take exceptional footage of whatever you find in what is the last undiscovered frontiers on this planet.
You'll also like:
MV7 Desktop Microphone is a Shure Thing
15 Best Headphones for Running and Working Out
Hermes Speedster Boat Redefines Efficiency and Luxury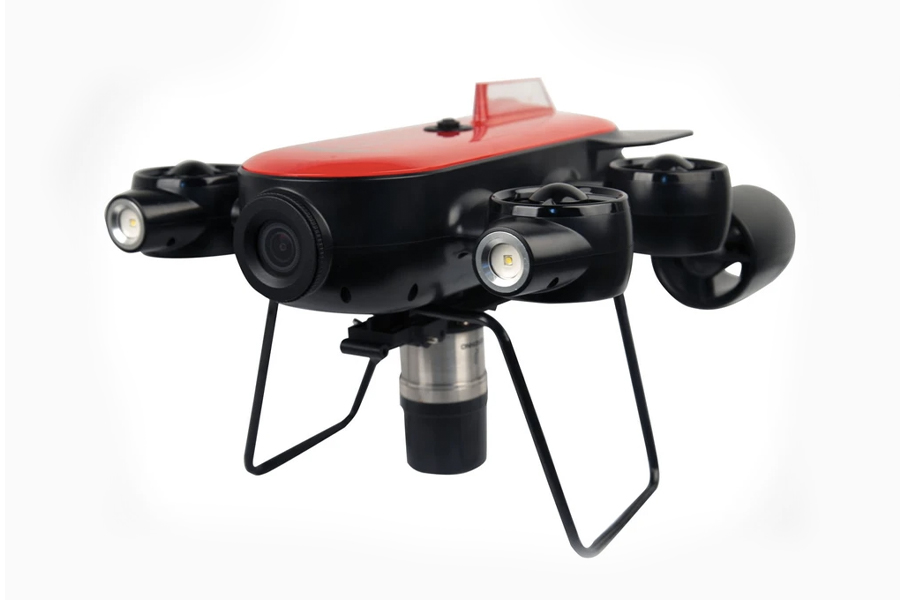 The Geneinno T1 Pro is powered by four vertical thrusters and to horizontal thrusters. The thrusters over six degrees of freedom, allowing the T1 to explore underwater areas and even caves. Using an extra battery package, you can get up to eight hours of operation time, which includes using a 9000 lumens light. When you get into the dark depths, you can illuminate the entire ocean floor with the T1. And when you talk about depths, you're talking plenty deep as the Geneinno T1 Pro can reach depths up to 574 feet.
On the front of the drone you'll find a 12-megapixel, 1/2.3" Sony sensor with electronic stabilisation that can record 4K at 30 frames per second. The camera offers a wide-angle 160-degree field of view and it supports RAW/DNG format. The drone also supports an Omni Scan Sonar that offers 360 degree scan range.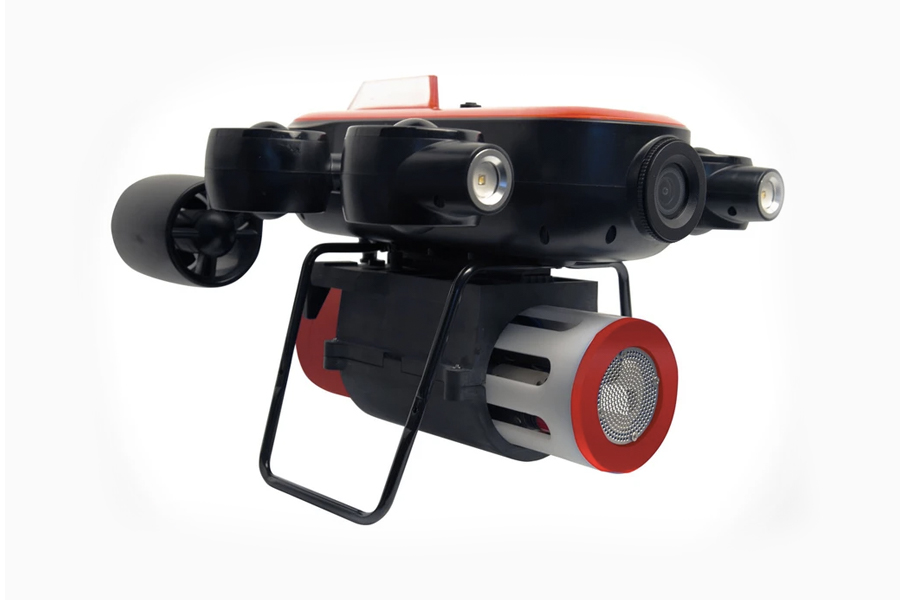 Using the scanner, you can detect objects that the camera can't see. And for true understanding of what's happening in the water, the T1 can be outfitted with a multi-function water quality detector. This device tests the water for PH value, dissolved oxygen levels, ammonia nitrogen, and water conductivity. This data can help in efforts to maintain underwater aquaculture as well as monitor water quality.
Getting an accurate idea of what you're looking at underwater can be difficult, that's why the T1 also comes with two laser beams that are set 75 millimeters apart. Using these beams, the T1 can measure unusual objects by analyzing the equidistant laser dots on the surface—that way you can know for certain just how big that underwater leviathan really is. And if you want to bring a sample to the surface, you can fit the T1 with a robotic arm that has a variety of grippers and claws. The Geneinno T1 Pro is available for just USD$2,999.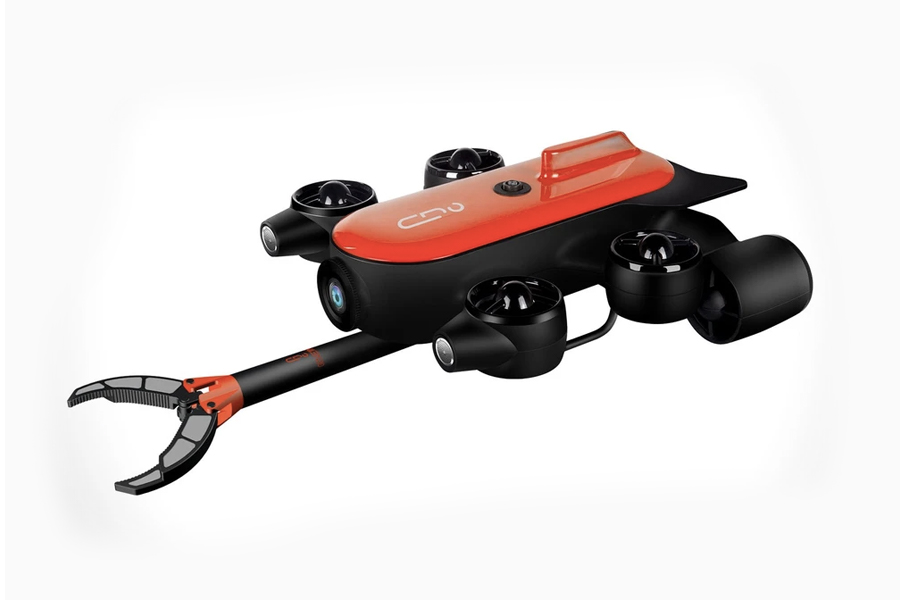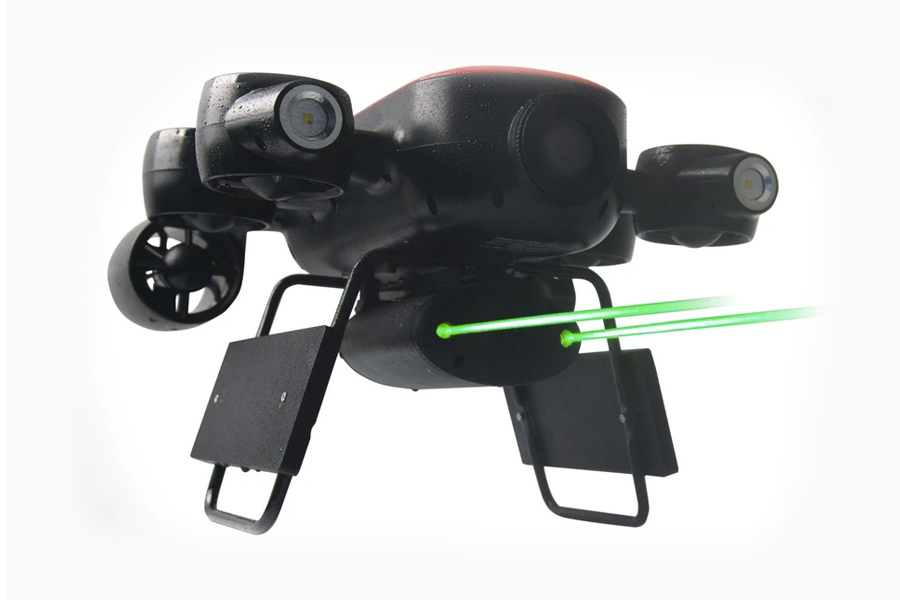 You'll also like:
The Apple iPhone 13 Has Landed. Here's What You Need to Know
Hermes Speedster Boat Redefines Efficiency and Luxury