History and the Future Combine Forces – Amelia-7 Fighter Jet
I'm sure the majority of the Man of Many readers are either Marvel fans or have watched The Avengers or Captain America. So, it's assumed that we all know what a tesseract is right? If you don't, or your memory isn't your strong suit, let me provide you with a refresher. It's an infinity stone of unlimited and unparalleled power. And Howard Stark used it to create fighter jets, where the Amelia-7 was born.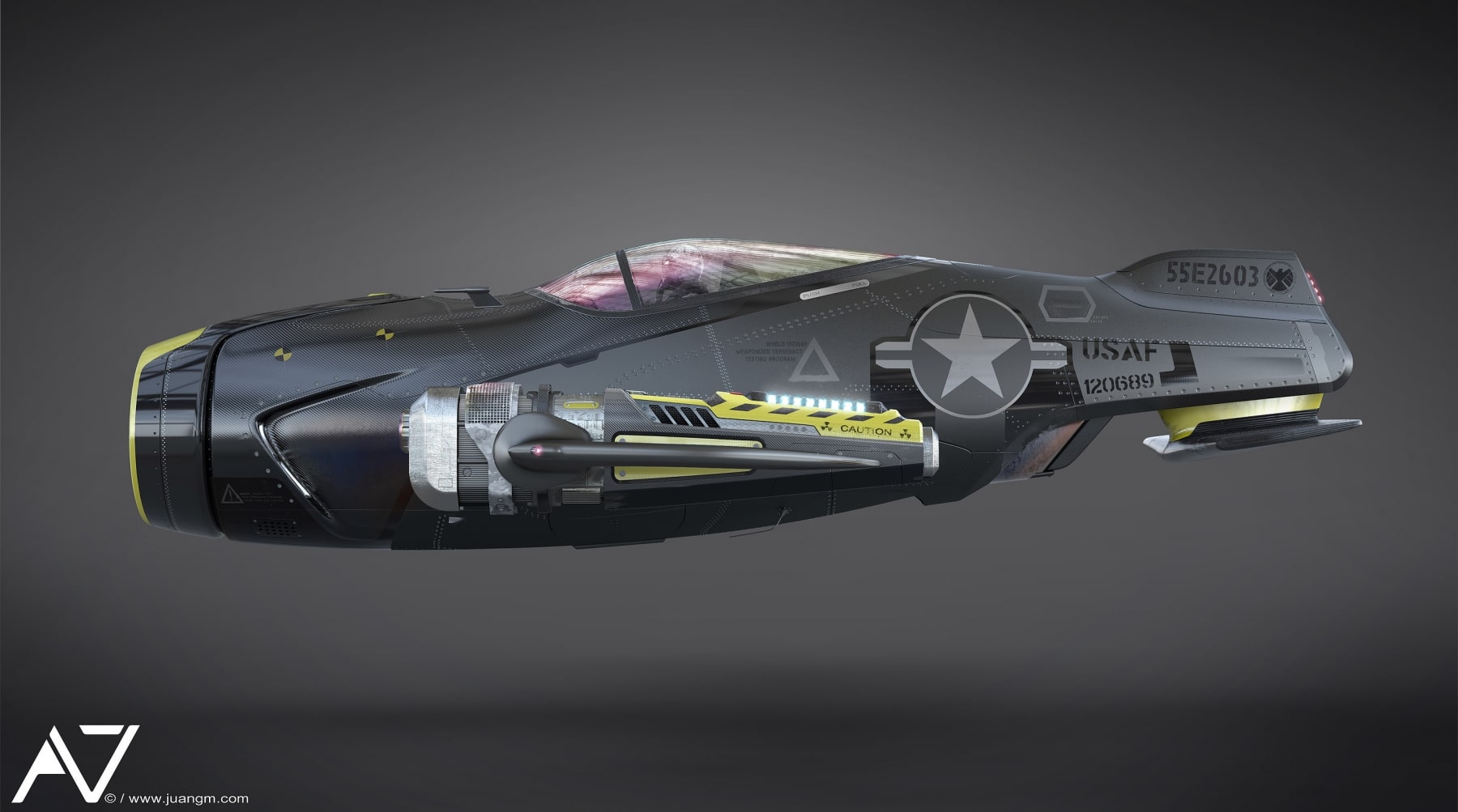 Inspired by this and the film, Captain America, designer Juan Garcia Mansilla decided to create an aircraft based on World War II aesthetics with futuristic elements. Mansilla wanted to create something that looked historically resonating with futuristic components, despite the opposing aesthetics. But after long periods researching, sketching, detailed modeling and rendering, the industrial designer achieved his goal and stated that his "… hard work was all worth it." As a fellow Marvel enthusiast, hats off to you Juan.