Hoverpen Returns with 2.0: Interstellar Edition
In Partnership with Hoverpen
Part writing utensil and part gravity-defying fidget, Hoverpen first debuted last year on Kickstarter. We were impressed with its forward-thinking design and so were over 1200 supporters, who collectively helped the product soar to 122k in funding on a goal of just US$5,000. Given the first pen's resounding success, it's only natural that its creators return with a sequel, better known as Hoverpen 2.0: Interstellar Edition.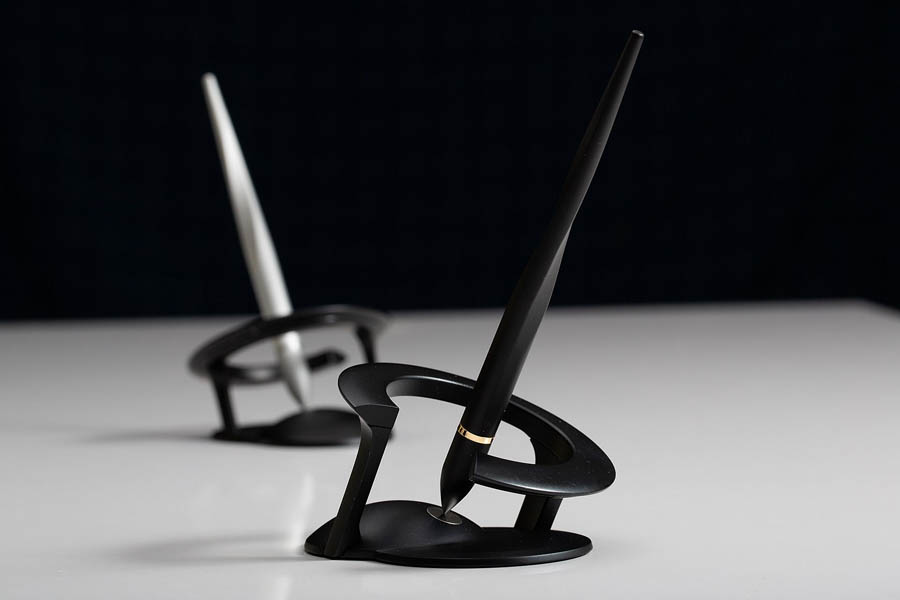 Inspired by real-life space travel and sci-fi worldbuilding, Hoverpen 2.0 features a radical spaceship-themed design. Now resisting gravity at a 23.5-degree angle, it incorporates newly ridged details to generate a mesmerising effect. With a simple twist, you can send Hoverpen 2.0 into a flawless kinetic spin for up to 30 seconds at a time, watching as it seemingly defies the laws of motion.
Like its novel predecessor, Hoverpen 2.0 relies on magnetic repulsion technology to retain a free-standing position. Devoid of electricity, the process generates a sense of interplay between the pen itself and the pedestal upon which it's perched. This time around, the pedestal purposefully resembles Star Trek's USS Enterprise and drives home the interstellar vibe.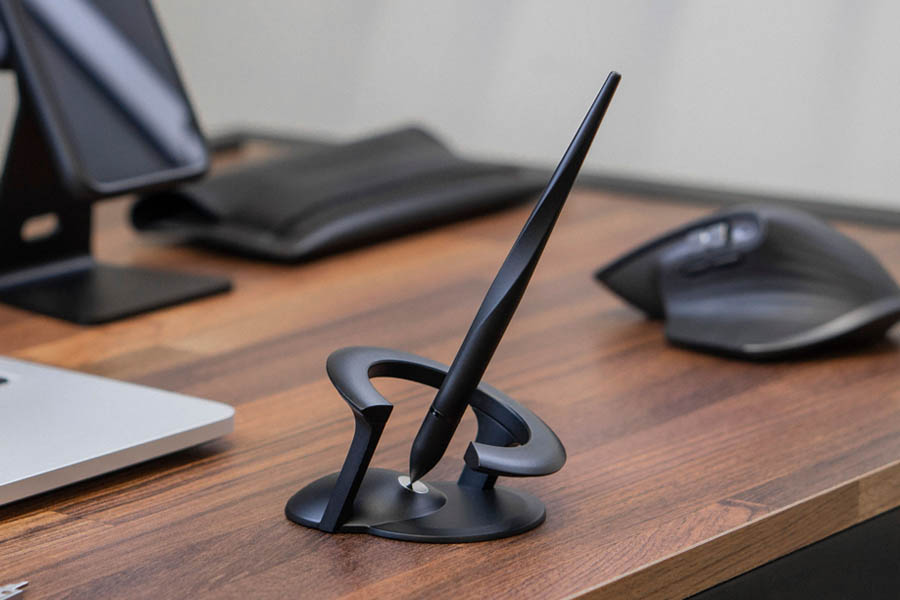 Thanks to magnetic repulsion, the pen remains suspended in position and appears to "float in space" as if by magic. That alone makes it a source of endless fascination as you go about your workday. Give it a touch or a spin and you become all the more transfixed. Oh, and did we mention you can also use it to write stuff?
On the visual and physical front, Hoverpen 2.0 is resoundingly sleek and ergonomic. It's crafted from a single piece of aircraft-grade aluminium, which is annodised using the same process as high-end electronics like the iPhone. The product feels like satin in your hand and comes available in a variety of styles, including a mechanical graphite pencil. You can also choose amongst two special upgrades: an 18k gold plating adornment or a Muonionalusta meteorite emblasonment.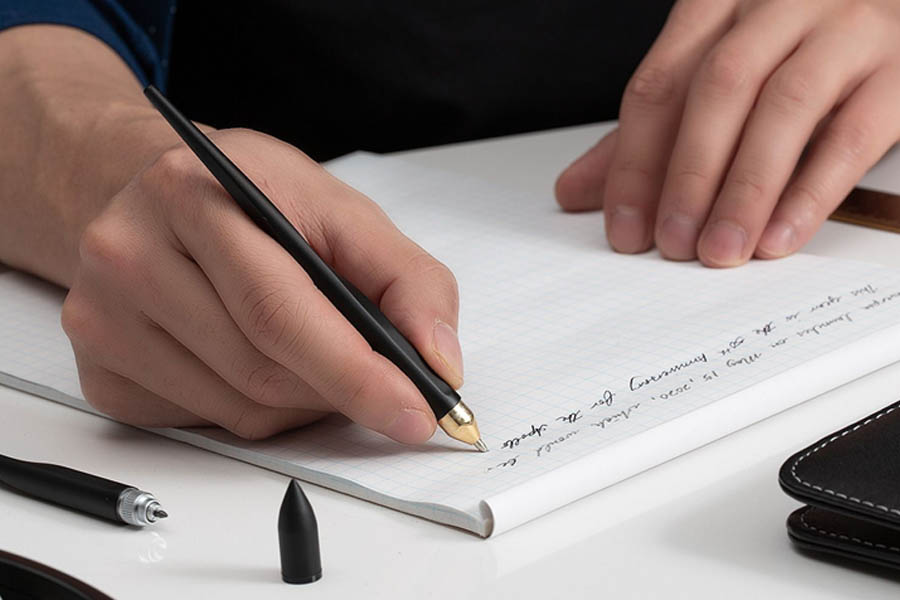 We can all use an occasional distraction throughout the workday and a digital-free one at that. Some might even say such a thing is better for your mental health and productivity alike. A source of endless amazement, Hoverpen 2.0 is inspired, interactive, functional, creative, and wonderfully mechanical. It's also a guaranteed conversation-starter, even during Zoom meetings.
Head over to Kickstarter to get in on the best deals. Parent brand Shanpo is also offering accessories such as a specially designed matching notebook, an aluminium carrying case, and a dark glass showcase pedestal. Your desktop has just been upgraded.