Interview – Jake Dyson Revolutionises Lighting With His CSYS Task Light
Some people are born with innovation in the bloodstream. Such is the case with Jake Dyson, whose father is Sir James Dyson of bag-less vacuum cleaning fame. Not one to waste some excellent DNA, Jake has applied the same sense of vision that his father brought to the vacuum industry to the lighting industry, which in his opinion can use a major overhaul.
To put it mildly, lighting was a lifelong calling for Jake Dyson. Or in the man's own words, "it was the only thing I was good at". Thankfully, he is very, very good at it. So good in fact that he's changing the way both consumers and industry experts approach the field of lighting conservation and efficiency for the better.
Dyson's company, Jake Dyson Lighting, has been in business for over a decade now. They operate out of London and in 2014 made headlines with the Ariel, a suspended LED light that took 5 years to design and lasts for 40 years. Yes, that means if you purchased and installed the Ariel today it would be 40 years before you ever had to do anything but clean it.
---
You'll also like:
10 Best Desk Lamps for the Home Office
Dyson AM09 Hot+Cool Review
25 Best Desks for the Home Office
15 Best Standing Desks for the Home Office
---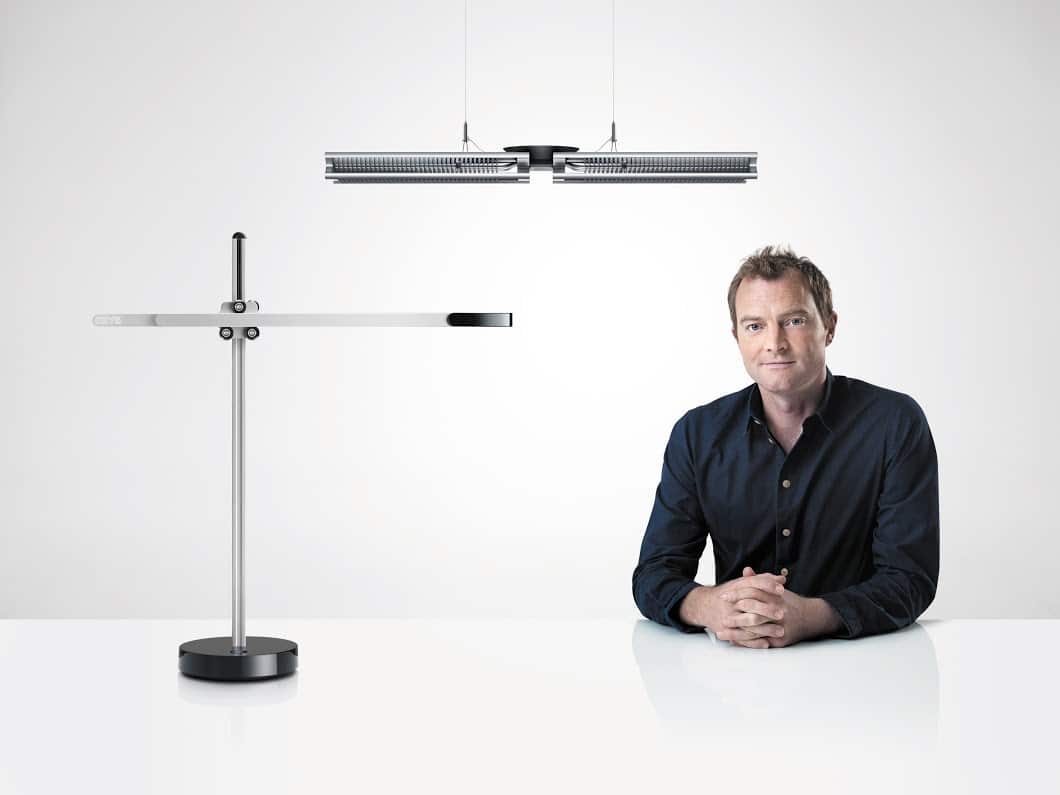 In 2015 Jake Dyson Lighting joined Sir James' company to officially become part of the Dyson empire, and Jake is now making headlines yet again with his newest creation: the CSYS Task Light. The CSYS utilises heat pipe technology to draw heat away from the eight LED bulbs through an aluminium heat sink in the light's horizontal arm. The result is a brilliant LED light that can last for up 144,000 hours, which is far (far, far) longer than the average task light. The CSYS also employs a signature 3-axis glide movement to allow for absolutely seamless adjustment. In essence, the CSYS Task Light is sleek, sturdy, agile and long lasting, and it represents what Dyson hopes is an industry pivot away from wasteful LED lighting meant to burn out and be replaced to lights that outlast their owners.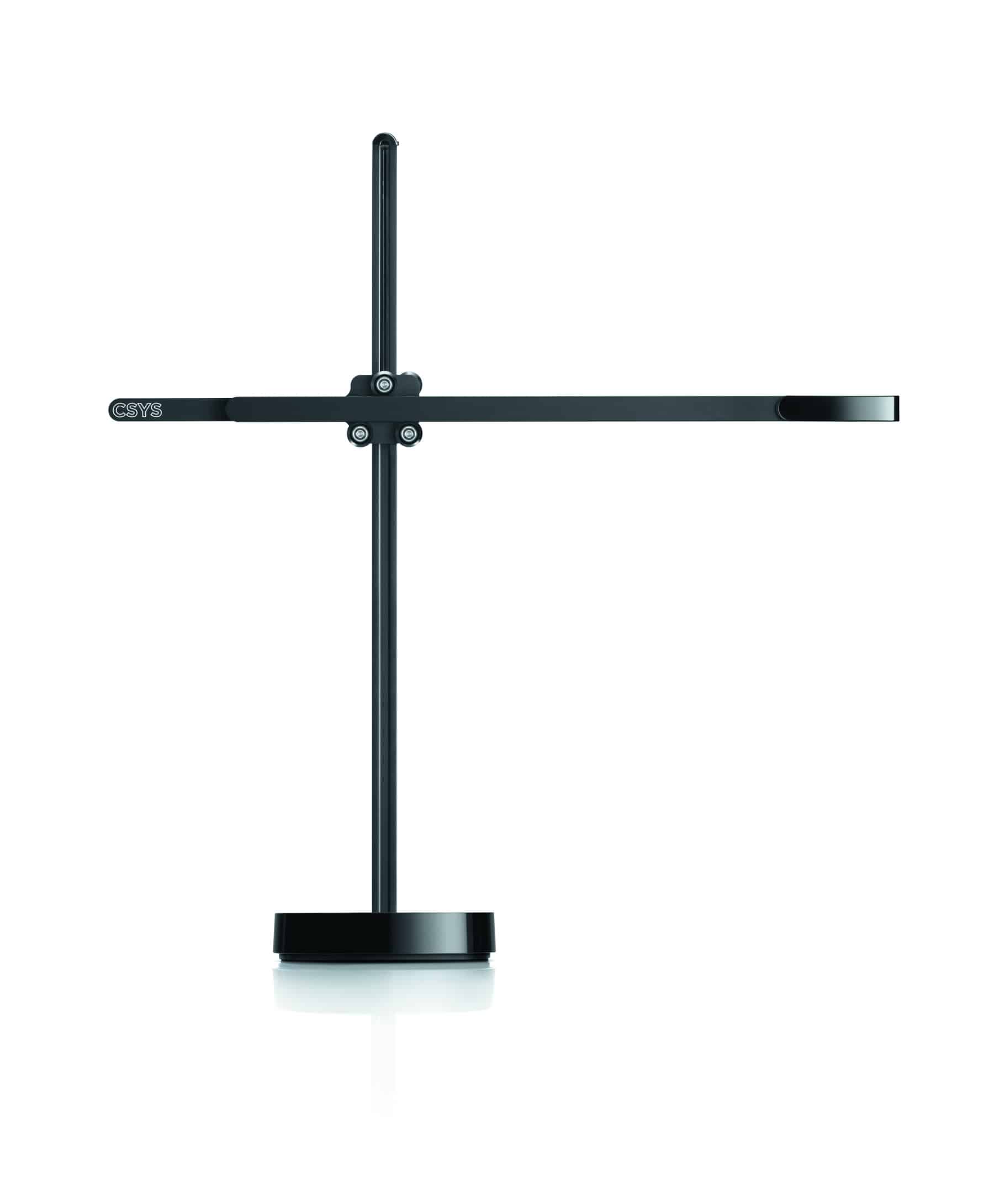 Dyson was driven toward creating the CSYS by a few factors. One was what he considers to be a lack of genuinely productive exploration within the LED lighting industry. Dyson asserts, "the efforts have only been to make pretty objects and not to make good lighting." In other words, Dyson saw an industry primarily committed to design over engineering, one that manufactured lights to look incredible but not necessarily last.
More specifically, Dyson has a passionate hatred of compact fluorescent light bulbs. He "can't stand them…They're not reliable, they've got mercury and nasty substances in them so they are bad environmentally and also people were just doing very bad lighting products. You had little blue dots of light on your table and there was no effort to even understand that you have to cool LEDs."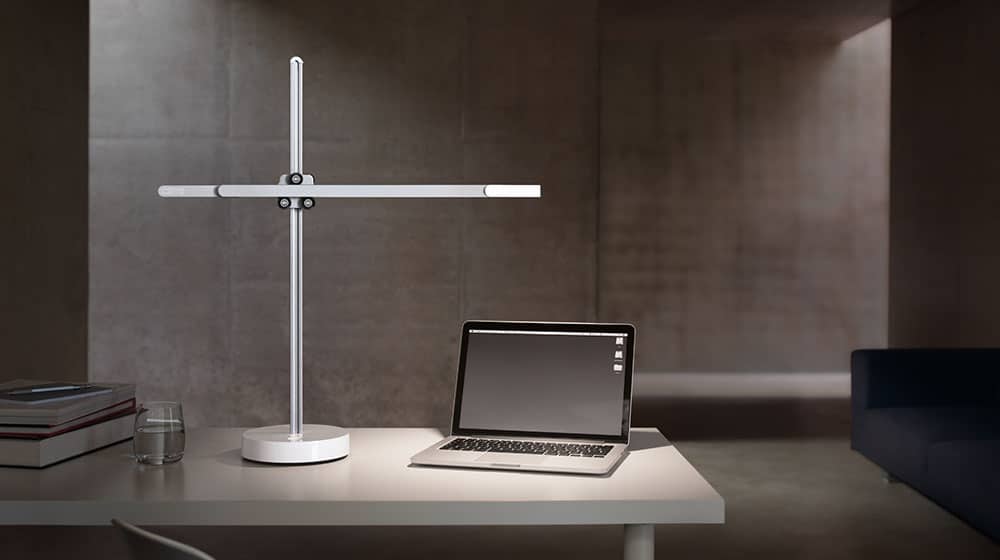 Dyson would go on to mention that LEDs were invented decades ago and used predominantly in instruments for computers. Their functions eventually extended to the lighting industry but with less than desirable results due to the aforementioned lack of cooling necessary to conserve energy. In essence, the technology progressed but it wasn't being optimised much at all.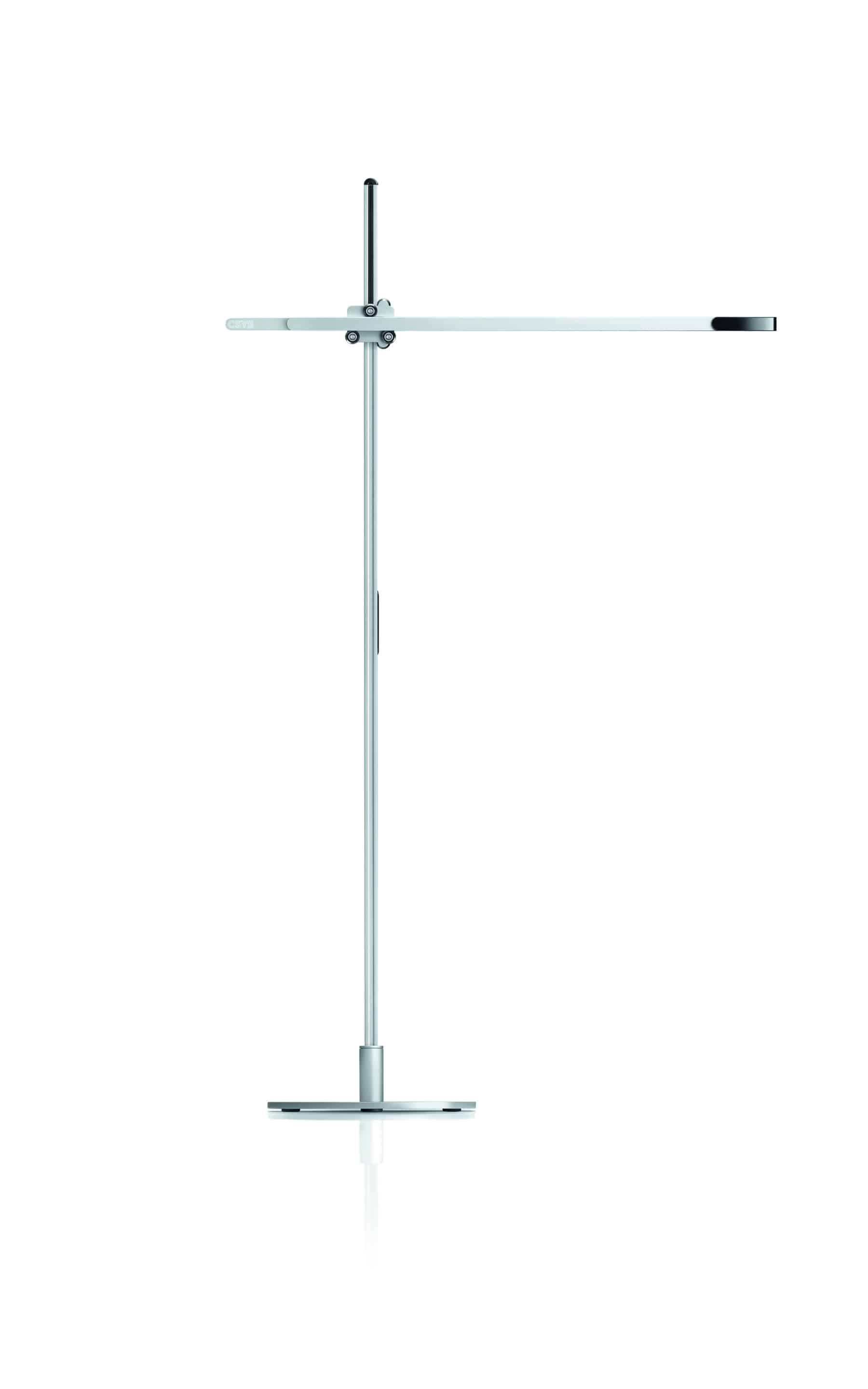 Dyson furthermore noticed waste on both ends, not with just the manufacturers but with consumers as well. Offices, for instance, leave their lights on all night just to maintain a certain outward vibe or appearance, burning through inefficient LED light for nothing but cosmetic purposes entirely. Circle that back to an industry that would rather sell more lighting than conserve energy, throw in some climate change alarm bells, and you're looking at something akin to a modern day epidemic. Consumers won't educate themselves and suppliers are far more concerned with the bottom line than anything else. And when a governing body steps in to enact positive change, the outcome is frequently derailed by a new set of profit-driven responses.
"I think that the government out-phasing incandescent halogen light bulbs is a very good thing," says Dyson, "but I also think that encouraging people to use compact fluorescents is not a good thing. There always seems to be a…bad movement after a good one…if you have good technology…then design the best products for it, support that technology. Don't do the worst thing for it. Don't make products that don't last."
Rather than start a fruitless awareness campaign bound to enact virtually no change, Dyson would much rather attack the problem at its source. That is essentially what Jake Dyson Lighting is all about–enabling industry solutions that might seem novel and expensive upon their debut but will ultimately save energy and money over time.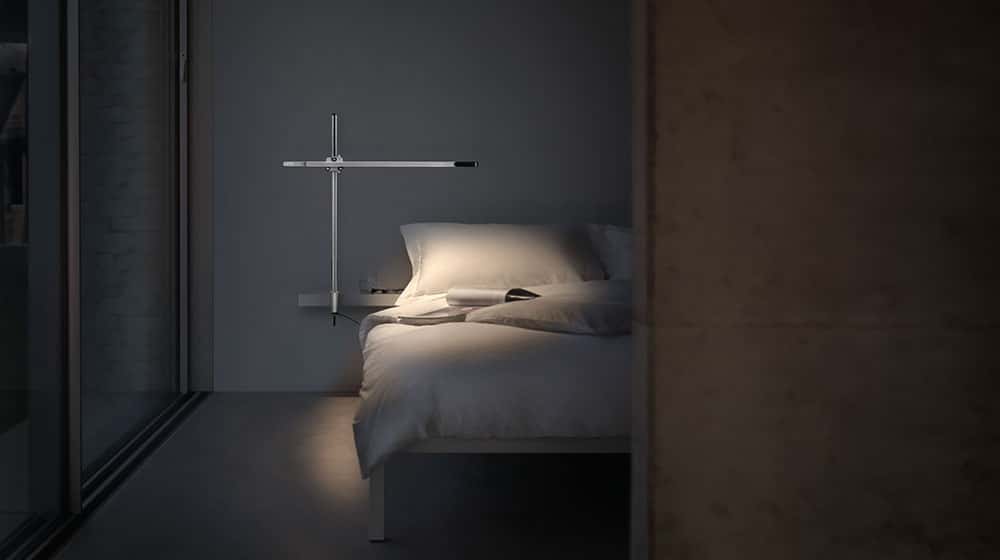 Human health is also a major concern for Dyson, who not only makes lights with the goal of maximising their energy saving potential but also to improve our general well-being. And if that sounds like hyperbole, Dyson would point you to recent studies that show how overexposure to blue light can disrupt sleeping patterns and uproot the overall quality of life. He sees these studies as adding fuel to the movement toward more effective lighting that keeps up with the relationship between technology and the every day. It appears that the future is truly swinging in Dyson's direction.
Nevertheless, when asked about what's to come in the lighting industry, Dyson is vague, though not for a lack of certainty or dedication. "I can't tell you that," he replies, "I can't answer that fully as it might reveal what I'm doing…I think there is a lot of opportunity to look at different ways of lighting spaces…I think that all lighting is going to move quite strongly into a form of health and support for… daily life cycle. But I also think that there are other things that you can do with light to dramatically improve the fear of the inside of a space."
In case it's not abundantly clear, Jake Dyson takes lighting seriously and you should too. Artificial light is after all an essential part of our lives, playing a vital role from the moment we wake up to the moment we go to bed. Being how instrumental lighting is to every aspect of our waking (and sleeping) existence, we should take solace in the fact that people like Dyson are out there trying to improve the industry in every regard. He's driven by a passion for efficiency and durability amidst an industry riddled with the need for both. Or, as Dyson explains it, "I think there other ways of doing things. I think that it's an interesting area potentially to change the format of the way things are done."
Well put, Jake Dyson, well put.
LEARN MORE ABOUT JAKE DYSON LIGHTING
---
You'll also like:
10 Best Desk Lamps for the Home Office
Dyson AM09 Hot+Cool Review
25 Best Desks for the Home Office
15 Best Standing Desks for the Home Office
---