Is This The Best Handheld Vacuum For People With Pets?
Did you purchase a pandemic puppy? There's no shame in it. It's a proven fact that pets are good for your health and often make your home a happier place. But despite all of those good vibes your new doggo will bring, there is one downside. Dogs shed. A lot. Once they've grown out of that puppy fluff phase, your nice hardwood floors are going to start looking like they've grown a carpet.
When it comes to cleaning this up, not just any old vacuum will do. You're gonna need a decent vacuum that's got enough suction power and capacity to clean up after you and your new roommate. It's time to throw out the $30 home brand vacuum you picked up 4 years ago. It has served its purpose while you hopped from sharehouse to sharehouse. But now, it's time for an upgrade.
So that leaves you with the question: What's the best vacuum for people with pets? Well, look no further than the Dyson V11 Outsize.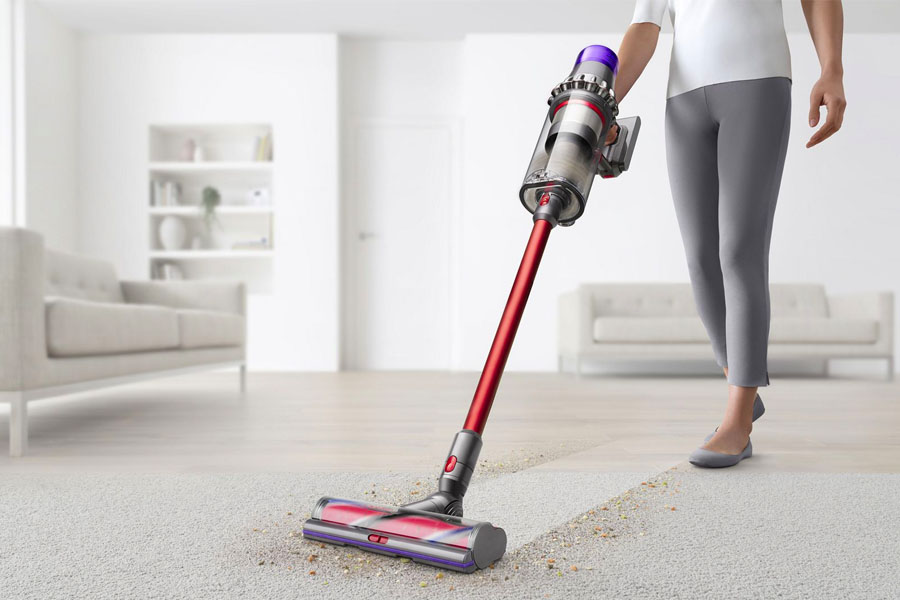 Bigger is Better
When it comes to household tech, there really isn't anything that comes close to a Dyson. We've tested a couple of their products before and the only thing that rivals their exquisite design is their functionality and performance. The V11 Outsize is the big brother of Dyson's near-perfect V11 flagship released last year. Let us tell you, it's an absolute beast. Designed for larger Aussie homes, bigger is definitely better with the V11 Outsize. With more power, a longer battery life and a way bigger internal bin, doing the whole house in one go has never been easier.
If you've had a Dyson before you'll know that they think of everything. From the ultra-convenient wall-mounted storage and charger to the extra attachments that allow you to seamlessly clean nooks crannies or even your car, it makes the V11 Outsize just takes the headache out of mundane tasks.
One of the things that really sets the Dyson handheld vacuums apart is their super mobile cleaning heads. The maneuverability is so intuitive making reaching all the nooks and crannies all the easier. On top of that, the V11 Outsize is equipped with the new 32cm wide High Torque XL cleaner head. It's about 25% bigger than what you'll find on its smaller siblings making cleaning big rooms a breeze. Surprisingly, it doesn't take away from any of the mobility, instead seamlessly covering more ground.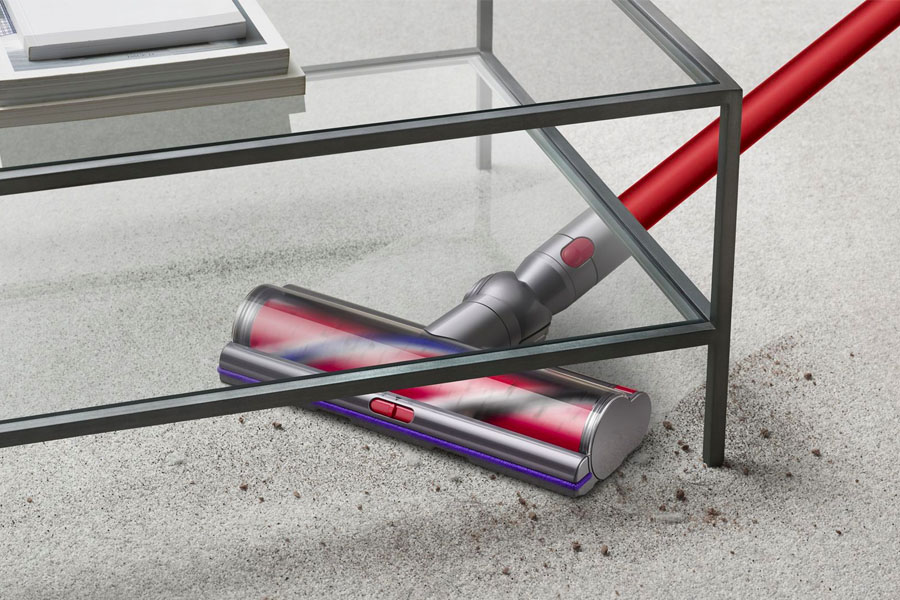 Tech Specs
Under the hood, the V11 Outsize is bursting with power.  Dyson already claims best-in-class power but the V11 Outsize ups the specs to a whopping 185AW (Air Watts) of suction power. Dyson achieves this with what they call Dyson Hyperdymium™ motor spinning at up to 125,000rpm to generate the most powerful suction of any cordless vacuum. With more power then your first car, it's sure to be up to the task of cleaning up after your pup.
Something that stands out about the V11 Outsize is its fade-free power. While most cordless vacuums pitter off when the battery gets low, the V11 will maintain its suction til the last breath. We love the display at the top of the stick that shows you how long you've got left on each charge and which power level you're running at. What really solidifies Dyson's V11 Outsize as the best is its ability to intelligently identify the surface its operating on. As you move from carpet to hardwood or vice versa, the V11 will adapt its suction to the optimal level. Genius.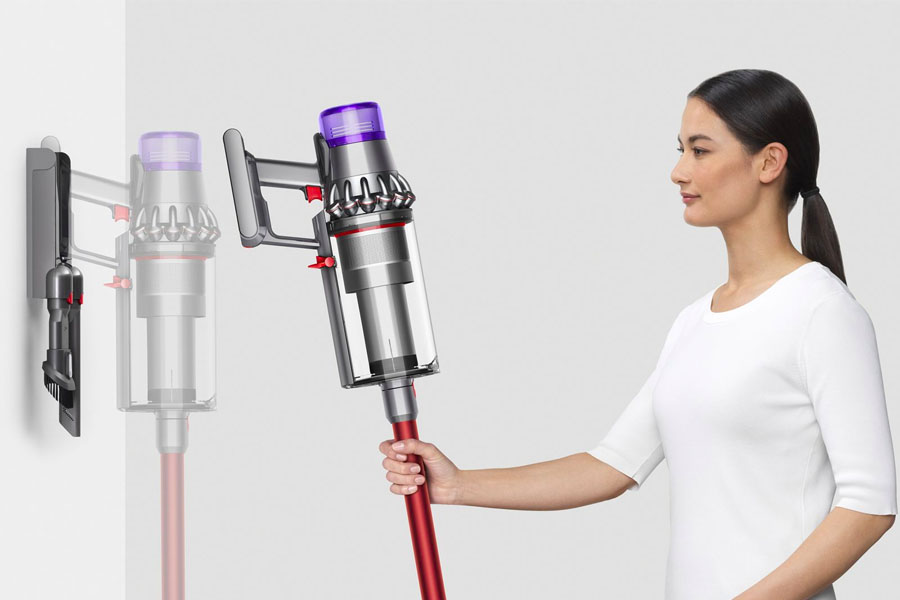 Best Money Can Buy
If there was anything to criticise about the V11 Outsize it would have to be the price. As you'd expect from Dyson, quality isn't cheap. Coming in at AUD$1,299 so you might consider selling a kidney to get your hands on one. That said, there's a lot of reasons why it's worth spending a bit extra on a Dyson. First, the engineering behind all their products is fastidious. Each component works perfectly together creating a stylish and functional appliance.
Secondly, and arguably most important, is the reliability that's synonymous with a Dyson. When you buy the V11 Outsize you can rest assured that you've got a maximum cleaning power at arm's length day in and day out. In the unlikely case that something does go pear-shaped, Dyson has the best customer service I've ever encountered. Without hesitation, the Dyson team will take your machine in for replacement parts or, sometimes, even a replacement machine if there is anything wrong with it. When people say its the best money can buy they're not wrong. It is literally the best there is.
Bottom Line
For this test, we needed the furriest dog possible. Meet Luna. A one-year-old long haired border collie with a passion for shedding. When Luna's not doing zoomies around the backyard she likes to shed six cubic tonnes of hair throughout the house daily. A serious challenge for any vacuum. Time and time again, Luna's best efforts were thwarted by the Dyson V11 Outsize.
For those looking for an upgrade, we couldn't recommend it more. While the price is steep, the Dyson V11 Outsize will likely be the last vacuum you ever buy.