Leitners' Hybrid Smartwatch Injects Mechanical Design with Smart Functionality
Founded in 2019 by a team of horological experts, German-based Leitners aims to redefine two unique worlds: mechanical watches and smartwatches. Rather than highlight the distinctions between these two categories, however, it will join them at the hip. Their debut model goes by the name of Ad Maiora and it does just that, fusing smart technology with analog design. It recently launched on Kickstarter and that means now is the time to pledge your support and score the best deals.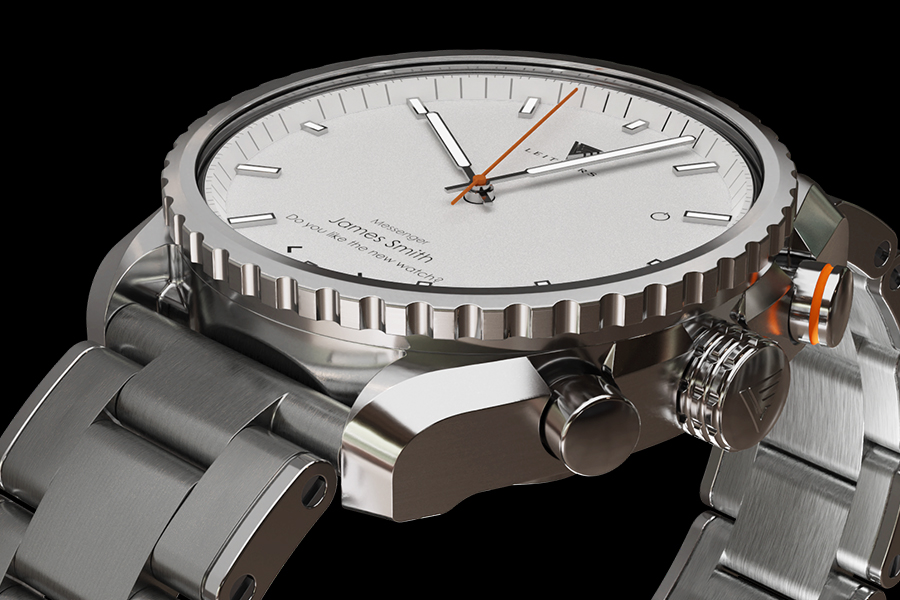 The words Ad Maiora translate to "toward greater things" and each model follows suit. Whereas most smartwatches are ripped straight out of the digital age, this one takes a more classic approach, placing physical hands upon a minimalist dial layout. This is not one of those instances where the brand cleverly conceals modern technology by way of a heritage aesthetic. A hybrid in the truest sense of the concept, the watch features both genuine automatic movement and accurate smart technology.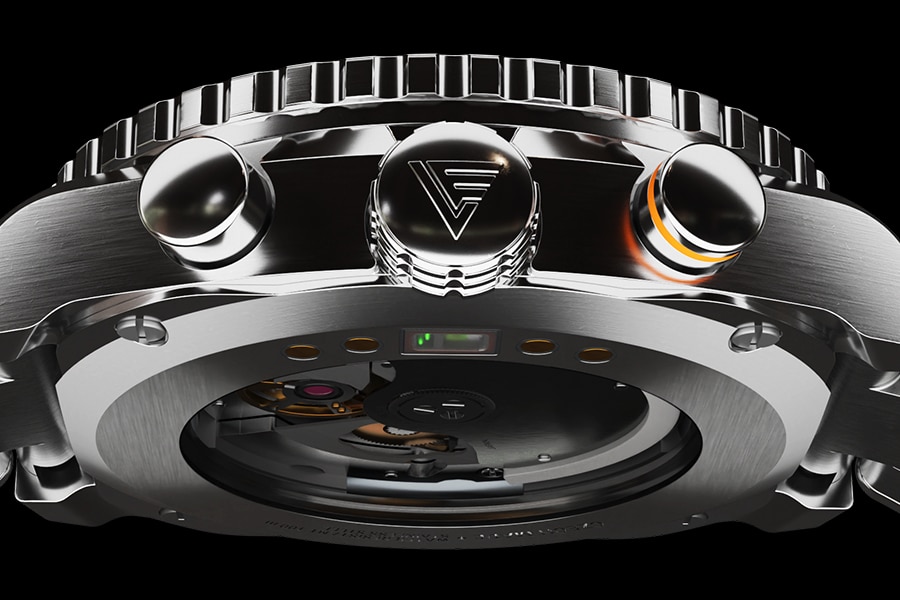 As a direct result, wearers get the best of both worlds. No longer do you have to choose between a mechanical watch and a smartwatch because now you can have an ideal symbiosis of the two. Thanks to MIYOTA 9039 self-winding movement, the piece delivers traditional functionality without the need for batteries, thereby retaining its analog soul. Discernibly stylish, the watch is also quite durable by design.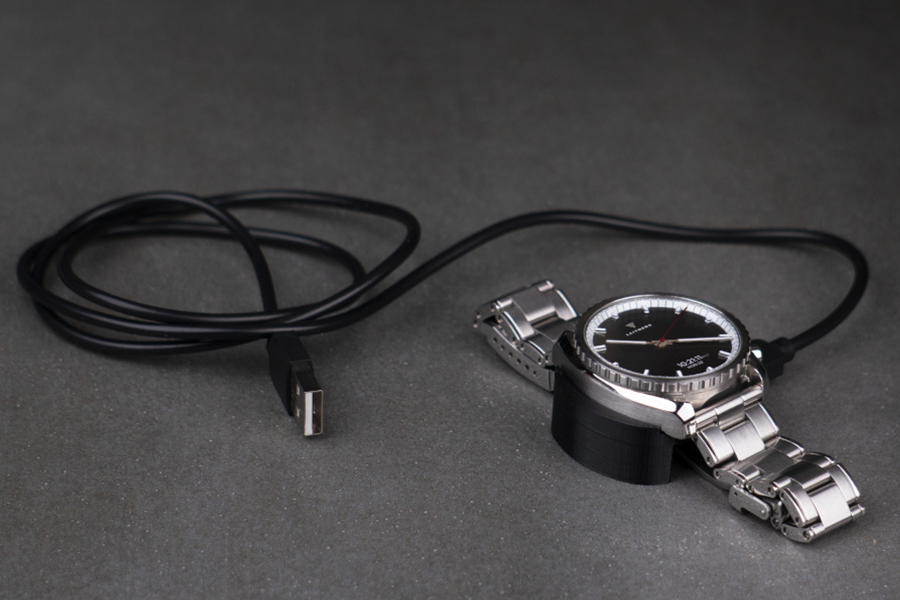 Bring in an integrated circuit and you gain access to a full suite of smart specs, which are likewise ready for adventure. That includes GPS positioning, elevation gain measuring, heart censoring, and other tracking features. You can also follow your schedule, preview messages, and more. Because the watch employs an understated e-ink display across the dial, you only need to charge it once per week (which is far better than most counterparts).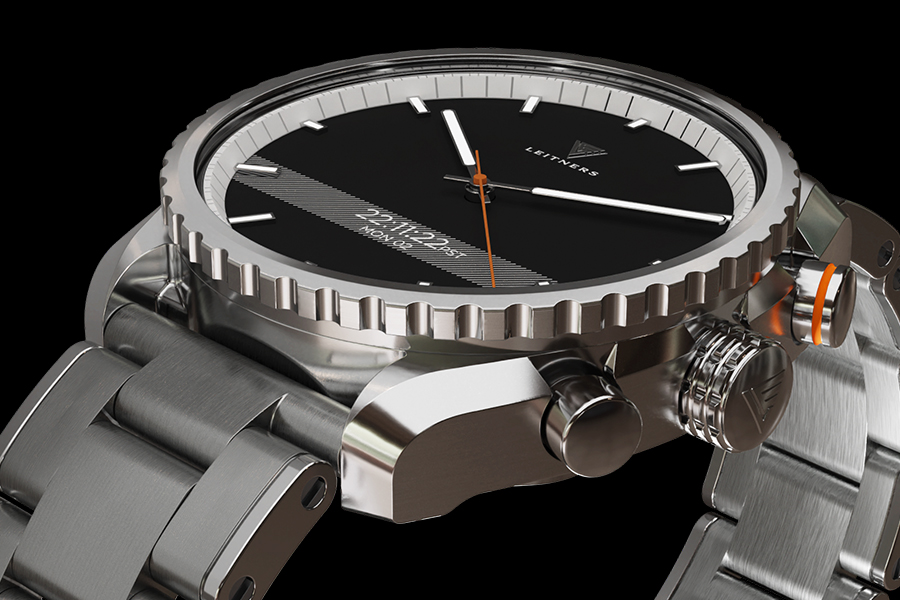 For every enthusiast who's avoided buying a smartwatch because of its digital appearance—while simultaneously admiring all the extra functionality—Ad Maiora is your stylish solution. With its premium Miyota automatic movement, minimalist dial face, and stainless steel case, it takes the immediate form of a durable mechanical watch. Peer a little closer and you'll discover an ample spread of smart features, which elegantly manifest themselves on the dial display (most notably above the 6 o'clock marker).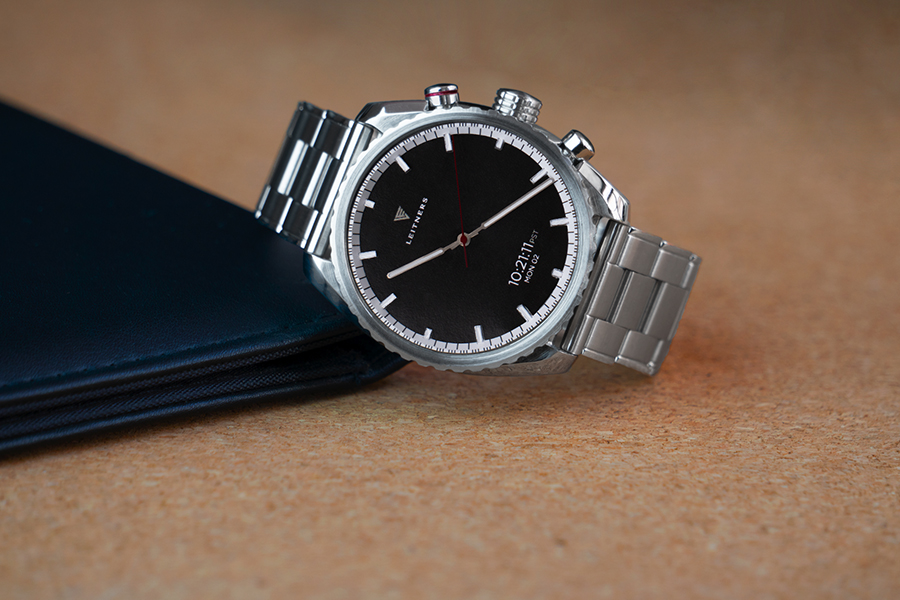 Leitners are moving "toward greater things" indeed and their journey starts with this amazing hybrid watch. With one brilliant stroke, the brand has created a wondrous link between the future and the past, unifying two horological worlds. You can support their project on Kickstarter and henceforth move toward greater things yourself. Smart.