Lenovo's ThinkReality A3 Smart Glasses Show 5 Displays at Once
Remember when smart glasses were heralded as the next great wearable product? Well, Lenovo sure does because at CES 2021 the brand has unveiled the ThinkReality A3 Smart Glasses. As part of Lenovo's comprehensive digital solutions offering, the minds behind the ThinkPad is bringing smart technology to more people than ever before.
You'll Also Like:
Lenovo's New Yoga AIO 7 Has a Rotating Display For Better App Scrolling
Orbitkey Nest Portable Organiser and Wireless Charger
Virtuix Omni One At-Home VR Treadmill is the Future of Gaming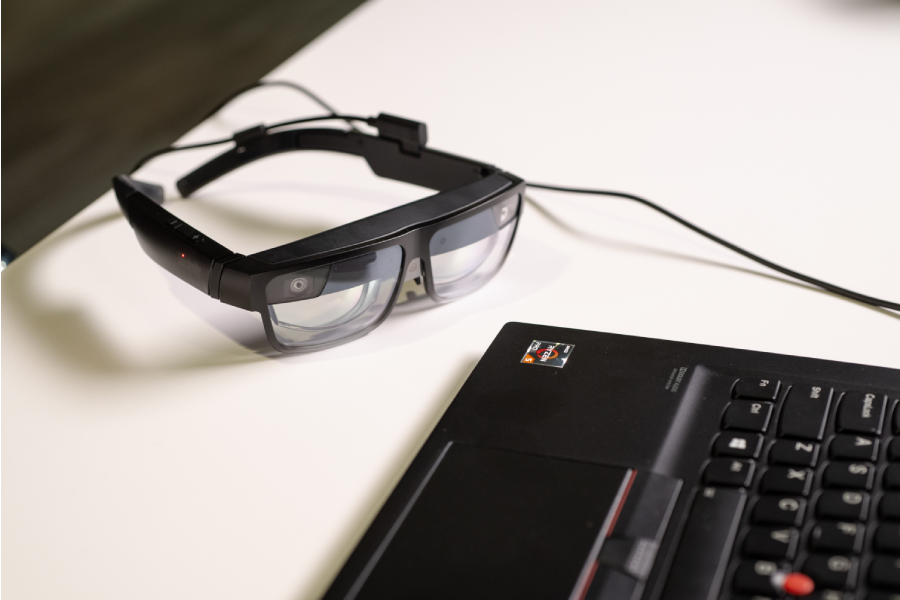 Aiming to hit the market before the OpenSea Employee Resigns Amid NFT Insider-Trading Scandal arrive this year, Lenovo is working hard to make customised virtual monitoring, 3D visualisation and Augmented Reality (AR) assisted workflows more widely available. Capable of tethering to your PC or select Motorola Smartphones (Razr owners rejoice) via a USB-C cable, the glasses enhance the immersive experience through visual displays.
Enhanced with industrial frame options for safer and more durable use, the Lenovo ThinkReality A3 Smart Glasses fit just like a pair of sunglasses. Powered by the Qualcomm Snapdragon XR1 Platform, these smart spectacles offer "immersive not isolating" augmented reality experiences. Featuring stereoscopic 1080p displays, the ThinkReality platform delivers up to 5 virtual displays. The glasses also sport an 8MP RGB camera capable remote use cases, while the dual fish-eye cameras provide room-scale tracking.
As part of Lenovo's "next-generation augmented reality solution," Jon Pershke, Lenovo vice president of strategy and emerging business, intelligent device group believes the platform will enable workers "to do more" no matter where they are.
Looking to accelerate the adoption of next generation of wearable computing, Lenovo's ThinkReality platform will only grow from here, so stay tuned in 2021, smart glasses may actually become commonplace, just as smart watches did.
You'll Also Like:
Lenovo's New Yoga AIO 7 Has a Rotating Display For Better App Scrolling
What is the Clubhouse App?
Virtuix Omni One At-Home VR Treadmill is the Future of Gaming