Looking Sharp with the Movado Connect 2.0 Smartwatch
An American watchmaker with Swiss origins, Movado has been innovating for well over a full century. Bringing its signature style into the tech arena is the Movado Connect 2.0, which represents the brand's second wave of smartwatches. We tried one on for size and relished its iconic design. Equal parts sporty and fashionable, this is a smartwatch that performs a host of functions and looks downright good while doing so.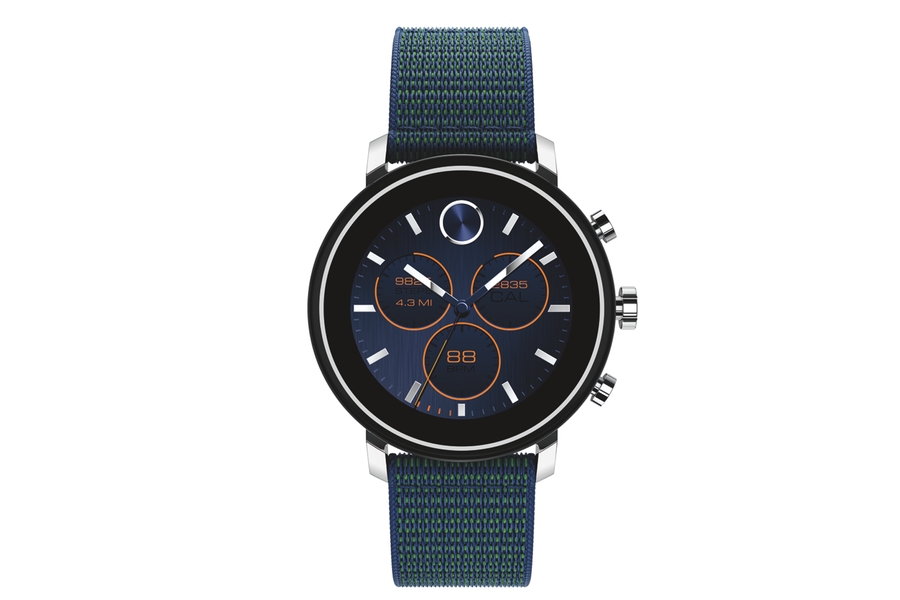 For its second-generation smartwatch, Movado incorporated a healthy swath of improvements. Whereas the original delivered a somewhat bulky case size of 46.5 mm, this one measures in at either 40 mm or 42 mm. Aside from that, the most notable new features are interchangeable straps, GPS, heart rate monitoring, programmable pusher buttons, a rotating smart crown, and a new Qualcomm Snapdragon Wear 3100 chip under the skin.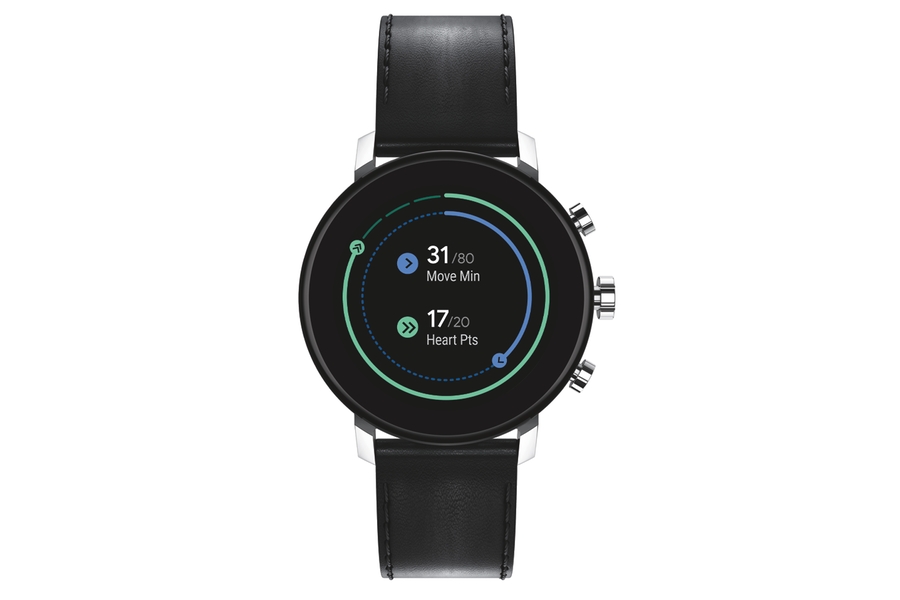 Immediately distinguishing the Connect 2.0 from the standard fare is its eye-pleasing design. Bearing the hallmarks of a classic timepiece, it packs touch-screen technology into an elegant circular case. As such, you can definitely wear this smartwatch to a variety of events and occasions, meaning the bar and the gym and everywhere in between. Ours came with a velcro fabric strap, but you can upgrade by picking up a stainless steel bracelet, mesh bracelet, or leather strap, and swapping out accordingly.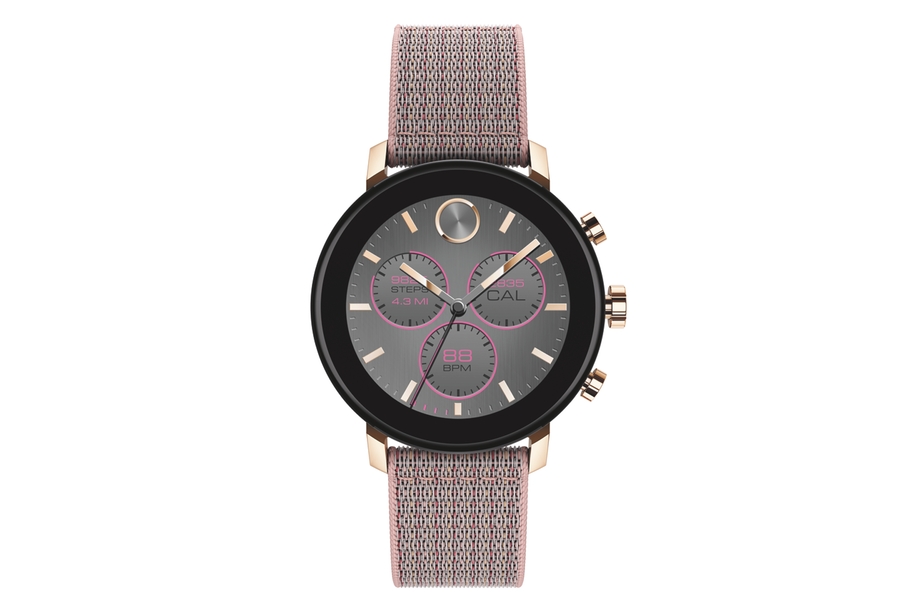 In terms of pure functionality, the Movado Connect 2.0 doesn't slouch. Between the touchscreen interface and programmable pushers, navigation is as fun as it is effortless. With this wearable tech at your disposal, you can read texts and emails, gain access to thousands of apps, use the built-in microphone for voice commands, view phone calls, play music, and receive various notifications. It all comes to life on a stunning AMOLED screen, which delivers hundreds of customisable dial variations.
And let's not forget about Google Fit, as it might very well be the reason you wanted a smartwatch in the first place. Use the health-tracking platform and various sensors to monitor heart rate, time yourself, count steps, and personalise your cardio program. It's all super helpful, painstakingly accurate, and just a few swipes, pushes, or taps away.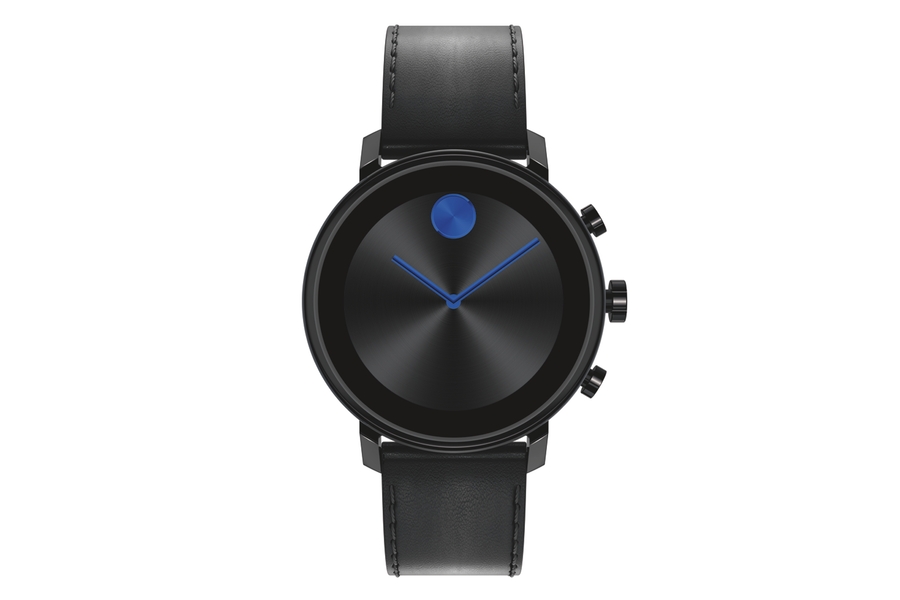 Thanks to the power of Google's Wear OS, Movado's latest also features Google Pay, Google Assistant, and Google Play. That's joined by Bluetooth and WiFi connectivity, along with NFC. Naturally, the smartwatch works best with Android, but you can download the Wear OS app on your iPhone as well, making use of the available functions.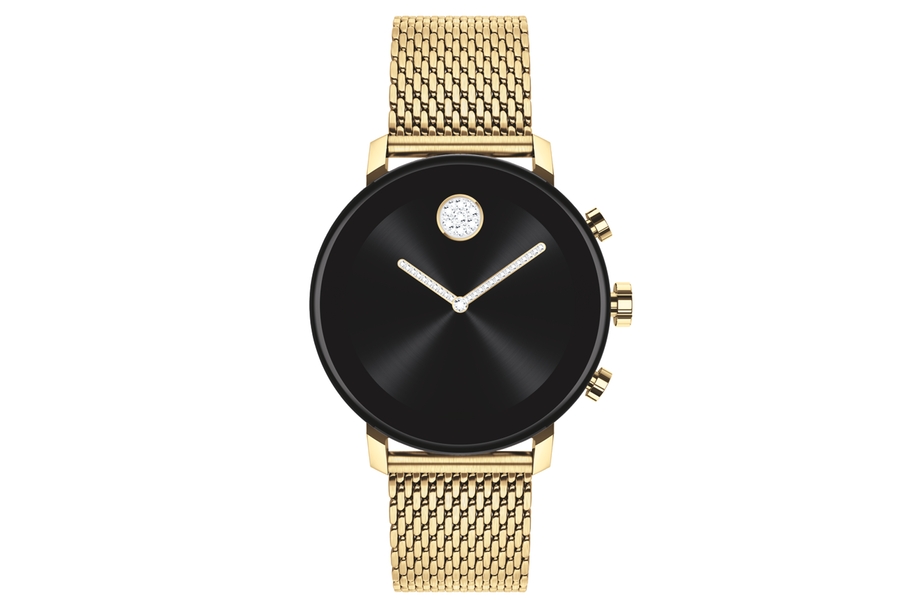 While Movado claims that the Connect 2.0 smartwatch offers up to 24 hours of battery life, we have to assume that's when it's in battery-saver or time-only mode for extended periods throughout the day. Otherwise, our battery didn't last a full 24 without needing a little boost. Thankfully, recharging the watch is as simple as placing the ceramic caseback upon a sleek charging platform, and aligning two magnets. It's actually pretty cool.
Available in two sizes and no less than 15 different styles, Movado's second generation of smartwatches represents a brilliant marriage of iconic style and swift functionality. It takes the brand's signature aesthetic into the 21st century without losing a beat, thereby continuing a long and stellar heritage of innovation. If you like the sound of round, look no further.