A Mariner's Best Friend – The New G-Shock, Gulfmaster From Casio
Seafarers rejoice! Seemingly out of nowhere Casio announced a major advancement to its Gulfmaster line-up of watches with new tech designed to stand up to the rigours of world oceans. The new model Gulfmasters are the first G-Shock analogue models equipped with a depth sensor, a barometric pressure sensor that can be used to predict upcoming weather changes, a temperature sensor that detects changes in air and water temperature, and a digital compass that can be used to determine wind and tide directions. When your friends ask, impress them by saying it's a Quad Sensor.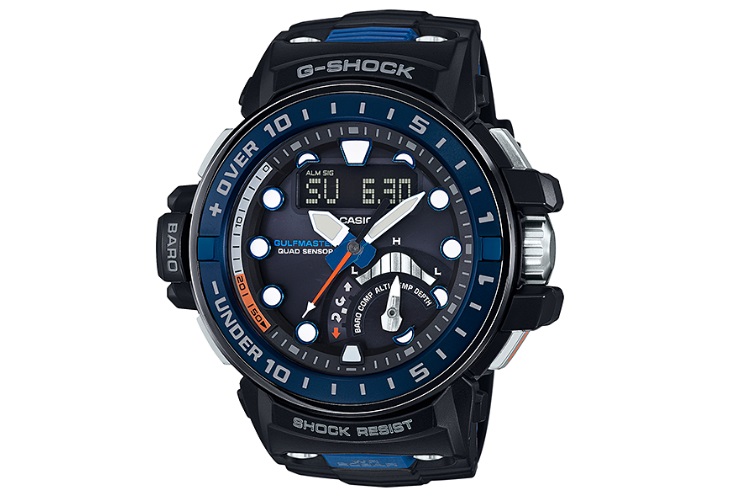 Auto level correction detects the angle of the watch during compass readings and compensates accordingly, which helps to ensure correct readings while on a rocking boat. A dual-coil motor drives a retrograde dial hand to provide the wearer with instant feedback on the constantly changing natural environment. There's also super illuminated LED lights for flagging down passing mariners or the coastguard.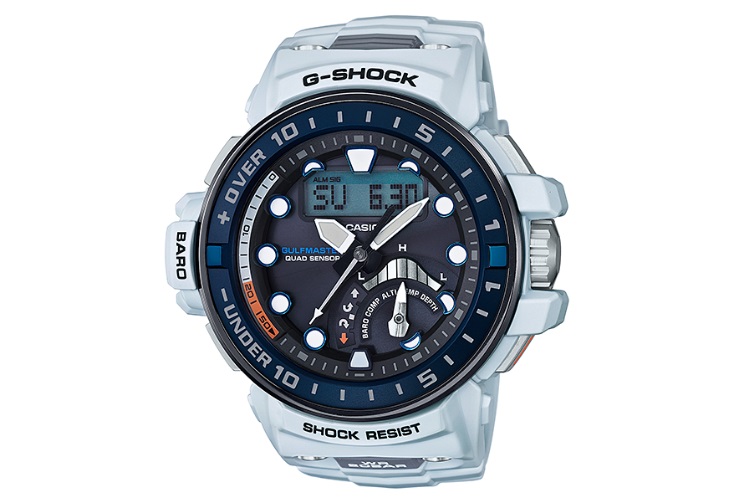 A new reinforced case made with highly rigid carbon fibre adds a greater toughness. The buttons are structured of metal pipes and triple O-rings for increased water resistance. The face is protected by sapphire crystal while the shock resistant back cover and the urethane band create a comfortable fit to the wrist. Everything about these models is designed and engineered to meet the challenges of maritime conditions.
Have you subscribed to Man of Many? You can also follow us on Facebook, Twitter, Instagram, and YouTube.